New Products
The InfraCal TOG/TPH Analyzers from Wilks Enterprise are specifically designed for easy, on-site infrared measurement ...
Nov 1st, 2009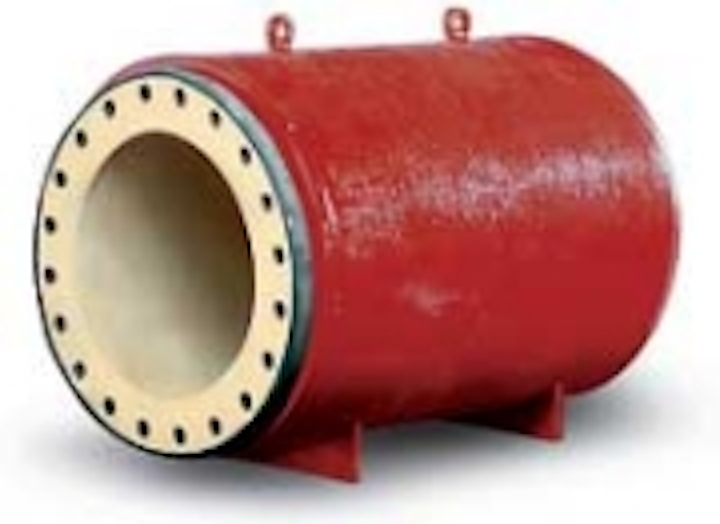 Infrared oil, grease analyzers
The InfraCal TOG/TPH Analyzers from Wilks Enterprise are specifically designed for easy, on-site infrared measurement of total oil and grease (TOG), total petroleum hydrocarbon (TPH), and fat, oil and grease (FOG) concentration levels in water and soil samples. The analyzers are portable (operable from a 12 volt DC power supply) and weigh less than 5 lbs. Push-button, user-friendly operation makes them easy to use with minimal training. The analyzers can read out in infrared absorption values or they can be calibrated to display concentrations directly in any desired format such as ppm or milligram/kg. Available with a wide range of accessories, such as printer and carrying case.
Wilks Enterprise Inc.
South Norwalk, CT
203-855-9136
www.wilksir.com
Valve for stormwater overflow
Red Valve's large-diameter Type A Megaflex Pinch Valve is ideal for handling stormwater overflows. The valve
offers full-port opening, no moving parts, no external actuator and the ability to close drop-tight on entrapped solids. The elastomer sleeve is the only wetted part. Available in sizes from 30" to 96".
Red Valve Company Inc.
Carnegie, PA
412-279-0044
www.redvalve.com
Curb inlet stormwater filter
The ClearWater BMP stormwater filter is not just a trash basket, it's a powerful advancement in sidewalk curb inlet filtration technology. The patent-pending, stainless steel filter train design allows stormwater flows to be screened, triple settled, and then filtered, all within the confines of an existing concrete curb inlet drain box. This aggressive filtration design significantly reduces concentrations of trash, sediment, hydrocarbons, metals, and nutrients. Testing from San Diego State University established that the unit will remove 97% of TSS, 86% of hydrocarbons, 83% of zinc, and 81% of lead. Specifically designed for retrofitting within the existing curb and gutter infrastructure, it handles heavy storm flows with ease, is non-scouring, utilizes mosquito-free technology, and requires no excavation or concrete modification.
Clear Water Solutions
Vista, CA
800-758-8817
www.ClearWaterBMP.com
Video pipeline inspection
Controlled by an ergonomic joystick pendant, Envirosight's Agilios™ self-leveling pan/tilt camera captures detail from sidewalls and distant targets alike. Dimmable, shadowless illumination ensures optimum viewing on the pendant's integral 800 x 600-pixel display. The camera measures 3" diameter, suitable for inspecting past multiple 90-degree bends in pipe 3.5" and larger. It carries a 1 bar pressure rating and is made of stainless steel. The welded, wheeled aluminum frame holds 100, 200 or 300 feet of push rod, and includes padded storage for the pendant during transit.
Envirosight LLC
Randolph, NJ
www.envirosight.com
Flood barrier
A revolutionary new self-erecting flood barrier, which will enable homeowners and businesses to protect themselves from flooding, has been successfully developed in partnership with AECOM, PAGeotechnical and NTU. The Self Erecting, Low Cost (SELOC) Flood Barrier features rotary-molded polyethelene units that rest unobtrusively at ground level until flood waters arrive. Flood water lifts the buoyant barrier units, which are hinged on one edge to automatically provide flood protection. The polyethelene units can be covered with a surfacing, such as timber decking or rubber crumb, to provide a non-slip surface for pedestrians and cyclists.
AECOM
www.aecom.com
Runoff collection, treatment
A patented new system designed by Oceansafe Inc. captures, cleanses and recycles stormwater and urban runoff from parking facilities, plazas and other hard-scape structures in a simple, cost-effective manner. The Oceansafe system is a low cost/low impact stormwater management concept that mimics nature's cleansing process and meets the needs of environmentally sensitive projects, especially in urban areas. The system can be installed as part of hardscape structures such as parking facilities, plazas, sports arenas, sidewalks, and roadways and is almost 100% effective in collecting and recycling water runoff. The system not only reduces urban runoff, but it also collects, stores, filters, and recharges local groundwater tables.
Oceansafe Inc.
Costa Mesa, CA
949-642-0660
www.lithocrete.com/Oceansafe
Moisture sensor kit
The new SMRT-Y Soil Moisture Sensor Kit from Rain Bird gives contractors an easier, more affordable way to upgrade both new and existing irrigation systems to smart technology. After the kit is installed, its digital sensor measures absolute soil moisture levels every ten minutes and relays that information back to the controller interface. When soil moisture levels are above a pre-determined threshold, the controller interface interrupts the irrigation schedule that's been programmed into the system's timer. If the sensor recognizes dry soil conditions, the system's next watering cycle will proceed as originally scheduled. This closed-loop feedback process means that actual plant and turf conditions at the roots are being communicated back to the controller for a truly accurate snapshot of a landscape's moisture needs.
Rain Bird Corporation
AZUSA, CA
www.rainbird.com
Irrigation catch can
The Aggie Catch Can from Texas AgriLife Extension Service is designed to greatly reduce splash-out during sprinkler testing, thereby improving the accuracy of tests to measure the efficiency and application rates of irrigation systems. One simply puts out containers and runs the irrigation system for a specified amount of time. The catch can is cone-shaped and has graduated markings in both inches and millimeters. It comes with a stainless steel stand that is staked in the ground, enabling it to be used on uneven or sloped sites. The irrigation catch can is now available through the AgriLife online bookstore at agrilifebookstore.org.
Texas AgriLife Extension Service
College Station, TX
texasextension.tamu.edu
Electronic RFID marker locators
The new 3M Dynatel Locators 2500 Series provides solutions for virtually all challenging underground locates encountered in the field. It provides more active and passive frequencies, higher power and a new trace view mode. This new mode presents an intuitive map display showing the utility path combined with a precision peak antenna-based array to provide the utmost confidence in utility location. And, all locators in this series are compatible with select GPS/GIS field mapping instruments for real time mapping of electronic markers or pipe and cable facilities.
3M
Austin, TX
www.3m.com/dynatel
Storm drain insert
A new Swedish invention recently introduced in the U.S., the AquaPro drain insert, directs contaminated stormwater from the top of the insert down through an absorbent media. The media is made from a specially designed peat material that absorbs pollutants such as oils, hydrocarbons, rubber and chemicals as well as heavy metals. It absorbs 99.9% of pollutants, releasing clean water into the environment. With its high calorific power, the spent media can be used as biofuel for heating.
Aqua Tech Systems
Fayetteville, AR
479-530-7922
www.aquatechsys.com
Urban drainage modeling, design software
MWH Soft has announced the worldwide availability of the V8 generation of its H2OMAP SWMM software. The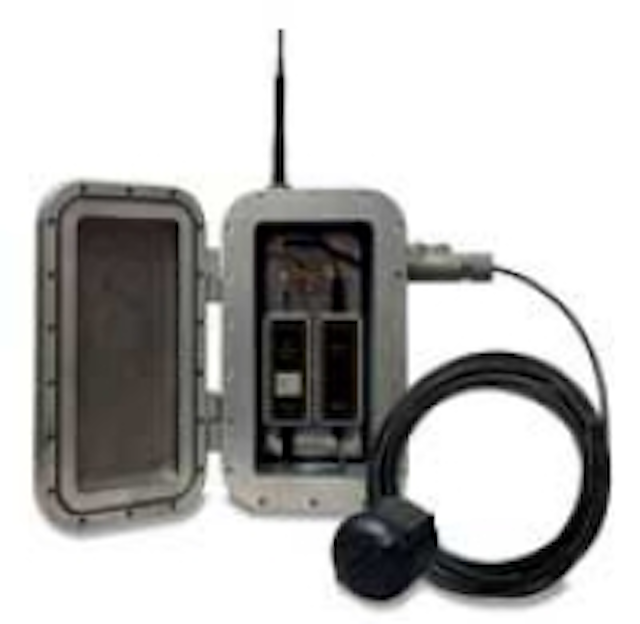 latest release provides significant enhancements to the popular GIS-centric urban drainage modeling and design product, making it an ideal choice for the effective evaluation, design, management, rehabilitation and operation of wastewater and stormwater collection systems. The new version continues to set the industry standard for functionality, data interoperability and ease of use. Key new modeling tools include the ability to accurately simulate the transport and gravitational settling of sediments (waste solids) over time throughout the sewer collection system under varying hydraulic conditions, the option of designating specific conduits as culverts and computing their inlet control flow under dynamic wave flow routing. An optional baseline time pattern for external inflows at nodes can be used to apply a periodic adjustment to the baseline inflow value (e.g., by month of year, day of week, etc.).
MWH Soft
Arcadia, CA
626-568-6868
www.mwhsoft.com
Stormwater filtration
The StormSafe™ HF10 is designed specifically to reduce pathogens/bacteria contained in surface water runoff at high flow rates. This end-of-pipe solution is scalable and can be built with as many as six filter tubes providing treatment rates up to 20 cfs. The filter tube uses innovative helical filtering elements (patent pending) to provide a filtering path through the FabGuard anti- microbial shield. This filtration media reduces bacteria by up to 90%. The lightweight filter elements are easy to access for replacement through manholes. D
Transpo Industries Inc.
New Rochelle, NY
914-636-1000
www.transpo.com
Inspection software
Granite XP version 4 from CUES provides out-of-the-box support for cleaning inspections. The software can now be run on sewer and stormwater cleaning, jetting and pumping vehicles to integrate cleaning activities with CCTV operations for more effective coordination and management of labor and equipment. The solution can be deployed to utilize camera-attached cleaning equipment to collect video for post-cleaning review or used without video collection, allowing the cleaning operator to input information about the lines that have been assessed.
CUES
Orlando, FL
800-327-7791
www.cuesinc.com
Check valves
When a combined sewer or sanitary sewer overflow system allows water to flow back to the sewage treatment plant, the result is unnecessary treatment of additional water. The TF-1 Curved Bill Tideflex® Check Valve prevents the back flow by closing with the backpressure from the receiving body of water. The valve was specifically designed for CSO/SSO manhole installations. The curved bill enhances sealing, requires less bottom clearance and can hold greater water weight than the company's original Check Valve designed in 1984. The valve is constructed entirely of rubber, making it immune to rust, corrosion and weathering. Sizes are available to 96".
Tideflex Technologies
Carnegie, PA
412-279-0044
www.tideflex.com
Sewer rehabilitation software
MWH Soft has announced the worldwide availability of the V4 generation of its CapPlan Sewer product line. This feature-packed release adds significant functionality, giving users more options for calculating likelihood and consequence of failure, stronger tools for CCTV video analysis and scheduling, and streamlined workflows for complex rehabilitation planning. The software allows utilities to plan system improvements by scoring both the probability and consequence of failure for each underground asset. It is able to run on the ArcGIS-based InfoSWMM or stand-alone H2OMAP platform. Users can seamlessly work between hydraulic modeling calculations and traditional GIS data to determine probability and consequence scores. CapPlan Sewer also gives engineers the unique ability to directly view CCTV defect data and video footage, eliminating the need for specialized third-party viewing software.
MWH Soft
Broomfield, CO
626-568-6868
www.mwhsoft.com
Water circulation for treatment ponds
Using the sun's energy instead of grid power, SolarBee® water circulators minimize aeration equipment run-time in wastewater and industrial water reservoirs, which significantly reduces energy costs and helps provide a fast payback. The circulators can supply most of the mixing energy required in virtually any type of treatment pond, reducing the hours that the aeration system must operate. Thorough mixing helps improve regulatory compliance by reducing biochemical oxygen demand (BOD), total suspended solids (TSS), ammonia, odors and sludge buildup.
SolarBee Inc.
Dickinson, ND
866-437-8076
www.solarbee.com
Industrial vacuum
With its lower profile and center of gravity, Vac-Tron Equipment's new LP555DT industrial vacuum is easier to maneuver in tight places, and offers greater rearview visibility. The vacuum features a pressurized tank and hydraulically operated, full-open/locked rear door with push-button controls, as well as a 36 hp, water-cooled, balanced diesel engine. A Super Diesel (LP555SDT) 49 hp option is also available. All service points for the engine are accessible from curbside. The vacuum has more than 50 wet and dry uses, including cleaning lift stations, culverts and laterals, cleaning up non-hazardous/non-flammable spills, and drilling mud.
Vac-Tron
Okahumpka, FL
888-VAC-TRON
www.vactron.com
Floating debris removal
Highland Tank's Solids Stormwater Interceptor (SSI) is a simple, yet effective, water quality inlet (WQI) typically employed in removing floating debris and settleable solids from a stormwater stream prior to its entry into a detention basin, constructed wetland, or collection system. It contains a series of sediment settling chambers separated by baffles. Its primary function is to remove sediment, suspended particles, and associated pollutants from stormwater. It also contains trash screens to capture larger materials, trash, and floatables. SSI can be installed either in-line or at the end of storm pipes.
Highland Tank
Stoystown, PA
www.highlandtank.com
Detention pond design software
Bentley Systems' new PondPack V8i application for the analysis and design of detention ponds features an enhanced graphical user interface, new support for CAD platforms, and support for new hydraulic elements. The program's analysis engine sizes ponds, develops outlet rating curves with tail water effects, accounts for pond infiltration, calculates pond detention times, analyzes channels, performs interconnected pond routing computations and handles divergent (multiple) outfalls. The application is accepted and is also on the list of numerical models accepted for use in the National Flood Insurance Program (NFIP).
Bentley Systems, Incorporated
www.bentley.com
Stormwater, sanitary sewer infrastructure design
Computational Hydraulics International has announced the latest release of its standard GIS-based software support system for the EPA's SWMM5 solution for water quality compliance. PCSWMM 2009 features a streamlined, adaptive user-interface that improves workflow for experienced users while dramatically reducing the learning curve for new users. This latest release significantly enhances a set of feature rich, high performing professional urban drainage and watershed modeling tools that work with GIS/CAD based data, including ArcGIS, AutoCAD, MapInfo, Microstation, Geomedia SQL, OpenGIS SQL and many others. It offers unlimited model sizes (100,000+ pipes) and fast set-up of models for dual drainage and detention pond design, RDII and CSO/SSO reduction, flood inundation analysis and more.
Computational Hydraulics
International (CHI)
Guelph, ON, Canada
www.computationalhydraulics.com
More Urban Water Management Issue Articles