World's largest fixed-film denitrification system to be installed at Baltimore WWTP
The Back River Wastewater Treatment Plant in Baltimore, Md., will soon receive the largest fixed-film denitrification system in the world.

Feb 10th, 2014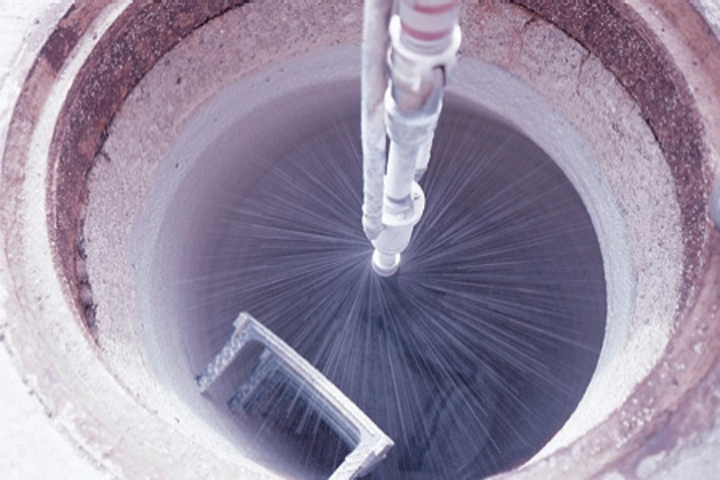 FORT WASHINGTON, PA, Feb. 10, 2014 -- The Back River Wastewater Treatment Plant (WWTP) in Baltimore, Md., will soon receive the largest fixed-film denitrification system in the world from Severn Trent Services, a global supplier of water and wastewater treatment solutions.
Archer Western Contractors, LLC., awarded Severn Trent a contract to provide its TETRA® Denite® denitrification filter technology to the Black River WWTP. The TETRA fixed-film biological process will be used to reduce high levels of nutrients discharged into the Chesapeake Bay from the facility. The project is the second of two very large project bids won for Denite deep bed gravity filters in the Bay area, the first being the Patapsco WWTP, which currently ranks as the largest in the world.

The $24-million project's unique design will consist of 52 filters -- four sets of 13, 11'- 8" x 100'- 0" filters (3.6m X 30.5m). Each set will operate independently of the others with its own controls and operation programming, and all 13 systems will share the same backwash and chemical feed system. The filters were designed to operate independently due to varying flows, allowing the filter sets to be backwashed at once. This design eliminates downtime for backwashing and provides greater operational flexibility in meeting stringent Total Maximum Daily Load (TMDL) limits set forth by the Maryland Department Of Environment and the Environmental Protection Agency (EPA).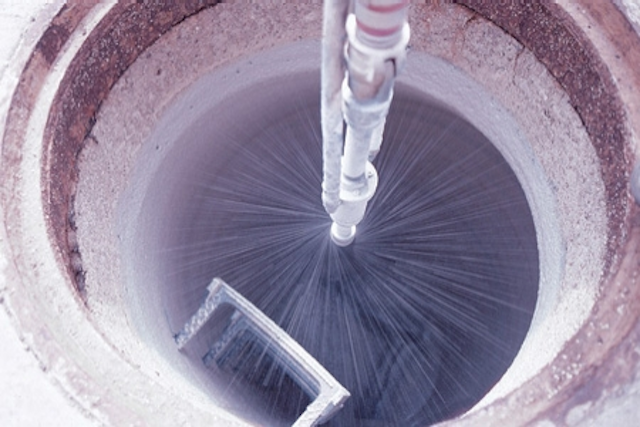 The TETRA® biofiltration systems have been installed throughout the world for organic oxidation, nitrification and denitrification in secondary, tertiary and advanced wastewater treatment applications. (Photo credit: Severn Trent)
The new facility will handle the plant's permitted flow of 180 million gallons per day (818,296 cubic meters per day). The design engineer for the Back River WWTP project is Whitman, Requardt and Associates, LLP, of Baltimore. After project completion, the utility's effluent quality will be less than 5mg/l Total Suspended Solids (TSS), less than 1.0 mg/l Nitrate-Nitrogen, less than 4.0 mg/l Total Nitrogen and less than 10 mg/l Chemical Biological Oxygen Demand (BOD).

"Back River WWTP plays an important role in the success of the Chesapeake Bay Restoration Program by providing efficient, reliable wastewater systems to enhance and sustain a healthy quality of life for every citizen in the region," said Severn Trent's project manager of the contract Ed Kuchtjak. "The TETRA Denite process is not new to the program. In recent years, the technology has helped dramatically improve wastewater quality at another treatment plant in the Chesapeake Bay area, helping the plant meet the stringent Class IA effluent discharge standards through the simultaneous removal of TN, TP and SS."

See also:
"Fixed-film Biological Dentrification"
"Wastewater treatment plant expansion will feature world's largest fixed-film denitrification system"
"Deep Bed Denitrification Filters Play Role in Improved Wastewater Quality"

About Severn Trent Services

Severn Trent Services, with global headquarters in Fort Washington, Pa., is a leading supplier of water and wastewater solutions. The company's broad range of products and services is concentrated around disinfection, instrumentation and filtration technologies and contract operating services. Our operating services business provides contract management, operations support and systems improvements for utility, industrial and commercial water and wastewater customers in the United States, United Kingdom, Ireland and Italy. Severn Trent Services is a member of the Severn Trent Plc (London: SVT.L) group of companies. Severn Trent is a FTSE 100 company. For more information, visit www.severntrentservices.com.
###