Black &Veatch-designed recycled water plant starts commercial operations in Singapore
SINGAPORE, Aug. 26, 2009 -- Black & Veatch has announced that Stage 1 of the Sembcorp Changi NEWater Plant (SCNP) in Singapore has started commercial operations...
Aug 26th, 2009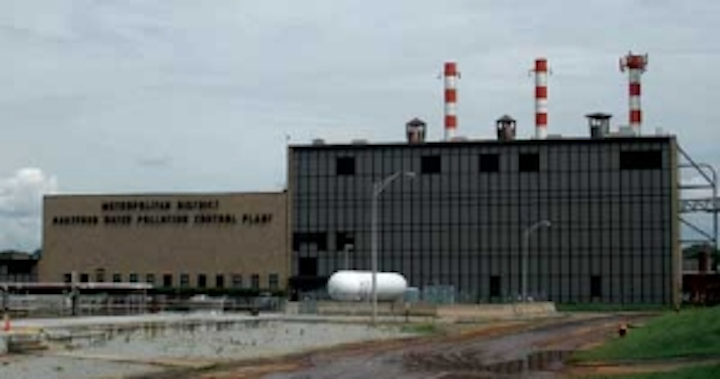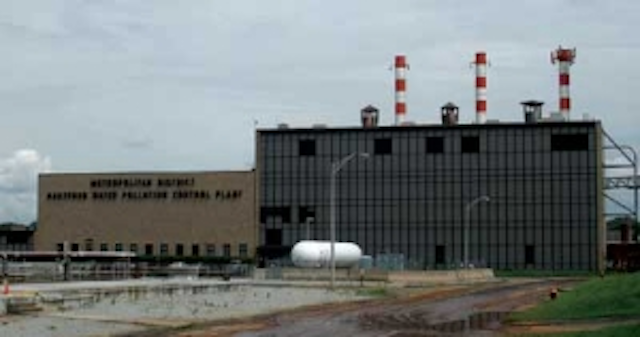 Process area of Sembcorp Changi NEWater Plant (SCNP) in Singapore. Photo: Sembcorp Industries.
SINGAPORE, Aug. 26, 2009 -- Black & Veatch has announced that Stage 1 of the Sembcorp Changi NEWater Plant (SCNP) in Singapore has started commercial operations. Black & Veatch provided full design engineering for the plant along with construction support and commissioning services.
"NEWater is a sustainable water resource for the people of Singapore," said Ralph Eberts, Senior Managing Director of Black & Veatch's Asia Pacific water business. "When Stage 2 is completed next year, SNCP will become one of the largest recycled water plants in the world, capable of producing a total of 228,000 cubic meters (50 million imperial gallons) of NEWater per day."
Sembcorp Industries, the plant owner, started to supply NEWater to PUB, Singapore's National Water Agency on July 31. Stage 1 of the plant supplies Singapore with 69 million liters per day (or 69,000 m³/d) of NEWater or high-quality recycled water as it is branded in Singapore. Sembcorp was awarded the project in January 2008 and has an agreement to supply PUB with NEWater for the next 25 years.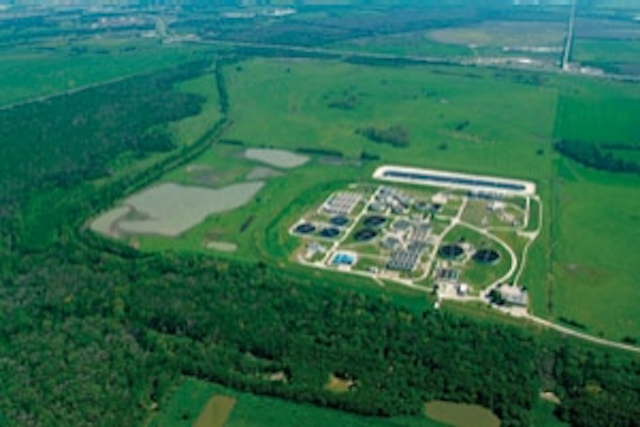 Micro-filtration area of Sembcorp Changi NEWater Plant (SCNP) in Singapore. Photo: Sembcorp Industries.
SNCP relies on advanced
water treatment
process steps, which include
micro-filtration membranes
,
reverse osmosis membranes
and
ultraviolet disinfection
to produce NEWater
The design of the SCNP minimizes land use and construction costs by placing the main NEWater facilities on the roof of the Changi Water Reclamation Plant. Treated used water from the CWRP is pumped directly to the SCNP as feedwater, minimizing the extent of pipework for conveyance.
"We have developed a strong working relationship with Sembcorp as a result of this project," Eberts continued. "We're now actively looking at opportunities to work together outside of Singapore. By focusing on delivering the least whole-of-life cycle cost for advanced water treatment plants, we are able to provide Sembcorp and companies like them the best outcome for efficiency and sustainability of operations."
Technical Notes:
• Ultimate capacity of 228 MLD or 228,000 m³/d
• The Sembcorp Changi NEWater Plant is Singapore's fifth and largest NEWater plant
• Together, the five NEWater plants will satisfy 30 percent of Singapore's current water needs by 2010
• Because the plant is constructed on an innovative "plant-on-plant" design it covers a smaller land area. Total area of the plant is 12,300 m²
• Special care had to be taken during the construction process to prevent damage to the existing roof structure and to allow continuous operation of the Changi Water Reclamation Plant.
• NEWater storage tanks are sited on reclaimed land, which required greater bored piling depth due to the presence of marine clay.
• SNCP receives treated used water from PUB's Changi Water Reclamation Plant, which is designed to collect about half of Singapore's total used water. Specialist features have been built in to ensure reliable and flexible operations.
About Sembcorp Industries
Sembcorp Industries is a leading utilities and marine group. The Group provides centralized utilities, energy and water to industrial and other customers in Singapore, the United Kingdom, Asia and the Middle East. It is a global leader in marine and offshore engineering and also a provider of environmental and industrial park management services in the region. Sembcorp has total assets of more than S$9 billion and employs more than 7,000 employees. Listed on the main board of the Singapore Exchange, Sembcorp is a component stock of the Straits Times Index and several MSCI indices
About Black & Veatch
Black & Veatch is a leading global engineering, consulting and construction company specializing in infrastructure development in energy, water, telecommunications, management consulting, federal and environmental markets. Founded in 1915, Black & Veatch develops tailored infrastructure solutions that meet clients' needs and provide sustainable benefits. Solutions are provided from the broad line of service expertise available within Black & Veatch, including conceptual and preliminary engineering services, engineering design, procurement, construction, financial management, asset management, program management, construction management, environmental, security design and consulting, management consulting and infrastructure planning. With US$3.2 billion in revenue, the employee-owned company has more than 100 offices worldwide and has completed projects in more than 100 countries on six continents.
Black & Veatch's global water business provides innovative, technology-based solutions to utilities, governments and industries worldwide. Local project teams work with multinational water and wastewater treatment process experts to address site-specific challenges through a broad range of consulting, study, planning, design, design-build and construction management services. The company's Web site address is www.bv.com.
For more information about NEWater, please visit www.pub/gov.sg/NEWater
###