An Interview with the German Water Partnership's Michael Bekereit
BERLIN, Germany, April 1, 2009 -- WWi editor Carlos David Mogollón interviewed Dr.-Ing. Michael Beckereit, CEO of Hamburg Wasser and president of the German Water Partnership, at Wasser Berlin held March 30-April 3, 2009, in Germany for an Executive Watch column appearing in Water & Wastewater International's April/May 2009 issue...
Aug 1st, 2009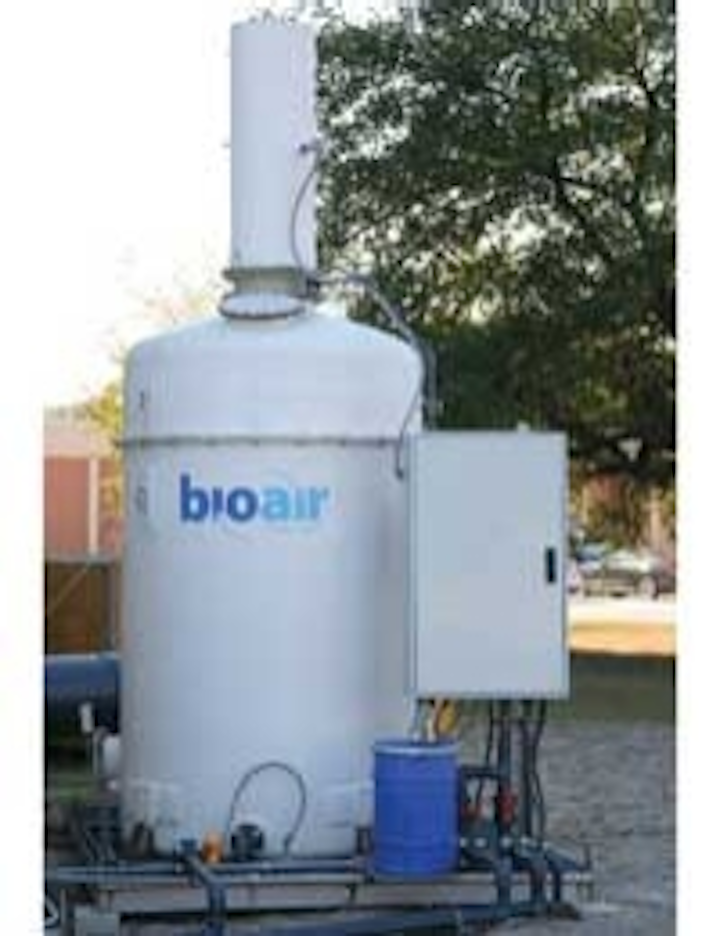 By Carlos David Mogollón, Managing Editor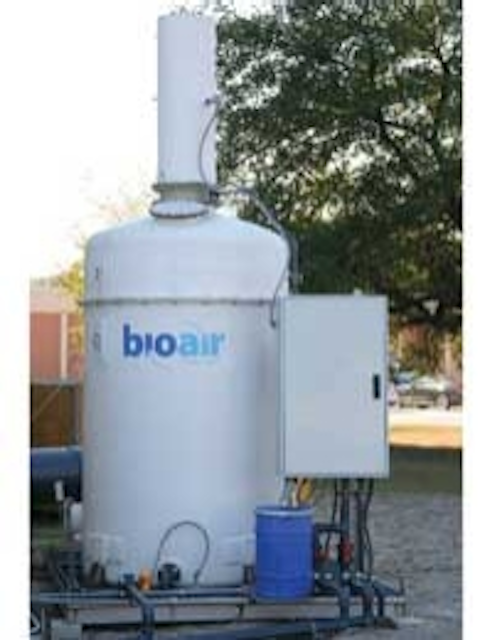 Dr.-Ing. Michael Beckereit, CEO of Hamburg Wasser and chairman of the German Water Partnership
BERLIN, Germany, April 1, 2009 -- The following interview with Dr.-Ing. Michael Beckereit, CEO of Hamburg Wasser and president of the German Water Partnership, was conducted during Wasser Berlin held March 30-April 3, 2009, in
Germany
. It corresponds with an Executive Watch column (
"Leveraging Their Expertise"
) that appeared in
Water & Wastewater International
's April/May 2009 issue.
Following up on a few questions in the Q&A that follows, the joint event of the German Water Partnership and Vodokanal in St. Petersburg was to take place Oct. 18-20, 2009.
Since this interview, the German Water Partnership also has identified its three Main Countries of Focus: Vietnam, Turkey, Northern Africa (Morocco, Algeria, Tunisia). Thirteen more countries/regions were classified as Focus Countries: Bulgaria, Romania, Croatia, Russia, Ukraine, Gulf-States, Iran, Jordan, India, China, Central Asia, Mexico, and finally, an African country which has not yet been identified.
For more, read on:
WWi: How do you do?
Beckereit: Good. I understand you already had a conversation with my colleague on our board, Mr. Schramm, in Munich several months ago?
WWi:
Yes, we did a video interview at IFAT with him and the gentleman at the German Environmental Ministry overseeing water and wastewater. They gave an overview of the German Water Partnership just after it was formed in April of last year. I thought it might be nice to revisit that in print since it was something that appeared on our website and was referred to in a Global Talk column I wrote for the WWi monthly e-newsletter. I thought it would be nice to do something for our "Executive Watch" column in print in the magazine to review some of the subjects and get an update on where things stood today. We could discuss some of the things that have come to pass in the past year and what some of its goals might be here at Wasser Berlin and coming up in the near future.
Beckereit: We started in April of 2008, founding this German Water Partnership. We started with roughly 100 partners, or members. It's organized as an association, which means every member has to pay for his membership. We have different payments for the size of the company. In the meantime, we are now working with about 200 members and expect to add another 10-15 through this event we are asking become traditional members. So, we are in a growing process, which is very interesting for us.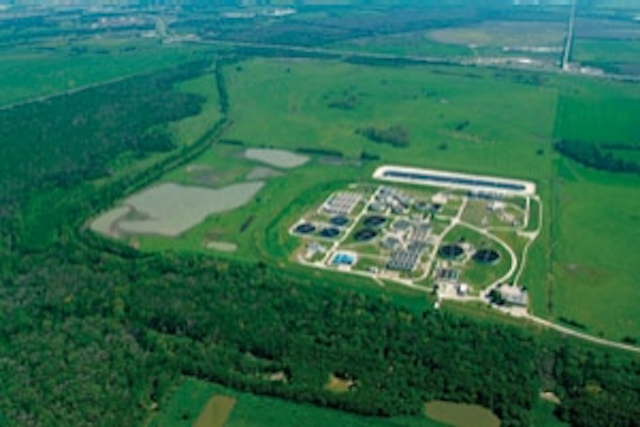 Michael Bekereit (second from right) at German Water Partnership's inaugural booth at IFAT 2008 in Munich.
WWi: And, in less than a year, you've doubled the size of the organization?
Beckereit: Yes, from the start. You must understand that, as I'm sure Mr. Stamm has told you, that, in the last year, we started with a former association with the name "German Water." And then entered some discussions with the federal government of Germany and it came out that we wanted to reconstruct this association, to give it a new name -- the German Water Partnership -- what we had at the beginning were already 100 members from the former association. So, therefore, we have doubled it from that. We started our work, employing our general director, adding two assistants with him working and having a beginning budget of €400,000, which we spent on preparing participation in fairs like this. But being at these events, let me say, is important for two positions. One is to represent the German water market, which we do through showing the names of all of our members as you see displayed on the wall outside this room. And we also show the top German water partnerships around the world. Together, we are the German water market.
WWi: And these bring in every type of company, from pump equipment and other component and system manufacturers...
Beckereit: Yes. And it even ending up with universities and, in the middle, utilities such as my company, Hamburg Wasser, for example. It does not have everything we want. We have not included banks until now. This is separate in the sector. This is not concentrating on this. So, that we have all the technical companies and the scientists from the universities and other organizations.
Beckereit: You are right. The second aspect in such an affair is that we are working on a platform to represent German products. You might have seen that Hamburg Water is part of this stand and so are other companies, which means that we rent part of this common area under the German Water Partnership umbrella. That saves us money and also shows that we are working in cooperation with the Partnership. It's important for us as a German utility 100% owned by the city of Hamburg, which does not have as its normal way to go abroad. The inhabitants of the city of Hamburg don't have any interest in Hamburg Water going abroad. They want to have their services as a customer. But, on the other hand, our chief shareholder, the city says that, "We feel it's important that you go abroad, but with low risk together with partners and representing the name of Hamburg abroad."
WWi: What sort of things does the water utility in Hamburg do abroad?
Beckereit: What are we doing? We are serving drinking water and we are responsible for our own wastewater business.
WWi: Pardon me, I meant abroad -- the activities outside of Germany.
Beckereit: Abroad. Oh, we are doing it in different ways. We own a subsidiary company, Consulaqua, for over 25 years, which is also part of the German Water Partnership. They offer consulting business. This is a relatively small company with a turnover of roughly €5 million, which isn't a lot. For a small business, it is relatively big. But, if you go abroad and somebody asks you to be responsible for the operation of a huge wastewater treatment plant, then it's very able to handle the type of waters...
WWi: Because of the management expertise that Hamburg Wasser brings to the enterprise?
Beckereit:
Yes, of course. It's the management expertise that we do have. And we show it together with Consulaqua. They're responsible for the financial aspects of this contract, and our experts from Hamburg
Michael Bekereit (far right) as part of a Hamburg Wasser / Consulaqua delegation visiting Haryana, India, in 2006
Wasser are in charge of the actual services. These two aspects of the German Water Partnership and this stand are there. On the other hand, among normal work is the building up of a network between all of our members. We organize three different platforms, we call them -- one for business development, a second one on information and a third one on innovation. Business development means that members meet on this platform several times a year and discuss how to develop the business in special countries. They do it in that way. In the beginning, they discuss which countries we want to work in the future. This is because we cannot work in each country all over the world.
WWi: This focuses the efforts a little more...
Beckereit: Yes, we have to focus. This is the first part of the discussion. We will talk about it at our annual meeting in May of this year. And we announce which countries we want to go to with our efforts. For example, there is Vietnam. We identify it as being of mutual interest, then we go and discuss how to develop business in Vietnam.
WWi: What are the challenges, etc.?
Beckereit: Yes, what do they have in special aspects as to their industry or are not existent to industry -- whatever... And there, it's very important that we have the cooperation with universities, which normally start a little bit earlier in that country. For example, Vietnam did have a history with the eastern part of Germany, which did have a lot of students from Vietnam in the country. And we had a lot of contacts with these persons who are now in the water industry -- in the water business -- in Vietnam. How to identify them, how to contact them, how to develop the business -- this means we need information from them on the country, on the persons, on the oncoming projects and, of course, we need to identify the products that could be interesting to them.
WWi: Some products may be practical for them and some may not?
Beckereit: Whatever, yes, this is to be discussed. And we need to identify those Partnership members that are interested in the market in Vietnam because not everybody is interested in Vietnam. Somebody else may say, "Oh, let's go to South America, but not Vietnam." This is the discussion process we do have there. And finding the countries, finding the special aspects in those countries and then identifying that part of the membership which is interested in this country and may have candidates for special products that serve their needs.
WWi: Have there been other countries that may have been identified for special consideration in that discussion?
Beckereit: Yes. They are under discussion. I told you that just as an example. It's not decided that we take Vietnam. We are working with this. We also take information we get from the various ministries. They have a lot of contacts in different countries. Then, we figure out what countries are of interest for us. Okay?
WWi: Okay.
Beckereit: This is under business development. For the second platform, information, they try to focus on the different ways of collecting information. We need information from outside of the country on a very wide range, starting from how to get the money out of the country. Say you are paid but unable to get the money out of the country because of special legal reasons inside of that country, as an example. Information on oncoming projects, information on new construction anticipated -- we get this information then which companies, which universities and which ministries do have contacts inside of this country. And, of course, which companies and which universities have information on which products and services are needed inside this country. We bring this all together and figure out how to transport the immediate information -- a huge amount of information -- to that member who just needs this special information. It's a huge amount of work to do.
WWi: To go to any country...
Beckereit: Yes, for any country. I tell you just one example but, of course, it's needed for any country. It's a lot of work. They are not yet formalized in this construction area of the database. There is still work to do on this.
WWi: I know that last year and, again, carried over to this year on the German Water Partnership stand, there are a lot of examples of work being done by members around the world, whether it's in Asia, whether it's in Africa, whether it's in the Mideast -- wherever. So, a lot of the 200 companies that are members are already out there doing things globally. I would imagine that they also have a lot of information to bring to the Partnership as well.
Beckereit: Yes, of course, and this is also part of the information platform -- to organize the information that it's distributed in such a way that the members need it, yes? Of course, there are some special information that one member may not want to give to another.
WWi: Competitive issues or proprietary information.
Beckereit: Yes. But, on the other hand, a lot of award and other information can be distributed to everybody who needs it and makes it easier for a company that wants to start in that country to come into the market.
WWi: I would imagine then that, as a partnership, there's a lot of behind-the-scenes work that has to be done to set up how that process functions so that you're comfortable as a member of the Partnership that may have certain proprietary information you want to keep to yourself vs. other information that can be shared -- how that information is handled.
Beckereit: Yes, of course. That's the way we try to do it. And that's the way it's done. Then, at the end, they decide this information platform to which fairs we're going, whether in Vietnam or elsewhere, and also how to offer being part of a stand like this.
WWi:
You also had a stand like this a couple of weeks ago in Istanbul at the World Water Forum. What did you do at that event?
Beckereit: It's important. The water public, all the people that work in the water business, do know that there is a German Water Partnership. We want to be the address of the German water industry in the outside countries.
WWi: A lot of the technologies that are in the world today in water treatment do have their roots here in Germany.
Beckereit:
Yes, they do have. We do have a very good reputation outside; but, on the other hand, we do not have the scale of some of the French companies which are huge. In the meantime, you have the biggest German water company,
Berlinwasser Group
, with a turnover of roughly €1.2 billion.
WWi: Yes, I met with them yesterday.
Beckereit: We as a second largest company at Hamburg Wasser have a turnover of about €460 million, which is small in correlation to Veolia or SUEZ, for example, yes. We also have to show outside and, for example, at the World Water Forum, that we are not in the same position as Veolia. We also want to give added value to our customer outside. This is because, if you become a customer of Veolia, you get -- let me say from the German view -- at the end, a black box. You buy services which are internally organized at Veolia and which are a black box. You put in some wastewater and, at the end, you get clean wastewater. You see the outside -- what happens inside the box nobody knows. You don't know if they're responsible and, normally, they are. But, you don't have any inside information because they do not show their calculations. They do not tell you how many employees they're going to have. They can be all by themselves. A lot of customers do want to do most of the services by themselves, so they ask for information in the beginning, then finance and then construction of the wastewater treatment plant. Then, the people who want service want to be responsible for operation of the treatment plant, but they cannot in the beginning. Therefore, they ask for an operator like us to be involved for a five-year period, or something like that.
WWi: To train the people locally...
Beckereit: It's a different approach. Of course, we can take the people to Germany to train them on plants here. That's the way that we want to approach it. And that's how we want to show it to the public scene in the water business. So, the third platform on innovation, through this platform, they mystery of research and capacity building have special funds. And they do give that money through which they want to fund the German water industry for international works. That they give to the platform and ask the platform to organize projects and how to divide this money among different projects.
WWi: There could be a whole different set of criteria on how those projects are developed themselves...
Beckereit: And, of course, they ask to which country the funds may go, because -- in former times, the University of Munich may have said, "Okay, I want to go to Vietnam." And the University of Hamburg may have said, "We want to go to Brazil." And the next university may have wanted to go to Iraq or Jordan or whatever. They would have to look around and find some companies that wanted to go to whichever country. Some groups were organized and the money was spent on a lot of product that nobody really could see if it was an effective process and whether you could develop a solution in the country with German technology. I cited this example of Vietnam. In Vietnam, we really had the market information from Vietnam and we had some innovation from Vietnam -- then, it made sense to pull this together and to do this under the umbrella or under the name of the German Water Partnership.
WWi: And to ensure that process could be translated to other countries or other projects, too. There are different organizations that come into play, I would imagine. You have groups that focus on Eastern Europe and former Soviet Republics, for instance. There's a group that works exclusively with countries in the Middle East. How do we target those? Is there a case of you get a list of which companies are operating in which countries and at what level they're operating -- and decide where critical mass means that you can get a better bang for your money. What are some early indicators of regions or countries that are at the top of that list?
Beckereit: Through our members, through the ministries and through special information boards, we do have -- I can say -- a huge amount of information so you know a lot on Jordan, Iran on Vietnam, whatever you want. From that level of information, we come to the decision to go to Vietnam, as I told you. Then, how to work in this country, we have to look for projects and for products we could offer. How to come to products, I tried to tell you, we have an innovation platform where also special products needed in that climate of Vietnam could be developed with research to work on this. Focusing on the projects, normally, we do it in that way. At the beginning of the project, the contrivencies are requested to start the study or research. And we try to organize. The German contrivency is requested to build a study that he then solicits the information from the following German companies that he's doing the study and it's worth it to be engaged in the project or not. Open information are given to the partners, you know, yes. Then, as a second step, for instance, if a water treatment plant is being converted, then they try to build up a consortium which can be responsible for constructing that plant.
WWi: In other words, any given project may very well involve more than one member of the German Water Partnership?
Beckereit: You need more. You do need more because we are not SUEZ, we are not Veolia. We can't do everything individually. You need this internal cooperation. What we hear -- and we get that from not only from the market view but also from potential customers -- is that it's quite interesting for them not being in the hands of one Veolia, but having the chance to find out which could be the best partner. This could include taking on an American partner over there as well within the consortium.
WWi: I would imagine also that process also allows some companies to do two things. One, they get to expand their production or expertise into a particular area or region; but, at the same time, they get to learn from those other partners what works best. Therefore, you may see better growth among some of the companies that are in the Partnership, yes? This would be because they've absorbed lessons from the project itself as well as the other German companies, allowing them to think: "Wow, we can take that idea or process of doing something and expand into this area as well." Are there any projects so far, whether it's something that Hamburg Wasser has been involved with or not, that might illustrate that?
Beckereit: It's quite difficult from now to give you examples which would go this way through Hamburg Wasser or the German Water Partnership because it started only in April of last year. Starting by deliberating the whole way and understanding the program has not yet identified, worked out, followed up until finalization of a project. But, we do have a lot of examples which had been done not at a quality that we wanted to do with, let me say, different partners -- but with three partners -- from Germany, of course.
WWi: You could bring in a pump company, an aeration company and a management company and organize a wastewater treatment plant project, for instance?
Beckereit: Of course. For example, we are following a project in Jordan, which is one of the poorest nations in the world, with the Jordan Water Authority that solves a problem -- not a problem; they do not see it as a problem -- they have existing pumping stations that do not have very good energy efficiency, not at a very good level. We do have a consultancy company working in Jordan -- this is Georg Groesch Groot, one of the members. We do have a pump company, WILO, that's also involved. And we, as an operator, are also working in Jordan. We built up the consortium and told the Jordan Water Authority: "If you do allow to go to this five pumping stations, we will take out the old pumps, bring in new pumps and operate it for 10 years -- and you only have to pay that amount you did pay before. But, at the end, you will have brand new pumps inside which will save you 50% of the energy used previously." This is one example which only could be done through the cooperation (of a partnership). We didn't succeed until now because the water authority in Jordan doesn't have two amounts to pay for anything. They have responded with an amount which is so low that their old pumping stations are on a level for them which is okay. But the normal amount of energy in that area is sold at a 400-500% higher level. At that level, of course, they would have done this project. Now, it's in the Ministry for Water and Wastewater and they actually are looking how to work with these different energy prices. They're trying to figure out how to make it more feasible to use these more energy efficient systems. Always, each project has its special situation.
WWi: That may also allow the Jordanian government better assessing and projecting its energy costs in general, too.
Beckereit: Of course. Everyone in Europe does have to pay the normal energy amount. We have to buy the energy in the market. So, we do have higher prices in Hamburg and in England and elsewhere.
WWi: Not a subsidized price where the true cost is offset by a fixed government figure.
Beckereit: Yes, they do have a subsidized price which is on such a level that the normal price is there and they're only required to pay here. But also this project does show limitations of information; and, in a conversation with the minister of water himself, he said he didn't know and he would find out what to do. It's very easy for the water authority to say: "Okay, we stay with the old because it's cheaper for us." But, in the long run, it's the wrong decision.
WWi: Yes, because in the long run, they're actually losing, in a sense.
Beckereit: Right.
WWi: You had also mentioned that now you're thinking about the idea of bringing banks into the Partnership. I'm assuming that's with respect to those financial institutions with expertise in funding infrastructure, i.e., water and wastewater projects. What's the outlook for that?
Beckereit: I didn't say that we wanted to have banks as members of the German Water Partnership. We decided to hold them out. But we are in contact as the German Water Partnership, for example, with KfW -- the German funding bank for the German government. And we are discussing with them their special rules for funding abroad.
WWi: And the reason for that would be that some of these countries may not have access to available money on a level that maybe a more advanced country might. And therefore some more creative thought may need to be considered for how these projects are funded.
Beckereit: Yes, of course. This information we need for the German Water Partnership. And, therefore, we tried to open the information channels to KfW and also EBRD [the European Bank for Reconstruction & Development], EIB [the European Investment Bank] or other similar institutions to get the proper information on their rules to finance these special projects. And, of course, it's very important for us to discuss with them when they're going to Vietnam with subsidized projects for Vietnam. Before this, in the discussion, we would need to announce that Vietnam is one of the list of 10 different countries we want to address.
WWi: For that matter, you could also start a relationship with the Asian Development Bank as well.
Beckereit: Of course. But with them, you can just get information on how they are working. You cannot address to them in the same way because the German Water Partnership is not in Vietnam and they work with organizations in Vietnam. But the German Water Partnership together with two or three ministries and maybe KfW, that's a different matter.
WWi: That would carry more weight.
Beckereit: Yes, more weight. They would be more interested in what we are deciding because they also want to be more successful. That's the German way to do this. Of course, there is a French, American and British way as well. So, that's what we are actually working on. We feel as if we made relatively good progress from our start in April of last year until now. You see we have more members interested. And, of course, I also feel we could go on and explore new things that are coming up. As a last remark, yesterday, we had a meeting with St. Petersburg, Russia's Vodokanal. It's a company responsible for water and wastewater there. Petersburg and the city of Hamburg are partner cities.
WWi: Sister cities?
Beckereit: Yes, sister cities. And I know my colleague from VodokanalSt. Petersburg very well now for several years, having roughly 10-15 partners. And he's open for building up or helping us to build up a German house for the water industry for Russia in Petersburg. Maybe it will be kind of a water house, not a real house, but to have a closer address in that country where the German Water Partnership can showcase its capabilities. That's what we want to do and we feel that will be a next step. All the companies are very interested and we decided to have a congress, a meeting, in September of this year where we at the German Water Partnership together with VodokanalSt. Petersburg will invite these companies to Petersburg. We will build up a special program where these German companies can offer their special products and the Petersburg Vodokanal will invite other companies from surrounding cities.
WWi: Is that tied to an event that's already going to be happening in September?
Beckereit: No. We will build it up as new, between Vodokanal Petersburg and the German Water Partnership.
WWi: I did a tour of the water industry a few years ago in Helsinki that was organized by FinnFacts. And there was a lot of discussion of the water treatment needs in St. Petersburg and the impact of a lack of advanced water management tools on the quality of water in the Baltic.
Beckereit: Yes, they subsidize a lot of programs in the Baltic and the surrounding sea. Of course, they give a lot of money to the wastewater treatment plant in Petersburg from Finland. They feel it's their Baltic Sea and the Russians do not spend enough money there. So, they decide what's better? I spend the money in Finland where I can reduce the load from 8 mg to 6 mg -- or I can spend the same amount of money in Russia where I can reduce the load from 500 mg to 50 mg.
WWi: Where can you have the best impact?
Beckereit: Of course, you can have a greater impact spending it in Russia.
WWi: Tell me, if you could, how does the more recent global credit and financial issues affect this type of an effort?
Beckereit: Of course, we discuss it very often. Up 'til now we didn't see that projects are limited or postponed or things like that. Up 'til now, we do not see those effects on projects that I personally know by myself or through my colleagues. We had this discussion with the Russian people. I had a meeting with some people from Iran involved with projects. Everybody is working on existing programs, normally subsidized through the states. And, until now, these countries haven't decided to stop they money. I do not know what will happen in the next months. Of course, we see surprises in the eastern area like this is surrounding countries of Russia, which do have their problems -- but, until now, not to any significant effect.
WWi: With all of the economic stimulus plans that have been announced by various countries, it would seem many are looking at infrastructure as a primary way of investing to boost their economies. So, that may be of benefit in the near term as well, correct?
Beckereit: Yes, I think this could be a target. And I also know from different countries that are trying to do it this way. The German government decided not to do it this way, because they know that the finance of infrastructure in the water and wastewater business is paid for by the customer. And we know that the end-user must pay by law and there's not a reason to stop investment on something like that. You can get every credit. We do not have any problem like this. So, there's no change. And therefore they decided in Germany not to subsidize the water.
WWi: But German companies may be able to take advantage of spending in other countries?
Beckereit: Yes.
WWi: For instance, I know that the Inter-American Development Bank started a new fund last year specifically to "kick start" projects in the water and wastewater sector. And, during the initial impact of the financial credit crisis last fall, they made additional funds available to maintain liquidity within financial markets of Latin America -- to maintain those individual countries ability to support that as well. And another thing that was brought up to me at this event by a business executive was the fact that in the United States there was talk in the initial stages of its infrastructure stimulus package of restricting it to American-made products. I thought that language was pulled, but it seems it made it's way back into it and is now complicating issues behind the scenes due to the anti-competitive nature of it with respect to international trade. That could create problems with doing business around the world. It would seem there are a lot of things to be worked out on it still.
Beckereit: Yes.
WWi: Well, I want to thank you for your time. Is there anything else you'd like to add for our readers? WWi is a global publication and we would be more than happy to assist the German Water Partnership in any way we can.
Beckereit: I have your business card. If there are things that are going on, we will give you a call or an email. If there is anything going on new or with new developments, we would be pleased to keep you informed.
WWi: I live in the U.S., but work with our London office to put out the magazine -- and the majority of its readers are non-North American residents for this particular publiation. I also edit another magazine that focuses strictly on industrial water and wastewater applications in North America, so however I can be of service, it would be a pleasure.
Beckereit: Okay, well, thank you very much.
--
CONTACTS:
Petra Krischok
Director of Public Relations
German Water Partnership e.V.
Reinhardtstraße 32
D-10117 Berlin, GERMANY
Tel: +49 30 300199-1222
Fax: +49 30 300199-4220
Matthias Sobottka
Head of Public Relations
Hamburg Wasser
Postfach 261455
D-20504 Hamburg, GERMANY
Tel. +49 (0) 40 7888 2412
Fax. +49 (0) 40 7888 2883
###