SMAGUA set to showcase Spanish water technology
ZARAGOZA, Spain, Nov. 7, 2009 -- Ángel Simón, event steering committee president and CEO of Grupo Agbar - which just agreed to be acquired by SUEZ, offers a preview of SMAGUA and the Spanish water sector. The biennial exhibition will attract about 35,000 in March 2010 to see the latest innovations in water management and treatment...
Nov 8th, 2009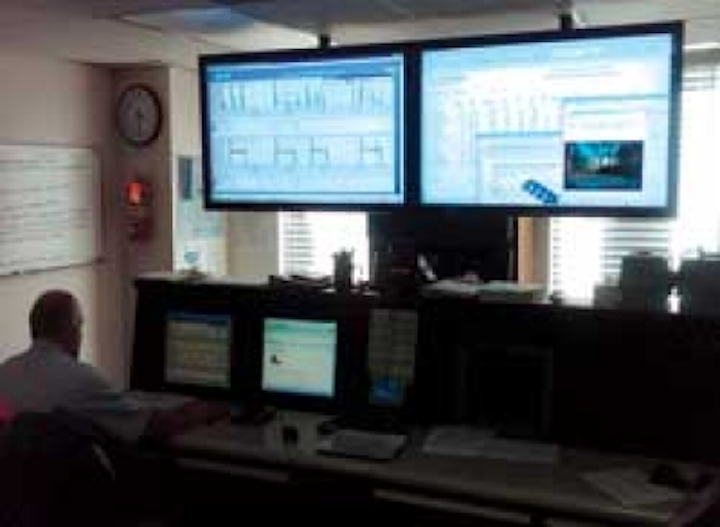 By Nuria Martí
• An interview with Ángel Simón, president of the SMAGUA 2010 Steering Committee and CEO of Grupo Agbar - which recently agreed to be acquired by SUEZ Environnement - discusses the Spanish water sector.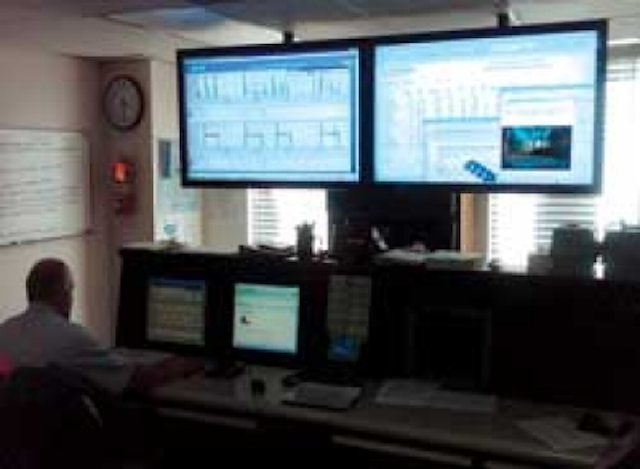 Ángel Simón, CEO of Grupo Agbar and steering committee president for the SMAGUA trade show in Zaragoza, Spain.
BARCELONA, Spain, Nov. 7, 2009 -- From March 2-5, 2010, the
Zaragoza
Trade Fair Centre will host the 19th edition of
SMAGUA
, the International Water & Irrigation Exhibition, the water sector's leading international fair.
Aimed at industry and the public sector, the biennial
Spanish
exhibition will once again bring together professionals, technical experts and civil servants from across
Europe
,
North Africa
,
the Mideast
,
Latin America
and elsewhere to observe and discuss the latest innovations in water management and treatment.
The
Zaragoza
event's steering committee is working intensively towards the objective of bettering the results of the previous edition, which attracted 1,725 companies from all over the world and over 35,000 visitors wishing to see their equipment and projects.
With less than six months to go to SMAGUA 2010, we spoke to the president of the event's steering committee, Ángel Simón, to ask him about preparations for the event as well as the current state of the water sector. Ángel Simón is the CEO of
Grupo Agbar
(Sociedad General de Aguas de Barcelona SA), a holding company with more than 150 enterprises. With a civil engineering degree in roads, canals and ports from the Universidad Politécnica de Cataluña and an MBA in company management from ESADE Business School, Simón has vast experience of domestic and international water markets. His wide knowledge and vision of the sector and its companies are the greatest tools he brings to the task of strengthening the image and improving the results of SMAGUA 2010.
Read on to learn more:
A&H: How are the preparations for SMAGUA 2010 progressing?
Simón: The Steering Committee, over which I preside, is working intensively along three principal lines: national and international communication and promotion of the exhibition, the trade fair services and parallel activities. The results thus far have been most satisfactory in all three areas and the enhancements to this edition will be very evident. Expectations of SMAGUA are high, in accordance with its leading position amongst international fairs within its sector. Our efforts are aimed at consolidating this leading position and bettering the results obtained in the previous edition, which had over 35,000 visits and 1,725 exhibitor companies.
A&H: Will there be changes in this latest edition?
Simón:
This edition will see a broadening of exhibiting sectors, chiefly those of irrigation, treatment, and reuse and
desalination
. In turn, this will manifest itself in a greater number of innovations with respect to equipment, systems and technical solutions. In addition, amongst other innovations, a new initiative will be launched to give pride of place to one particular country on a specific day, the objective being to foster technical, industrial and trade cooperation.
A&H: What goals have been set for this edition of the Exhibition?
Simón: Our work plan seeks to provide a response to the demand, to offer a business framework to the sector and to serve as a meeting and reference point for all its professionals. All this in addition to having our eyes permanently open to the needs of every given moment in time. Really, as the sector's leading fair, it is going to reflect the current situation but I am also certain that it will serve as a launching pad for the sector, whose evolution will make future trends apparent to us.
A&H: And as regards participation?
Simón: It is still early to give definitive figures but the signs thus far are very good. The notable international participation stands out, with the direct presence of exhibitors from Germany, Austria, France, The Netherlands, Italy, The United Kingdom and Turkey, for example. And an increase in these numbers is foreseeable.
Simón:
The sector is vigorous and making great efforts in research, development and innovation (R&D&i), which must continue in order to maintain the necessary competitiveness. As regards the future, with the application of the
WFD
, the areas of activity will broaden considerably. Despite the recession, subsectors such as treatment and reuse are showing growth. The greatest opportunities to penetrate new markets will arise from investment in sewage infrastructure and technology transfer to countries in the Mediterranean basin and North Africa, for example.
A&H: As an expert in the sector, how do you see the problem of water in Spain and what solutions need to be applied?
Simón: Spain has endemic problems of water supply, particularly on the Mediterranean coast, where there is a concentration of population and economic activity. To solve these problems, we must have recourse to all available technologies and apply the most appropriate for each case. All this, whilst not forgetting demand management measures.
A&H: What would you ask of the different administrations in order to make progress towards optimal water management?
Simón: Simply that they take, in a realistic manner, the decisions required by each situation and avoid considerations other than those of technical efficiency and the needs of citizens.
A&H: Finally, what message would you send to the participants at SMAGUA 2010?
Simón: I would welcome them to the best that the sector has to offer and I would congratulate them on their decision because this coming edition of SMAGUA will continue to offer companies in the sector a good framework for the exchange of know-how, the opening of new markets and the diffusion of water technologies. WWi
Acknowledgment:
The author would like to thank organizers of SMAGUA - el Salón Internacional del Agua y el Riego y Salón del Medio Ambiente - for their assistance on the above news item. Contact: +34 976 76 47 00, Fax: +34 976 33 06 49,
comunicacion@feriazaragoza.com
or
www.smagua.com
Author's Note:
-30-