Lanes keeps Blackburn sweet
BLACKBURN, UK, Sept. 14, 2009 -- Despite being slap bang in a town centre's busy shopping area, a sewer rehabilitation project carried out by Lanes for Drains and Balfour Beatty Utility Solutions (BBUS) for United Utilities, was a resounding success...
Sep 14th, 2009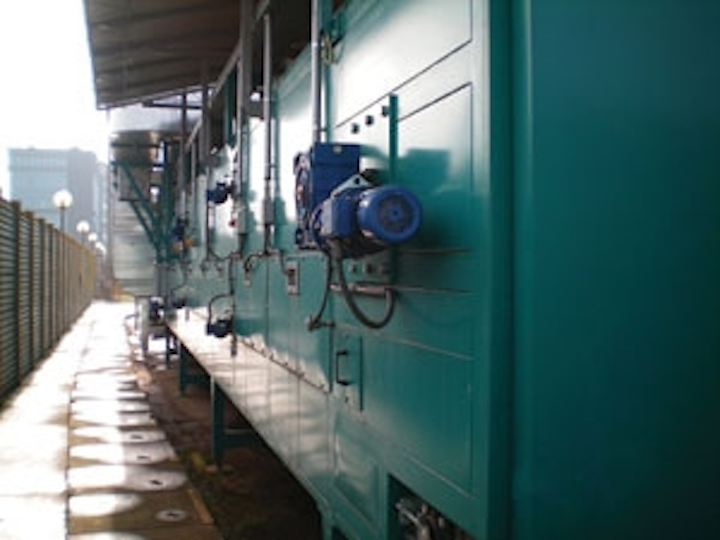 BLACKBURN, UK, Sept. 14, 2009 -- Despite being slap bang in a town centre's busy shopping area, a sewer rehabilitation project carried out by Lanes for Drains and Balfour Beatty Utility Solutions (BBUS) for United Utilities, was a resounding success thanks to a concerted program of communications and meticulous traffic management.
Every potentially affected business and shop, in MP Jack Straw's constituency of Blackburn, including the local law courts, was consulted before, during and after the high profile scheme to reline a Victorian brick built sewer. Due to the diligent customer service team's proactive program of communications there was not a single objection or complaint.
BBUS carried out enabling works in Northgate - four sections of trenched over pumping to keep the sewer functioning - during February, prior to rehabilitation work which began in March.
BBUS was granted a 10-day partial road closure to carry out the works during which traffic management was handled by both BBUS and Lanes for Drains. Extra care was given to pedestrian safety because of the site's proximity to the shopping centre. Fencing was erected and scaffolding put up ready for the 103- meter long liner to be lifted into position via a 30-tonne crane with a restricted boom. The crane was smaller than would usually have been used because of the limited working space caused by having to keep the road passable during the works.
Lanes' reline expert, Peter Hopkinson, explained that a special liner was used: "The sewer was egg-shaped with dimensions of 800/850mm x 550mm, so we specified a concentric liner. When a liner is manufactured, the felt is put down, layer upon layer, to produce the required thickness. With a concentric liner, the inside of the tube is made bigger so that, when the liner is inverted, there is less danger of the felt material wrinkling whilst it is being impregnated with resin or during installation."
The liner took approximately 6 hours to install into the sewer using water pressure and a further 14 hours for a full cure, which was effected by heating the water to the required temperature (86ºC) in a staged process. The water was then force cooled and drained off for disposal.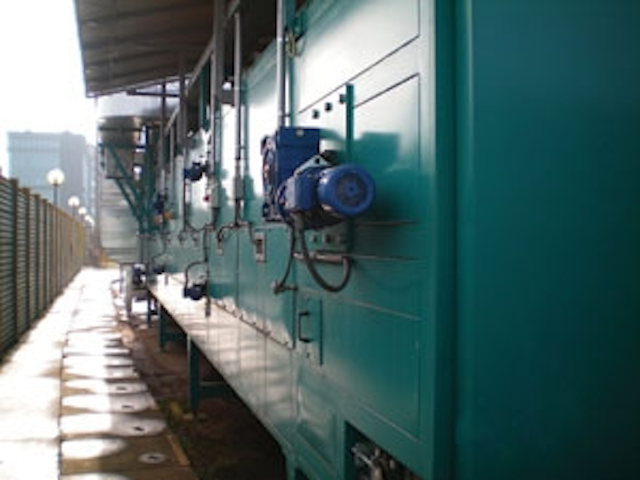 The Blackburn town centre sewer rehabilitation project was completed by Lanes and Balfour Beatty Utility Solutions two days ahead of schedule.
Lanes completed installation, reopened the lateral connections and cleared the site ahead of schedule and BBUS rebuilt the manhole and removed the trenched temporary overpumping, also ahead of schedule, allowing the partial road closure to be lifted 2 days earlier than expected.
Michael Bolton BBUS Site Manager said: "The highways department monitored the project very closely because they were interested in our approach to protecting the public during town centre work sites, with the Heras fencing, pedestrian walkways, risk assessments and so on.
"We made sure all stakeholders knew what was happening and what to expect on a daily basis, with face-to-face customer service visits and detailed information on lamp post signage. Local businesses and the public were happy that we were doing everything we could to minimize the disruption.
"For us, this operation was about partnership. We were very confident in Lanes for Drains' experience and ability to do the job in partnership with Balfour Beatty. The project was a great success all round."
About the Lanes Group plc
The Lanes Group plc has 20 depots across the UK. Group companies include Lanes for Drains, the UK's largest independent drainage specialist; Lanes Sewer Renovation; Lanes Engineering and Construction; Active Hygiene Services; Active Pest Control and the newest division, Lanes Assistance Services. The Group has over 800 staff and a £70 million turnover.
About BBUS
Balfour Beatty Utility Solutions is the one of the UK's leading utility solutions providers, with a strong position in international markets. Delivering solutions for many of the UK's major utility companies, we work across the water, wastewater, gas and power sectors, providing a range of services across infrastructure and non-infrastructure projects which contribute to the maintenance and provision of essential utility assets. To find out more log onto www.bbusl.com
About United Utilities:
United Utilities is a FTSE-100 company and the largest listed water company in the UK, with 8,000-plus employees, and a turnover of more than £2 billion. Its headquarters are in NW England where it looks after the water and wastewater needs of seven million customers, as well as providing major environmental and infrastructure investment for the region. The company is also the UK's market leader in operating and maintaining services and plants for other utilities' companies, including gas and electricity as well as water and wastewater. Such engineering and planning expertise and experience has led to a further range of contracts internationally, with United Utilities providing services to a total of 20 million people across Europe, the Middle East, Australia and the Philippines. The company has a strong corporate and social responsibility program, investing £3 million a year in community activities, and frequently setting the industry pace on carbon reduction measures.
###