Grundfos secures water for Nicaragua's Villas Sonja via solar panels, pump system
MANAGUA, Nicaragua, June 25, 2009 -- Built in 2007 with assistance, in part, from the chairman of the Grundfos Foundation, Villas Sonja -- a new approach to the gated community to free rural communities in developing nations from threats of violence -- now also boasts a secure water supply thanks to Grundfos and local partners...
Jun 25th, 2009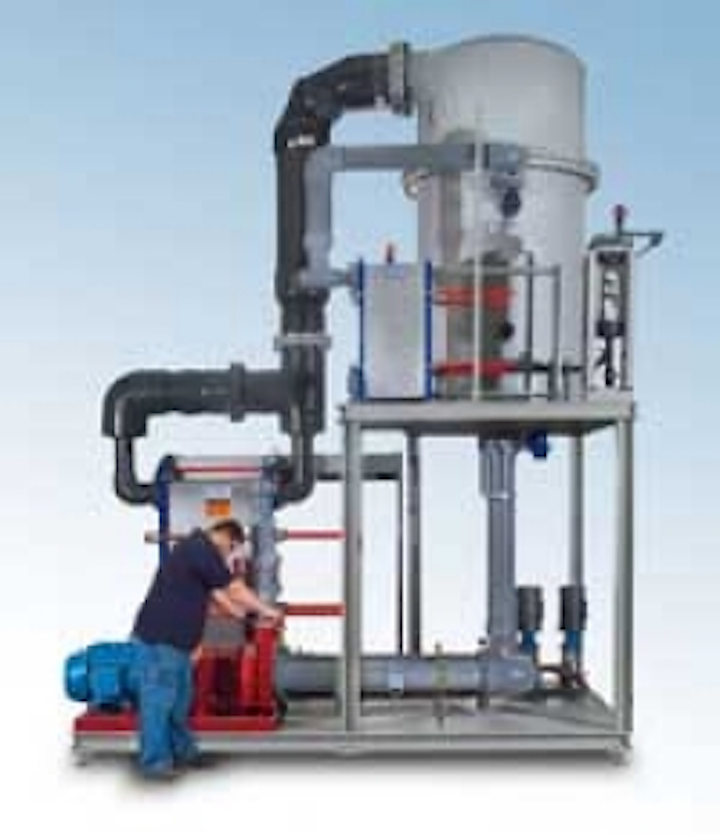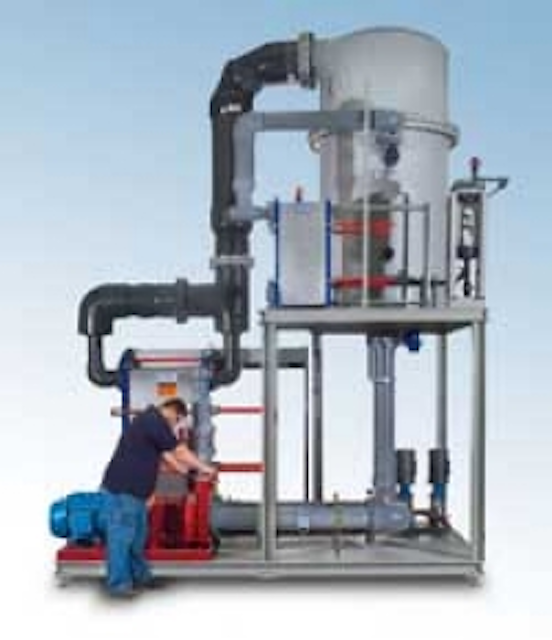 [Photo courtesy of Grundfos Group]
MANAGUA, Nicaragua, June 25, 2009 --
Villas Sonja
, a different and relatively new approach to the gated community, was constructed in Nicaragua in 2007. The design and financing was made possible by, among others, Peder Kolind and Lars Kolind, chairman of the
Grundfos
Foundation. The idea was to create an undisturbed society with its own police station where the citizens can break free of any negative social heritage. This is an important effort in a country where unemployment, wife beating and abuse of children may be everyday occurrences.
Until late 2008, however, there was a snake just outside their paradise. The unstable supply of water and electricity caused enough troubles in itself, as the community often endured water and power outages that lasted for hours and sometimes several days, but the worst part was the theft of water from the pipe outside the community fence. The community guard could not stop it and 40% of their total monthly water expenses were for people that stole water from the pipe.
With financial support from the Poul Due Jensen Foundation and
Grundfos
in Denmark, Mexico and the USA, an SQ Flex
pumping system
was installed inside the fence. Since then the community has been independent of the public water supply and have only been paying for their own water.
The community houses more than 350 people in 101 houses. They all pay rent, but those who have fewer resources than others have the opportunity to get jobs inside the gated community to pay their rent. The available jobs include shop managers, gardeners and the like. In this way less privileged families, which usually cannot live in a community like this, get the opportunity to live in the attractive Villas Sonja. Here they can enjoy their daily lives in calm and hygienic surroundings.
Founded in 1945 in Bjerringbro, Denmark, The Grundfos Group (
www.grundfos.com
) is a global pumps and pumping systems leader serving the residential, commercial-building and process-industry markets, as well as being a major supplier to the water-supply and water-treatment industries. It employs more than 18,000 people in 81 countries. Aside from Grundfos, brands include
Alldos
, Hilge,
PACO Pumps
,
Peerless Pumps
,
Tesla
and Yeomans Chicago Corp. Producing over 10 million pumps each year, the company strives to improve reliability and energy savings, and to exceed customer needs wherever water moves. It's focused on innovative, sustainable solutions while maintaining the highest ethical standards.
-30-