Colombia will improve water, sanitation services with assistance from IDB
July 1, 2009 -- The Inter-American Development Bank will support Colombian government efforts to improve water and sanitation services...
Jul 1st, 2009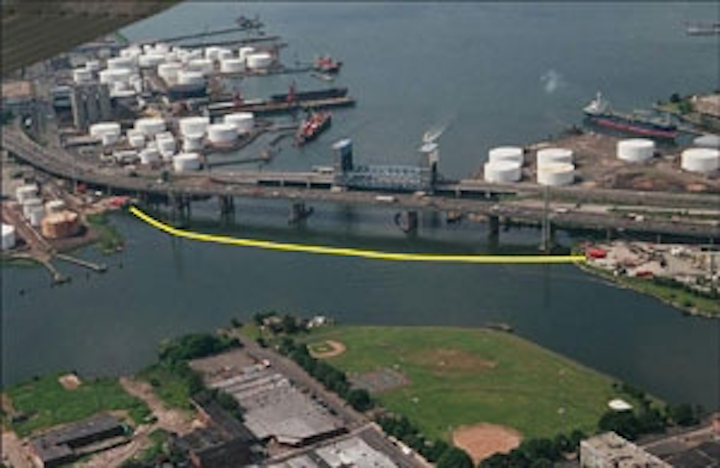 • Program will help to reduce costs and expand service in poor areas
Colombia will improve its water and sanitation services with assistance from the IDB. Photo: David Mangurian.
July 1, 2009 -- The Inter-American Development Bank will support Colombian government efforts to improve
water
and sanitation services, reduce costs and rates, and expanding coverage, particularly to poor, underserved districts.
These activities will be financed with part of a US$250 million programmatic policy-based loan (PBL) approved by the IDB Board of Executive Directors for Colombia on June 30. The PBL is a fast-disbursing instrument that will give the Colombian Treasury resources to finance its priority programs.
This funding, the second in a series of three IDB loans to support water and sanitation, will shore up Colombia's efforts to carry out financial and institutional reforms in this sector.
The IDB's initial operation was focused on helping Colombia to develop the legal and policy foundations of the reform program, and a third phase will help develop instruments for implementation of the new framework and strengthening of the involved institutions.
Activities under this second loan will help improve the allocation of public resources in water and sanitation; develop strategies to monitor resource use by local entities; establish regional companies to deliver services; adopt a system for planning and executing investments in regional water and sanitation plans; and provide training for personnel.
Expected results include reduced costs, which will translate into lower rates and better services for users, as well as an increase in urban water coverage from 94.5 percent to 97.8 percent in 2011, and sanitation coverage from 90.1 percent to 93.2 percent. These services are expected to reach an additional 3.2 million and 3 million people respectively.
Development of legal, regulatory, and institutional instruments will also help municipalities improve access to technical assistance, target transfers from the national government to the poorest districts with least coverage, and boost access to credit.
The IDB's loan is for a 20-year term with a five-year grace period, and carries a variable interest rate based on Libor.
Related Articles
>> IDB supports Colombia's water and sanitation reforms
>> Water, sanitation funding not in short supply
###