Team reaches peak of Mt. Kilimanjaro to raise awareness of global clean water crisis
MT. KILIMANJARO, Tanzania, Jan. 12, 2010-- Kenna, Grammy-nominated musician, philanthropist, "actionist" and mastermind behind SUMMIT ON THE SUMMIT: Kilimanjaro, was joined at the top of Africa's largest free standing mountain with fellow climbers...
Jan 12th, 2010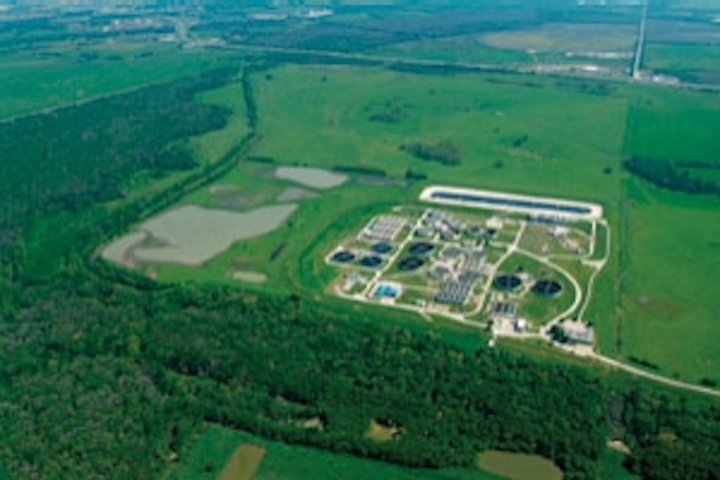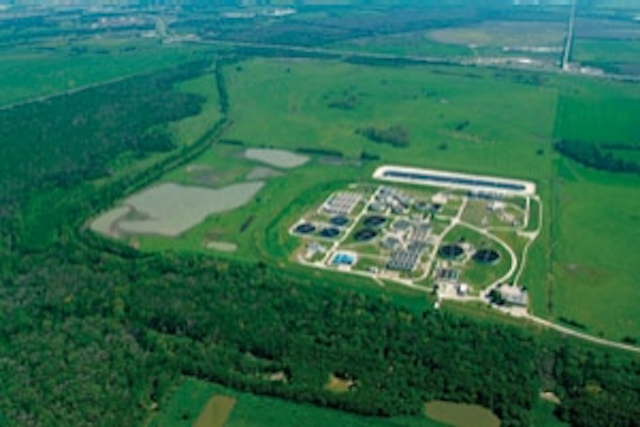 Kenna and the entire SUMMIT ON THE SUMMIT team reach the peak of Mt. Kilimanjaro to raise awareness of the global clean water crisis. Photo: Michael Muller.
MT. KILIMANJARO, Tanzania, Jan. 12, 2010-- Kenna, Grammy-nominated musician, philanthropist, "actionist" and mastermind behind SUMMIT ON THE SUMMIT: Kilimanjaro, was joined at the top of Africa's largest free standing mountain with fellow climbers Lupe Fiasco, Isabel Lucas, Emile Hirsch, Jessica Biel, Santigold, Elizabeth Gore, Alexandra Cousteau, Bernise Ang, Kick Kennedy, Simon Isaacs, Michael Muller, Jimmy Chin, Melissa Arnot and Dr. Greg Allgood. In an unprecedented movement, millions of people joined the climbers for the week long trek on www.summitonthesummit.com, where they were also able to be a part of the world's first virtual mountain climb and literally follow their favorite climbers to the top.
After a successful climb that saw each and every person on the expedition reach the top of Kilimanjaro, Kenna reflected, "Even with as many grandiose illusions that I have had, this has gone beyond my wildest dreams and expectations. The influencers, educators, staff, crew, and publicists have literally braved this on behalf of the world and in a personally meaningful way on behalf of my father."
Fellow climbers Lupe Fiasco and Emile Hirsch shared their thoughts after summiting. Hirsch said, "The last 48 hours have been the most intense and physically grueling experience of my life, miraculously we all made it to the top together. To have such a complete success for such a worthwhile cause - the global clean water crisis - more than reaching the summit is what is really satisfying." Lupe added, "The thrill of conquering your fears especially in such a physically and mentally taxing environment can't really be done justice in words."
After six intense days of hiking and climbing, the group set out for their final trek at 1:30am local time and after nearly seven hours reached the Uhuru peak which generally has only a 75% success rate. Each participant battled a plethora of physical and natural elements over the past week to make the ascent. Between coping with weather ranging from rain, hail, snow and the effects of altitude, including headaches, dizziness and fatigue among other ailments, all made the over 50 mile journey that much more arduous. Immediately after summiting, the group descended for an additional six plus hours of hiking to 12,000 feet, where they will make their final night of camp.
SUMMIT ON THE SUMMIT: Kilimanjaro was a call to action to raise awareness of the global clean water crisis and funds to benefit The Children's Safe Drinking Water Program, United Nations High Commissioner for Refugees (UNHCR), and Water For People's Playpump Technology. The expedition and the dramatic final ascent were also recorded for a special documentary that will air on MTV on March 14th at 9pm/8pm CST. The documentary is being produced by Radical Media, Procter & Gamble Productions and Fury League Inc.
For Kenna, the vision behind SUMMIT ON THE SUMMIT: Kilimanjaro stems from his drive to create a greater good for our youth and has personal meaning as his father was deeply affected by water-borne illness as a child in Ethiopia and his uncle had passed away from a related illness as well.
The climbers of SUMMIT ON THE SUMMIT: Kilimanjaro have been blogging and discussing the issue of water alongside educators who are leaders at the forefront of global issues. As a team they have been learning of solutions to the problem, discussing how to improve social awareness and embracing the idea that they are now an example for influencing ways to take action and giving back to those with little or nothing.
Kenna added, "I also can't be more thankful for all the people that followed us, donated and have fought the global clean water crisis with us." Supporters followed the action and were able to interact with the climbers through the SUMMIT ON THE SUMMIT: Kilimanjaro website (www.summitonthesummit.com) which has been updated daily with photos, videos and information about the climb and the cause. There has also been a major presence and call to action on Facebook, Twitter (@sotsk) and dedicated climber blog (www.sotsk.tumblr.com).
SUMMIT ON THE SUMMIT: Kilimanjaro would not have happened without the generous support of its partners, which include HP, the official technology partner, PUR Water Filtration, who provided water filtration solutions, Windows 7, as the official Expedition Software, First Ascent by Eddie Bauer, who outfitted the entire climb, and REVO, the official eyewear. All funds raised by SUMMIT ON THE SUMMIT: Kilimanjaro will be managed and distributed through the United Nations Foundation, the project's charitable advisors.
About HP
HP, the world's largest technology company, simplifies the technology experience for consumers and businesses with a portfolio that spans printing, personal computing, software, services and IT infrastructure. More information about HP (NYSE: HPQ) is available at http://www.hp.com/.
About PUR and the Children's Safe Drinking Water Program
PUR™ Water Filtration Systems, a Procter & Gamble ( P&G) brand and a leader in the water filtration category, is committed to providing clean drinking water in the U.S. and improving lives around the world along with P&G global corporate cause, the Children's Safe Drinking Water (CSDW) Program. The CSDW Program utilizes a water purifying technology developed by PUR scientists to help prevent water-related diseases by providing clean drinking water to children in developing countries. This technology is a small, easy-to-use powder sachet that removes impurities from dirty water. With every purchase of a home PUR Water Filtration System PUR donates a week's worth of clean drinking water to a child in the developing world. For more information on PUR, visit www.PURwater.com. To make a donation to Children's Safe Drinking Water or see how the technology works, visit www.csdw.org.
About Procter & Gamble
Three billion times a day, P&G brands touch the lives of people around the world. The company has one of the strongest portfolios of trusted, quality, leadership brands, including PUR®, Pampers®, Tide®, Ariel®, Always®, Whisper®, Pantene®, Mach3®, Bounty®, Dawn®, Gain®, Pringles®, Charmin®, Downy®, Lenor®, Iams®, Crest®, Oral-B®, Actonel®, Duracell®, Olay®, Head & Shoulders®, Wella®, Gillette®, Braun® and Fusion®. The P&G community includes approximately 135,000 employees working in about 80 countries worldwide. Please visit http://www.pg.com for the latest news and in-depth information about P&G and its brands.
About UN Foundation
The UN Foundation, a public charity, was created in 1998 with entrepreneur and philanthropist Ted Turner's historic $1 billion gift to support UN causes and activities. The UN Foundation is an advocate for the UN and a platform for connecting people, ideas, and resources to help the United Nations solve global problems. We build partnerships, grow constituencies, mobilize resources and advocate policy changes to support the UN's work for individual and global progress. The UN Foundation's work - focused on select global problems - is decreasing child mortality, improving disaster relief, protecting diverse cultures and environments, creating a clean energy future, empowering women and girls, and improving U.S.-UN relations.
About Water For People's Playpump Technology
Water for People's Playpump Technology is a nonprofit organization dedicated to helping improve the lives of children and their families by providing access to clean drinking water, enhancing public health, and offering play equipment to millions across Africa. Water for People's Playpump Technology has donated PlayPump water systems to schools and communities in South Africa, Lesotho, Malawi, Mozambique, Swaziland and Zambia. For more information, visit www.playpumps.org.
About UNHCR
The Office of the United Nations High Commissioner for Refugees was established on December 14, 1950 by the United Nations General Assembly. The agency is mandated to lead and co-ordinate international action to protect refugees and resolve refugee problems worldwide. Its primary purpose is to safeguard the rights and well-being of refugees. It strives to ensure that everyone can exercise the right to seek asylum and find safe refuge in another State, with the option to return home voluntarily, integrate locally or to resettle in a third country. It also has a mandate to help stateless people. In more than five decades, the agency has helped tens of millions of people restart their lives. Today, a staff of some 6,600 people in more than 110 countries continues to help about 34 million persons.
About First Ascent
First Ascent is Eddie Bauer's new line of expedition quality mountaineering gear and apparel developed by some of the world's best mountain guides. First Ascent will provide all of the climbing apparel and gear for the SUMMIT ON THE SUMMIT expedition. For more information, visit firstascent.com.
About Expedition Software by Windows 7
Windows 7 was designed to make your PC simple and the things you do every day easier. Simplicity was our mantra. So when we understood from Kenna just how difficult it was for millions around the world to access clean drinking water, we wanted to help by bringing the performance and reliability of Windows 7 to the expedition and help raise awareness for the Cause. Windows 7 is proud to join our partner HP as the official Expedition Software of SUMMIT ON THE SUMMIT.
HP's Thin and Light notebooks and high-performance PC's will run Windows 7 software. Windows 7 with advanced power management technology provides superior computing performance while extending the battery life for portable computers -- crucial during the climb. Power enhancement technologies significantly reduce power usage and CO2 emissions. On a global scale, Windows 7 offers consumers and enterprises dramatic ways to reduce their environmental impact. Learn more We support the climb for clean water and urge you to do the same. Discover Windows 7 here
About Revo
In 1985, Revo began as a small sunglass brand with a big idea: technology used by NASA was just as suited for sunglasses as it was for telescopes and satellites. The idea proved revolutionary, as Revo created the most advanced polarized sunglasses on Earth. Revo continues its rich tradition of innovation by creating the clearest and most advanced polarized sunglasses made with Revo Polarcast™ technology. Revo is also conscious of the world's social and ecological challenges, and strives to act in a responsible and active way. Revo Re-Use™ frames are one way of taking responsibility, utilizing materials from 100 percent recycled pre-consumer polymer resins. Targeted toward the active sport and lifestyle consumer, the 100 percent polarized eyewear collection is available at authorized Revo retail locations nationwide. Revo is held by the Luxottica Group (NYSE: LUX; MTA: LUX), a Milan, Italy-based global leader in premium fashion, luxury and sports eyewear. Additional information is available at www.revo.com.
###