New Products
Collection of new products for the municipal drinking water and wastewater markets.
Nov 7th, 2013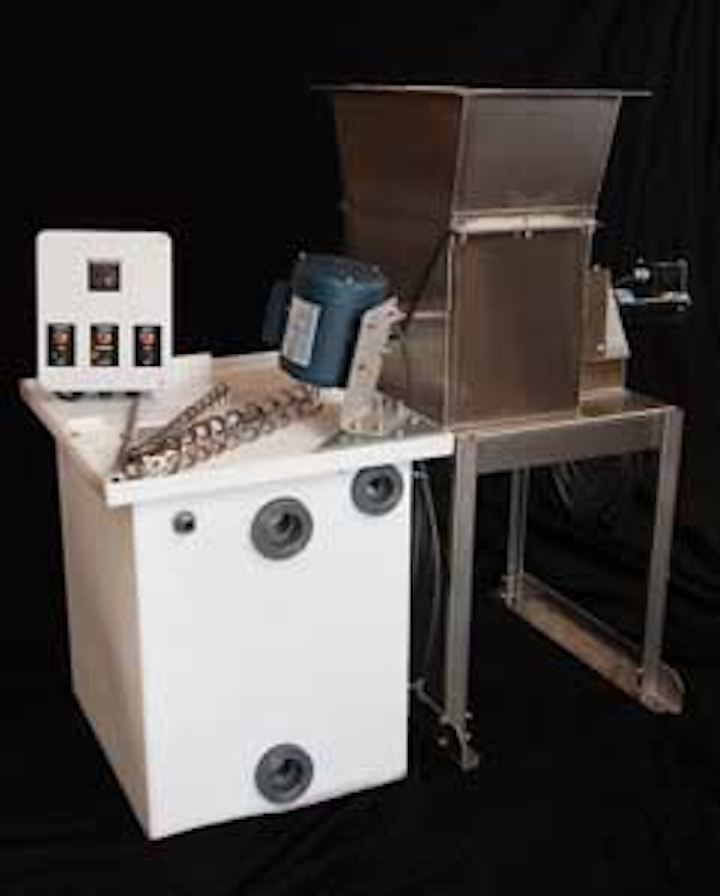 Chemical feeder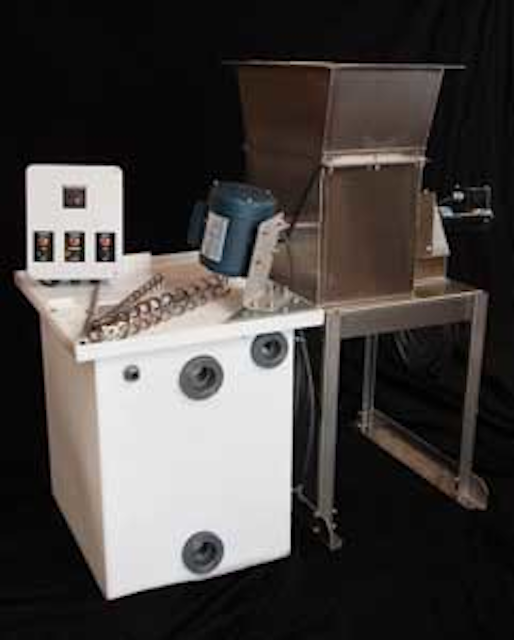 Eagle Microsystems' VF-100 Dry Chemical Feeder features stainless steel construction and direct drive for use in harsh environments. The feeder is available with a large range of feed rates and options including, solution tanks, wetting cones, extension hoppers, stands, and custom controls, just to name a few. The system is fully customizable and comes with a two-year warranty.
Eagle Microsystems Inc.
www.eaglemicrosystems.com
Flocculation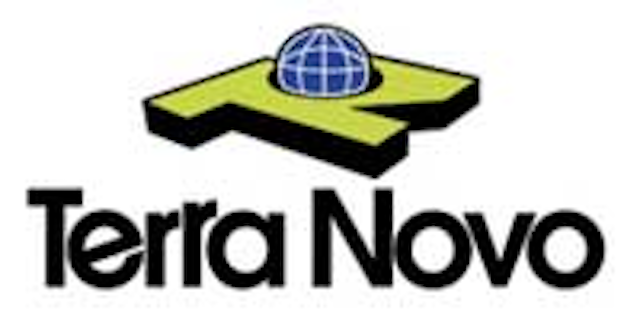 Terra Novo is launching its new Floccin product line that cost-effectively removes water contaminants and sediment from effluent streams, drainage channels and sediment basins. A single four-pound mesh Floccin Bag can typically treat 10,000 gallons of water and decrease Nephelometric Turbidity Units (NTU) from 1,000 to less than 20. Floccin Snakes treat sediment-laden stormwater effluent, preventing polluted water from leaving construction sites and settling ponds. It first coagulates sediment particles via charge stabilization, then flocculation occurs, and finally ion exchange takes place to permanently remove the contaminants by encapsulating them in a newly-formed layer of mica. All individual components of Floccin are NSF 60- and GRAS-approved.
Terra Novo Inc.
www.terranovo.com
Customer communications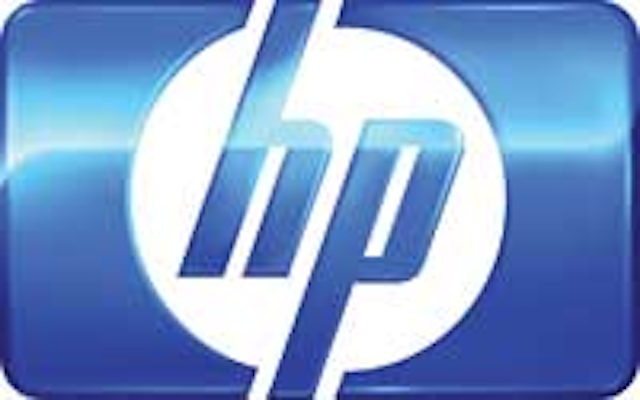 The HP Exstream 8.6 from Hewlett-Packard unifies companies' design environments, allowing the easy creation and delivery of graphically-rich and brand-compliant Hypertext Markup Language (HTML) customer communications for email, the web and mobile app. With HP Exstream 8.6, users not only have the ability to ensure consistency of communications across all delivery channels, including print, email, web, and mobile app, designers now have the ability to control the appearance and behavior of HTML. This includes dynamic charts, videos, hyperlinks, and other rich multimedia elements to help enhance customer loyalty, retention and satisfaction.
Hewlett-Packard Development Company, L.P.
www.hp.com
Automated valves
The Series BEV9 is part of SVF Flow Control's family of Direct-Mount automated valves and is designed for superior performance in general purpose, plant-wide applications. Available in valve sizes 1/2" to 2", the actuated package is designed and built for economic performance and is available with an SVF NEMA 4 Pilot Valve and a NEXUS-LS NEMA 4 Limit Switch. Features of the BEV9 include a 316 Stainless Steel body and ends (FNPT), ball and stem; full port flow path for maximum flow; live-loaded stem seal design; and blowout proof stem that adds safety and reliability. It is pressure rated for 1,000 WOG and is a fully-automated package available with aero2 actuators (Double Acting or Spring Return).
SVF Flow Controls Inc.
www.svf.net
Unidirectional flushing
Innovyze announced the release of Generation V10 of InfoWater UDF - its geocentric solution for unidirectional flushing of drinking water distribution systems. The latest release features a host of new and unique capabilities to help water utilities better manage the systematic flushing of their water distribution systems. UDF can help utilities improve water quality by restoring the disinfectant residual, reducing bacterial regrowth, dislodging biofilms, removing sediments and deposits, controlling corrosion, restoring flows and pressures, eliminating taste and odor problems, and reducing disinfectant demand throughout the system. The program accurately considers the temporal variation in flow velocity magnitude and direction caused by changes in demands, tank levels and operating conditions.
Innovyze
www.innovyze.com
Internal gear pumps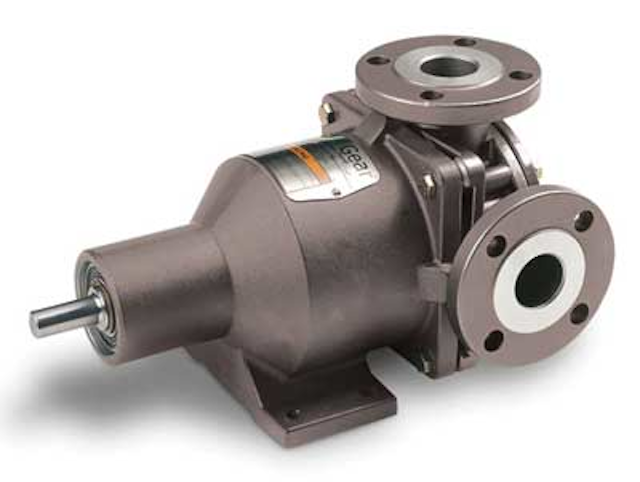 Internal Gear Pumps from EnviroGear® effectively eliminate leaks and mechanical wear, helping to increase personnel and environmental safety. Traditional magnetically-coupled positive displacement pumps are designed with two fluid chambers separated by an adapter plate, which results in product entrapment and poor reliability when moving high-viscosity fluids. The EnviroGear Seal-less Internal Gear Pump uses magnets mounted directly to the rotor, eliminating the need for an adapter plate and allowing for a single fluid chamber. This design results in a much shorter, simpler flow path and allows the pump to easily handle fluids with high viscosities up to 50,000 cSt, while increasing bearing life and cleaning capability.
Envirogear
www.envirogearpump.com
N2O sensor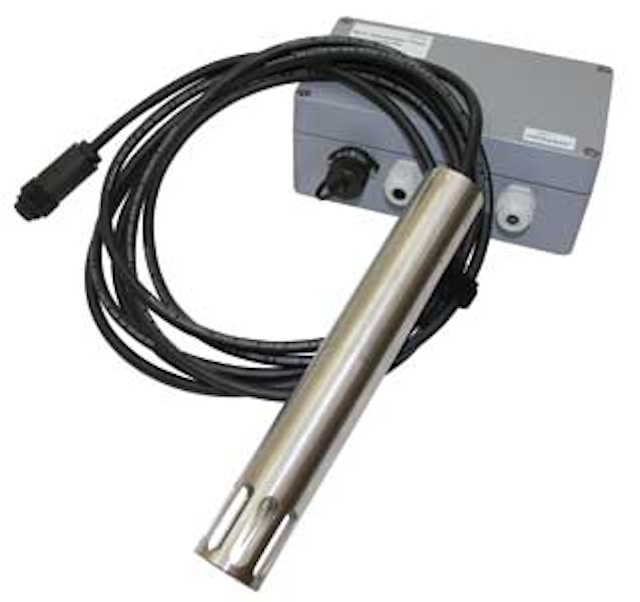 The new nitrous oxide (N2O) sensor from Unisense enables online measurement and process control of harmful greenhouse gas emissions from wastewater treatment plants. Recent studies show that N2O emission may account for up to 80% of total carbon footprint from certain plants and that substantial and cost-effective reductions could be obtained through optimization of nitrification and denitrification process management. Until recently, pricey and vulnerable off-gas measurements limited N2O measurements to scientific research purposes, but the simplicity and durability of this sensor enables plant managers themselves to start monitoring and reducing their nitrous oxide emission.
Unisense
www.unisense.com
Remote monitoring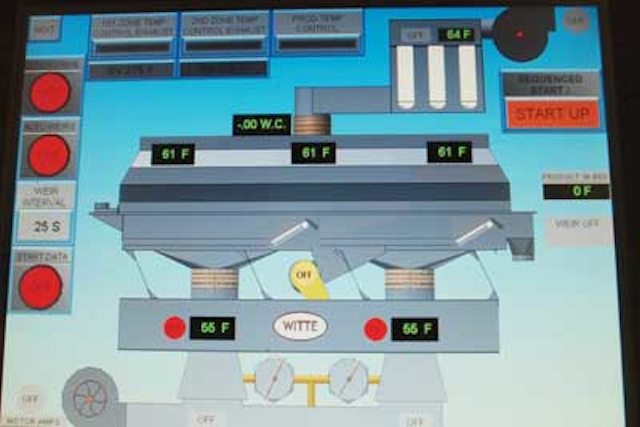 The Witte Co. has unveiled remote monitoring and control on its line of vibrating fluid bed dryers, coolers, dewaterers, pellet classifiers, conveyors and other equipment. Controlled remotely with a dedicated PLC HMI, the remote desktop capability enables process engineers to start and stop batch and continuous operations, adjust their parameters and check process conditions, such as air temperature, airstream velocity and retention time, in real time while away from the processing line. Ideal for water and wastewater and other processors with multiple facilities worldwide and/or those operating in controlled environments, the remote desktop capability is available as part of the company's PLC-based, integrated control system.
The Witte Company Inc.
www.witte.com
Scanning analyzer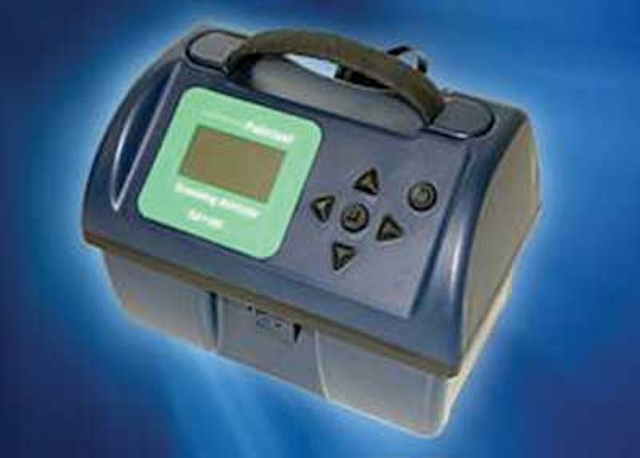 Palintest has received EPA approval for testing methods used by its SA1100 Scanning Analyzer. The SA1100 provides portable testing of drinking water for lead and copper with quick and accurate results that abide by the recently-revised EPA standards for defining lead-free water. The lightweight and waterproof SA1100 is capable of field- or laboratory-based water analysis. Tests are conducted with easy-to-use disposable sensors for accurate results in less than three minutes. Data can be downloaded to PC or tablet devices via USB for convenient logging and tracking. Tests for lead and copper are guided with on-screen prompts on the LCD monitor and can be performed accurately without extensive product training. The instrument is powered by four AA batteries for easy and efficient operation.
Palintest Ltd.
www.palintestusa.com
Drum screen system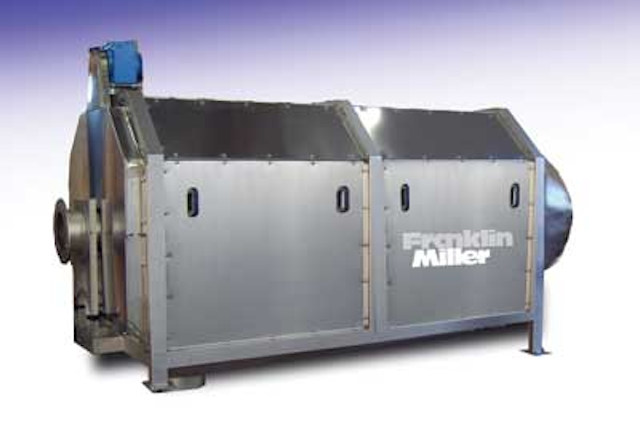 The SCREENMASTER® RT is the latest addition to Franklin Miller's fine screening systems. This unit features an internally-fed, rotating drum screen, providing fine screening for a wide variety of municipal and industrial applications. These include wastewater treatment, membrane filtration, and pulp and paper processing. The SCREENMASTER RT is ruggedly constructed for smooth operation and long life. It is supplied in corrosion-resistant T304 or T316 stainless steel. The unit is provided with a choice of screen openings from 500x500 micron (filter cloth) up to 6 mm perforations. It is provided in a choice of models with drums up to 60" in diameter and up to 156 inches in length.
Franklin Miller Inc.
www.franklinmiller.com
Check valve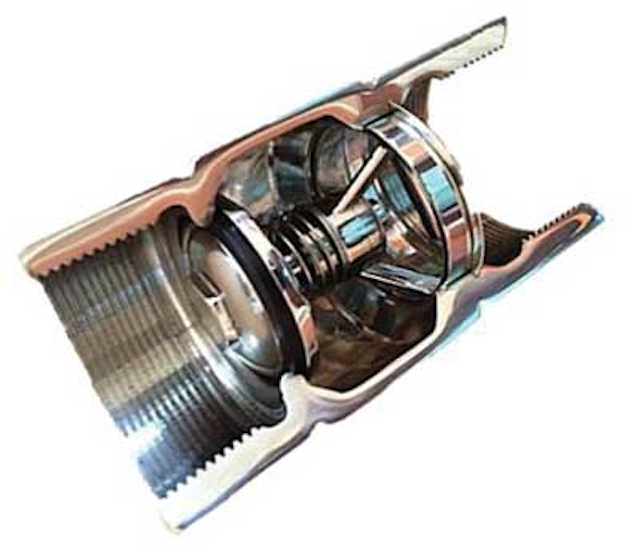 Flomatic Corporation introduces a new 316 Stainless Steel submersible pump check valve for use with variable-frequency-drive (VFD) controlled pumps. The poppet assembly is designed for providing minimum flow loss and years of trouble-free service under variable flow. Flomatic's unique VFD valve turns the popper upside down and moves the popper away from the seat bore after opening under flow. An exclusive precision-guided 316 poppet system adjusts noiselessly from high to low flow rates. A special radius seat gives the valve a self-cleaning "one point swiping action" by the radius-edged, custom-molded rubber seat disc. All internal parts are made from corrosion-resistant materials.
Flomatic Corporation
www.flomatic.com
Temperature range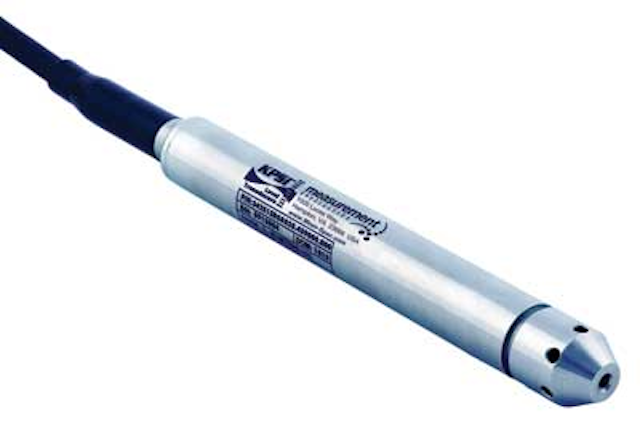 Measurement Specialties has improved the operating temperature range for the KPSI Model 342 submersible level transducer. The 342 transducer can now withstand temperatures up to +85°C for use in hostile fluids, providing a 4-20 mA analog output with digital transducer performance. It is a small bore (3/4" body diameter) submersible hydrostatic level transducer that combines Measurement's sensor competencies with the latest in Application Specific Integrated Circuit (ASIC) technology. The addition of the ASIC has given the Model 342 digital performance in an analog product over the entire operating range. The transducer is available in vented, sealed and absolute formats to 300 psi (700' H2O WC level) full scale output.
Measurement Specialties Inc.
www.meas-spec.com
Water treatment plant

The Trident® HS package water treatment plant provides multi-barrier protection for difficult-to-treat surface water, groundwater, industrial process water, and tertiary wastewater. The Trident® HS system design consists of packaged high-rate settling, adsorption clarification, mixed-media filtration, and optional UV disinfection. These innovations allow the Trident® HS to handle very high raw water turbidity and solids loading and achieve TOC reductions of up to 70% or more. In addition, all of these benefits can be achieved with a nearly 50% reduction in waste production.
WesTech Engineering Inc.
www.westech-inc.com
Concrete tanks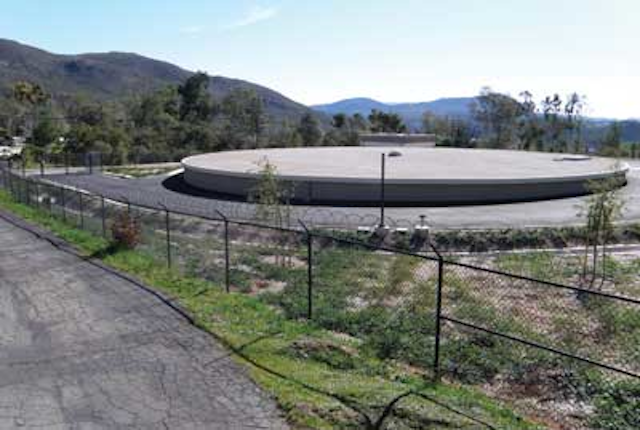 DN Tanks specializes in the design and construction of AWWA D110 pre-stressed concrete tanks used for potable water, wastewater, chilled water, and other liquids. With over 130 years of combined experience and over 2,500 tanks ranging in capacity from 40,000 gallons to 40 million gallons, DN Tanks offers expanded construction capacity, unmatched technical expertise and proficiency in multiple types of proven tank designs to provide customized liquid storage solutions. Our tanks are designed to meet varying project requirements with the ability to withstand seismic activity, extreme climates and severe site conditions. Shown is a 2.5 MG water tank in Alpine, Calif.
DN Tanks
www.dntanks.com
Sewage system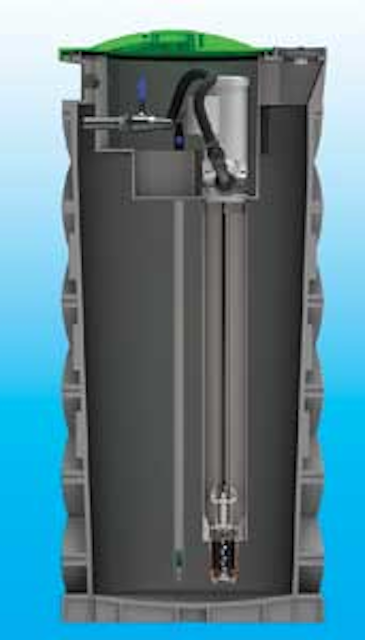 Experience the freedom to build and operate wherever you want. Choose your location, determine your sightline and build on your terms. The InviziQ Pressure Sewer System is a smarter alternative to conventional gravity sewage options. Rather than relying on gravity and a network of costly lift stations to transfer sewage, PSS utilizes reliable grinding and pumping technology to efficiently and responsibly move sewage to treatment facilities - no matter the terrain, slope, environment sensitivity of the area, or complex topography of the region.
Moyno Inc.
www.moyno.com