New Products
Collection of new products for the municipal drinking water and wastewater markets.
Dec 9th, 2013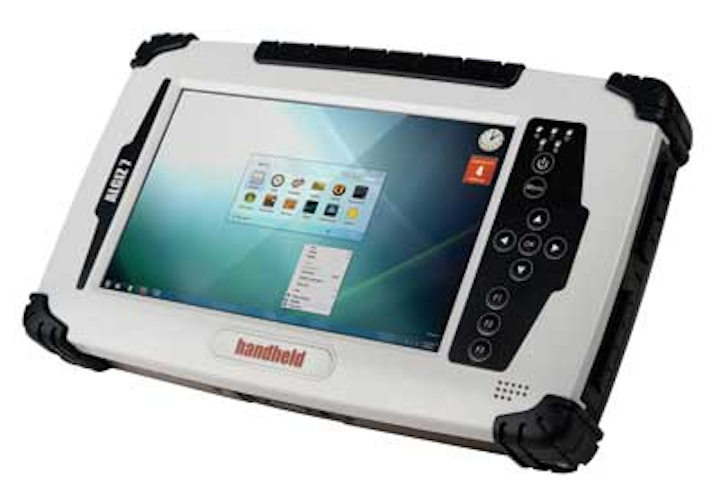 Disinfectant
Jenfitch has received NSF approval to use JC 9450 Liquid Ozone in potable water systems as a disinfectant. JC 9450 Liquid Ozone is a new type of disinfectant that chemically reacts in water to generate ozone (singlet oxygen molecules) in solutions, providing the water treatment industry with a low-cost method of generating ozone. JC 9450 has been tested and found to be an excellent method for controlling biofilm formation and eliminating contaminant breakthrough.
Jenfitch LLC
www.jenfitch.com
Rugged tablet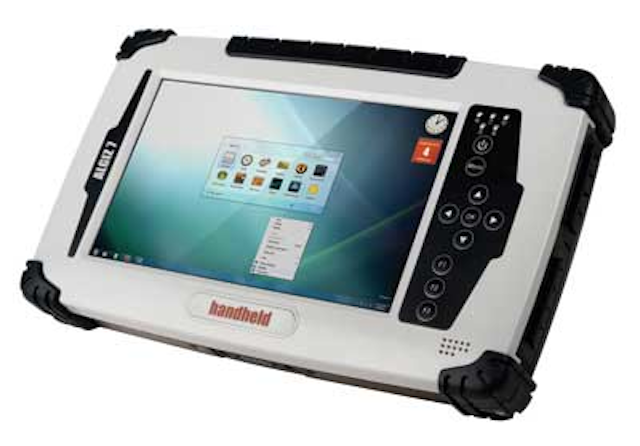 The ultra-rugged Algiz 7 tablet PC from Handheld is small, light and fast, with multiple connectivity options and a wide range of functions, ideal for field workers. The tablet meets stringent MIL-STD-810G military standards for withstanding humidity, vibrations, drops, and extreme temperatures, and with its IP65 rating, it keeps dust and water out as well. The Algiz 7 weighs a mere 2.42 lbs (1.1 kg) and has a 7" widescreen touch display that features the new and unique MaxView technology, providing spectacular brightness in outdoor conditions - even direct sunlight. It runs Microsoft Windows 7 Ultimate operating system, and GPS navigation functionality is fully built in.
Handheld USA Inc.
www.handheld-us.com
Data backup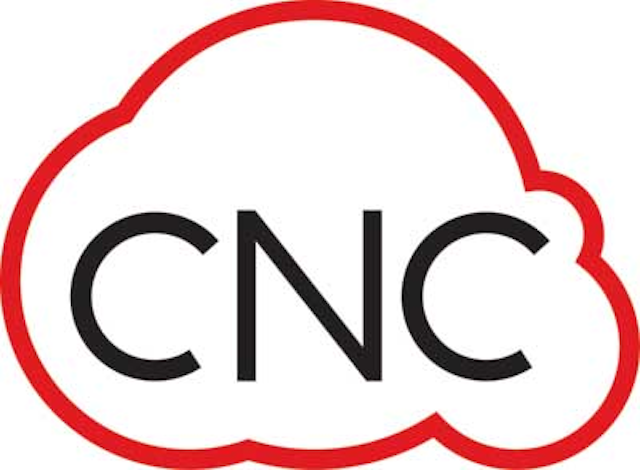 To help avoid unexpected loss of data and minimize downtime, Mitsubishi Electric Automation will now offer its customers remote access to a backup of their CNC machine tool information. The new service includes the creation and maintenance of a comprehensive set of backups of a manufacturer's CNC machine tool data stored in a secure, remote location. Mitsubishi provides a link to the backup information stored on its servers.
Mitsubishi Electric Automation
www.meau.com
Converter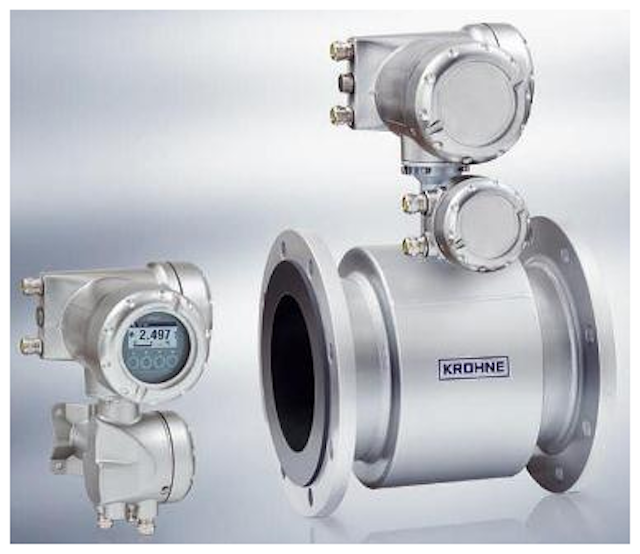 Krohne's long-term reliable converter for basic applications in the water and wastewater industry is designed to fit in any basic water application and has multiple outputs (Active/Passive pulse, RS485, Modbus, 4-20 mA, and HART). It is available in compact and wall-mounted versions, along with display and blind versions, and its housing is highly resistant to moisture and salt.
KROHNE Inc.
us.krohne.com
Lime, sludge mixer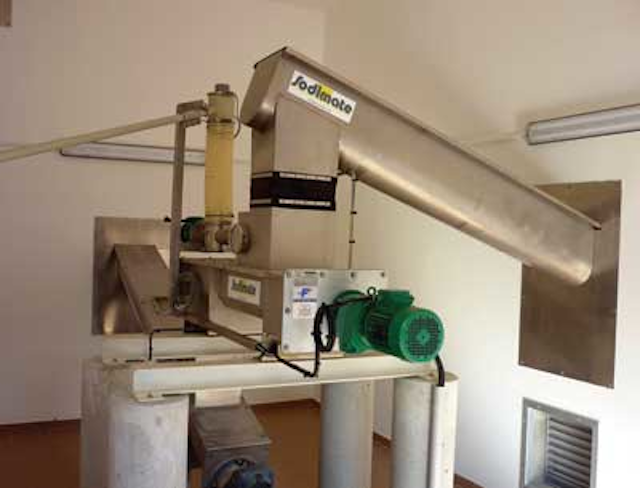 Sodimate's lime and sludge mixer has orientable paddle blades that efficiently mix lime and dewatered sludge. The unit can be combined with sludge conveyors, sludge pumps and lime feed systems for an effective sludge stabilization process (Class B). Its stainless steel construction makes it versatile for many harsh applications.
Sodimate Inc.
www.sodimate-inc.com
Seawater desalination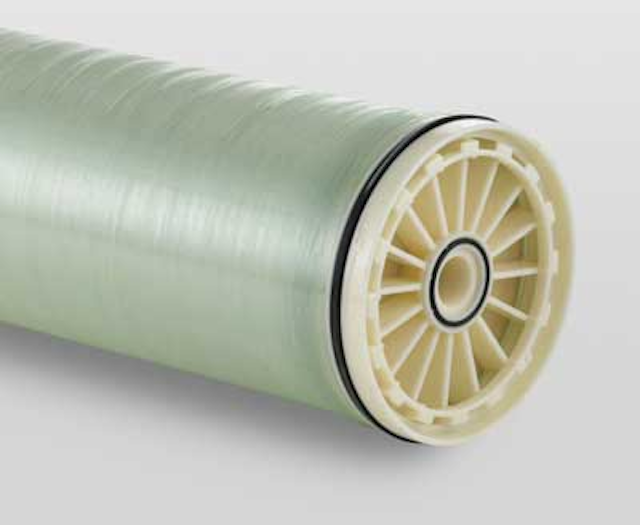 Seawater desalination is one of the most energy- intensive and cost-intensive water treatment processes available. Dow Water & Process Solutions is helping improve that with the new SEAMAXX™ Reverse Osmosis Elements, which help reduce the high amount of energy typically needed to create freshwater from saltwater. The enhanced membrane chemistry of the elements helps minimize pressure and energy consumption and provides reliable, long-term permeate quality for single, double pass and interstaged desalination systems.
The Dow Chemical Company
www.dowwaterandprocess.com
Marking tapes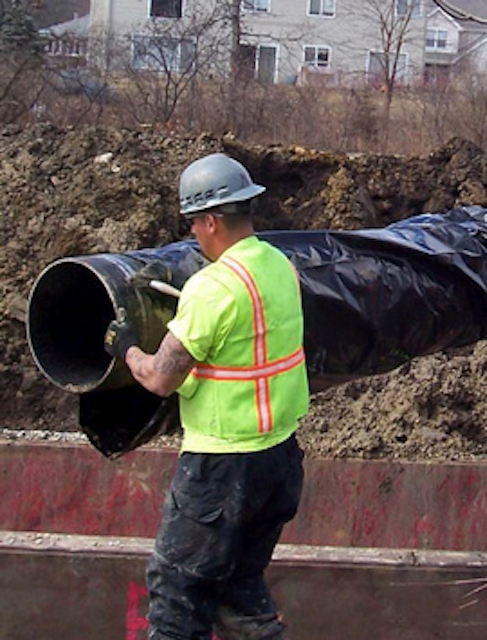 A variety of high-quality underground detectable marking tapes are now carried by AA Thread Seal Tape. This solid aluminum foil core tape is used for protection, location and identification of underground utility installations. It can prevent digging into buried lines of all types, helping utilities avoid damage and the resulting service interruptions, loss of revenue and repair expenses.
AA Thread Seal Tape Inc.
www.aathread.com
Diaphragm pumps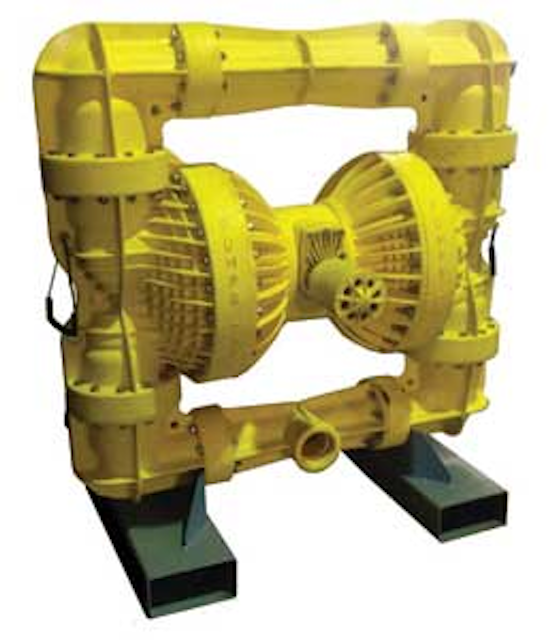 Pumps 2000 America is now offering the latest technology in diaphragm pumps by introducing the 3" HV high-volume ball valve pump. This air-operated, dual-diaphragm pump has a flow rate of 417. Although the outer chamber and ports are 3", this pump uses a 4" patented air motor that contains the best features of the Pumps 2000 line, utilizing new technology for increased efficiency.
Pumps 2000 America
www.pumps2000.com
Smart water modeling
The H2OSURGE V12 from Innovyze is packed with new and improved features that allow utility owner-operators to effectively, efficiently and economically control objectionable transients and preserve the hydraulic integrity of their supply and distribution systems. The new version offers the option of using dynamic friction factors and can model turbines, flow and pressure regulating valves, hybrid (open-closed) surge tanks, hydraulic surge anticipation valves, electrical surge anticipation valves, and multicomponent reservoirs.
Innovyze
www.innovyze.com