New Products
Collection of new products for the municipal drinking water and wastewater markets.
Jul 1st, 2013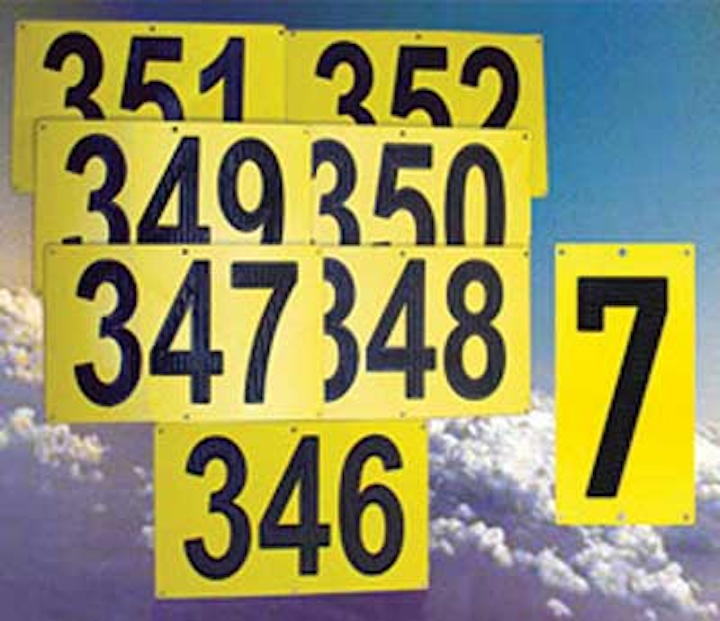 Pole tags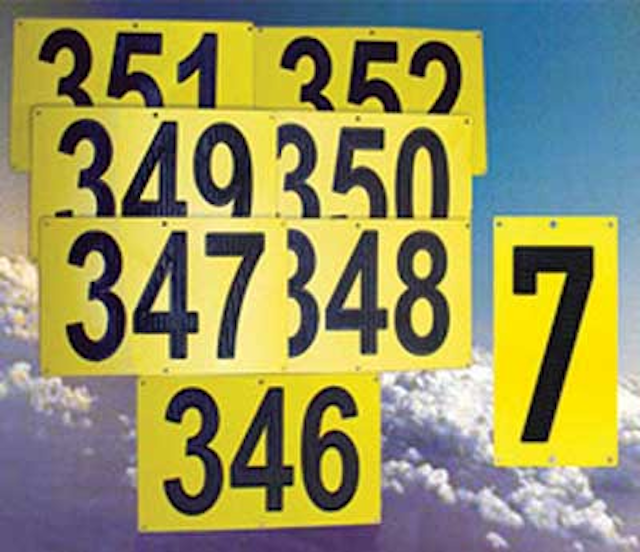 Almetek's transmission plates and aerial observation tags are manufactured from 0.025" to 0.40" thick aluminum. Printed tags have a durable, clear baked enamel top coating with UV inhibitors that seal in image and add years of service to the tags. They are offered in high-performance polyethylene and aluminum and come in five finishes with vertical or horizontal mounting. Large 2", 3", 4," and 6" numbers also improve ground visibility.
Almetek Industries
www.almetek.com
---
Panel meters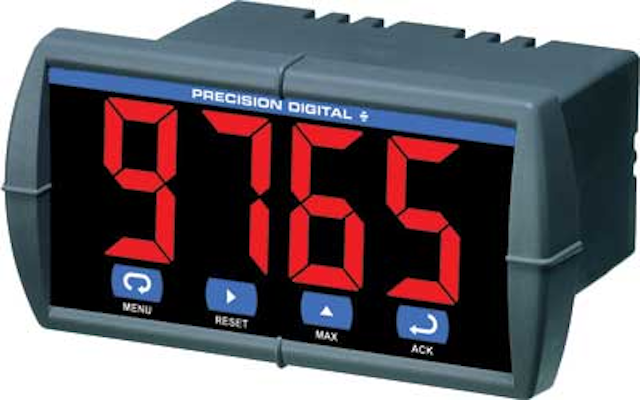 Precision Digital has released the newest version of the Trident Series Digital Panel Meters. The model PD765 is a versatile process meter that now features two relays, a 4-20 mA analog output and a 24 VDC power supply all in one meter. It is housed in a shallow, 3.6" depth, 1/8 DIN enclosure that features a NEMA 4X front panel. Two display heights are available: the 0.56" display and the 1.2" display - the largest in the industry. Each display is adjustable to lighting conditions, including direct sunlight. This allows the meter to be read from distances up to 30 ft.
Precision Digital Corporation
www.predig.com
---
Laboratory instruments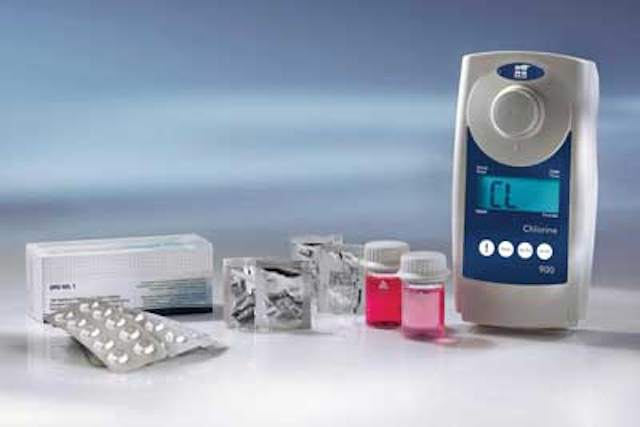 Xylem's YSI brand has launched several new instrument lines for laboratory analysis. Among the new products is the MultiLab IDS 4010 series of instruments and smart sensors that use optical technology for dissolved oxygen measurements to reduce maintenance requirements and lower upkeep costs. YSI is also introducing a new line of colorimeters that allow for field and lab analysis of several parameters, as well as the new pH1200 laboratory pH and temperature instrument that provides an economical solution for accurate measurements in the lab.
Xylem Inc.
www.xylemanalytics.com
---
Closed-vessel UV
Xylem has launched a new closed-vessel, ultraviolet (UV) disinfection solution optimized for large-scale wastewater treatment plants and industrial and water reuse applications. Xylem's Wedeco LBX 850e system is a new energy-efficient addition to the company's LBX Series and has been fully validated according to EPA's UV Disinfection Guidance Manual (USEPA's UVDGM 2006) and the National Water Research Institute (NWRI) guidelines. The system features the company's low-pressure, high-output amalgam Ecoray lamp technology.
Wedeco, a Xylem Inc. brand
www.xyleminc.com
---
Pneumatic piercing tool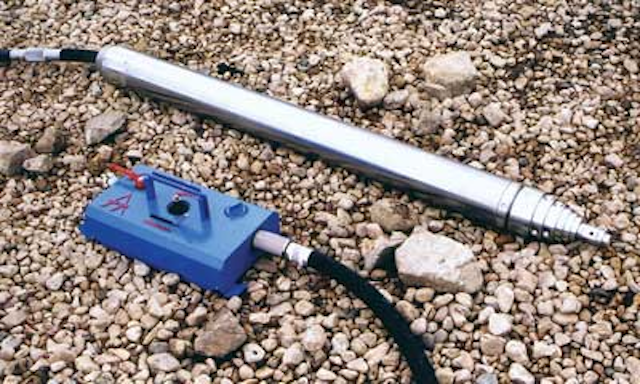 The Grundomat piercing tool from TT Technologies is constructed from durable, hardened alloy steel and reliable machined components for maximum power and precision. The tool serves as a complementing and, in many situations, an economical alternative to larger and more expensive directional drilling equipment. The Grundomat's stepped-cone chisel-head ensures high impact accuracy. It is available in 16 models ranging from 1 3/4" diameter to 7" in diameter, for horizontal boring distances from 50 ft. to 150 ft.
TT Technologies, Inc.
www.tttechnologies.com
---
Tablet PC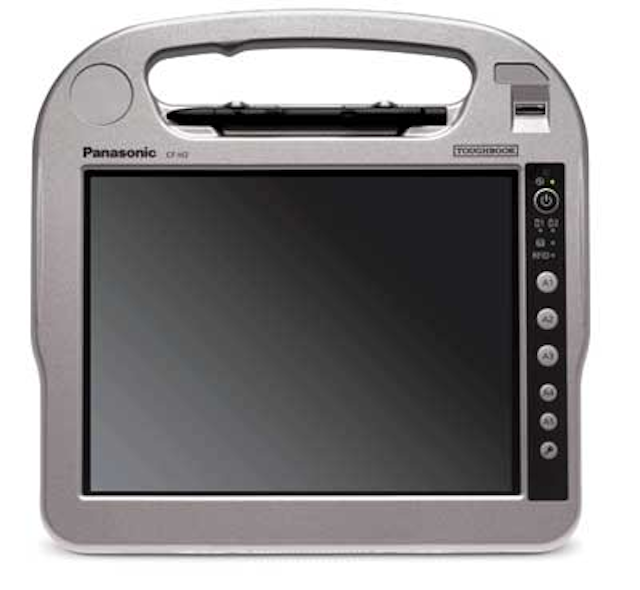 Panasonic has announced upgrades to the Toughbook® H2 rugged handheld tablet PC. The MIL-STD-810G1- and IP651-certified device includes a faster processor, expanded storage and other improvements, while retaining critical features to enhance usability and durability. The new PC delivers an improved return on investment for businesses with mobile workforces and field service workers. The 3.5 lb. tablet PC runs the Microsoft Windows® 7 Professional (32-bit or 64-bit) operating system and includes optional integrated technology such as barcode, fingerprint and insertable or contactless SmartCard/RFID readers. It also offers standard USB 3.0, serial and Ethernet ports.
Panasonic Corporation
www.panasonic.com
---
Modeling software
Bentley Systems has announced its new WaterCAD and WaterGEMS V8i (SELECTseries 4) information modeling software for the analysis and design of water distribution systems. New capabilities help utilities optimize the efficiency of water distribution systems, minimizing operational costs. For example, utilities can now aggregate energy costs across pumping stations and factor in complex tariffs as well as non-model-related energy costs to perform net present-value analyses of their operating scenarios. This enables modelers to determine the most cost-efficient strategy.
Bentley Systems, Inc.
www.bentley.com/watergems
---
Dissolved air flotation system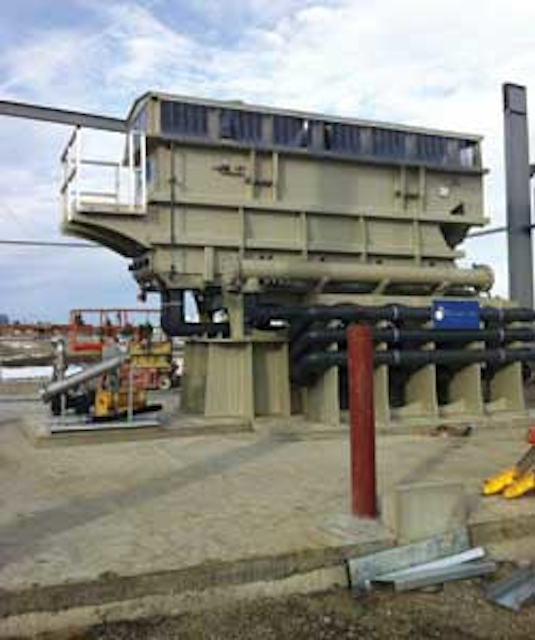 World Water Works, Inc., announced its new www/RESOURCE DAF, an advanced dissolved air flotation (DAF) system that handles flows from 5-8000 gallons per minute (gpm) and is ideal for food processing, desalination pretreatment, textiles, petroleum, and beyond. Heavy duty durable polypropylene construction allows operation over a wide temperature range and pH range of 2-13. Its DAG™ (Dissolved Air Generator) technology allows the removal of even the finest insoluble materials by generating 5-12 micron bubbles.
World Water Works, Inc.
www.worldwaterworks.com
---
Grinder pump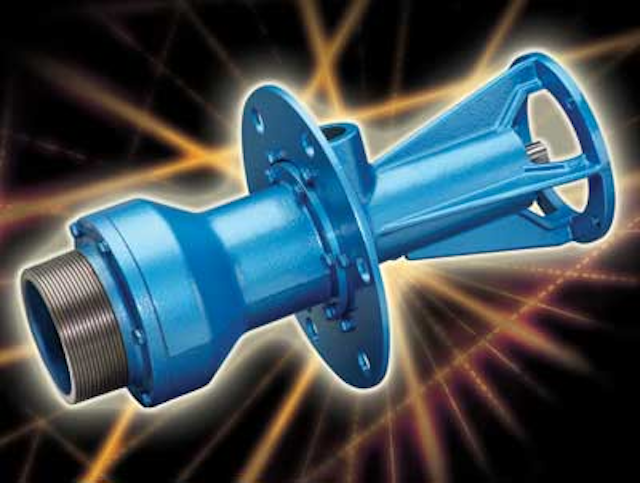 Moyno® 500 Grinder Pumps feature compact, lightweight designs that combine an efficient solids reduction unit with a high performance progressing cavity pump. They are ideal for marine septic systems, environmental cleanup, marine oil spills, industrial wastes, and raw sewage transfers. Moyno 500 Grinder Pumps include a molded, elastomeric wobble stator that increases the compression fit with the rotor for superior volumetric efficiency.
Moyno, Inc.
www.moyno.com
---
Pneumatic power drive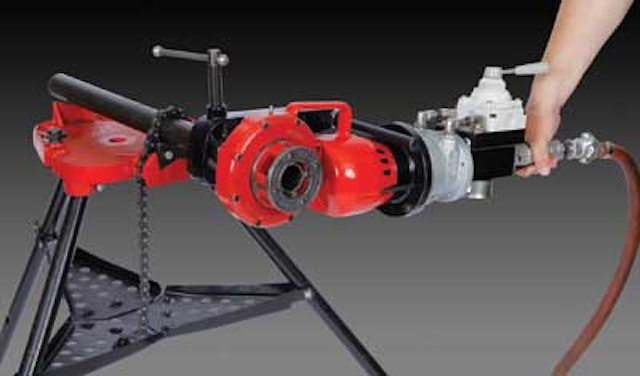 Reed Manufacturing's 700APD Power Drive is a portable, pneumatic, heavy-duty power drive which provides power for threading pipe and conduit up to 2" (50 mm) diameter. Since it is pneumatic, it can be used in environments where electric shock or sparks from an electric tool are hazardous. The included Safety Arm absorbs the forces generated during threading and frees up the operator to oil the dies during threading.
Reed Manufacturing Company
www.reedmfgco.com
---
Side-entry mixers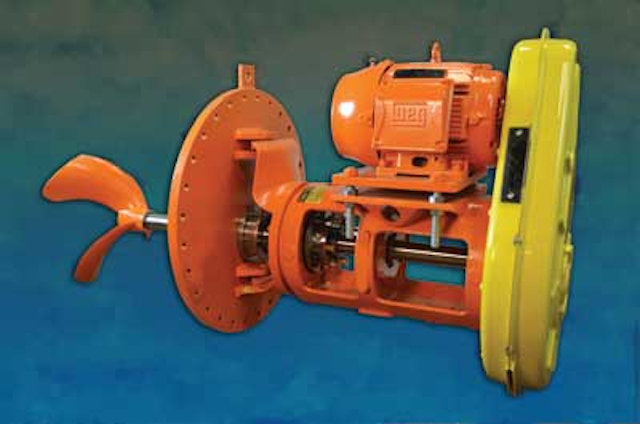 Philadelphia Mixing Solutions announces its Cutlass™ side-entry mixers that include the BSE-R fixed-angle and BSE-R swivel models. The mixers feature an easy-to-remove cartridge-style mechanical seal, allowing more room to access and maintain bearings and seals.
Philadelphia Mixing Solutions, Ltd.
www.philamixers.com