Product Showcase
Collection of new products of special interest to the municipal water and wastewater markets.
Aug 2nd, 2013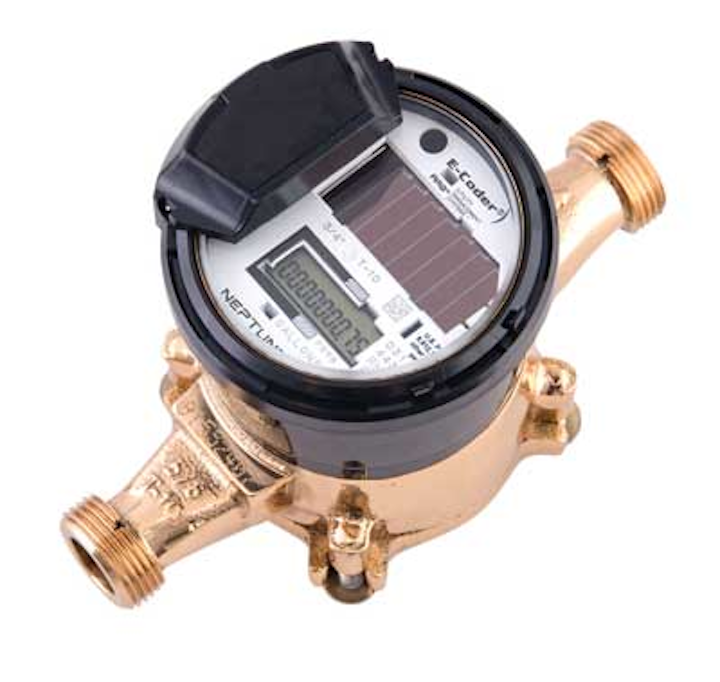 Encoder register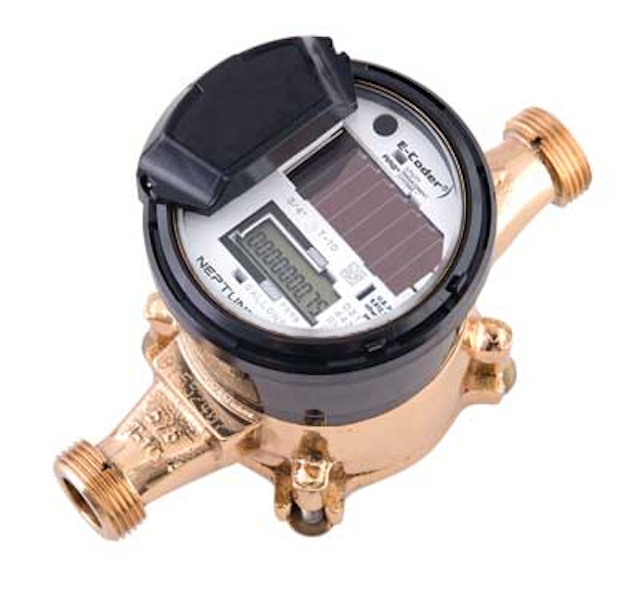 The E-Coder®, Neptune's solid-state absolute encoder register, digitally encodes the rotation of the measuring chamber, providing "absolute" registration without an internal battery. In addition to the meter reading, the E-Coder provides a visual readout on rate of flow every six seconds. When connected to R900® or R450™ RF MIUs, the E-Coder automatically provides a high resolution and an 8-digit remote meter reading, as well as leak detection, tamper detection and reverse-flow detection.
Neptune Technology Group Inc.
www.neptunetg.com
---
Flow switch, monitor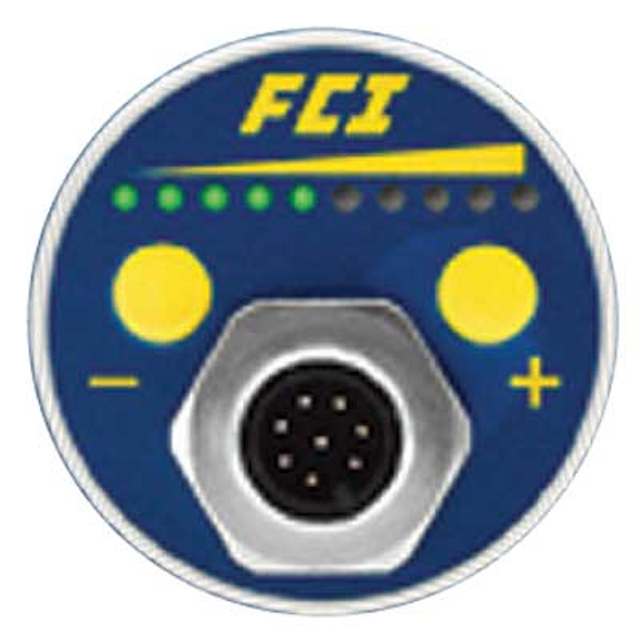 The Model FS10A Analyzer Flow Switch/Monitor from Fluid Components International is suitable for applications in liquid or gas analyzer sampling systems. It is small and lightweight and features a choice of electronic outputs, including open collector, relay and 4-20 mA outputs. Water and wastewater end-users and system integrators will find that the monitor provides a superior overall solution for sampling system and analyzer flow assurance. With its advanced electronics and ultra-reliable thermal dispersion flow sensing technology, it will ensure quality process analysis without interruption. It is extremely sensitive to low flow rate detection, there are no moving parts to foul or clog, and there are no cavities, orifices or dead-legs to trap or contaminate samples.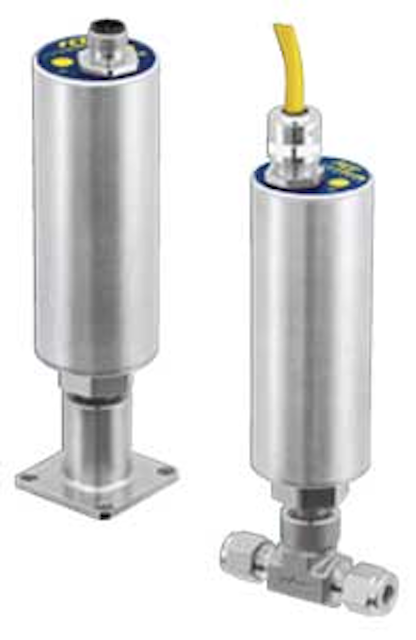 Fluid Components International LLC
www.fluidcomponents.com
---
Silo, hopper unloader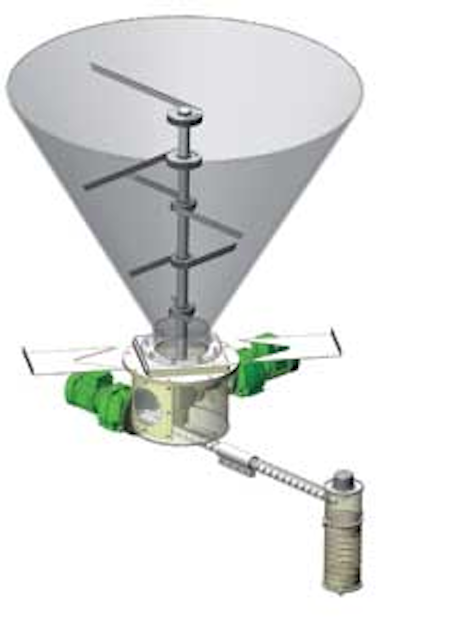 The unloader from Sodimate features a vertical spindle fitted with flexible blades to ensure the mechanical discharge of dry chemicals from silos, bins and hoppers. The discharger rotates within the container bottom to prevent non-flowing materials from jamming, bridging or compacting as is often seen with vibration and fluidization systems. The unique design of the system allows the complete discharge of difficult, dry chemicals such as polymers, lime and other reagents used in the water and wastewater treatment process.
Sodimate Inc.
www.sodimate-inc.com
---
pH meter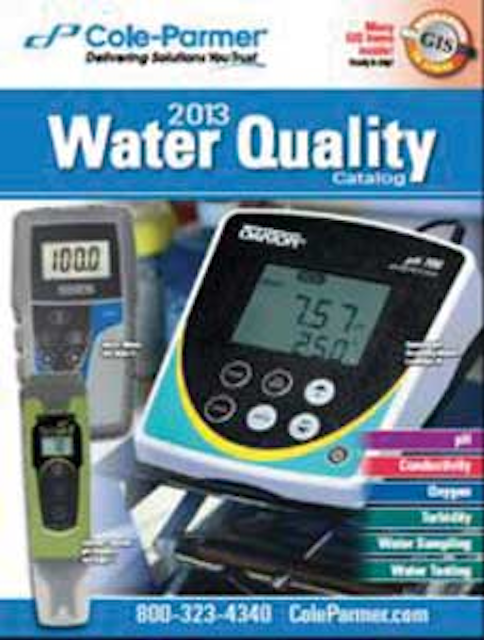 On-the-go consultants and others working in the field now have a mobile option for measuring pH wherever they sample. The pH Module with pH electrode for iPhone, iPad and iPod from Cole-Parmer converts any of these devices into an easy-to-use pH meter. Users simply plug the pH-1 module into their mobile device to measure and record values, date and time, and GPS location. They can take pH and ORP measurements, utilizing any electrode with a BNC connector. The display shows pH measurement, mV reading, ambient temperature, and ATC temperature, and it provides automatic and manual temperature compensation shown in degrees of Celsius or Fahrenheit.
Cole-Parmer
www.coleparmer.com
---
Ultrafiltration modules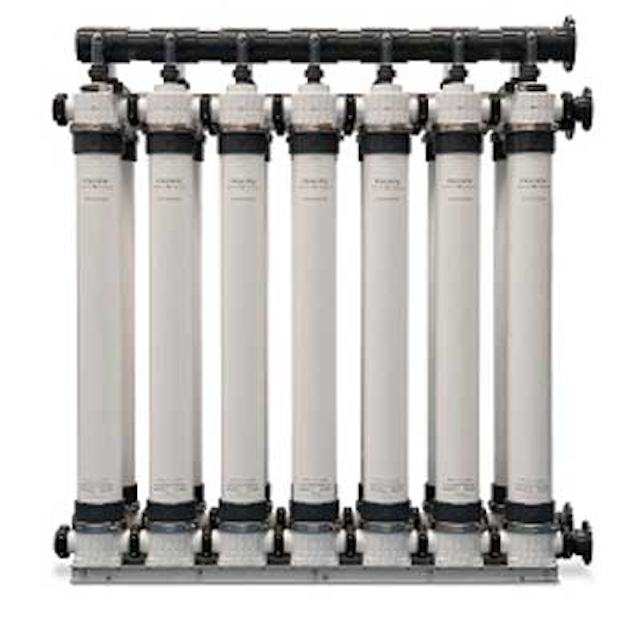 The Dow Chemical Company launched its latest ultrafiltration (UF) innovation with a new efficient module design intended to provide high-quality water while reducing overall system costs. New Dow IntegraFlo™ UF modules have an enhanced design that is expected to deliver up to 85% more flow compared to conventional UF modules, and it requires less piping and skid infrastructure to reduce UF system capital expenditure by up to 25%. Available in two sizes, IntegraFlo modules offer design flexibility to suit a wide range of applications, including industrial, municipal, seawater desalination pretreatment, and wastewater reuse.
The Dow Chemical Company
www.dow.com
---
Valve key sockets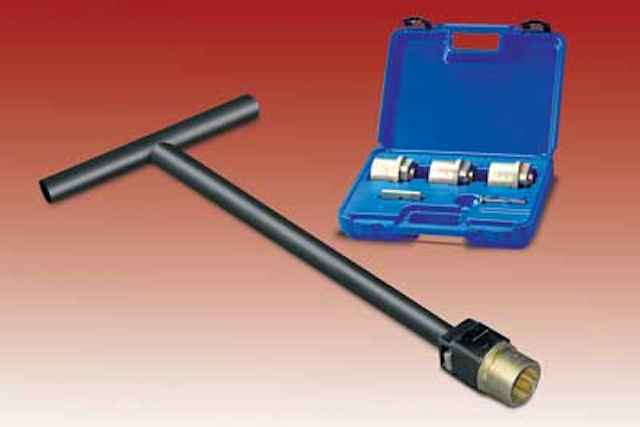 Lowell's valve key sockets help open valves that have badly-worn or corroded nuts. The sockets come in a durable, compact case containing three different sizes that can handle anything from standard 2" square nuts down to 1 13/16" Boston gate nuts. The kit also includes an attachment plate and a 3" screw for easily mounting the socket on any standard key. Identify which of the three sockets is closest in size to the nut you want to loosen, and insert the kit's attachment plate into the open slot in the valve key. Next, insert the socket into the key's 2" open end, rotating it until it fits. Then pass the 3" screw through the socket until it engages the attachment plate, and tighten it with a screwdriver.
Lowell Corporation
www.lowellcorp.com