New Products
Collection of new products for the municipal drinking water and wastewater markets.
Aug 2nd, 2013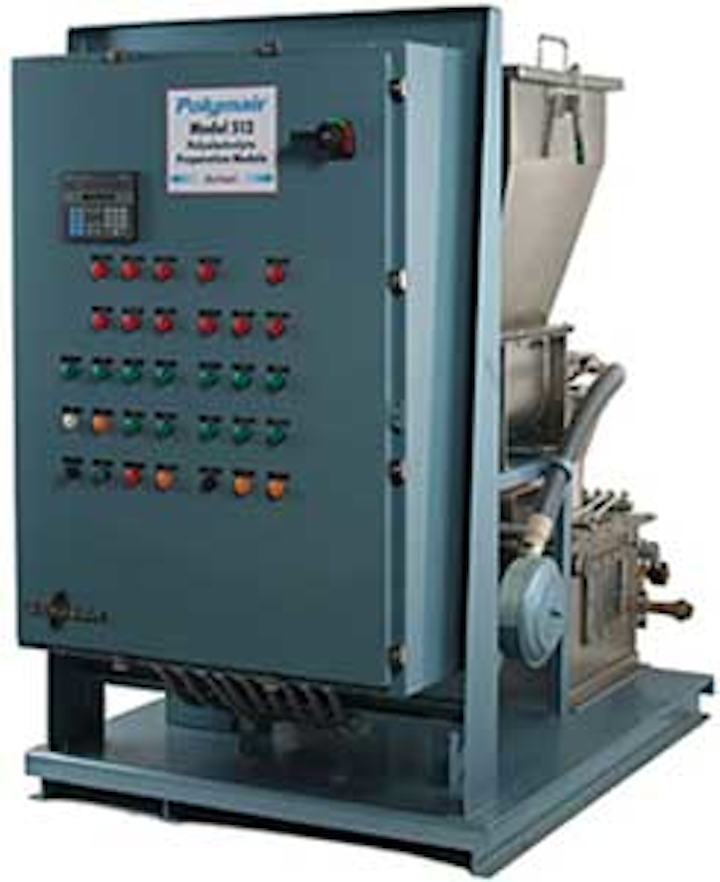 Polymer module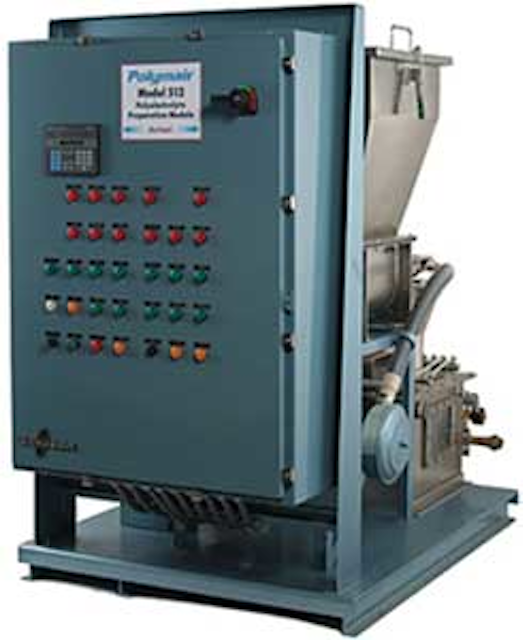 Acrison's advanced Polymair Model 512 Polymer Preparation Module produces a homogeneous solution from dry or liquid polymers at moderate capacities. Dry polymers are accurately metered into a highly effective water/air cyclone wetting chamber where they are completely and thoroughly wetted. Optionally, a metering pump is used to meter liquid polymers into Acrison's Dispersion Injector where they are efficiently blended with water prior to entering the mixing tank. Features include ultrasonic level transmitters, DC and AC variable speed motor controllers, various mixing/aging tanks, and quick-disconnect construction for easy and complete cleanout.
Acrison Inc.
www.acrison.com
---
Flow indicator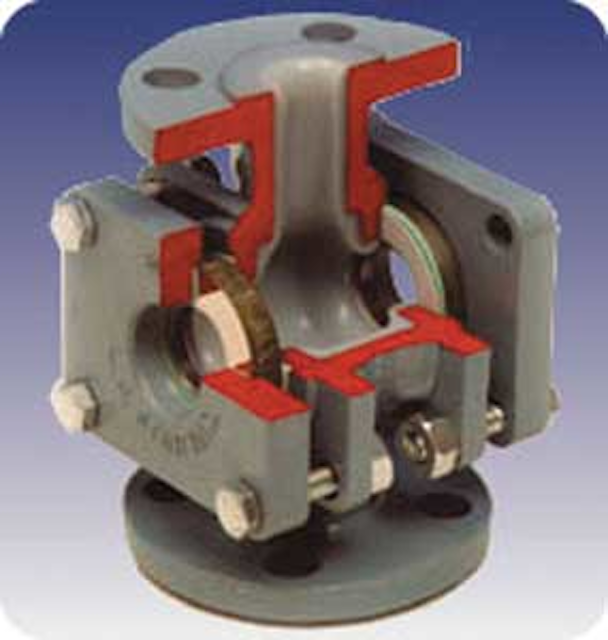 L.J. Star has expanded its line of flow indicators to include a product that is specially coated to handle a wide variety of common corrosive chemicals. These new flanged units provide clear viewing even at high pressures and at temperatures up to 500°F. Seven sizes are available ranging from 1" to 8". Users can select either 150 psi or 300 psi versions or models that incorporate drip tube or flutter flow indicators.
L.J. Star Inc.
www.ljstar.com
---
Prepaid solution
Harris Utilities recently released inCharge, the prepaid metering solution that gives consumers absolute control over their utility services by allowing them to purchase these services on-demand. Featuring tools that allow consumers to pay on their own terms and help them understand how to conserve resources, inCharge can be installed in any utility environment regardless of size or commodities distributed. The technology operates seamlessly with any vendor's AMI, MDM and CIS, and it limits exposure to difficult customer service interactions, connection/disconnection expenses and collection activities associated with bad debt.
Harris Utilities
www.harrisutilities.com
---
Cloud remote monitoring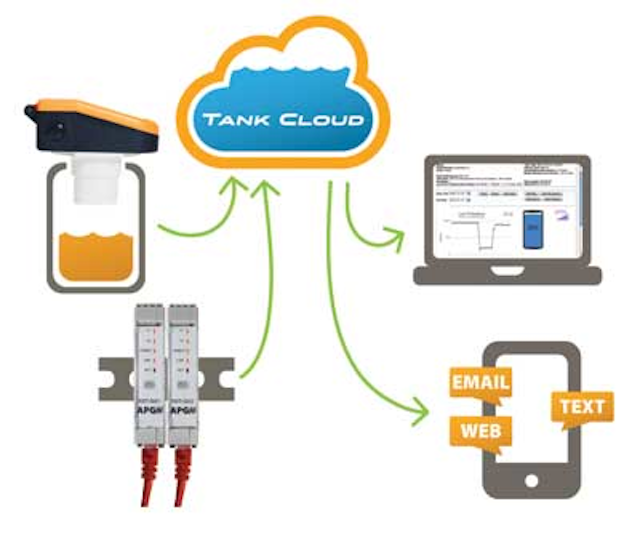 Automation Products Group (APG) introduces Tank Cloud Remote Monitoring, a cost-effective, remote tank-level monitoring system that enables users to monitor facilities and processes from anywhere with an Internet connection (24/7). Using APG's proprietary remote level sensors and modules, or any sensor with a 4-20 mA output, Tank Cloud users can remotely monitor level, pressure, temperature, flow, pH, and other process variables through an easy-to-use online interface.
Automation Products Group Inc.
www.apgsensors.com
---
Chlorine sensors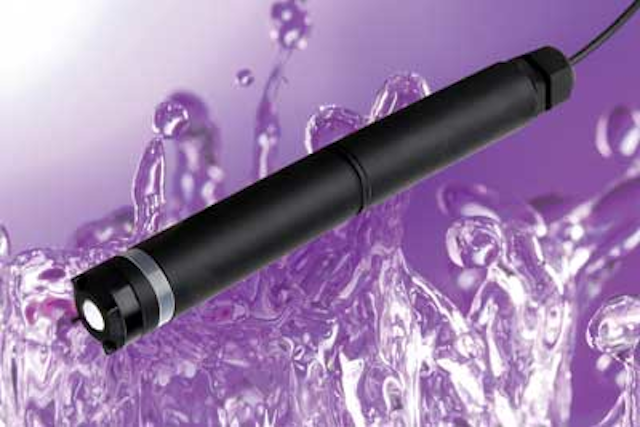 Sensorex's FCL500 series free chlorine sensors use advanced amperometric measurement technology to provide highly accurate monitoring of free chlorine in process applications. With three models covering the 0-2 ppm, 0-5 ppm and 0-10 ppm ranges, FCL500 sensors can be used in new installations or as a field replacement for existing sensors in drinking water disinfection and distribution applications, food and beverage production, cooling water, and other industrial water treatment systems. For real-time free chlorine monitoring, the FCL500 series sensors interface with PLC, SCADA and other process control systems via the 4-20 mA output.
Sensorex
www.sensorex.com
---
Touch-screen monitor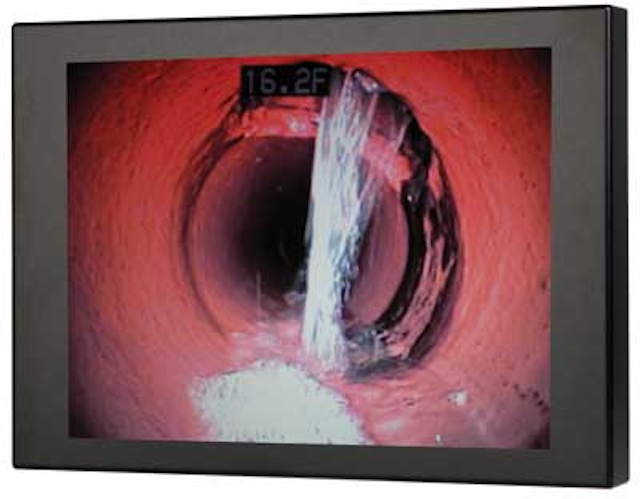 The newest member of the rugged TRU-Tuff Series monitors, the SRMTR-10.4V Sunlight Readable touch screen from TRU-Vu Monitors features a 1,000 nits brightness screen. The SRMTR-10.4 offers a 5-wire resistive touch screen, VGA input and 800x600 resolution in a rugged, powder-coated steel enclosure. It also features exclusive TRU-Tuff treatment for maximum shock and vibration resistance. It can be powered by 12 VDC or 90-240 VAC and is backed by a full 3-year warranty.
TRU-Vu Monitors Inc.
www.tru-vumonitors.com
---
Ethernet communication port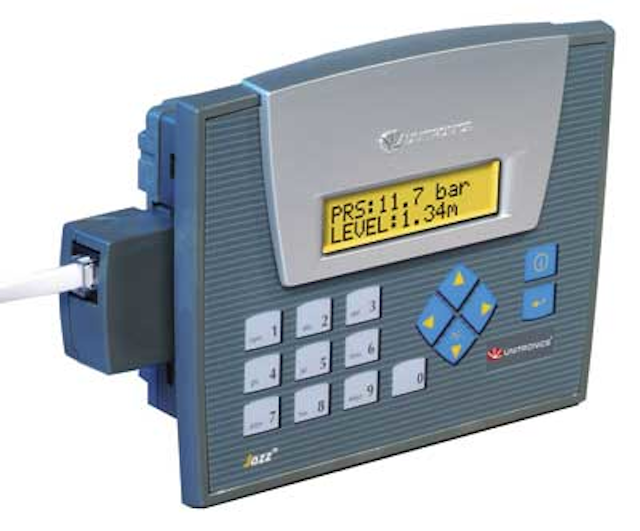 Unitronics has released its Jazz® 2 Series controller MJ20-ET1 Ethernet communication port. The Jazz 2 units are perfect for replacing 'smart relays' for applications such as simple autoclaves, rotating tables, home automation, and other small-to-medium systems where every penny counts. Its PLC + HMI advantage gives users the opportunity to operate on a budget, with minimal programming time and wiring. Jazz and Jazz 2 units also feature a 16-key keypad and a full-function HMI with a two-line LCD text display that shows up to 60 user-designed screens. The multilingual display supports over 15 languages and 20 graphical symbols.
Unitronics Ltd
www.unitronics.com