New Products
Collection of new products for the municipal drinking water and wastewater markets.
Jan 10th, 2014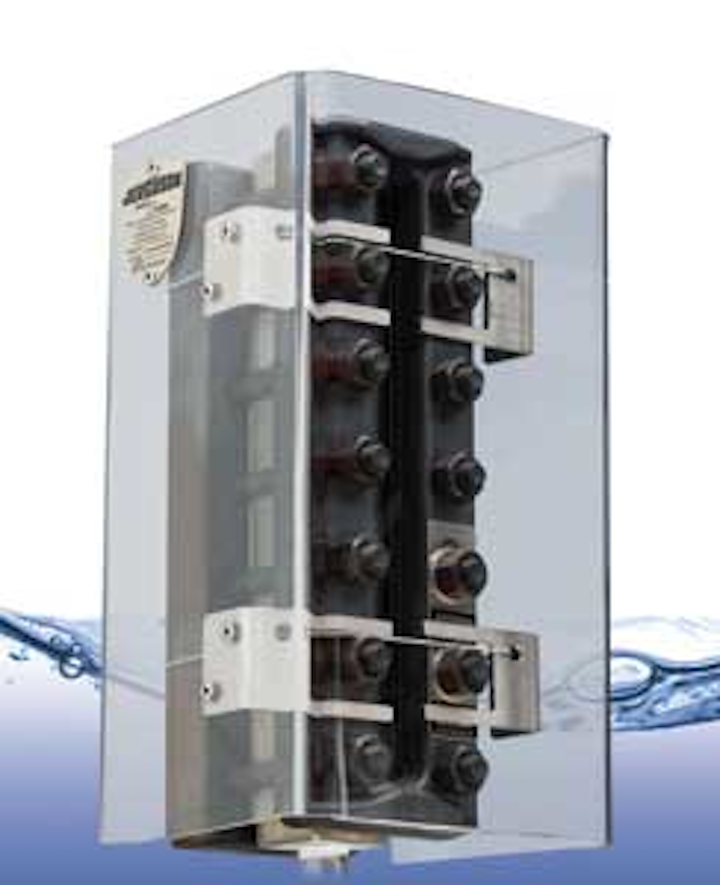 Protective shield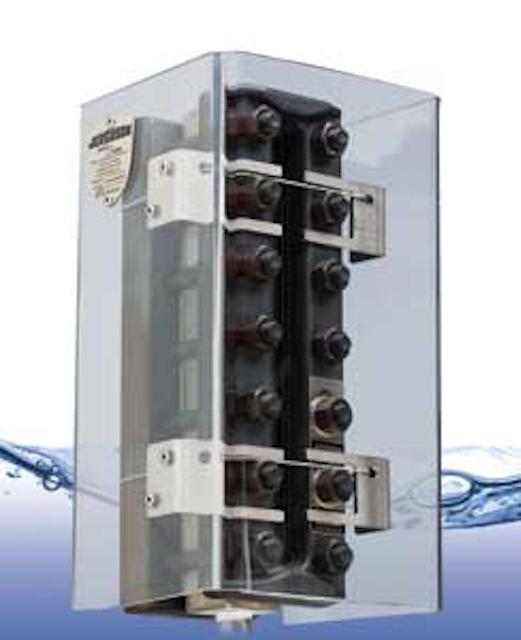 A new protective shield for use on armored glass liquid level gages has been announced by Clark-Reliance Corporation. Safe View™ Shields protect nearby operators from high-pressure leaks - a rare but potentially dangerous situation. The shields are easily retrofitted to Jerguson® brand level gages made by Clark-Reliance, or just as easily installed on similar gages made by other companies. Made of tough Lexan® polycarbonate, Safe View Shields are available in lengths to fit all of the most popular flat glass gage styles.
The Clark-Reliance Corporation
www.clark-reliance.com Circle No. 219 on Reader Service Card
Rugged tablet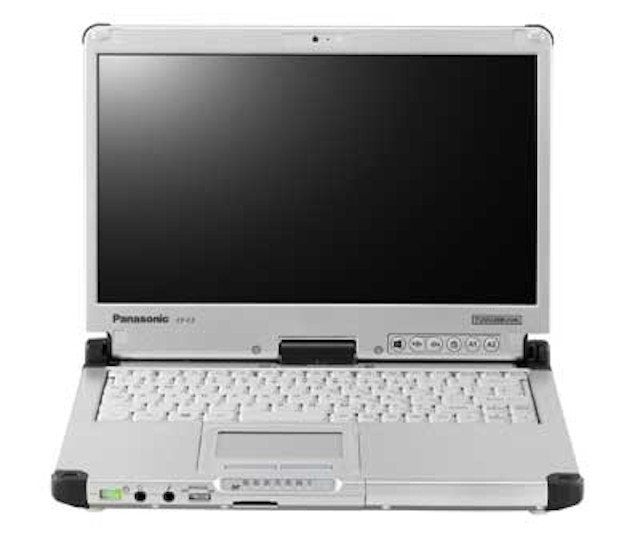 Panasonic announced upgrades to the Toughbook® CF-C2 semi-rugged convertible tablet PC. Offering 4G LTE multi-carrier embedded wireless broadband connectivity, approximately 14 hours of battery life and industry-leading durability, the Toughbook CF-C2 is built to enable reliable connections between data and decision makers, wherever, whenever and however they need it. Powered by a 4th generation Intel® Core™ i5 processor and optimized for the new Windows 8.1 Pro operating system, it delivers improved performance that makes it ideal for highly mobile professionals.
Panasonic Corporation of North America
www.panasonic.com
Sulfide ion measurement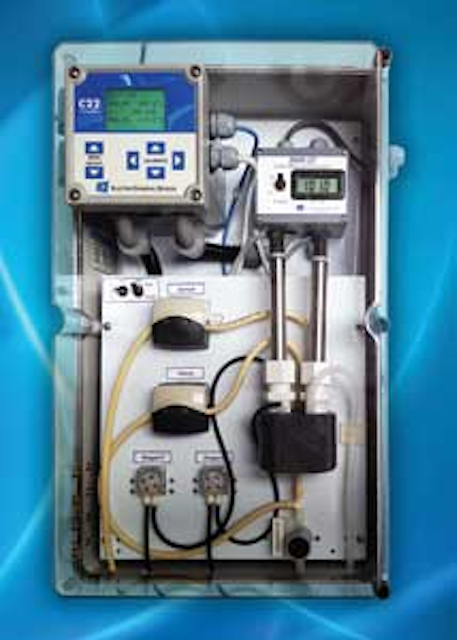 The new SMS-22 Sulfide Ion Measurement System from Electro-Chemical Devices can be quickly installed with no special tools, features user-selectable automated sequential sampling of sulfide ions in water and lowers plant technician and supply maintenance costs. In addition to odors, excessive concentrations of hydrogen sulfide in wastewater can lead to corrosion and structural damage to municipal infrastructure.
Electro-Chemical Devices
www.ecdi.com
Corrugator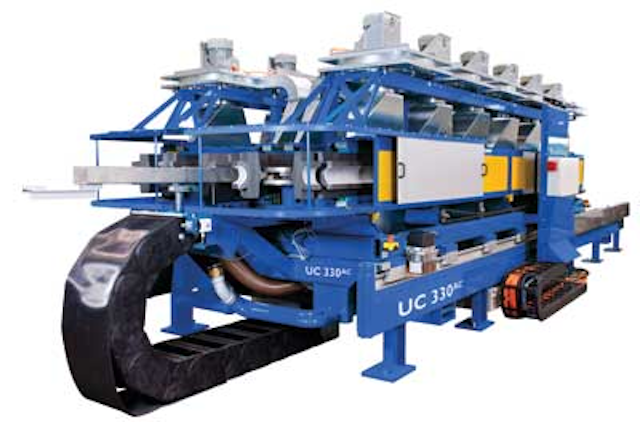 The new UC 330 Corrugator with its newly-developed air cooling system will be used primarily in the U.S. drainage pipe market. During pipe production, the moulds can be kept at a constant temperature between 20°C and 80°C in a continuous cooling process. Variations from outside such as operating and ambient temperature do not influence the continuous process. Outputs up to 1,100 kg/h (PP/PE) or 1,300 kg/h (PVC) can be achieved parallel with highest product quality; the maximum production speed is about 40 m/min.
UNICOR
www.unicor.com
UV disinfection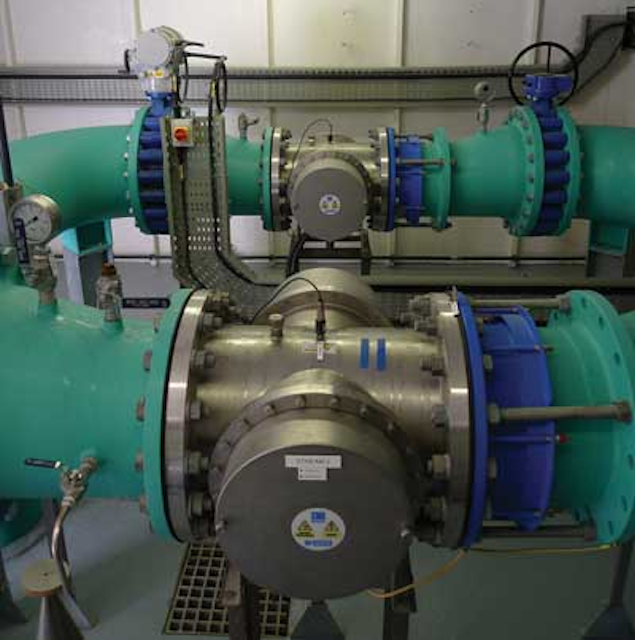 Engineered Treatment Systems UV disinfection system offers better safety with no open water surfaces and reduced UV exposure; quicker and cheaper installation either horizontally or vertically to save space; and improved maintenance with a wiping mechanism external to the water, wiper rings that can be replaced without removing the wiping carriage from chamber, and an individual lamp and sleeve replacement.
Engineered Treatment Systems
www.etsmunicipal.com
Diaphragms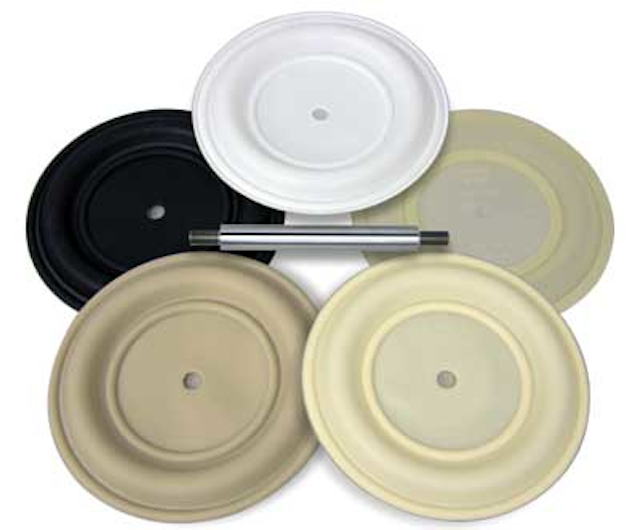 Wilden® announced its complete line of EZ-Install TPE Diaphragms designed so the operator in the field does not need to invert the diaphragm during the installation process. This improvement will reduce the installation time, lower maintenance costs and improve uptime. The diaphragms are available in Santoprene®, Hytrel®, polyurethane, and Geolast® options. Geolast is an injection-molded material ideal for applications requiring enhanced oil resistance equivalent to that of nitrile (Buna-N) at a lower cost. EZ-Install diaphragms are available for use in Wilden's 38 mm (1 1/2"), 51 mm (2"), 76 mm (3"), and 102 mm (4") Original™ and Advanced™ Series AODD pumps. All EZ-install diaphragm options maintain compatibility with existing hardware.
Wilden Pump and Engineering
www.wildenpump.com
Water level meter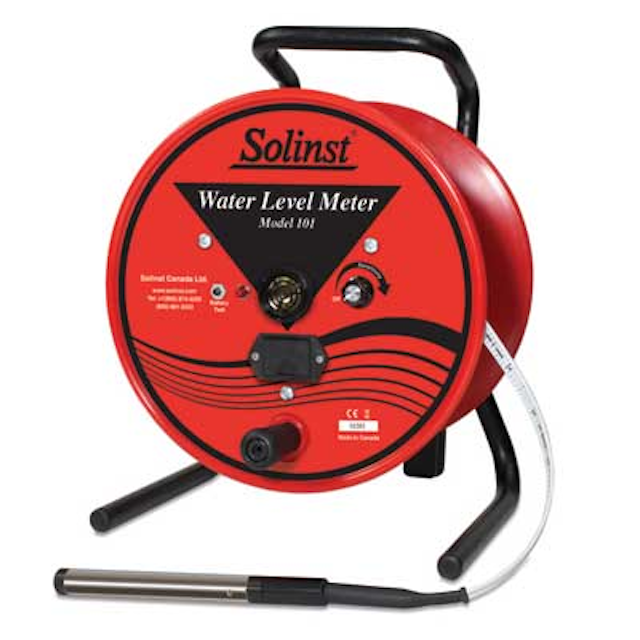 The Model 101 P7 Water Level Meter features durable PVDF flat tape with laser markings every 1/100 ft., or each mm, certified traceable to national standards. The tape has increased tensile strength, abrasion resistance and electrical efficiency. The P7 Probe is submersible to 1,000 ft. (300 m). The standard Model 101 P2 Water Level Meter with heat-embossed tape is also available.
Solinst Canada Ltd.
www.solinst.com
Pleated bag filters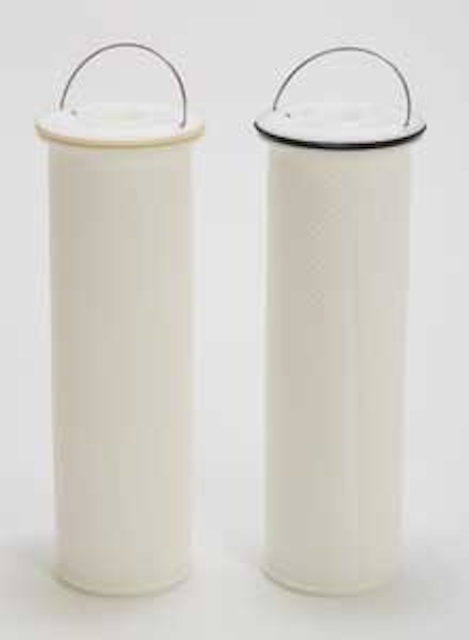 Filtration Technology Corporation announced the expansion of its absolute rated high capacity and standard cartridge product line to include the new Nominal Pleated Bag Series. This bag will fit into existing size-2 bag housings and will not require modification to existing equipment. With 28 times the dirt holding capacity of a standard size-2 bag, this pleated bag will reduce acquisition and disposal costs and provide reduced change outs and labor costs.
Filtration Technology Corporation
www.ftc-houston.com Circle No. 226 on Reader Service Card
Dechlorinator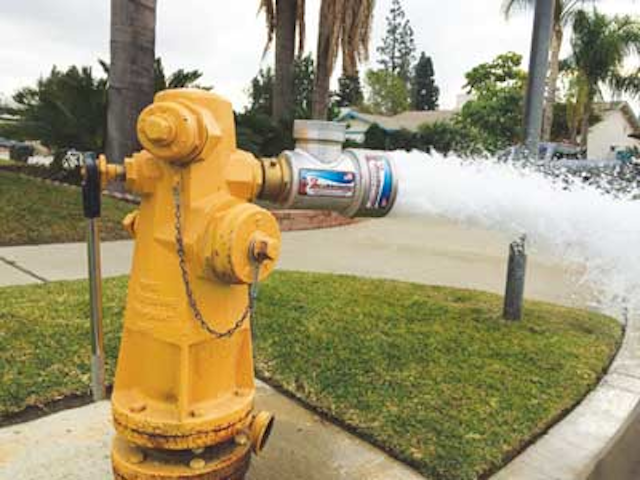 The Z De-chlorinator unit utilizes a fast, simple, easy-to-use tablet dechlorinator for fire hydrant flushing programs and other water quality tasks. The new system is smaller than a toolbox, made of 6061 – T6 high strength aluminum, and is lightweight with aircraft precision welds. Holding up to four Vita-D-Chlor Tablets, it can dechlorinate the average 30-minute flush of a hydrant. Available with a permanent diffuser (NEMA-200) or a removable flushing elbow (NEMA-100), both will direct water safely.
ZDe-Chlorinator
www.zde-chlorinator.com
Sewer cleaners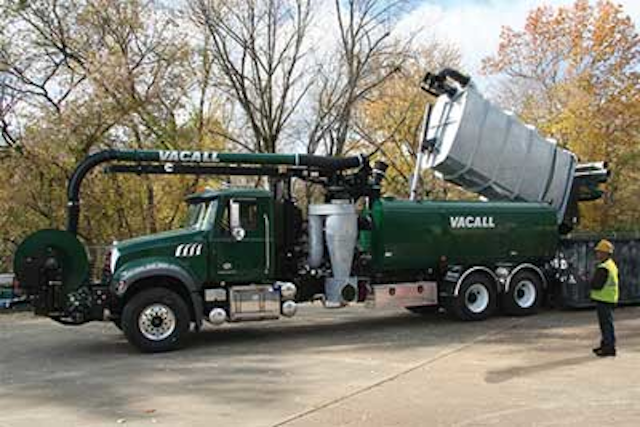 An innovative high dump option for Vacall AllJetVac combination sewer cleaners has been introduced by Gradall Industries Inc. This unique design allows the operator to raise the debris tank 76" above ground level and shift the tank horizontally 21" beyond the rear bumper - a capability that is unmatched in the industry. This allows the operator to dump material faster and more efficiently into municipal dewatering containers, avoiding the need for dangerous ramps.
Alamo Group Inc.
www.alamo-group.com
Bacterial count systems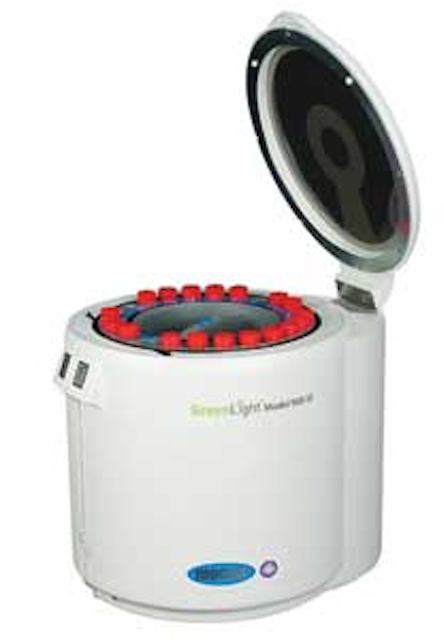 For a low-cost method of measuring disinfection efficiency and contamination levels, Cole-Parmer presents the new GreenLight® Environmental Bacterial Count Systems. The systems are ideal for monitoring wastewater discharge for disinfection limits in NPDES permits, drinking water plant disinfection, and bacteria in water at beaches. The systems measure oxygen consumption to determine the level of live aerobic bacteria.
Cole-Parmer
www.coleparmer.com
Ultrafiltration module

Membrana introduced the W20 Liqui-Flux® Ultrafiltration Module with 91 m2 of membrane surface area. This new product with its high filtration surface area allows customers to build ultrafiltration systems using fewer modules and less equipment. The module is a durable and robust ultrafiltration system that can process flow rates of 4.5-14 m3/h in a single device. Further, the module utilizes the proven UltraPESTM membrane in an inside-out flow configuration and delivers consistent, high-quality filtration.
Membrana
www.membrana.com