El Atabal water project taps brackish resources in Málaga
Spain uses reverse osmosis membranes in potable water treatment to supplement and upgrade municipal water supply in Málaga, capital of Spain's Costa del Sol, a popular tourist destination.
Apr 1st, 2003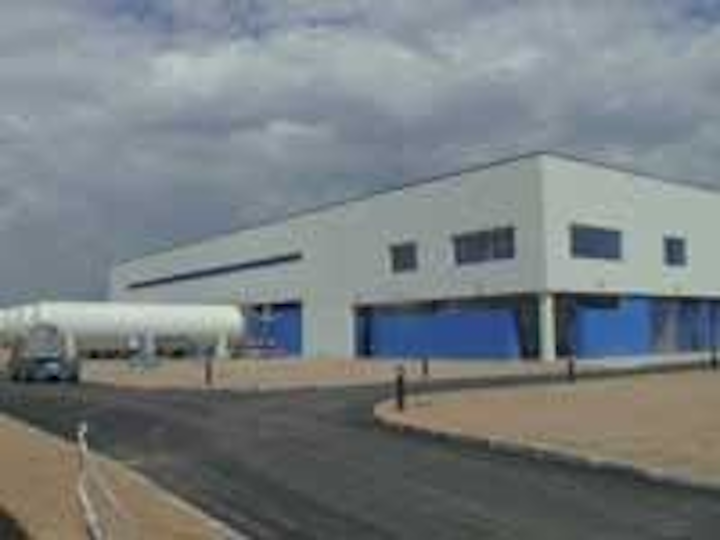 By Lance Johnson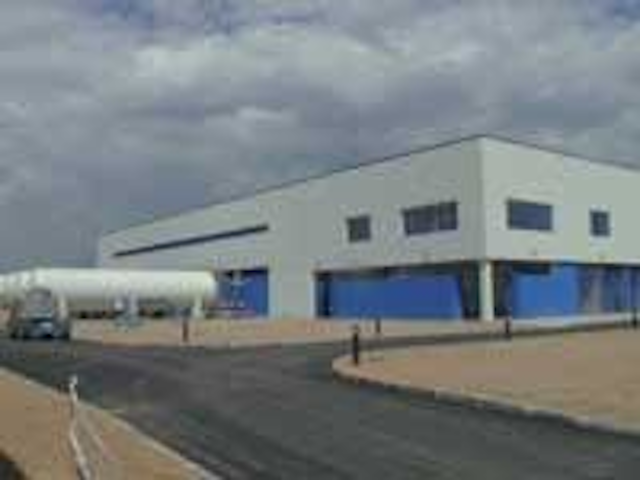 The El Atabal water treatment plant, modeled after Dow's La Tordera facility, will commence operations in April 2003
Click here to enlarge image
The El Atabal plant, a large-scale municipal water project in Málaga, Spain, will begin operations in April, desalinating approximately 165,000 m3/day of brackish water. Acusur, the main water utility in the region, will benefit from this water treatment initiative, using the treated water to supplement and upgrade the existing potable municipal water supply.
The French water management firm Ondeo Degrémont and Abensur, a major equipment manufacturer in Spain are using FILMTEC™ reverse osmosis (RO) elements in the El Atabal water project. "Spain has been very progressive in using RO membranes as a means of implementing a reliable potable water treatment method," said Ian Barbour, global business director for Dow Liquid Separations. "By using RO membranes, Ondeo Degrémont, Abensur, and Acusur are tapping into the country's brackish water resources to ensure sustainable development and meet current water regulations," he added.
World regions that have limited access to natural potable water are increasingly reliant on seawater or brackish water desalination to create purified water for industrial, municipal, and consumer use.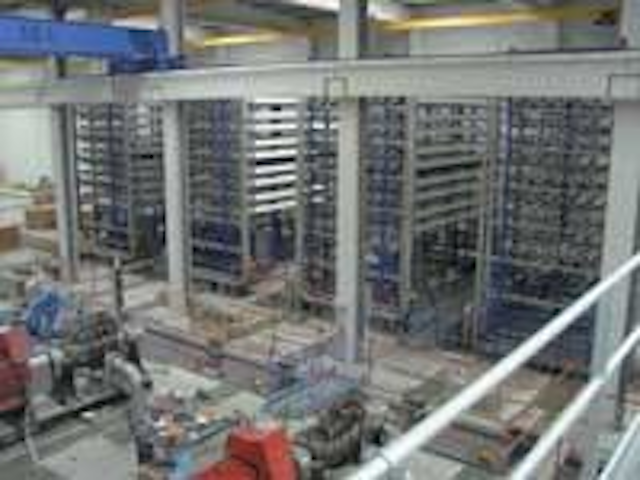 The El Atabal facility will desalinate approximately 165,00 m3/day of brackish water.
Click here to enlarge image
The water supply in the Mediterranean region is limited and intensely used, in addition to being particularly sensitive to droughts, according to the World Conservation Union. This situation has led to an increased focus for countries such as Spain on implementing innovative solutions to supplement existing water sources and support continued sustainable development. These solutions have looked to the ocean, surface water and water reuse capabilities as ways to create new fresh water supplies.
Spain has emerged as a leader in desalination and water reuse applications. According to the Spanish Desalination and Water Reuse Association, the country's desalination facilities handle a capacity of more than 800,000 m3/day, with 47.1% of the capacity for seawater desalination and the other 52.9% for brackish water desalination. More than 700 desalination plants operate in Spain, with more than 100 devoted to seawater desalination. The water produced by seawater and brackish water facilities is used for domestic, agricultural and industrial purposes.
The city of Málaga is the capital of Spain's Costa del Sol and one of the most visited regions in the country. Located on the southeastern coast of Spain, the city is protected from northern winds by nearby mountains and records the highest average temperatures in Spain, with more than 300 days of sunlight per year. Water desalination is an important alternative water treatment method for the Málaga region because it extends the existing surface and groundwater resources.
"Our customers in Spain had concerns regarding the high fouling potential of the surface water source," explained Antonio Casanas, account manager for Dow Liquid Separations. "As a result, they needed a fouling resistant membrane with proven performance." Ultimately, the FILMTEC BW30-400-FR brackish water membrane was chosen for the Málaga project because it provides the lowest cost of ownership backed by consistent and reliable performance, according to Casanas.
"All elements are constructed on a state-of-the-art automated production line, providing extremely consistent quality when compared to elements constructed in non-automated processes," said Karen Dobson, global market manager for FILMTEC Membranes. "Working at high production rates, it would be impossible to consistently manage all of the minute details that go into each element without the use of specialised computers, automated systems and diagnostic equipment."
Dow is committing resources to the improvement of products used in RO water purification systems. A major consideration in the design of their RO membranes is the need for ongoing cleaning. The RO elements incorporate features that provide maximum efficiency and effective cleaning of scale, organic compounds and biofilm. These features include the industry's thickest feed spacer, a wide pH cleaning range (pH 1-12), and a greater number of shorter membrane leaves that reduce the overall effect of fouling and increase efficiency, according to Dobson.
---
Author's note
Lance Johnson is the market manager of large projects for Dow Liquid Separations, based in Minneapolis, Minnesota, USA. For more information, visit their website at www.filmtec.com.