New Products
Dec 1st, 2009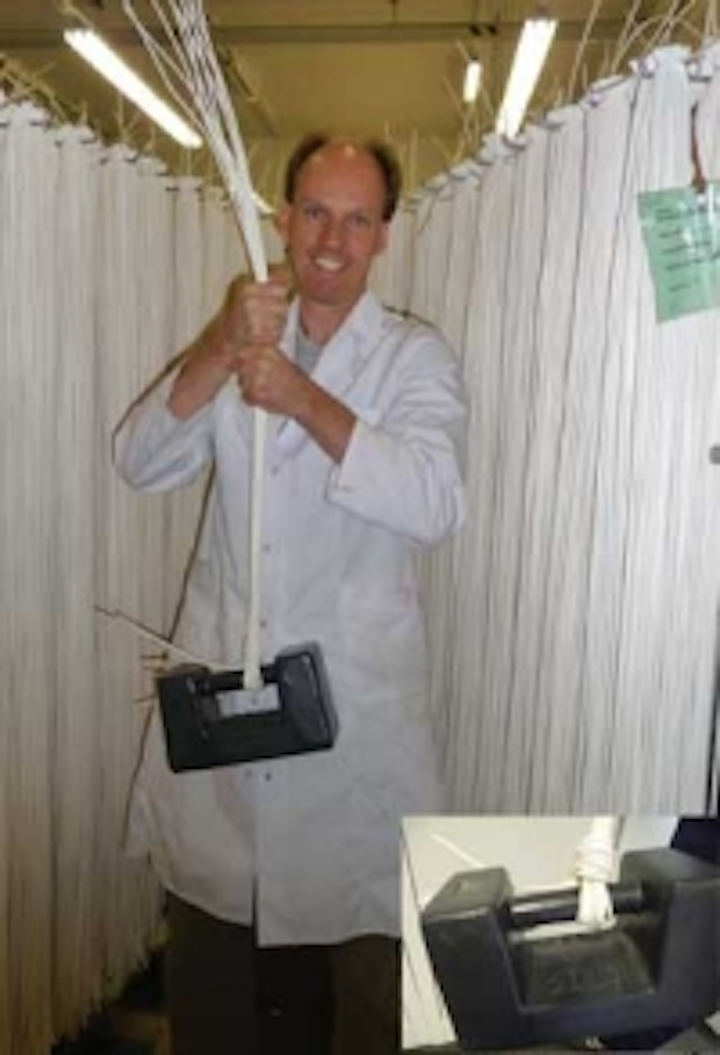 Membrane filtration system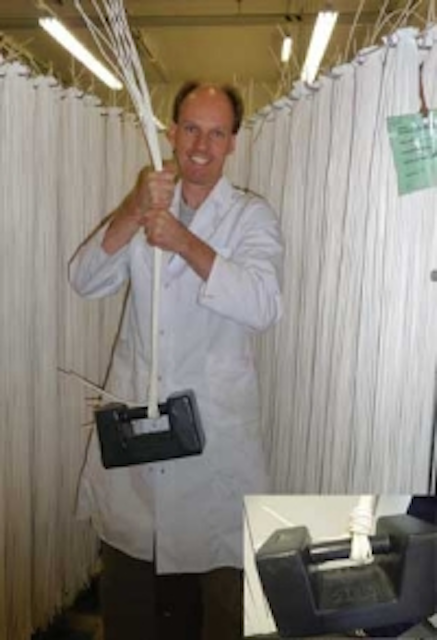 inge watertechnologies AG has made changes to its Multibore membrane to improve mechanical properties and strengthen fibers. The membrane is now even more flexible and resistant under heavy loads, making the ultrafiltration process even more reliable. As a result, the company now offers a 'No Membrane Breakage' guarantee. Should fiber breakage occur, the company will replace the module at no cost. The permeability of the new membrane has also improved. Higher permeability means that lower transmembrane pressure (TMP) is required for treatment plant operations – and that means longer uptimes between backwashing. This makes the plant more effective and energy-efficient. inge watertechnologies AG, Greifenberg, Germany, www.inge.ag.
Manhole covers
The GripTop™ range of access covers from Saint-Gobain PAM UK features a unique surface treatment which enhances grip and reduces the risk of skidding for cyclists and motorcyclists, especially in wet conditions. The covers have been specified for road safety projects around the United Kingdom. The covers can contribute significantly to increased safety, contributing to reduced risks of litigation and costs in the case of an injury. Saint-Gobain PAM UK, www.saint-gobain-pam.co.uk.
Bulking sludge, foam control
The Kemira FilamentEx™ solution is a combination of services and products designed to provide full control over the filament content in wastewater – not only by testing and analyzing, but also by giving the right "medicine" in the right doses at the right time for each specific wastewater treatment plant to prevent sludge bulking and foam. Customers may choose between three different levels of service and support. The program includes Test & Analysis; Diagnosis; Dosage; and Continuous Control. Kemira, Helsingborg, Sweden, www.kemira.com.
Level, pressure transducers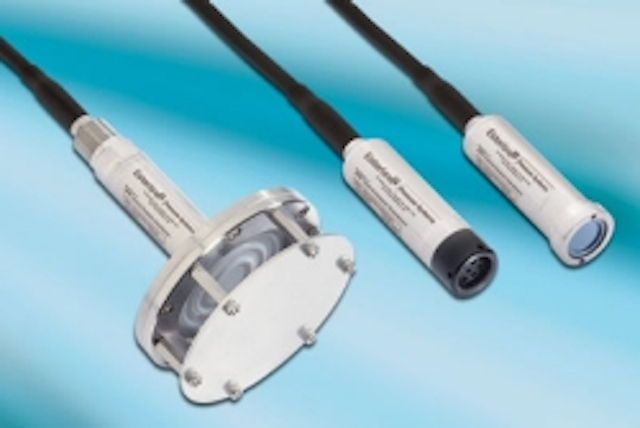 Pressure Systems, manufacturer of KPSI Level and Pressure Transducers, has announced that three of its most popular KPSI Transducer models are now built and ready to ship in just two days, significantly reducing facility downtime associated with a transducer's failure. Included in the two-day service are the hydrostatic, submersible 700, 705 and 750 models, used widely throughout the water and wastewater level measurement industries for applications with conditions from general purpose to harsh and adverse. The general purpose Model 700 features analog outputs of 4-20 mA and 0-5 vDC in custom level ranges up to 700 ft H2O. Static accuracy is ±1 %FS. The Model 705 incorporates a flush Teflon-coated elastomeric diaphragm with a surface area of 0.90" to prevent clogging. The transducer is available in custom level ranges from 6 ft H2O to 115 ft H2O with analog outputs of 4-20 mA or 0-5 vDC. Static accuracy is ±0.25 %FS.Pressure Systems, Hampton, VA, www.pressuresystems.com.
Sodium hypochlorite systems
Severn Trent Services has released a technical brochure on the ClorTec® line of on-site sodium hypochlorite generating systems, highlighting the ways the systems can reduce a customers' carbon footprint and salt consumption by as much as 20 percent. The new brochure details the advantages of the on-site generation process and focuses on the environmental benefits offered by the system. The brochure for use in the United States and other non-European Union countries can be downloaded at http://www.severntrentservices.com/en_us/literaturedownloads/Documents/500_0100.pdf. The brochure for use in the European Union, which addresses ATEX compliance, can be downloaded at http://www.severntrentservices.com/en_us/literaturedownloads/Documents/500_0100EU.pdf. Severn Trent Services, Fort Washington, PA, USA.
Reed bed treatment system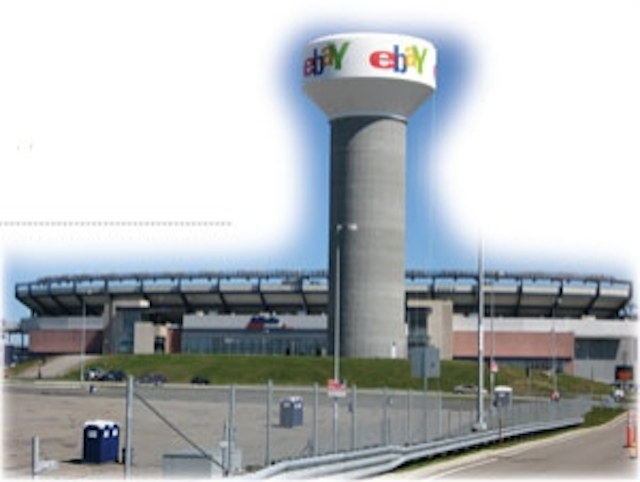 A wider range of effluents - including those with high strength contaminants such as ammonia, petrochemicals, agricultural wastes and capped landfill leachate – can now be treated by reed beds due to new Forced Bed Aeration™ (FBA) technology.
Currently undergoing UK trials, ARM Ltd joined forces with US-based Naturally Wallace which has proven the system internationally. Case studies show when air is forced through the system to increase the oxygen availability, the greater the volume of oxygen in the system, the more efficient the treatment becomes. A FBA reed bed can improve the treatment capabilities of a traditional reed bed by up to 15 times thus allowing the reed beds to have a smaller footprint, according to company reports. ARM Reed Beds, Staffordshire, UK, www.armreedbeds.co.uk.
Dewatering system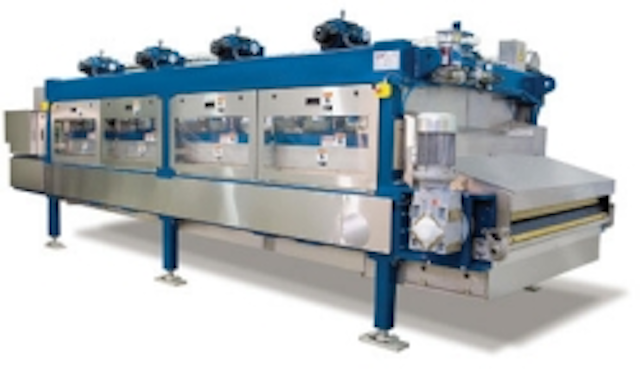 A new dewatering technology is being introduced to Australia by Eimco Water Technologies-AJM Environmental Services (EWT-AJM) to help reduce operating expenses associated with sludge produced in industrial municipal and agricultural wastewater treatment. The Cinetik™Line of products from LinearElectro-Dewatering solutions uses electricity and controlled mechanical pressure to extract additional water from mechanically dewatered sludge cake. The principle relies on the application of an electrical field across the sludge, inducing electro-osmosis across the porous media and pulling on the water molecules instead of pushing on the sludge. The process can dewater sludge to 50 percent dry solids, reducing volume and thus cartage and disposal costs.EWT/ AJM Environmental services Pty Ltd, Kirrawee, NSW, www.ewt-cinetik.com.
Piping software
Engineered Software, creator of PIPE-FLO Professional design software, has announced the release of the metric edition of the book, Piping System Fundamentals: The Complete Guide to Gaining a Clear Picture of Your Piping System. The book was written by author and trainer Ray T. Hardee, P.E., and is a guide book for understanding basic design principles in piping systems. The book is designed for professionals from a wide range of audiences, including beginning engineers as well as mechanics, operators, sales representatives, consulting engineers, and designers needing an overview or refresher on the operation of fluid piping systems. The text includes a free software CD to perform calculations and design systems found in the book. Engineered Software Inc., Lacey, WA, USA, www.fluidfundamentals.com.
Valve actuators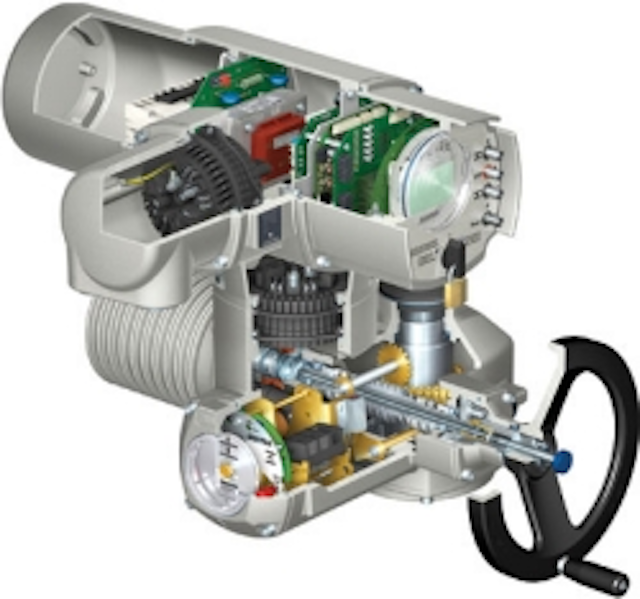 The new Generation .2 multi-turn actuator range SA 07.2 – 16.2 and new actuator controls AC 01.2 have been launched by AUMA. Designed to cater to existing market needs, and next generation requirements, capabilities include the integration of field devices into Asset Management Systems. AUMA has introduced a number of enhanced features and expanded the functionality of its range, while retaining proven design principles. Incorporating modularity as a fundamental principle, the new actuators and controls are fully compatible with the company's previous products. Mechanical enhancements improve positioning accuracy, the output speed range of modulating actuators and the extension of the expected actuator lifetime. These advancements are backed by improved corrosion protection. AUMA Riester GmbH & Co., Muellheim, Germany, www.auma.com.
Hi-torque drives

Some of the most powerful drives ever engineered in Australasia by Bonfiglioli are featured in the company's range of HD Hi-Torque drives in capacities up to 1155kW and 1,195,000 Nm of torque. With ratios from 23:1 up to 5000:1, the drives combine new generation HD helical drives now being assembled in Australia with Bonfiglioli's compact and widely used Trasmital planetary drives. The drives are suited for water treatment, including agitators, stirrers and mixers, pumps and fans. Hi-Torque combination drives produce very high power transmission efficiencies. The fully hardened and ground alloy helical gears, in conjunction with high-strength planetary spur gears, result in reducers that provide up to 91 percent efficiency in four-stage form. The design also offers reduced noise emissions, increased thermal capacities and numerous mounting and shaft options. Bonfiglioli Transmission (Australia) Pty Ltd, Glendenning, Australia, web: www.bonfiglioli.com.au.
Sludge aeration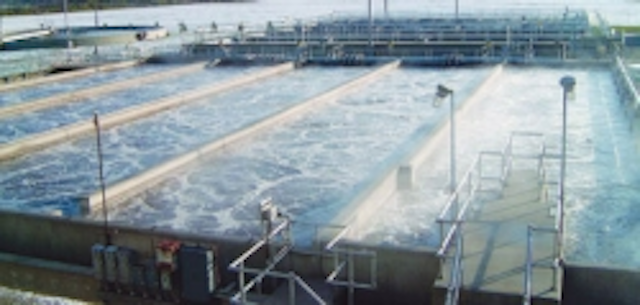 The HiOx® Activated Sludge Aeration System, launched in the UK by Hydro International's Wastewater Division, can help increase treatment capacity and reduce energy demands. Suitable both for retrofitting and new installations, the system's 1 mm diameter ultra-fine bubble production and high floor area coverage result in 20% or greater Standard Oxygen Transfer Efficiency (SOTE). It delivers aeration efficiency and flexibility in both high rate and conventional nitrifying activated sludge processes, and ensures Membrane Bioreactor systems operate at optimum rates. Lower installation costs are achieved because each diffuser covers a large area, equivalent to 100 conventional 22 cm disc diffusers. The lightweight panels clad in high-strength perforated polyurethane (patent pending) enable a high floor area which reduces the need for associated pipework and ensures lower installation costs. Hydro International, Cambridgeshire, UK, www.hydro-international.biz.
Cation exchange resins
Specialty chemicals group LANXESS has developed a new generation of gel-type cation exchange resins for industrial water treatment. Lewatit MonoPlus S 108 and Lewatit MonoPlus S 108 H are the result of several years of research work, and are noted for an excellent leaching behavior and outstanding chemical stability. They are also noted for the fact that the resin beads remain in excellent condition even after many operating cycles. Even with short cycle times – i.e. with frequent changes between regeneration and exhaustion – the special monodisperse ion exchange matrix ensures long service life. Because of the high chemical and physical stability of the new resins, there is a significantly lower risk of operating problems with the unit due to fines. LANXESS, Leverkusen, German, www.lanxess.com.
UV disinfection
Calgon Carbon Corp. has introduced its new C3500™D ultraviolet disinfection. The system offers an advanced sensor-based control system, which helps achieve unparalleled efficiency in water reuse disinfection applications. It uses 500 Watt lamps in the smallest footprint available to provide overall efficiency and economic savings compared to other Low Pressure High Output (LPHO) systems. The C3500™D system depends on a unique patent-pending design, which hydraulically "mixes" water across three sets of Delta-shaped (D) wings while minimizing the head loss and exposing the water to a high UV dose to efficiently treat the water. Because of the swirling action generated by the three sets of Delta-shaped wings the water is more uniformly exposed to the UV light.Calgon Carbon Corp., Pittsburgh, PA, www.calgoncarbon.com.
Seawater RO
Koch Membrane Systems recently launched its new solution for large capacity seawater reverse osmosis (RO) projects. The new system features pre-engineered packaged plants up to 2 mgd as well as larger, modular building blocks for higher capacity requirements of up to 50 mgd and more. Featuring a lightweight, large diameter pressure vessel-element combination, the new offering will use MegaMagnum® Plus seawater elements. Koch Membrane Systems Inc., Wilmington, MA, USA, www.kochmembrane.com
Directional drilling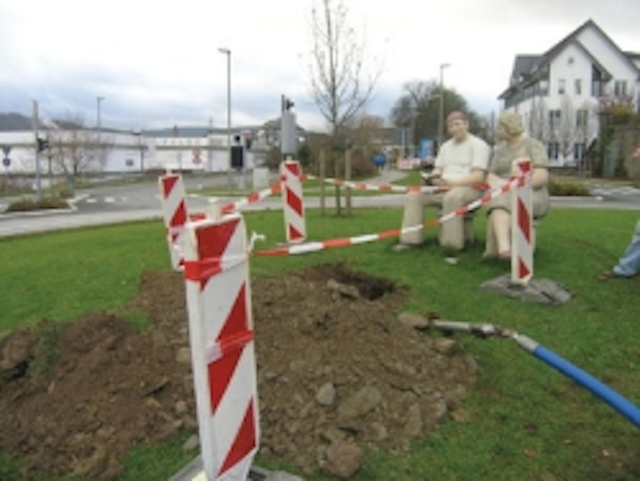 The small, compact and therefore very flexible HDD bore rig Grundodrill 4 X is ideally suitable in tight working conditions and has been proven in sandy-clay type soils. The small set up area and the low weight hardly cause any surface damage. The bore rig is suited for areas difficult to access, where transportation of a heavy machine would be a problem, in residential areas, on tight paths, and for house connections for sewage. In an operating distance of more than 100 m the bore can be expanded to maximally 235 mm. The performance potential of the bore rig is supported by two mixing systems, which are offered alternatively. Tracto-Technik GmbH & CO KG, Lennestadt, Germany, www.tracto-technik.de.
Water resource management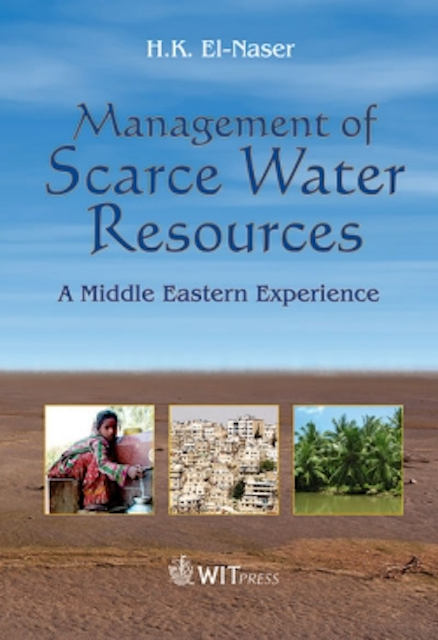 WIT Press has published a book entitled "Management of Scarce Water Resources." This book provides a practical approach to a wide variety of water-related topics. Using recent case studies, it explores the problems that arid and semi-arid countries face in relation to water resources and water management, and provides a framework/guideline to assist the practitioner in resolving these problems. The book contains case studies and practical guidelines developed from many years of project management, private sector participation and Ministerial-level government experience in both Water and Irrigated Agriculture.WIT Press, Southampton, UK, www.witpress.com.
Diaphragm Pump
The ARO Fluid Technologies business of Ingersoll Rand has expanded its ARO EXP Series portfolio of diaphragm pumps with a three-inch ported 2:1 High Pressure pump. Available in stainless steel, the PH30F is suited for applications that require the transfer of viscous or high-solids fluids at pressures exceeding 6.9 bar. By using the effective surface areas of both diaphragms to double output pressure, the PH30F can produce fluid discharge pressures up to 13.8 bar while maintaining a flow rate up to 590 liters/min. The pump is also capable of providing pressure boosts in applications where downstream system pressure drop is high, or in situations where inlet air pressure is below the desired operating level. Ingersoll Rand Industrial Technologies, Lancashire, England, www.ingersollrandproducts.com.
Axially split volute casing pump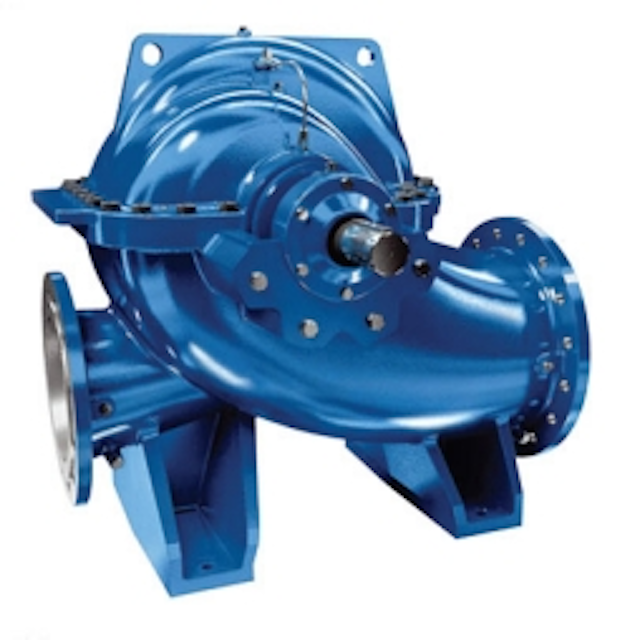 Ritz Pumpenfabrik has released a new, axially split volute casing pump. This redesigned pump can perform a wide range of tasks in water procurement, supply and treatment. Spiral pump technology with axially split casings and double flow impellers which are circulated by both sides has been on the market for a long time. Ritz looked at this and improved flow ratios and optimized the hydraulics on the impeller. Very large entry openings in the double flow radial impeller and perfect inflow ratios boost efficiency levels up to impressive values – high above the normal 75 – 85% for spiral pumps. The double-bearing shaft's vibration behavior is kept under control thanks to minimal bearing distances. Pumps ranging from DN 150 to 350 can accommodate flows up to 5000 m3/h and heads higher than 150 m. The pump is suitable for pump media temperatures up to 110°C and features outstanding NPSH values which keep the risk of cavitation to a minimum. Ritz Pumpenfabrik, Schwäbisch Gmünd, Germany, www.ritz.de.
More Water & WasteWater International Current Issue Articles
More Water & WasteWater International Archives Issue Articles