Asia Pacific
May 1st, 2009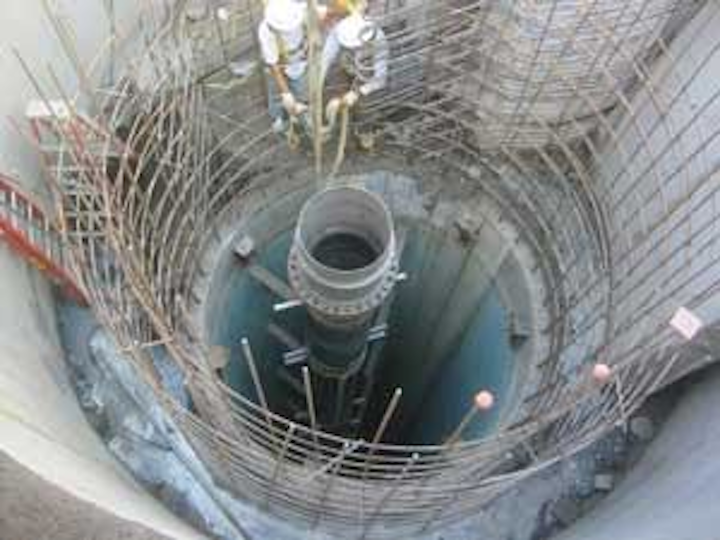 Danfoss drives to push Sydney's wastewater reuse
Authorities in Australia hope to recycle 70 billion liters of Sydney's wastewater every year by 2015 — aided by Danfoss, which will deliver 11 x 200 – 400 kW VLT® high power drives and AHF filters for the Western Sydney Replacement Flows Project.
The drives will control pumps used in RO water filtration to convert wastewater to clean water, suitable for discharge into local rivers. The A$250 million project is Sydney's largest water recycling scheme and a key part of the state's Metropolitan Water Plan. The drives were picked based on positive experiences on other water projects in Australia and New Zealand.
In other news, Chinese magazine Business Watch recently chose Danfoss as one of the nation's top 10 fast growth companies, along with two other water industry stalwarts Dow Chemical and Eaton. It also recently joined the Washington, DC–based Alliance to Save Energy. And it's in the process of doubling its Loves Park, Illinois, facility that produces variable frequency drives, adding both production and office space.
---

Lion's share of Hong Kong water mains upgrades goes to B&V
Black & Veatch reported progress on Stage 4 of the Replacement & Rehabilitation Program of Water Mains in the New Territories of Hong Kong SAR, which aims for 3,000km of new or rehabilitated pipes by 2015 with projected costs at HK$19.2 billion. At over 400km of water mains, it won the biggest chunk of deals awarded in November and is now responsible for over 1,000km of pipeline.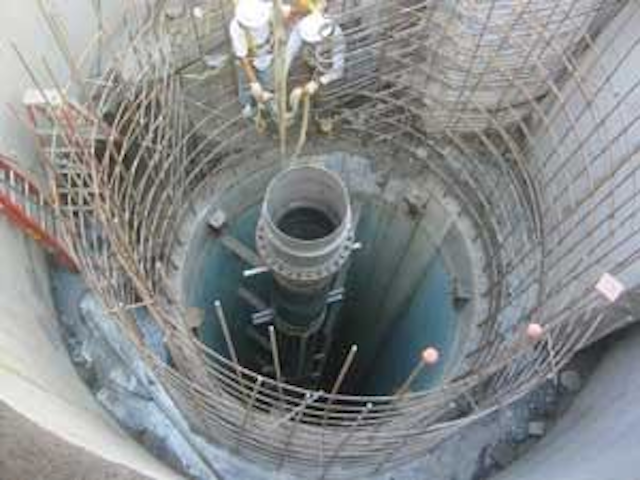 Click here to enlarge image
In other news, Black & Veatch turned over the completed Strongford Nitrifying Submerged Aerated Filter (NSAF) Project, the largest ammonia reduction project in the UK, to Severn Trent Water. It was responsible for mechanical and electrical design, construction and commissioning of the £11 million project to improve water discharged into Staffordshire waterways.
As chief contractor on the £21.8 million Hampton Advanced Water Treatment Works' Rapid Gravity Filtration Remodeling Project, Black & Veatch won two Institution of Civil Engineers London Merit Awards. It also won honors, with architects Hussey, Gay, Bell & DeYoung Inc., for design and construction management at the $123 million Charleston Water System's Sewer Tunnel Replacement Program from the American Council of Engineering Companies of South Carolina.
---

IBM details global smart water effort
IBM announced advances in its effort to develop a range of smart water services and technologies, working with scientists and research organisations worldwide on its new Strategic Water Information Management (SWIM) platform to help government, utilities and companies monitor and better manage their water.One is a new membrane developed with Tokyo–based Central Glass, Saudi Arabia's King Abdul–Aziz City for Science & Technology and the University of Texas that filters out salts and toxins such as arsenic to help with water purification and desalination while using less energy. It's also working with: the Nature Conservancy to build web–based tools for river basin management; Maltese government to establish a smart water utility, New York's Beacon Institute for Rivers & Estuaries on a Hudson River monitoring network, Ireland's Industrial Development Agency to establish a Centre of Excellence for Water Management (like one it has in Amsterdam), and Marine Institute to monitor Galway Bay pollution.
---

Field notes
INDIA: U.S.–based NGO Safe Water Network has partnered with India–based Bhoruka Charitable Trust, the Centre for microFinance, and Institute of Health Management Research for a rainwater harvesting optimization program in the state of Rajasthan, India. This 18–month initiative expands on a program that just delivered rainwater harvesting systems to 15 villages in Rajasthan's Churu District. The trust will construct over 600 household level rainwater cisterns (kund) and refurbish 32 community–level cisterns, bringing safe water to approximately 10,000 individuals throughout 40 villages.
AUSTRALIA: EESTech Inc. signed a license agreement with Impulse Control Pty Ltd allowing Impulse to make and sell EESTech's JetWater System Technology for water purification projects in Australia. Impulse plans on combining RO and thermal desalination methods for water treatment in the burgeoning coals seam gas industry, which the Queensland government plans to regulate more tightly with respect to handling of contaminated water.
SINGAPORE: GE Water and the National University of Singapore (NUS) signed an agreement to establish the NUS–GE Singapore Water Technology Center on the NUS campus with a combined investment of US$100 million. Expected to be operational by mid–2009, the center will house GE scientists and engineers who'll develop new solutions for low–energy seawater desalination, water reclamation and more efficient water reuse.
AUSTRALIA: DHV won a Western Australia Water Corp. contract for construction of the 20,000 m3/d Alkimos WWTP in Perth, Western Australia, that will employ DHV's Carrousel® wastewater treatment system — using activated sludge technology and hydraulic tank design — and will service expansions of Perth's northern suburbs. It follows DHV's involvement on construction of four WWTPs south of Perth under a South Metropolitan Wastewater plant upgrade program. Project implementation is being carried out by the Alkimos Water Alliance, made up of Water Corp., Brookfield–Multiplex, MacMahon and Züblin.
INDONESIA: A partnership between the American Water Works Association and a similar Indonesian association was featured in Canada and the USA on cable TV's HDNet weekly documentary–news program World Report. The segment, "Water Bringers: The West's Indonesia Experiment" aired the week of March 9. The World Bank–sponsored initiative is trying to add to 20 million clean water connections by 2015. Challenges include politics, poverty, and a culture resistant to change.