Is Illinois Becoming 'Tapped Out?'
Declining aquifers around Chicago, known as the USA's 'Second City,' offer challenges for planners to find a sustainable mix of ground and surface water to ensure secure supplies for a growing metropolitan area.
Nov 1st, 2009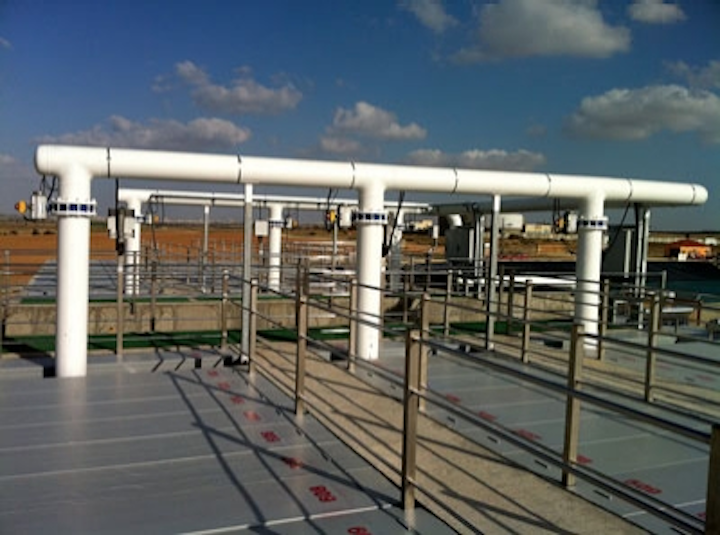 By Theresa L. O'Grady, P.E.
Lake Michigan and deep bedrock aquifers may be inadequate to meet the demands of Chicago's growing population, which the Chicago Metropolitan Agency for Planning expects to increase by 1.8 million by 2020. Deep-well and shallow-well aquifers are becoming tapped out. Some Illinois' aquifers suffer from water quality issues related to bacteria, radionuclides and mining (over-pumping) activities. Federal and state programs aim to reduce risks associated with use of groundwater sources, while proactive communities have enacted conservation measures and taken steps to diversify their water sources.
Water, Water Everywhere
In Illinois, drinking water supplies typically are derived from surface water, principally, Lake Michigan, but also river water; and groundwater from shallow sand, gravel, limestone and dolomite aquifers; as well as deep sandstone aquifers. All show the impacts of increasing demand as the city and its suburburban communities continued to grow.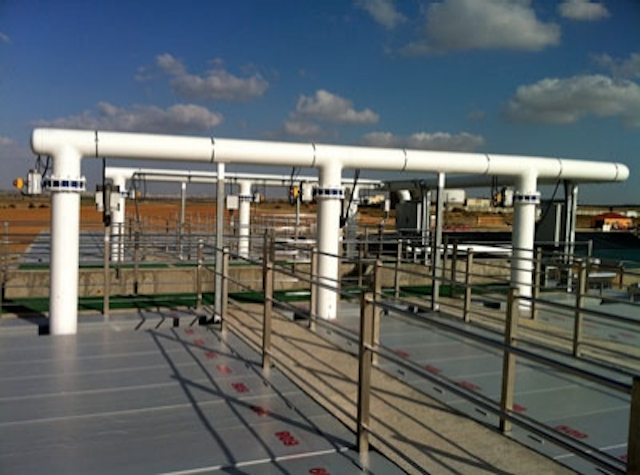 Deep and shallow aquifer wells, such as this well under construction, are the primary source of water for northern Illinois communities not served by Lake Michigan. [Credit: CMT Inc.]
There are clear correlations between pumping and water levels. Water levels increased as communities switched to Lake Michigan as their water source, and decreased as communities using deep well aquifers grew. Water surveys conducted by the state and Kane County indicate water levels will continue to decrease if pumpage from these aquifers continues to increase and eventually exceed their sustainable yield.
Shallow aquifers are holding steady, but projected growth of demand in Kane and Kendall counties is expected to affect water levels of these sources. Water use is expected to climb from a withdrawal of 37 mgd in 2003 to 47 mgd to 58 mgd, depending on use of a low or high pumping scenario.
Monitoring Bacteria Levels
Shallow aquifers are impacted by water quality issues, indicated by the presence of coliform bacteria. The U.S. Environmental Protection Agency 2006 Groundwater Rule establishes a strategy to identify high-risk groundwater systems through periodic sanitary surveys and source water monitoring, and specifies when corrective action is required. This regulation will be enacted in 2012.
Illinois already requires communities to sample their raw groundwater monthly. Corrective actions range from re-sampling at regular intervals, to rehabilitating a well, to providing treatment via disinfection of the pumped water.
Avoiding Radionuclides' Impact
Similarly, the USEPA recognizes most deep well drinking water sources have very low levels of radioactive contaminants – radionuclides, most of which naturally occur in soil and water.
In the 1980s, USEPA established drinking water standards for several radioactive contaminants including combined radium 226/228, beta particles and photon emitters, gross alpha particles, and uranium. All community water systems must comply with these standards. In response, some Illinois communities switched to shallow aquifers or surface water sources, exacerbating the shallow aquifer issue or having the expense of treating surface water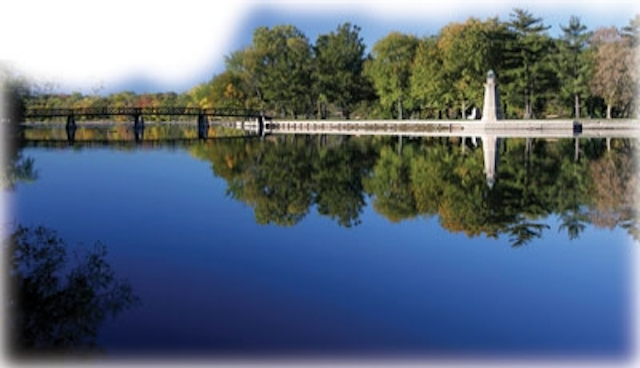 Fox River near Geneva, IL.jpg - The cities of Aurora and Elgin have improved sustainability of the ground water supply by using Fox River water as a source for their potable water. [Credit: istockphoto.com stevegeer]
The Problem of Brackish Water
In southern Illinois, oil production introduced another problem: brackish water from the routine injection of brine solution into the ground to displace the oil and pump it out of the ground.

Lake Michigan provides a large portion of the potable water for Chicago/Cook County and the five collar-county regions. [Credit: istockphoto.com ianmcdonnell]
Use of reverse osmosis (RO) or nanofiltration (NF) membrane technology may enable communities to desalinate impacted groundwater, but the technology is costly. Communities have sought new water sources by banding together to form water districts, allowing a larger financial base to pursue better source water.
Finding Long-Term Solutions
The issues associated with identifying effective long-term solutions are unique to every community. Solutions undoubtedly will include conservation, diversification, and engineered solutions.
Conservation efforts, including public education and usage restrictions, have yielded success in a number of Chicago suburb communities, where per capita water consumption has decreased by as much as 15-20%. The communities that utilize Lake Michigan water are required to reduce unaccounted water to no more than 8%.
Many communities are adjusting their water rate structures to help ensure a sustainable supply to meet the demands associated with projected growth.
Communities are also diversifying their water "portfolios." For example, suburbs south of Chicago have tended to draw from Lake Michigan; southwestern suburbs are tapping a combination of lake water and deep-well water; western suburbs use a combination of shallow wells and deep wells; and far-western suburbs are mainly tapping shallow sand and gravel aquifers.
Considering the Alternatives
As a community seeks a long-term solution, it must consider the safety and sustainability of its current source or sources, identify alternatives, and compare the lifecycle costs of each alternative. In the late 1980s, the community of Aurora, Illinois, retained Crawford, Murphy & Tilly (CMT) Inc. to evaluate alternatives. Based on an engineering and lifecycle analysis, CMT recommended use of a combination of three water sources – deep and shallow aquifer wells, the Fox River – and construction of a treatment plant that uses lime to soften the finished water. This solution provided redundancy and high-quality treated water. Recently, the city constructed additional deep and shallow wells to help balance the volume of water from the various sources and provide sufficient source water should the Fox River water be temporarily unavailable.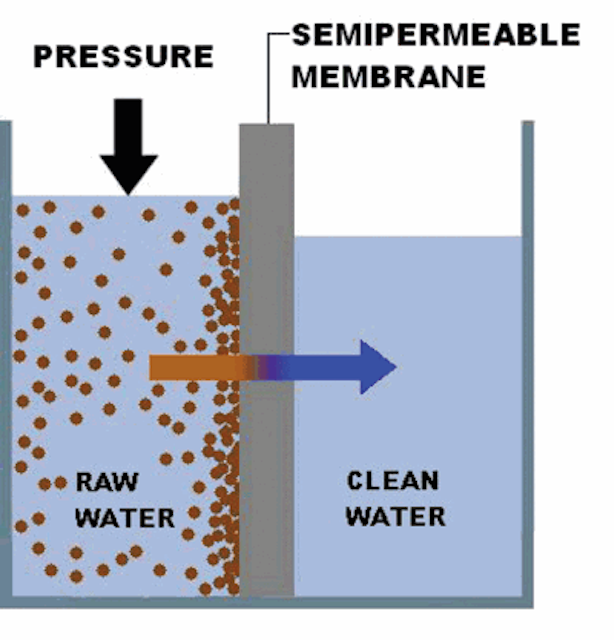 How membrane processes such as reverse osmosis and nanofiltration function. [Credit: CMT Inc.]
As a result of various initiatives, such as Aurora passing a Water Conservation Ordinance in 2006 and an ordinance prohibiting private well construction in 2007, communities in Illinois are finding success in reducing overall demand and balancing the use of water resources. They are finding long-term solutions that will help them avoid becoming tapped out.
Author's Note: Theresa L. O'Grady, P.E., is a senior water resources engineer and group manager for Water and Wastewater in Aurora, Illinois – a suburb of Chicago, USA. O'Grady is a member of the American Water Works Association and board member of AWWA's Illinois Section. Contact: +1-630-820-1022 or togrady@cmtengr.com
More Water & WasteWater International Current Issue Articles
More Water & WasteWater International Archives Issue Articles