A Straw and a Big Cup
Tampa Bay area quenches thirst by tapping into the sea via largest SWRO desalination plant in North America.
Nov 1st, 2009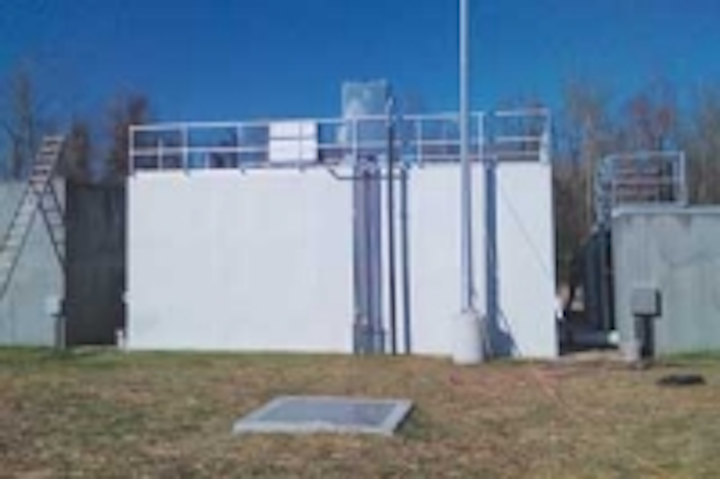 By Mark Strauss
With population growth and climate changes threatening the U.S. water supply, desalination is a viable solution to augment groundwater and surface water supplies for drinking water. A report from the Government Accountability Office in 2003 anticipates that by 2013, about 36 states will experience water shortages. Since 97% of the earth's water is seawater, tapping into this vast resource using desalination is an important industry trend.
Though not widely used in the United States, desalination is beginning to make headway, particularly in arid coastal regions. Florida's Tampa Bay Seawater Desalination Plant helps provide reliable drinking water to more than 2.5 million people in a region that would have otherwise experienced an increasingly critical water shortage.
Tampa Bay Desalination
| | |
| --- | --- |
| | External shot of Tampa Bay Seawater Desalination Plant |
Project: Tampa Bay Seawater Desalination Plant, co-located with the Tampa Electric Co. Big Bend Power Plant in Gibsonton, Florida, USA.
Key Attributes: The 25-mgd facility removes salt from seawater by reverse osmosis to create drinking water. It's the largest seawater desalination plant in North America.
Owner: Tampa Bay Water, Clearwater, Florida
Operations: American Water Acciona Agua
Population Served: Tampa Bay Water provides wholesale drinking water to Hillsborough County, Pasco County, Pinellas County, and the cities of New Port Richey, St. Petersburg and Tampa. These governments supply water to over 2.5 million people. The plant provides up to 10% of Tampa Bay Water's total supply.
Challenge
Historically, the Tampa Bay region on the coast of the Gulf of Mexico relied primarily on groundwater to meet its potable water needs. In the 1990s, population growth in the area outpaced development of new drinking water supplies. Demand for water, combined with drought and continued development, strained the environment's long-producing wellfields. New water supplies were needed to offset groundwater pumping, reduce environmental stress and meet the growing needs of the region. In 1998, a plan was developed to implement alternative sources of drinking water. One part of the plan was to build a desalination plant that could remove salt from seawater and send millions of gallons of treated drinking water every day to residents. That plan would eventually lead to what's now the largest seawater desalination plant in North America.
But desalination is no easy task. Although the original plant produced some water, it had various deficiencies, resulting in inefficient operation.
Solution
Tampa Bay Water shut down the plant in June 2005 and developed a public-private partnership with American Water and Acciona Agua – known through their joint venture subsidiary American Water Acciona Agua – to develop a solution that would remediate the facility.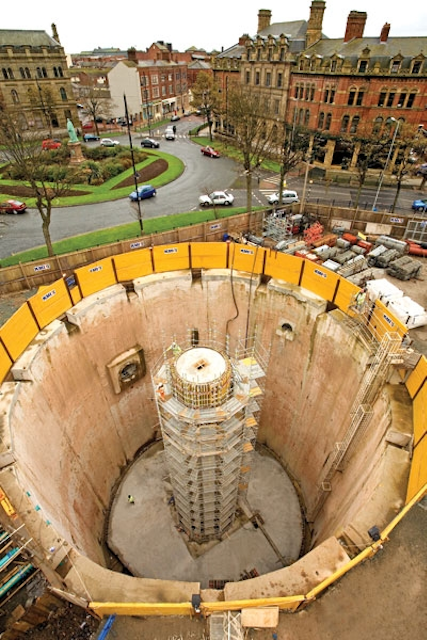 Tampa Bay seawater reverse osmosis (SWRO) vessels and membranes
American Water Acciona Agua was appointed by the Tampa Bay Water board of directors as its contractor and long-term operator to overhaul and manage the Tampa Bay Seawater Desalination Plant. After three years of work to correct processes and systems to get the plant back online, American Water Acciona Agua completed the project. The plant currently treats up to 25 million gallons per day (mgd), and can accommodate a future expansion to 35 mgd. The expected lifespan of the plant is 30 to 50 years and the average unit cost of the water produced is far less than a penny per gallon.
Project Details
First, the seawater travels through a multi-step screening and settling process to clear out shells and other debris. Next, after chemical addition, it travels through sand filters to remove smaller particles, and finally through diatomaceous earth filters (similar to extremely fine sand) and cartridge filters to eliminate microscopic materials. The seawater is then ready for the desalination process.
To remove the salt, the facility uses the reverse osmosis (RO) process – high pressure to force the pretreated water through semi-permeable membranes that trap salt and other minerals and allow the purified water to move to the final treatment stage. The membrane pores are extremely fine and only measure about 1/100,000 the diameter of a human hair.
U.S. Desalination Plants by State
There are about 12,500 desalination facilities in 120 countries with a total capacity of ~4 billion gallons per day (bgd). Almost 60% are in the Mideast where desalinated water makes up over 70% of the region's water supply. In the United States, there are over 250 desalination plants with a design capacity of >0.025 mgd (as of Jan. 1, 2005, according to the Pacific Institute). The 25-mgd Tampa Bay desalination plant reopened in January 2008. In May 2009, a 50-mgd facility was approved in Carlsbad, California, co-located with a power plant near San Diego, and set for a 2011 opening.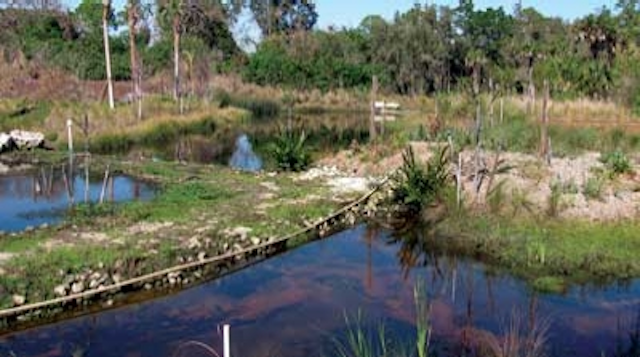 Source: www.twdb.state.tx.us
The plant's high pressure RO feed pumps push source water through each membrane at up to 1,000 pounds per square inch (psi). This is the same pressure that high quality pressure washers use to clean concrete driveways. The total surface area of the plant's 10,032 RO membranes is 85.2 acres or 64.5 American football fields. The facility sits on land a tenth that size.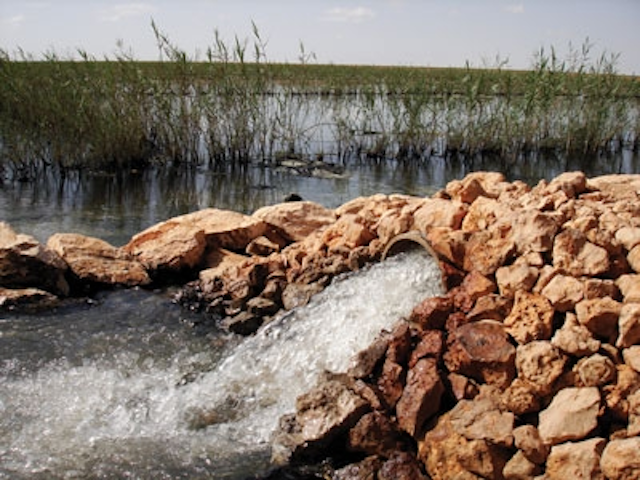 Tampa Bay desalination facility's pretreatment precoat system features diatomaceous earth (DE) dosing with 18 vessels to condition water for efficient membrane operation.
In desalination, the membrane's ability to remove most anions and cations render the water highly aggressive. Desalinated water has been described as clear, colorless, tasteless liquid and tends to lack the water "flavor" that most people prefer. To correct this, the water is re-mineralized using lime and carbon dioxide in order to achieve more stable, less abrasive water with an improved taste.
After this final phase, the treated water is pumped to Tampa Bay Water's facilities site where it's combined with treated water from other sources. The blended drinking water is then delivered to Tampa Bay Water's six member governments, which supply the water to more than 2.5 million residents in the Tampa Bay region.
To capitalize on energy efficiency, the desalination plant captures and recycles its own water pressure created during the treatment process to be used as an energy source.
Environmental Protections
At full capacity, the RO process leaves about 19 mgd of twice-as-salty seawater behind. This salty water is diluted with up to 1.4 billion gallons of water that Tampa Electric Co.'s adjacent Big Bend Power Plant uses as a cooling agent to achieve up to a 70-to-1 dilution ratio. The diluted water then moves through the power plant's discharge canal, blending with more seawater before being safely reintroduced to Tampa Bay. By the time the discharged water reaches Tampa Bay, its salinity is nearly the same as the bay. In addition, the large volume of water that naturally flows in and out of Tampa Bay near Big Bend provides further dilution, preventing any long-term build-up of salinity. Monitoring since the plant's re-opening in January 2008 consistently shows no measurable changes in salinity, even when the plant was operating at maximum capacity.
Author's Note: Mark Strauss is president of American Water Enterprises, the non-regulated products and services division of American Water. Based in Vorhees, New Jersey, American Water is the largest investor-owned U.S. water and wastewater utility company. It provides drinking water, wastewater and other related services to about 15 million people in 32 states and Ontario, Canada.
More Water & WasteWater International Current Issue Articles
More Water & WasteWater International Archives Issue Articles