Roundup — Analytical Laboratory Equipment
A new medium enables the differentiation of E.coli and other coliform colonies by a simple colour change. Oxoid MLGA (Membrane Lactose Glucuronide Agar) simplifies the membrane filtration method for E.coli and coliforms...
Apr 1st, 2004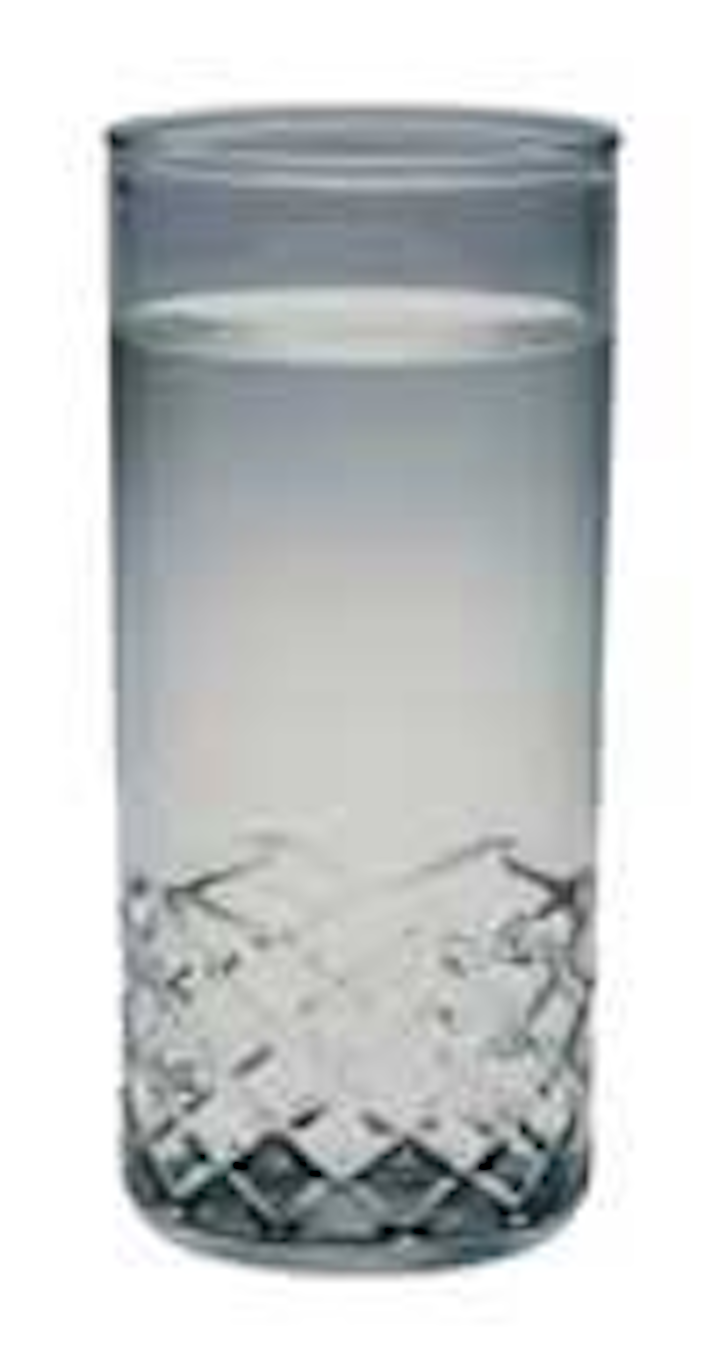 Oxoid medium simplifies membrane filtration method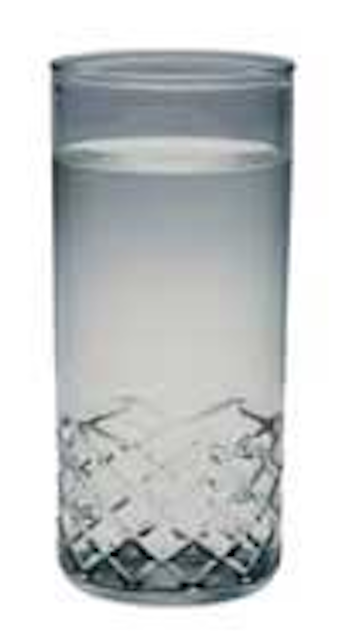 Click here to enlarge image
A new medium enables the differentiation of E.coli and other coliform colonies by a simple colour change. Oxoid MLGA (Membrane Lactose Glucuronide Agar) simplifies the membrane filtration method for E.coli and coliforms by reducing the number of filtration stages required from two to one, and by reducing the need for further confirmation steps. This saves significant time, allowing for faster reporting of results.
The chromogenic substrate in Oxoid MLGA, 5-bromo-4-chlor-3indolyl-ß-D-glucuronide (BCIG), is cleaved by the enzyme ß-glucuronidase and produces a blue chromophore that builds up within the bacterial cells. In addition, the incorporation of phenol red detects lactose fermentation and results in yellow colonies when acid is produced. Since coliform colonies are lactose-positive, they will appear yellow on this medium and as E. coli colonies are lactose and ß-glucuronidase positive, they will appear green.
Oxoid MLGA eliminates the need for further confirmation of green E. coli colonies because the chromogen is so specific. This allows E.coli results to be reported at an earlier stage.
The Environment Agency's report, "Methods for Examination of Waters and Associated Material - The Microbiology of Drinking Water 2002," describes MLGA. This report describes tests for coliforms and E. coli as the most important routine microbiological examinations carried out on drinking water. They provide the most sensitive means to detect faecal contamination, assess the effectiveness of water treatment and disinfection, and to monitor water quality in distribution.
Oxoid Limited
Basingstoke, UK
IDEXX launches new enterococci test
A new rapid test for the European enterococci test market produces results in 24 hours. The Enterolert™-E test requires less than one-minute hands-on time, eliminates the need for membrane filtration, confirmations, transfer steps and filtering, and detects contamination in half the time of standard methods, according to IDEXX Laboratories, Inc.
Alex Miller, IDEXX's worldwide product manager, explained: "Results provided by Enterolert-E correlate directly with those produced using ISO method 7899-2 (membrane filtration with Slanetz and Bartley medium), but are available one day earlier. This allows UK and European laboratories to process results more quickly, ensuring faster response to potential public health risks."
The UK, Germany, Norway, Switzerland, Iceland and Hungary approved IDEXX's Colilert-18®/Quanti-Tray® method as an alternative to the European Union Drinking Water Directive standard for coliform/E. coli. Enterolert-E works with the same Quanti-Tray platform.
Sensitive to one enterococci/100mL, Enterolert-E and Quanti-Tray detects up to 200 enterococci per 100ml in drinking water samples. Enterolert-E uses a Defined Substrate Technology® (DST) nutrient, which fluoresces when metabolised by enterococci. DST improves test accuracy and eliminates the need for hazardous sodium azide suppressants used in traditional media, according to IDEXX.
IDEXX Laboratories, Inc.
Westbrook, Maine, USA
Lightweight luminometer used for hygiene monitoring
Biotrace International designed a portable, hand-held luminometer for use with Clean-Trace and Aqua-Trace, its ATP- (adenosine triphosphate) based rapid hygiene monitoring tests. Weighing around 400 grams, the Uni-Lite NG luminometer is used in food and beverage manufacturing, water treatment, paper and pulp, and healthcare.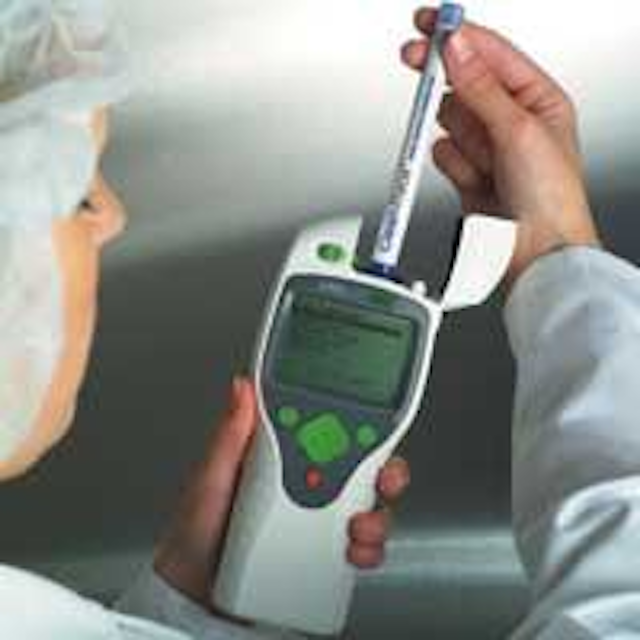 Click here to enlarge image
Software can be upgraded remotely allowing future features to be added without the need to return the instrument. An internal calibration self-check device assures users that the Uni-Lite NG is still correctly calibrated. The luminometer offers a re-test facility, which allows users to retest a failed test point as many times as required, allowing all results to be recorded.
Biotrace International
Bridgend, UK
Precision glass columns help users customise for chromatography tests
Omnifit precision glass columns offer a problem-solving modular approach that helps users customise the column to meet application-specific requirements of low- and mid-pressure, standard and inert, liquid chromatography operations.
A modular kit from Bio-Chem Valve Inc. offers adjustable height, ready-for-use, Omnifit liquid chromatography columns to meet users' need for fast changeover and fine control.
Omnifit columns, available in fixed and adjustable design configurations, are supplied in a convenient kit format. Each kit includes a variety of standard and inert end fittings and frit options, and pre-assembled tubing sets. The adjustable column features a plunger-style end-piece that permits the user to exercise fine control minimising the risk of disturbance to the packed bed.
For a standard aqueous system, the user selects the Omnifit columns, constructed of borosilicate glass, PE fittings and 25µm polyethylene-fitted frits. For use within a totally inert solvent resistant system, the user replaces the PE frit end piece with the alternative PTFE version supplied in the frit kit to cope with the harshest laboratory chemicals.
Bio-Chem Valve
Boonton, New Jersey, USA