World News
Collection of water and wastewater new headlines from the world

May 21st, 2014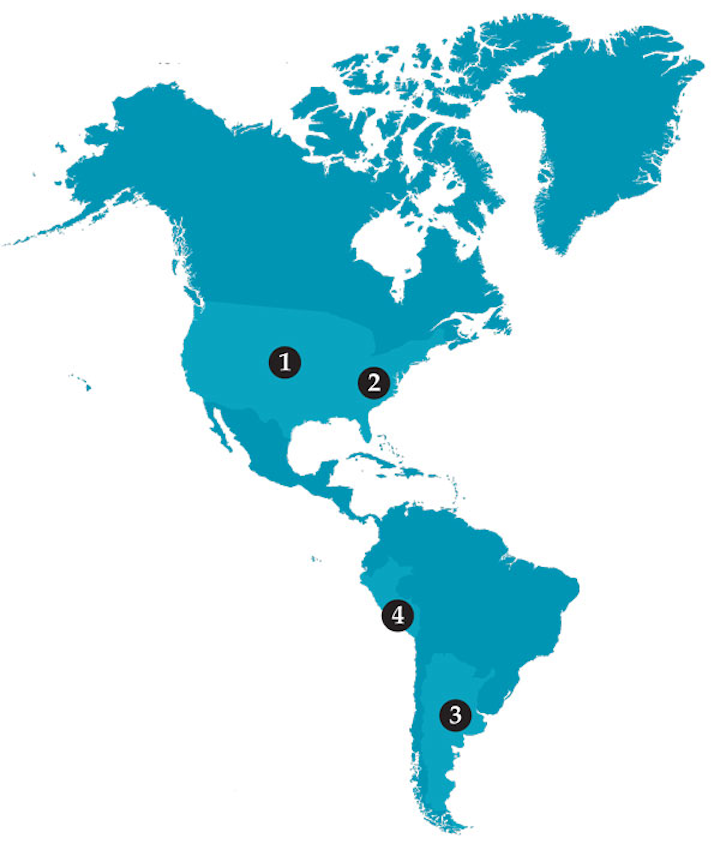 WORLD NEWS
1 US
An open technology challenge has been launched with four prizes of US$50,000 up for grabs for solutions that can improve the energy efficiency of seawater desalination. The challenge sets out to lower desalination energy costs globally (75.2 terawatt-hours of electricity per year) through technology advances, process improvements, or both. Launched by GE ecomagination and Aramco Entrepreneurship, the deadline to submit entries is July 16, 2014 and winners will be announced in November 2014.
2 Washington, US
The U.S. Department of Agriculture (USDA) will invest nearly US$387 million to 116 recipients in 40 states and the Commonwealth of Puerto Rico in a bid to improve water and wastewater services for rural America. McCrory in Arkansas will receive $2.1 million to build a water treatment facility and two water supply wells. While Paintsville in Kentucky will receive a $4.9 million loan and $2.1 million grant to rehabilitate its sanitary and stormwater systems.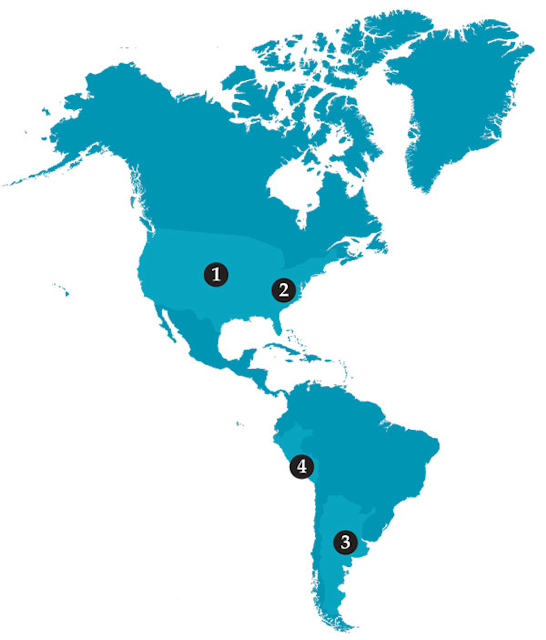 3 Argentina
Oil refinery operator, Yacimientos Petrolíferos Fiscales (YPF), commissioned Xylem in a US$1.1 million order to remove 208,000 cubic metres of water from its permises following a flood. This was as a result of a severe electrical storm causing the oil refinery to catch fire, and its pump station and surrounding pathways were completely flooded. Following removal of the water, YPF purchased 15 high-power Godwin dewatering pumps for future flooding emergencies.
3 Peru
Swedish construction company Skanska has won a contract to build a wastewater treatment plant worth SEK640 million (US$98.3 million) to provide treatment services for a mine in Peru. The project will help to reuse wastewater in the mining process and avoid the use of fresh river water. Skanska will be in charge of the construction of the plant and four pump stations. Project completion is expected in the third quarter of 2015.
4 Saudi Arabia
What is being called one of the world's largest desalination plants – the 1 million m3/day facility in Ras Al-Khair – has been commissioned. Located in an industrial city 75km north-west of Jubail, the plant will supply 800,000 m3/day to Riyadh city, with another 100,000 m3/day supplied to regions located north of Eastern Province. Minister of water and electricity, Abdullah Al-Hussayen commissioned the plant.
5 Egypt
A mobile solar powered desalination plant has been inaugurated in the Marsa Matrouh governorate, according to the State Information Service in Egypt. The small-scale plant is part of the State's efforts to use scientific research to address society issues, including water shortages.
6 Eire
Researchers in AMBER, the Science Foundation Ireland funded materials science centre headquartered at Trinity College Dublin have developed a new method of producing industrial quantities of high quality graphene. Thomas Swan Ltd has worked with the AMBER research team for two years and has signed a license agreement to scale up production and make the high quality graphene available to industry globally. It is hoped the process could be scaled up to produce 100s of litres. Until now, researchers have been unable to produce graphene of high quality in large quantities.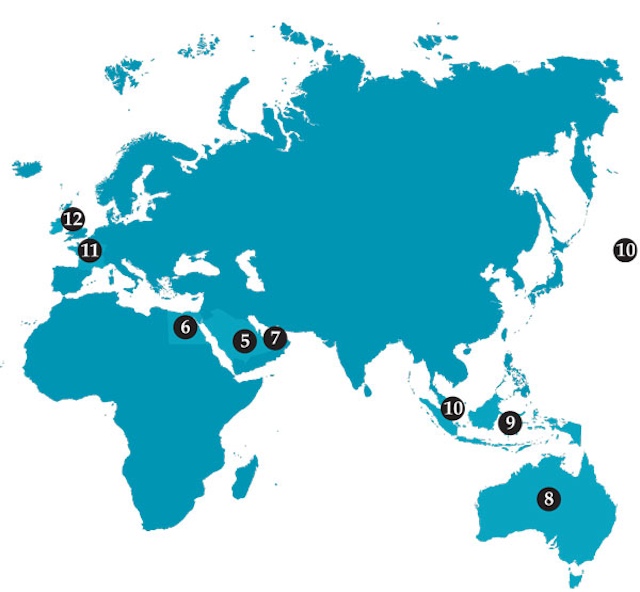 7 UAE
Veolia Water Solutions & Technologies has signed a partnership with Corys Environment, the environmental investments arm of Green Coast Enterprises, to promote water and wastewater systems developed in UAE and the Emirates of Dubai in particular.
8 Australia
Utility South East Water in Victoria is seeking expressions of interest to apply a digital metering solution including end points, telecommunication networks and information systems for its 825,000 residential and commercial customers. The utility trialled digital water meters in 2013 and then expanded the trials to include three additional suburbs within their service region in the south east of Melbourne. Expressions of interest documentation can be found at www.australiantenders.com.
9 FRANCE
A fifth of France's supplied water is lost in leaking pipes with a total of 1.3 million cubic metres each year going to waste, a new survey has found. Published in the magazine - 60 million consommateurs - the findings reportedly showed that a quarter of prefectures had leak rates of more than 25%. Dinge-les-Baines, in Alpes-de-Haute-Province was reported as the worst performing area with a leak rate of 54%, compared to 4% in Le Mans. Estimates suggest the repair cost would be between €1.5 billion to €2 per billion per year.
10 Singapore
A joint venture including consultancy Black & Veatch and AECOM have secured the second phase of Singapore's Deep Tunnel Sewerage System (DTSS), multi-billion dollar project. DTSS Phase 2 will extend the deep tunnel system from DTSS Phase 1 to cover the western part of Singapore, including the downtown area and major upcoming developments such as Tengah Town.
11 Indonesia
A joint venture operation has been set up by the Beijing Enterprise Water Group (BEWG) to obtain concession rights to construct and operate three water plants in Medan City. Over a 25 year period, water will be sold to purchaser, Peruasahaan Daerah Air Miunum Tirtanadi Provinsi Sumatera Utar. Total project investment is about RMB200 million (US$32 million).