Pollutec Soothes the Environmental Palate
The Paris event pales by comparison to its Lyon counterpart, but still manages to break records in drawing the best and brightest of the environmental industry
Dec 1st, 2007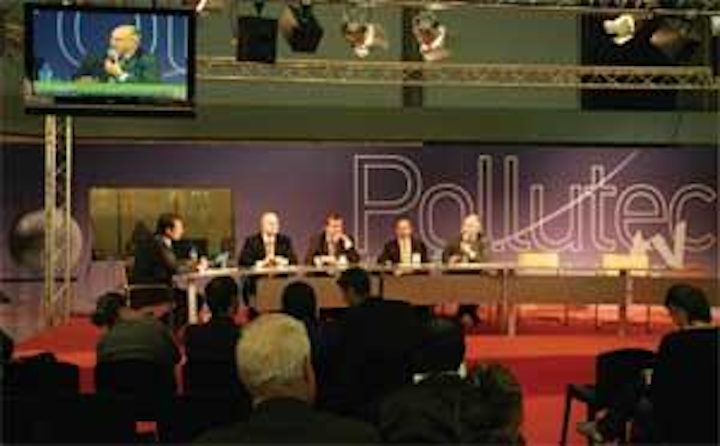 The Paris event pales by comparison to its Lyon counterpart, but still manages to break records in drawing the best and brightest of the environmental industry
Rubber–band bound stacks of business cards I collect at tradeshows and conferences with little notes in various colors of ink – black, blue, green – remind me how I should follow–up with their namesakes. For some people, I may have multiple business cards from jobs and companies their careers have traversed in the decade I've covered the global water and wastewater improvement market. As such, it's always nice when you meet a new group of folks with whom to grow relationships. I got that chance at the end of November at Pollutec, one of the largest environmental industry events in the world.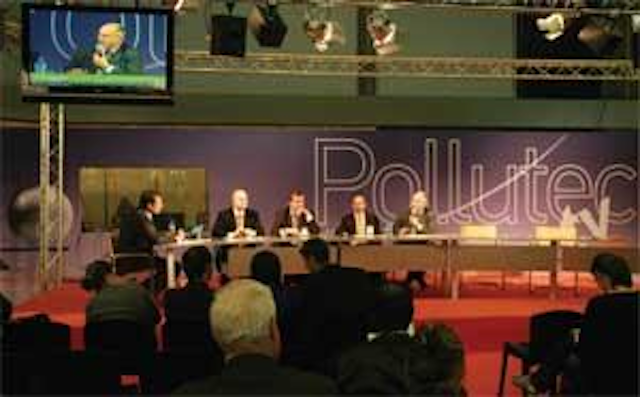 Pollutec Horizons, Nov. 27-30, Paris, France
Click here to enlarge image
Now under the Pollutec Horizons brand, the Paris event attracted 45,397 people in four days. Excluding exhibitors, the number rose to 35,980, a 10% rise from 2005, the last time it was held in Paris. It drew 1,451 exhibitors from 35 countries occupying 51,600m2 (up 5% over 2005). Granted, this is the smaller of the locales for the event in the sense that, in even years, Pollutec is held in Lyon, France, where it's traditionally about 50% bigger.
At my first Pollutec, we rolled out a new technology to cover such events, the video interview. Leo Wolfert, our EU digital media sales manager came armed with his camcorder, and he and I conducted several interviews on the tradeshow floor. The video presentation based on the interviews will be posted on our website in February. Among our subjects were:
Didier Chenet, sales engineer with Wallace & Tiernan S.a.r.l., a unit of Siemens Water Technologies
Michel Marien, country manager – France for Norit Activated Carbon
Christian Dinaux, area sales manager for Norit X–Flow
Philippe Sauvignet, a technical director at Veolia Water
Jérôme Moissonnier, marketing manager and area export manager for Danfoss Socla
Jean–François Rolin, regional operations manager for Krohne S.A.S., and
Everett Wakai, U.S. Commercial Service environmental specialist at the U.S. Embassy in Paris.
I've known Mr. Wakai for several years, having met him during another event in Paris in 2002. He underscored the importance of the event as co–organizer along with Steve Hillman, president Environmental Marketing Group Inc., of Pollutec's USA pavilion, which hosted several U.S. companies including W.L. Gore, ARI Technologies and MIOX Corp., a specialist in onsite–generated mixed–oxidant disinfection solutions.
"France is the home of three of the biggest water treatment companies in the world in Saur, SUEZ and Veolia," Wakai said. "As such, Pollutec offers an excellent platform from which to look at global water issues, which are becoming ever more critical due to concerns over global warming and its potential impact on water resources worldwide."
Others we got to chat with included Hach Lange, Parker Lucifer, Waterleau, Austep, Oldham/Industrial Scientific, Micropolluants Technologie, Tethys Instruments, Pall, ESRI, Toray, Grundfos, Wheelabrator, SERES Environnement, Proserpol, Invent, Ianesco, Jacobi Carbons, Ecoceane, Techmas, Swan Environmental, Clearsource, Eloy and the International Ozone Association – whose Pan American Group executive director Paul Overbeck was just named to head the International Ultraviolet Association as well.
After the show, Caroline Clopet, Veolia international press relations specialist, escorted me to Veolia Environnement's Anjou Research Center in Maisons–Laffitte, France, outside of Paris, where Hervé Suty, general manager of water research, graciously gave us a tour of the facilities and outlined various efforts under way to improve treatment technologies globally.
At Pollutec, I picked up a copy of Global Water Intelligence's latest "Water Desalination Report," a topic for which there are two articles in this issue. Over the next decade, it notes sales of low–pressure membrane will outstrip those for RO membranes, increasing fivefold to $30.3 billion. In the same time, the total new–build value of all desal plants should top $8.2 billion. The market research company has agreed to write several market overview articles for WWI in the coming year. We hope you find them illuminating.
As we begin a year with a number of biennial and triennial events – including Munich's IFAT in May and Amsterdam's Aquatech in September – on top of the normal conference fare, Pollutec sets the table for the future quite nicely.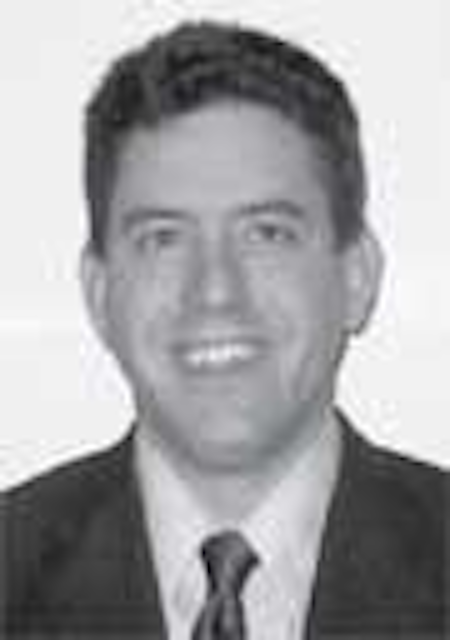 Click here to enlarge image
Carlos David Mogollón,
Managing Editor