Learning from Ghantoot - Pushing Desalination Systems to the Limit
Coming to their end, the original trials in Ghantoot were designed to help push desalination technology and drive down energy consumption. What's next for the companies and the site?
Mar 1st, 2017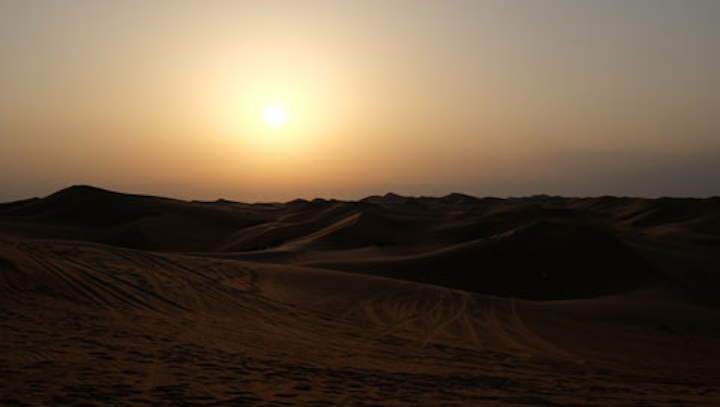 The original Masdar-led desalination trials in Ghantoot, Abu Dhabi were designed to help push technology and drive down energy consumption. What's next for the five companies and the site?
Tom Freyberg reports from Abu Dhabi
The water industry lacks innovation. Desalination is energy intensive. Water processing is a large consumer of power from the grid. The Middle East is just full of energy hungry thermal desalination plants. Right? Wrong. While many people perhaps less familiar with the water sector may make such observations, efforts going on in the Middle East, particularly Abu Dhabi are hoping to change some of these common misconceptions.
Many WWi readers will be aware of the desalination trials coming to their end in Ghantoot. Led by Abu Dhabi organisation Masdar, four companies – Veolia/Sidem, SUEZ, Abengoa and Trevi Systems were invited to set up small scale desalination systems. While Suez was experimenting with pre-treatment and ultrafiltration membranes, others such as Trevi Systems addressed the role forward osmosis membranes can play in water treatment.
The idea has been to create an environment in which desalination components could be tweaked, tested and pushed. On a live, large scale plant this is not possible as any equipment failure inevitably leads to potential downtime. Ghantoot became a desalination expert's playground – a chance to play and reconfigure components treating challenging high salinity waters.
Later on, French company Mascara Engineering then joined the site as the fifth company. This latest addition trial was designed to test off-grid, solar powered desalination for remote, rural locations.
Results to date
Although data from the trials is set to be collaboratively released between Masdar and its partners this summer, WWi magazine was able to find out results from three of the trials.
Speaking to WWi magazine on the sidelines of the International Water Summit, Daniel Villessot, president of the supervisory board for Mascara Engineering, says positive results have been reported to date.
The company achieved a 3-3.3 kilowatt hour per cubic metre (kWh/m3) energy usage rate for its 40 m3/day desalination plant, against an overall target of 3.6 kWh.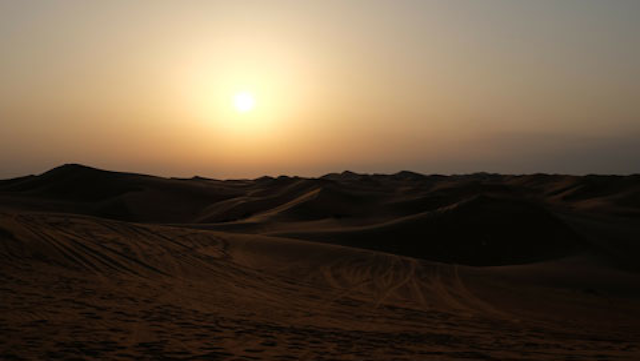 Riding on what it considers a success in Abu Dhabi, the company has now signed projects in Tunisia and Bora Bora in the Pacific Islands.
In Tunisia, a 1000 m3/day plant has been confirmed with water utility Sonede, with 50% of the €1.2 million project cost fronted by Mascara and a hope that the remaining 50% will be provided by partner Masdar. This project will use a hybrid approach – so water filtration is powered by solar panels during the daytime but reverts to grid power during the night.
Meanwhile, a separate solar powered reverse osmosis (RO) unit is also currently being shipped to Bora Bora, a small South Pacific Island. This will be a smaller, 80 m3/day demonstration project designed to test the system in a very remote location, without grid access.
Unlike the Tunisian project, which will be a grid/solar hybrid, Bora Bora will be purely off-grid designed to test system reliability in very remote, challenging conditions.
Maintaining energy consumption
The SIDEM-Veolia project was shut down at the end of February and will be taken apart in March. A total of nine months of continuous operation and six months of tests were successfully complete on the pilot unit.
"We are proud to say that we were able to meet all objectives, even surpassing in some cases,"Henri Casalis, SIDEM's project manager at Masdar tells WWi magazine.
During the nine months of operation, the main contractual requirement was to maintain total energy consumption below 4 kWh/m3 on the pilot.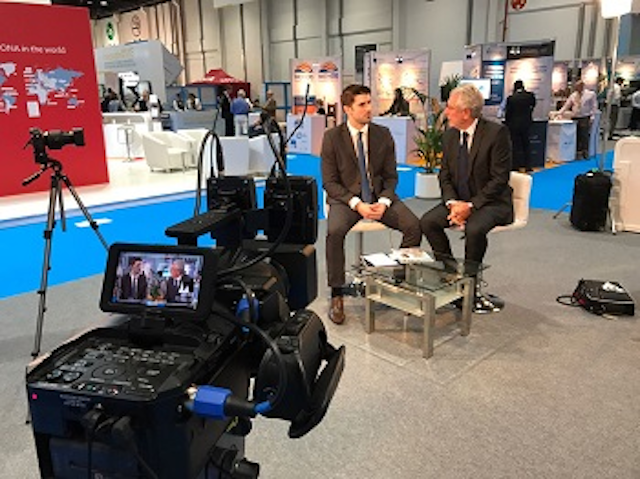 Daniel Villessot (right) from Mascara says after Ghantoot the company has secured projects in Tunisia and Bora Bora
Extrapolated to a large-scale unit, and with a similar design, this is equivalent to 3.6 kWh/m3, Veolia adds.
It should be noted that conventional RO plants operating with similar operation conditions are substantially above 4 kWh/m3.
Additionnaly, a new pre-treatment system including Spidflow® Filters were used, which SIDEM-Veolia says are "immediately transposable to large-scale units" with a reduced footprint of 25%.
Tweaking and tuning
US firm Trevi System is now three quarters of the way through its trial, following delays at the start. Compared to the other trials, this one has a much lower energy target of 1 kWh/m3 and it's currently achieving 1.3 kWh/m3 to 1.4 kWh/m3.
Speaking to WWi magazine, John Webley, chairman and CEO of the company says "across the entire plant, you are talking about a few light bulbs and the computer that are causing us to miss our target".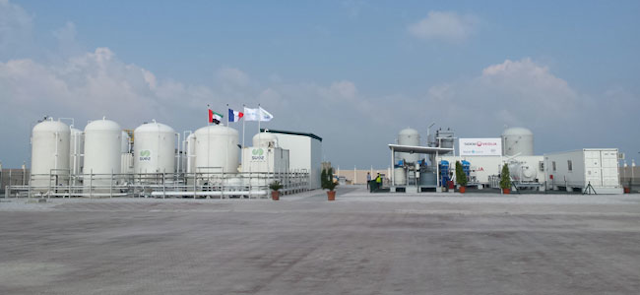 Ghantoot in Abu Dhabi has been a desalination testing ground, with five companies operating trial-scale plants
This trial aims to be finished by April and consists of a 50 m3/day forward osmosis installation using a thermos-solute draw solution to create the osmotic pressure needed to desalinate the water. Waste heat causes a phase separation of the 'draw solute', producing water and a concentrate draw solute.
Webley says the next stage is to develop a 500 m3/day project in the Middle East, powered entirely by renewables. Site selection is currently taking place with a number of developers reportedly interested. "We intend to run it continuously," he adds.
"This is the first of its kind in the world producing the lowest energy desalination, so it's going to take a bit of tweaking and tuning."
SUEZ & ABENGOA
Spanish firm Abengoa has been operating a larger operation at the site, producing 1,060 m3/day of water. A hybrid process consists of reverse osmosis membranes in combination with a membrane distillation system. The aim is to optimise membrane distallation to treat brine. While the company was unavailable for comment this time, in WWi's last article we reported that energy usage at the site was recorded at 3.4 kWh/m3.
Meanwhile, the third French company on the site - SUEZ - has been testing dissolved air flotation and membrane pre-treatment adapted for challenging Gulf conditions, together with a double pass RO system. The company has also cited a 3-3.6 kWh/m3 energy usage but is also working on a second trial, using liquid-to-liquid ion exchange resin technology to increase the volume of water produced without raising seawater intake.
Joint venture agreements
With the Ghantoot trials reaching their end, it raises the question of what host company Masdar intends to do with the results. After all, it's one thing claiming improvements in energy efficiency on trial-scale plants but another scaling this up to municipal sized projects.
It's important at this stage to step back and look at Masdar's role in other industries, to get an indication of its long-term view on water. The organisation has evolved from Abu Dhabi to become a developer of international energy projects, including wind projects in the UK and Spain.
To date it claims to have invested $2.7 billion into renewable energy since its inception but has plans to expands its energy footprint into the Indian, Pakistan and Algerian markets.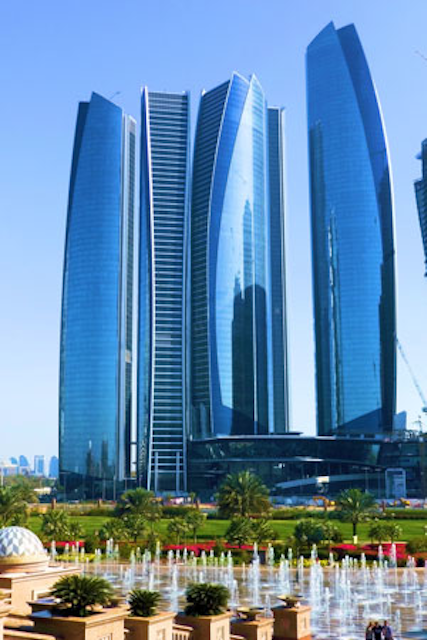 Behind Abu Dhabi's luxury, such as the Etihad Towers, work in Ghantoot only 100km away could pave the way for more energy effiencient desalination plants in the region
For water, Masdar says it plans to co-create special purpose vehicles (SPVs) with the Ghantoot partners to bid on desalination projects.
Speaking to WWi, Mohammad Abdelqader El Ramahi, direct of asset management, engineering & operations at Masdar, says: "For the next step, we are most probably going to establish SPVs – special purpose vehicles based on JV (joint ventures) – between us and the successful partners who meet the required criteria and parameters, both commercial and technical, and then address the global market.
"We will be competing in Abu Dhabi, the UAE and the GCC – there are many projects coming in Saudi Arabia for example and in the MENA region. There will be new tenders launched in North Africa like Algeria and in the US and Australia."
El Ramahi says the joint bids would be based on "renewable energy powered desalination solutions".
He said that the trials have been "promising" but that the preliminary results will be officially published jointly in June-July.
A game of chess
El Ramahi says the Ghantoot programme is "not an objective on its own: we are not an R&D facility – our sister Masdar Institute is. We are an RDT facility (research & development transformation). We want to take this innovative technology to the next frontier and the next level of commercialisation."
Masdar has been eyeing up the desalination market as if it's a game of chess. Ghantoot has merely been its opening play, moving pawns forward and getting a feel for the opponent, in this case challenging waters. Its long- term move is to enter the global desalination project market.
Backed by the deep pockets of the Mubadala owning company and with Ghantoot trial data behind it, Masdar no doubt hopes to achieve in water what it has done in renewable energy – to get a name for itself on the international stage.
International desalination engineering companies should keep an eye on this development as a check-mate could soon be heading their way.
Tom Freyberg is chief editor of WWI magazine.
More Water & WasteWater International Current Issue Articles
More Water & WasteWater International Archives Issue Articles