LightStream Technologies' global network builds momentum
Pulsed ultraviolet technology disinfects without chemicals, mercury lamps or ozone gas that risk the safety of workers, the public and the environment, says Chris Zanardi of LightStream Technologies.
Dec 1st, 2002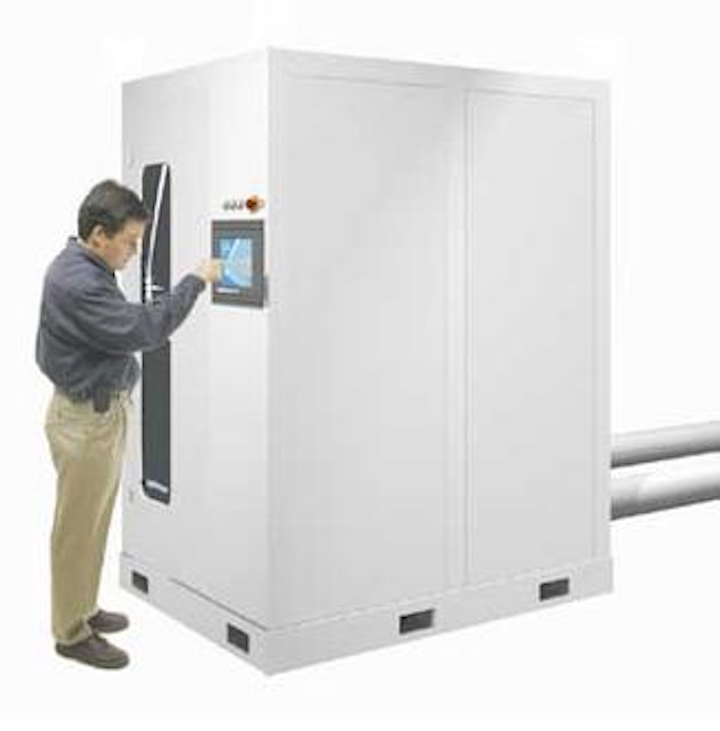 By Chris Zanardi, Robert M. Lantis
Pulsed ultraviolet technology disinfects without chemicals, mercury lamps or ozone gas that risk the safety of workers, the public and the environment, says Chris Zanardi of LightStream Technologies.
LightStream Technologies' revolutionary pulsed ultraviolet (PUV) water and wastewater disinfection technology is attracting much attention from industrial and municipal clients and potential distributors in Europe, Pakistan and the United Kingdom. Exclusive sales and service partnerships in Bosnia, Croatia, Czech Republic, Herzegovina, Italy and Pakistan were finalised in November and December; however the LightStream Exclusive Technology Provider network will soon cover 40 countries. In addition, the company will begin shipping the LSi to Great Britain, Ireland, Spain, Czech Republic, Poland, France and Italy in January 2003.
On 1 October at AquaTech in Amsterdam, the US-based company globally launched the LSi, the first of its LS series of water and wastewater disinfection machines. The LSi combines the advances afforded by PUV light with new "smart" technologies, such as digital operating systems, optimised fluid dynamics and user-friendly touch screen operation into a "plug and play" disinfection machine that uses no chemicals and contains no mercury. The machine produces the UV by means of short, ultra intensity pulses (up to 30 per second) of light through a single inert xenon flash lamp.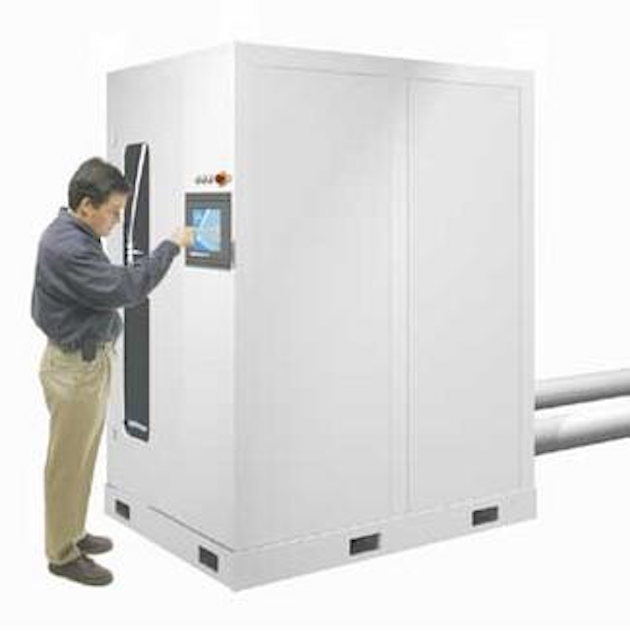 The Lightstream PUV lamp operates at a very low temperature. Photo by Lightstream Technologies
Click here to enlarge image
The performance-based disinfection method of the LSi is a departure from existing prediction-based systems, and enables the manager to achieve complete control and accountability for their UV disinfection system by providing actual real-time measurement, control and reporting capabilities.
Through its patented Constant Optimum Dose methodology, each unit conducts continuous sub-second analysis of UV intensity, and then intelligently performs real-time adjustments to deliver the specified UV dose. This is accomplished by means of an internal closed loop control system which, in real-time, adjusts the reactor module's UV power and/or flow rate to accommodate varying influent conditions. This continuous system performance measurement, adjustment and confirmation ensures delivery of the required UV dose.
The enormous peak power per pulse capability of the PUV lamp — six million watts peak UV-C per pulse — delivers high UV photon flux density upon pathogens, which increases the instantaneous UV penetration through fluid, particles and pathogens.
UV output efficiency is consistent because the output is neither dependent upon the lamp operating temperature, nor associated temperature changes in ambient cooling (influent) water. PUV lamps allow an instantaneous change in UV output across an impressively large power range. The power produced by PUV lamps is always in the form of consistent, quantifiable discrete pulses of UV energy, and it can be commanded in real-time with much greater precision, since the UV output is always simply a function of the pulse repetition.
The LSi is a self-contained machine with a flexible PC-based touch screen control panel available in 22 languages, and powerful xenon flash l amp enclosed within a UV reactor module that can be replaced in minutes by moving two levers. The unit's single-lamp reactor module is rated for 100 million pulses and requires no cleaning.
The technology is scalable for various water and wastewater applications, whereby units can be linked together to accommodate a site's particular flow-rate conditions, influent quality and desired effluent quality. Each LSi unit can treat up to 160 m3/hour (1 mgd), serving applications that include industrial process fluids, municipal wastewater, potable water, cooling towers, VOC remediation and municipal swimming pools.
Authors' note
Chris Zanardi is the marketing manager of LightStream Technologies, based in Reston, Virginia, USA. Robert M. Lantis is the chief technology officer of LightStream Technologies.
---
Asco Pompe and LightStream strike alliance
Italian water and power market leader ASCO Pompe, S.r.l entered into an agreement with LightStream Technologies Inc., to serve as the Exclusive Technology Provider of LightStream's LS Series of advanced pulsed UV water disinfection machines in Italy.
"The Italian water and wastewater treatment market has a strong requirement for an advanced water disinfection technology that eliminates the safety and performance compromises of conventional disinfection methods, "said Alberto Sale, responsible for the water treatment division of ASCO Pompe. "LightStream's pulsed UV technology meets this requirement," he added. LightStream's technology delivers powerful disinfection without the use of mercury to produce UV light.
LightStream also formed exclusive sales and service partnerships with SOKOFLOK, s.r.o. for the Czech and Slovak Republics; Enviro-Management, Inc. for Pakistan; and Acquamarin for Croatia, Bosnia and Herzegovina.