Desalting Water, Nature's Way
Singapore is trialling new technologies to bust the myth that desalination is costly and energy intensive.
May 1st, 2012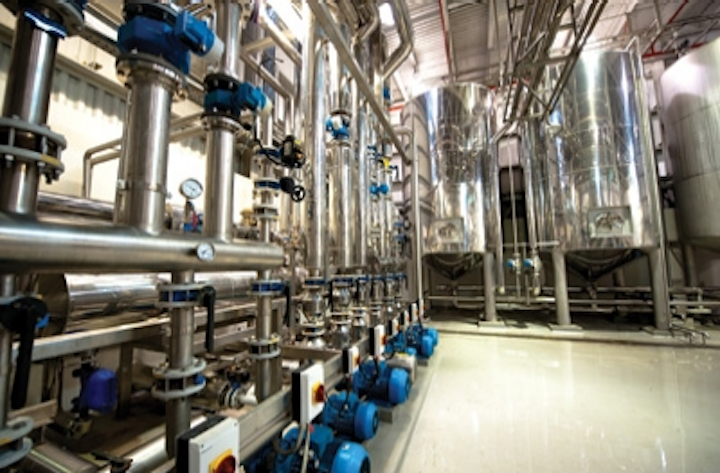 Tom Freyberg
Chief Editor
Singapore is trialling new technologies to bust the myth that desalination is costly and energy intensive. It says that in the future biomimetic membranes will be able to reduce desalination energy requirements to a miraculous 0.8kWh/m3.
The time will soon be upon us for the global industry to rub shoulders and meet at the Singapore International Water Week. Once heralded as the global hydrohub for the water industry, the country has a lot of pressure on its shoulders to keep up this reputation.
Desalination currently supplies 10% of water demand in the country and the aim is to increase desalinated water to 30% of total supply by 2060. So, in other words, in just under 50 years a third of the country's water will come from the sea.
As you will read from PUB's chief technology officer's article on page 41, Singapore is hoping that the current 3.5kWh (kilowatt-hour) of energy needed to produce a cubic meter of water will be reduced to less than 1.5kWh using the latest technologies.
One technology being trialled is Siemens' electrochemical desalination, which instead of pumping seawater through membranes to remove salt, uses an electric field. Using lower pressures than traditional reverse osmosis desalination, the trial unit is already treating 50 m3 per day reportedly using half the usual amount of energy.
Most interesting of all are PUB's plans to use biomimetic membranes, also known as biomimicry. These are basically inspired by how pores in the human body and even plants filter out contaminants and transport water. The idea is that the replicated membrane rejects specific, targeted salts and transports water at lower pressures.
PUB believes that with further research breakthroughs in this area, desalination energy consumption could be reduced down to 0.8 kWh/m3. That is a huge leap from current energy requirements yet the industry is clearly cautious over the time required to fully commercialise research.
Sources say most new membrane applications take between five and 10 years of development and testing. And new technologies need to build credibility and confidence, which can take a further 10-15 years to achieve. "It is unlikely that biomimetic membrane will gain such confidence in the short term," says Adel Sharif, professor of water engineering and process innovation at the University of Surrey.
"It is expected that a specific energy consumption of less than 3.0 kWh/m3 could be achieved with innovative processes such as Forward Osmosis, coupled with the advancement of membrane and pressure recovery technologies. Also desalinated water with a less than $0.8/m3 could be produced."
In light of the industry demand to reduce desalination energy, the International Desalination Association (IDA), as can be read in the news highlights on page six, has launched an energy Task Force. The goal of this group – led by former IDA president Leon Awerbuch - is to achieve a 20% reduction in all major seawater desalination processes by 2015.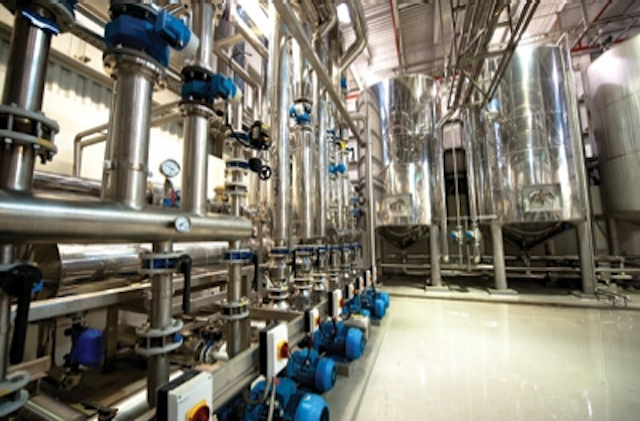 Could nature hold the key to cheaper desalinated water?
Current IDA president, Corrado Sommariva, remains optimistic on bringing down energy requirements.
"These technologies can surely compete on energy levels, but it may be difficult to get the CAPEX right at the beginning…We have already done a lot if you think that the specific energy consumption for a SWRO plant was 7 - 8 kWh/m3 just 15 year ago and we can now go down to 3 - 4 kWh/m3.
"The dream I have is to generate water through desalination so efficiently that the CO2 we introduce in the environment by generating this water is lower than the CO2 that a tree watered with the same water will offset. This may be if we get down to 0.8kWh to 1kWh/m3."
Discussing biomimetic membranes, Miguel Angel Sanz, director of business development (Spain) for Degremont, adds: "There's still a long way to see an industrialised commercial product. We will need to wait several years to see something in a desalination plant."
The use of biomimetic membranes copying the human body on a commercial scale may be some time off, but PUB does have time on its side to roll out such technology once proven. The topic is likely to be discussed during the Singapore International Water Week, so I look forward to seeing you all there.
More Water & WasteWater International Current Issue Articles
More Water & WasteWater International Archives Issue Articles