Middle East/Africa
May 1st, 2012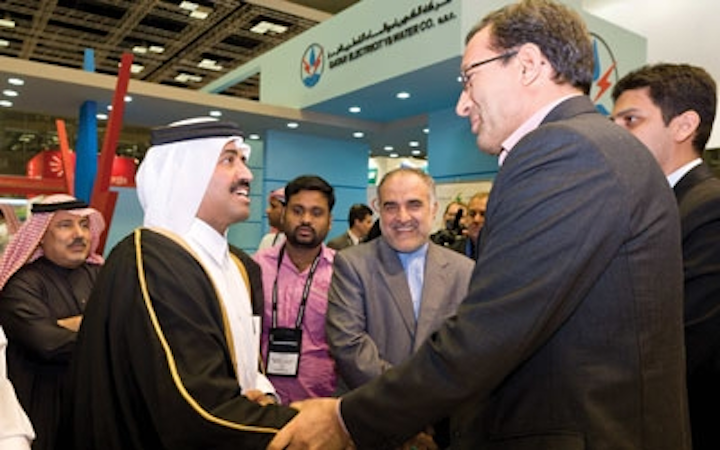 Petrochemical demineralization contract awarded in Saudi Arabia
Aquatech has secured an order for a demineralizing plant for IBN Rushd, a Saudi Arabia Basic Industries Corporation (SABIC) affiliate petrochemical facility, in Yanbu, Kingdom of Saudi Arabia. The technology to be supplied by Aquatech is a mixed bed demineralizer of 130 cubic meters per hour capacity.
The plant will treat desalinated water and convert it to demineralized water for downstream use as boiler feed water. Treated water will have silica levels of less than 0.1 ppm and this is a repeat order for Aquatech.
The firm supplied a similar plant of three mixed bed units for the same facility in 1995. As part of the expansion plans, the two new units supplied by Aquatech will be consolidated with the earlier units. The plant is expected to be completed around early 2013 and Aquatech has previously worked with SABIC affiliates including United Petrochemicals, PetroKemya and Sharq.
---
Iraq undertakes US$10 million wastewater treatment upgrade
Metito is partnering with the Snafee Group, to supply the process design of three sewage treatment plants, in South Basra, Um Qasser, Safwan and Shat Al Arab, which represent a combined contract total worth over US$10 million. Metito will also undertake all engineering requirements for the plants, including selection and supply of the mechanical and electrical equipment.
Metito has also been recently awarded a contract worth US$9 million to upgrade the main Freeha Sewage Treatment Plant (STP) in the holy city of Karbala.
"Water shortages continue to plague Iraq, with droughts and lack of access to clean, safe drinking water affecting an estimated 7.6 million Iraqis, according to a report by UNESCO in 2010", explained Mustafa Hasan, general manager of Metito Jordan, Iraq and Syria. "Tackling this shortage has been a matter of grave importance for the Iraq government."
---
Israel's Ashdod desalination plant awards ultrafiltration contract
Pentair X-Flow has signed an agreement to supply Seaguard ultrafiltration (UF) membranes and skids to the Ashdod seawater reverse osmosis (SWRO) plant in Israel.
With a UF permeate capacity of 930,000 m3 the plant will supply 100 million cubic meters of desalinated water a year. It will be the first potable water plant built under the government's emergency plan for the water economy in Israel.
Once completed, Ashdod will be one of the largest SWRO plants with UF as pre-treatment in operation worldwide.
In November 2009, the IVM consortium, consisting of Israel's Minrav Holding and Spain's SADYT, won the international tender from Mekorot Development and Enterprise to build the seawater desalination plant at Ashdod.
This group will design, build, commission and then operate the plant for two years.
The plant is scheduled to be in full production by December 2013 and desalinated water from the plant will amount to approximately 15% of Israel's domestic water consumption.
Once the Ashdod plant is completed, the five largest desalination plants in Israel combined will supply around 85% of Israel's domestic water consumption.
---
Bluewater Bio attracts $5 million funding
Bluewater Bio International has completed a £22.5 million financing round, led by specialist Cleantech investors Ombu Group and Hermes GPE Environmental Innovation Fund LP with GP Bullhound acting as an advisor. The investment follows a partnership with SUEZ Environment subsidiary Infilco Degrement for the distribution of its technology to municipal and industrial wastewater plants across North America.
---
IDA: desalination energy consumption to be reduced by 20% by 2015
The International Desalination Association (IDA) has formed an Energy Task Force with a goal to achieve a 20% reduction in energy consumption in all major seawater desalination processes by 2015.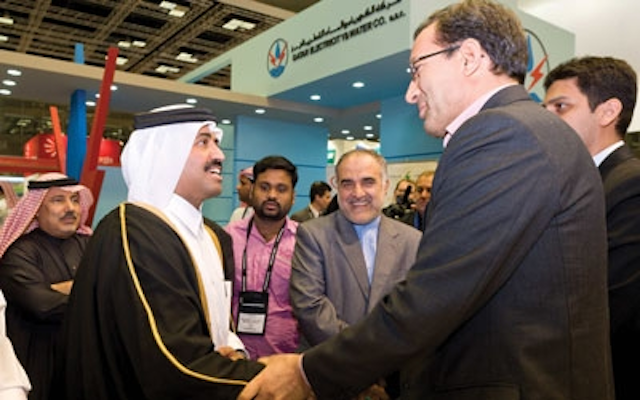 Initial work by the Task Force includes establishing existing energy requirements for desalination processes and outlining specific targets for each process – thermal, membrane and hybrid.
The Task Force will look to the desalination industry to develop pilot and demonstration plants meeting the stated targets.
The Task Force will support and build on existing initiatives by developing guidelines for reduction of energy in desalination processes.
In addition, it will investigate further development and deployment of hybrid processes as well as the further use of alternative energy sources in desalination.
The IDA Energy Task Force will create a framework to encourage and promote strategies to further enhance energy efficiency in desalination processes, both thermal and membrane.
It will be structured to include a network of experts from around the world to share best practices for energy efficiency in desalination. These professionals will represent utilities (end-users), desalination companies including suppliers, consultants, research & development institutions, academia, and IDA's Technical Programs Committee.
Former IDA president Leon Awerbuch will lead the Task Force as chairman.
---
Ireland awards flood management contract
Mott MacDonald has been appointed by Ireland's Office of Public Works to help manage flood risk for the South Western River Basin District, stretching from Dingle in County Kerry to Dungarvan in County Waterford and including neighbouring counties of Cork, Limerick and Tipperary.
As part of the Irish government's medium to long-term strategy, Mott MacDonald will undertake the catchment flood risk assessment and management programme in the South Western River Basin District. This will include hydraulic modelling, detailed flood risk mapping and will be used to develop flood risk management options. The project has been slated for completion by the end of 2015.
---
Dow targets residential market with Russian partnership
Dow Water & Process Solutions has signed a deal that will see Russian water filter manufacturer Rusfilter using its membranes for home drinking water applications.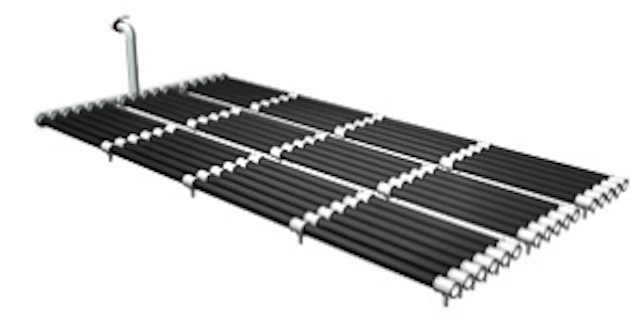 Under the terms of the agreement, Rusfilter will use Dow's FILMTEC reverse osmosis membranes to manufacture Atoll systems for home drinking water applications and will highlight the DOW FILMTEC RO Brand on its marketing collateral.
More Water & WasteWater International Current Issue Articles
More Water & WasteWater International Archives Issue Articles