Biting off More than They Can Chew?
Global population growth and rising water scarcity has forced the food and beverage industry to reassess its water management.
Jul 1st, 2012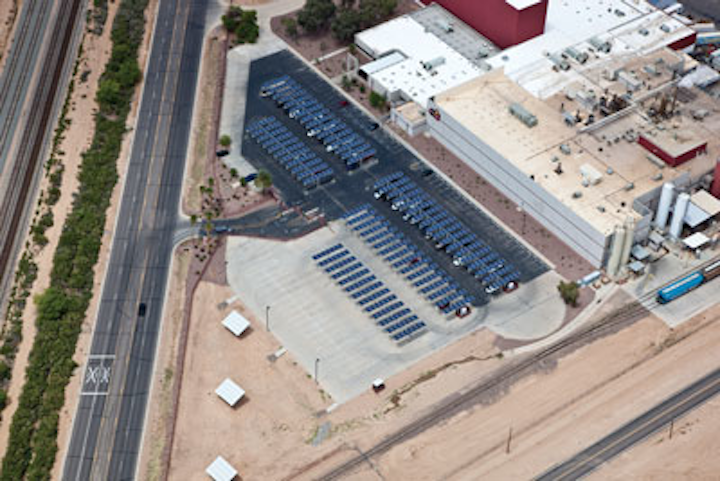 Water Opportunities in the Food and Beverage Markets
Global population growth and rising water scarcity has forced the food and beverage industry to reassess its water management. Treatment solutions, such as membrane separation and advanced disinfection technologies, are now required to help conserve water. Paulina Szyplinska addresses why this market is set to grow to $4.65 billion by 2020.
Food and beverage is one of the most water intensive industries worldwide. Water is necessary for the production process, refrigeration, steam production and cleaning but is also an integral component of the food and beverage products.
There are several water intensive food and beverage sectors such as soft drinks, dairy products, brewing, wine and spirits, meat processing as well as fruits and vegetable processing. The overall production of a particular product requires significant amounts of water, which is determined as water footprint expressed in liters of water necessary to produce one kg of this product.
According to Twente Water Centre's report on The Water Footprint of Food, the production of 1 kg of beef requires 15,500 liters of water, cheese 5,000 liters, apple 700 liters, chocolate 24,000 liters and orange juice or wine approximately 150 liters per glass.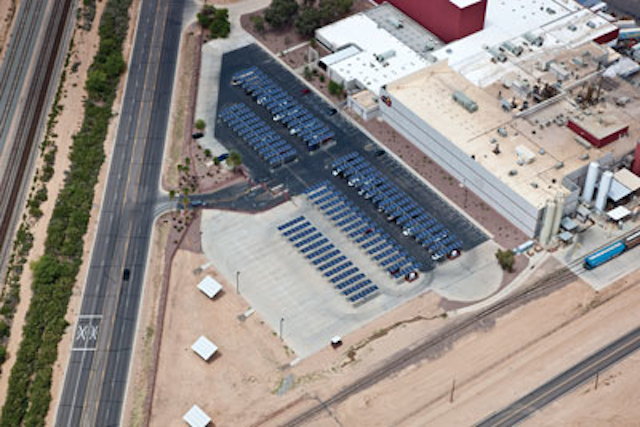 PepsiCo has been awarded this year's Stockholm Industry Water Award for conserving 16 billion litres of water in 2011
According to the J.P. Morgan's Global Equity Research on Food Processing: Big Risks, Little Capture, it is estimated that combined direct water use of five global food and beverage giants: Nestlé SA, Unilever Group, The Coca-Cola Company, Kraft Foods Inc. and Danone Group approaches over 600 billion liters per year, enough to serve the daily basic water needs of everyone in the planet. It has to be highlighted that both a significant volume of purified water is required and also wastewater that is generated during the production process requires proper treatment. Wastewater from the food and beverage industry often contains extremely high loads of organic pollution, fats, nitrogen and phosphorus and in case of meat processing, also many types of bacteria that requires adequate treatment to reduce environmental pollution and public health risks.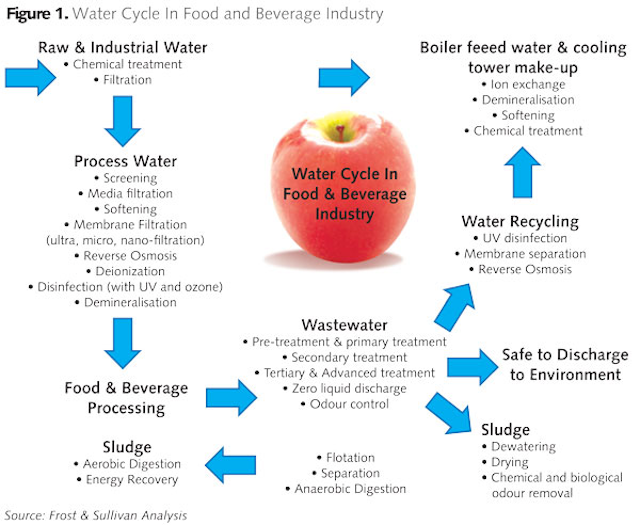 Industry drivers
One of the key factors driving development of the water solutions in this industry is global population growth. United Nations projects that between 2011 and 2050 the global population will increase from 6.99 billion to over nine billion, resulting in more than two billion additional people to feed, and causing significant water demand for food production.
The highest population growth is projected for emerging and developing economies of Africa and Asia, which at the same time suffer from the highest water stress and undeveloped water and wastewater infrastructure. Additionally, rapidly expanding affluent middle class in emerging and developing countries cause that the consumption patterns and the water use of this class is quickly approaching those of developed countries. The strongest demand for resource-intensive food products is coming mainly from East Asia.
Climate change and rising water stress is also a strong factor impacting the global food and beverage industry and results in increasing pressure on freshwater for industrial activities. This has resulted in an increasing regulation of water use in the sector with both voluntary industry initiatives as well as legislative measures for higher treatment requirements to implement water reuse and closed-loop technologies. The indiscriminate use of water has already started to affect food and beverage companies both in the developed and developing regions.
Additionally, the rising price of raw materials, energy and water is forcing food and beverage manufacturers to look to mitigate rising production costs and tap into economical benefits, linked to water conservation and reuse.
In Kerala, India, both The Coca-Cola Company and PepsiCo lost their licenses to use local groundwater at bottling plants after water shortages raised concerns on water availability for local residents. In Beijing the authorities limit new water-guzzling industries and have introduced water conservation restrictions and reward companies that use water-saving technologies.
Membrane separation demand
In 2011 the global food and beverage market, which consists of water and wastewater treatment technologies as well as design, engineering, operation and maintenance services, has reached almost US$3 billion and is expected to grow between 2011-2020 at the compound annual growth rate of 5.5%, reaching US$4.80 billion.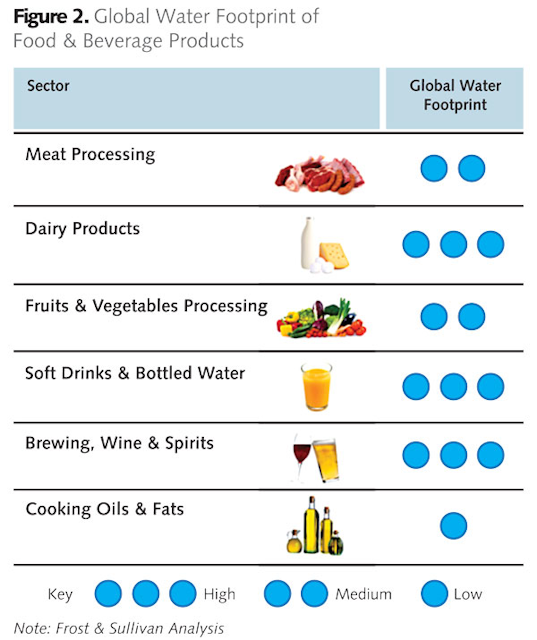 The forecast predicts growing demand for advanced treatment solutions for water reuse and translates to reduced operational costs of production to help mitigate increasing water prices. Additionally rising pressure to deal with environmental legislation is expected to drive demand for all services related to water and wastewater treatment.
Therefore opportunities for design and engineering as well as operation and maintenance are likely to grow as industrial customers increasingly turn to water specialists to improve their operational efficiency and to meet stricter environmental standards.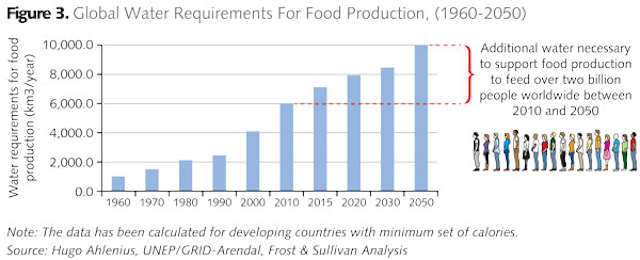 Membrane separation has the highest growth potential among the water treatment technologies in the food and beverage industry. This technology is expected to experience the highest growth rate in the coming years, followed by the advanced disinfection technologies. With the switch from chlorine to greener alternatives, ultraviolet and ozone treatment are expected to be the key disinfection technologies for the years to come. In the case of wastewater treatment, secondary, tertiary and advanced treatment as well as sludge treatment are the key growth segments.
Increasing trend of water reuse practices is expected to drive further developments and improvements of water recycling technologies, especially in water stressed regions of North America and Asia Pacific. Due to wider application of secondary, tertiary and advanced treatment that generates more sludge, it is expected that technologies related to sludge dewatering and neutralization will be on rise.
Water efficiency is key
Many of the food and beverage manufacturers and industry groups such as dairy and beverages have already incorporated sustainable standards and practices into water management.
One of the examples are the Coca-Cola Company as well as Diageo, the world's leading premium drinks business, who have already decided to turn water challenges into business opportunities. Both the companies have started improving water use ratio few years ago and have set new targets for the future. In 2011 the Coca-Cola Company eliminated $500 million in operating expenses by applying water efficient solutions and has new goals set for 2012 and 2020.
Diageo wants to increase its water efficiency by 30 percent between 2007 and 2015 and reduce wastewater discharge by 50%.
Opportunities for integrated solution and services providers
Increasing water scarcity and growing demand for food production create high potential for growth, as well as business development in sectors related to water in the food and beverage industry. Additionally, stricter environmental regulations and complexity of water-related challenges in the industry force food and beverage manufacturers to look for integrated solution and services providers for their operations who can help improve the water use ratio as well as reduce the energy.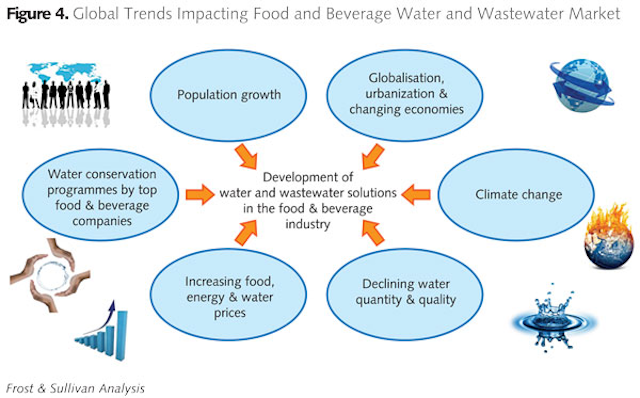 At present the global food and beverage water and wastewater market is highly fragmented with intensive competition and large number of technology and service providers. Market shares of top global water companies are likely to increase over the forecast period due to market consolidation. This will result from acquisitions, penetration of new geographies, increasing product and service range as well as entering into strategic alliances with local partners.
However, the market will remain open, providing sufficient opportunity to a range of players as noticed with the entry of players such as Mann Hummel — a company with a strong automotive industry filtration background but has set up a strong membrane filtration division that also caters to the food and beverage industry.
There are a variety of prospects for a wide selection of process and technology specialists within the water and wastewater treatment in the food and beverage industry. Opportunities exist for OEMs, such as Pentair, Siemens Water, GE Water Technologies, Ecolab, Degremont, EnviroChemie, Koch Membrane Systems, Alfa Laval and Pall Corporation.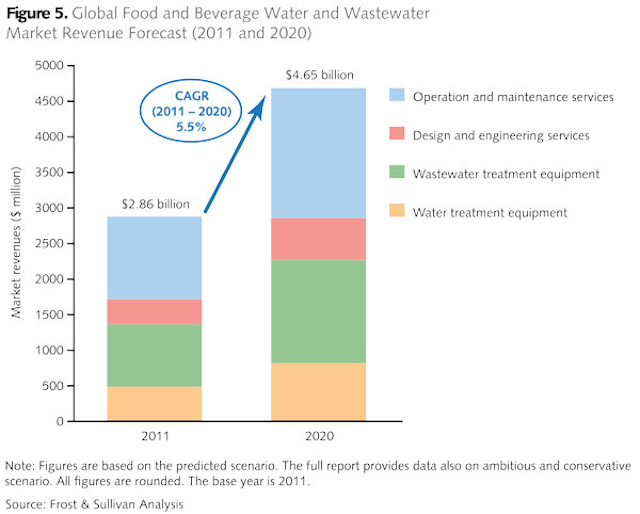 This also includes turnkey plant suppliers such as Veolia Water, Ondeo Industrial Solutions, Ovivo, outsourcing service providers, for example American Water, Saur or Severn Trent as well as niche technology specialists such as Paques, Epuramat and Clearfleau.
There is a growing trend of food and beverage companies to look for integrated water management service providers to limit the number of vendors. Hence companies are often expanding the service portfolio by strategic partnerships and acquisitions. In 2011 Pentair acquired the Clean Process Technologies (CPT) division, a global leader in innovative membrane technology and ultra filtration, from privately held Norit Holding, B.V. for approximately $705 million, accelerating growth in membrane filtration systems and solutions.
This acquisition will position Pentair as a leader in the attractive food and beverage sector, where CPT's expertise is highly valued, and will meaningfully strengthen its presence in the fast growing markets.
The outsourcing services market segment, too, remains attractive. This is expected to capitalize on the increasing customer demand for specialized operation & maintenance services to encourage players to benchmark and continue to improve services to food and beverage clients. Technology and service providers are seen to make strategic adjustments to account for the changing market conditions: improved treatment technologies but also expertise in innovative services such as energy savings and water reuse with attractive pay-back periods.
Investment opportunities
Opportunities for water services and solutions vary by region. In case of North America, the market is well-established with limited opportunities for new-build investments. Advanced treatment technologies have been already implemented in this market so the majority of investments are expected to be mainly connected with refurbishment and upgrades.
Europe is also a mature and saturated market. However, economical development of Central & Eastern Europe and stricter European Union requirements for newly joined countries are expected to drive demand for water-related projects in the region. Asia Pacific is the strongest market hot-spot in the global food and beverage water and wastewater market. The majority of American and European food companies are moving production to this region hence there will be an increasing demand for water-related projects.
Latin America and Middle East and Africa are characterized with the smallest market shares in the global food and beverage water and wastewater market. Investment opportunities in Latin America exist due to fast developing food and beverage industry as well as increasing trend of water companies from North America looking to provide its services into the region. Good investment opportunities are projected for Middle East, especially in case of water reuse technologies.
Between the years of 2011 and 2020 the overall food and beverage water and wastewater treatment market is expected to remain extremely positive towards innovations and technological upgrades related to water management. As reduction of energy and water footprint is expected to become an industry standard, innovative services that mitigate water supply related risk will be highly preferred.
Authors note: Paulina Szyplinska is an analyst of the Global Water Market research team at Frost & Sullivan. The article is part of on-going research of the Frost & Sullivan Growth Partnership Service on the Global Water Markets analysing growth opportunities in the water technologies and services market. For further details, please email Fredrick Royan at froyan@frost.com.
More Water & WasteWater International Current Issue Articles
More Water & WasteWater International Archives Issue Articles