World News
The U.S. Department of Energy has presented a $3 million award to the Electric Power Research Institute in an effort to develop a novel dry-cooling technology to reduce water use at thermoelectric power plants.
Aug 5th, 2015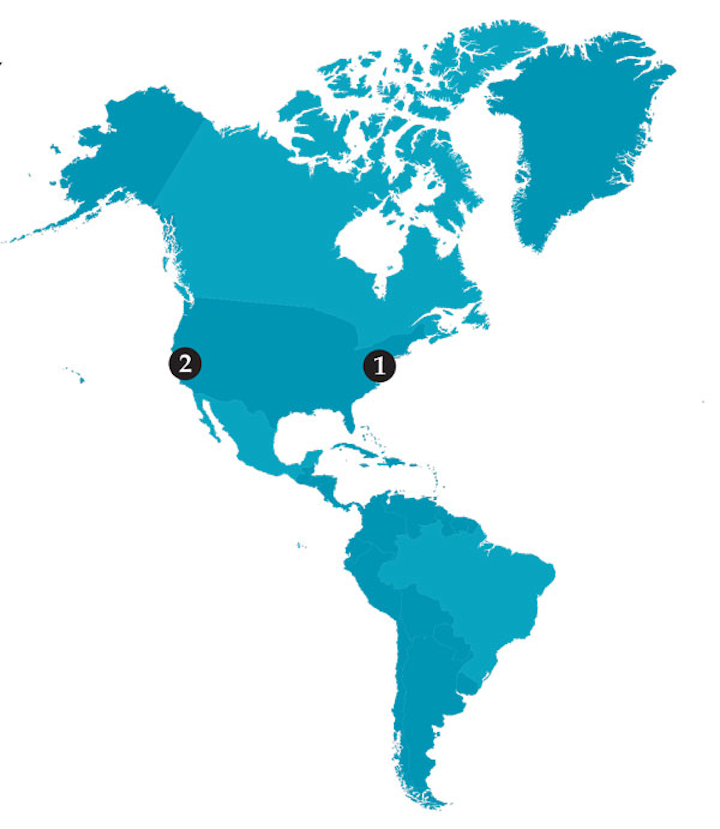 1) US: Washington
The U.S. Department of Energy has presented a $3 million award to the Electric Power Research Institute in an effort to develop a novel dry-cooling technology to reduce water use at thermoelectric power plants. EPRI is teaming with Drexel University, University of Memphis, Evapco, WorleyParsons, Maulbetsch Consulting, and its utility advisors to develop, manufacture and demonstrate a 50-kW indirect technology that would use advanced phase-change materials to improve heat transfer.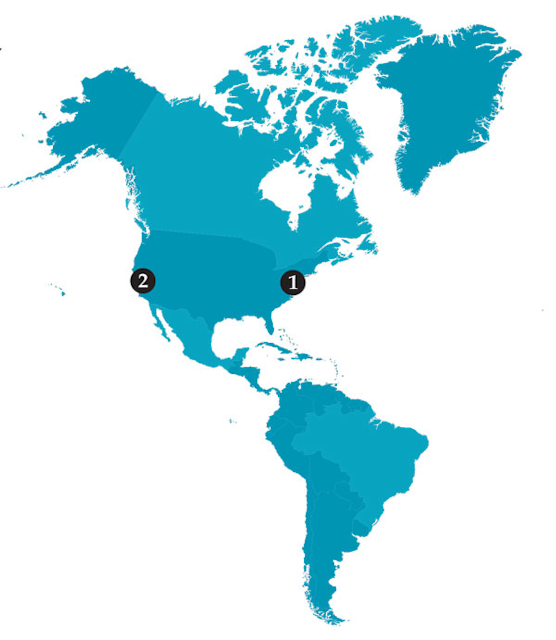 2) US: California
Guidelines introduced this May for seawater desalination plants by the California State Water Resources Control Board have been called technically and environmentally unjustified by an industry expert. Former International Desalination Association president Randy Truby said California's new guidelines, which give the State authority over desalination intakes and discharges, are more stringent than anywhere in the world. The State guidelines will require an organisation to explore using a subsurface intake, and if it is not feasible, to seek a permit for an open intake. However, Truby said this could be a technical challenge and add millions (conceivably hundreds of millions) of dollars to the cost of any seawater desalination system. Read full article on page 30.
3) England
Israeli company Mapal Green Energy, developers of the floating fine bubble aeration system (FFBA), has been floated on the Alternative Investment Market (AIM) -- a sub-market of the London Stock Exchange. In a statement, the company said regulator Ofwat's Asset Management Plan (AMP6) in April presented that company with its "biggest opportunity to date". This requires water utilities to focus on the total operating cost of the plant, including maintenance and energy use, rather than capital cost.
4) Germany
A Zero Liquid Discharge (ZLD) system has been launched by the Aquarion Group. Called the ZLD.eCO2, the company claimed it will be the "lowest cost ZLD system" available today and that it requires 20% less energy. The process uses a high-pressure reverse osmosis stage that uses Circular Disc (CD) Module technology developed by Membran Filtrations Technik (MFT), one of the Aquarion Group's companies.
5) Singapore
Asia water hub Singapore has started work on a project that will see food waste co-digested with sludge with the aim to produce more biogas. Using technology from Anaergia, water sludge from the Ulu Pandan Water Reclamation Plant will be mixed with food waste collected from the Clementi district and treated in a co-digestion demonstration facility. If successful, the process -- set to completed by September 2015 - could potentially be implemented at the future Tuas Water Reclamation Plant and NEA's Integrated Waste Management Facility.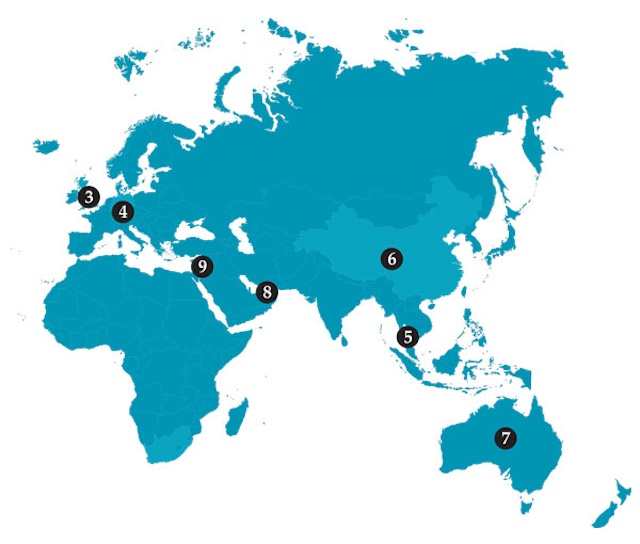 6) China
Water, hygiene and energy technology company Ecolab has acquired controlling interest in industrial water treatment company Jianghai Environmental Protection, headquartered in Changzhou. Although no sum was provided for the acquisition, it's expected to complement Ecolab's industrial water treatment offerings under the Nalco name. In 2014 Jianghai had sales of $90 million, with more than 550 employees and two manufacturing plants in Changzhou.
7) Australia
A White Paper released on Developing Northern Australia has raised questions from the Australian Water Association on how $200 million will be spent on dams and the Ord River Scheme. Chief executive Jonathan McKeown said further investment is needed to improve water sources in Northern Australa -- both surface and ground. In order for the country's water industry to attract the necessary capital, the current regulatory burden -- such as compliance costs - will need to be minimised, according to the AWA.
8) Qatar
Qatari utility Kahramaa (Qatar General Electricity & Water Corporation) has invited consultants for the design of groundwater protection wells, water towers and the installation of brackish water reverse osmosis units. The projects aim to boost the country's water security, with 99% of water supplies coming from desalinated sources. Capital city Doha is also behind the $3 billion Water Security Mega Reservoirs project, involving major reservoirs being build in five locations across Qatar.
9) Israel
With desalination capacity maxed out to overcome severe drought in 2014, there will be no further build out of Israel's desalination projects this decade. As a result, the Water Authority is expected to transfer 1.5 billion shekels (US$390,000) to operating companies to make up for expected cuts in required operation capacity. It was back in 2000 when Israel's government agency launched its desalination plan.
More Water & WasteWater International Current Issue Articles
More Water & WasteWater International Archives Issue Articles