Scaling Up the Middle East's Renewable Desalination
Since May 2014, four companies have been working on a pilot project to develop energy efficient and renewable energy desalination technology in Abu Dhabi, as part of the Masdar Renewable Energy Seawater Desalination Program. What progress has been made on the project so far?
Mar 17th, 2015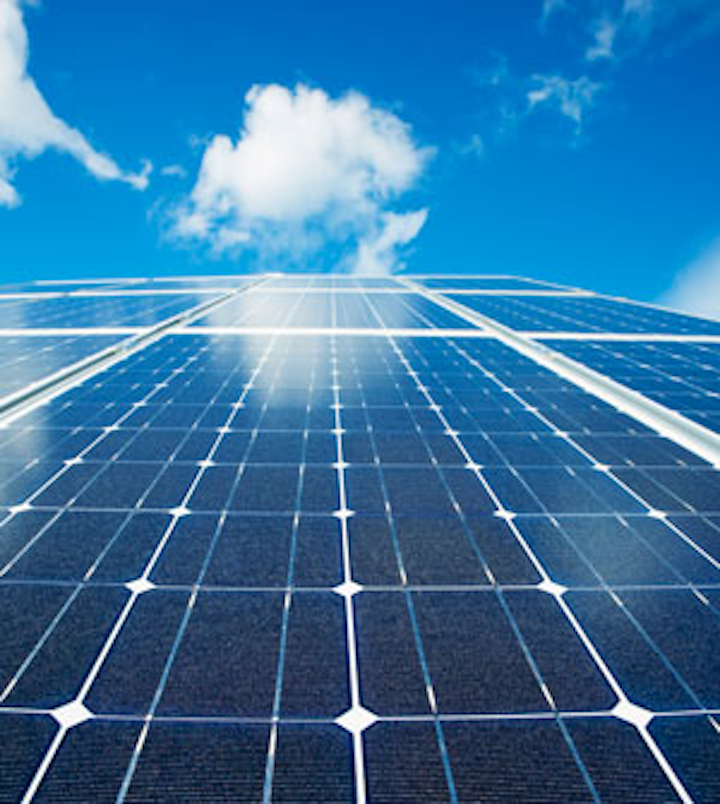 Since May 2014, four companies have been working on a pilot project to develop energy efficient and renewable energy desalination technology in Abu Dhabi, as part of the Masdar Renewable Energy Seawater Desalination Program. What progress has been made on the project so far?
By Andrew Williams
At last years' Ascent climate change conference, Masdar announced that four international renewable energy companies, Degrémont, SIDEM-Veolia, Trevi Systems and Abengoa had been awarded contracts for a pilot project in Ghantoot, Abu Dhabi.
The task? To encourage progress towards the large-scale installation of advanced seawater desalination technologies that are energy efficient and capable of being powered by UAE renewable energy sources.
The pilot program includes three test sites in the UAE. Each pilot system will operate for 3.5 years, during which time Masdar intends to verify energy metrics.
As Elizabeth Webley, technical marketing director at Trevi Systems, says: "The objective of the program is to introduce renewable energy-powered desalination plants in the United Arab Emirates and construct an operational commercial scale system by 2020," she says.
As part of the project, Trevi Systems is responsible for installing a pilot forward osmosis (FO) plant using a proprietary retrograde thermo-solute draw solution to create the osmotic pressure needed to desalinate water.
The process works by using waste heat to cause a phase separation of the 'draw solute' from the water, producing water and concentrated draw solute. According to Webley, this "abrupt phase-separation" at a very specific temperature means that the process has a very low energy requirement.
"We have completed the final design, sourced and shipped the parts and will begin construction in the UAE in late February," she says.
As well as the Masdar pilot project, Webley reveals that Trevi is also currently working towards completing orders for systems in Kuwait and Saudi Arabia, and has 'serious interest' from Oman, Qatar, and Iraq. For her, the climate and geographical limitations in the Middle East present a "tremendous opportunity" for a thermally-driven desalination process. "Moreover, the Middle East has encouraged the development of energy efficient technology by way of financing, media exposure and as well as providing opportunities for piloting technology and for those reasons we anticipate a long-standing relationship with the Middle East," she adds.
Reverse Osmosis
Another key element of the project is the construction of a pilot plant to experiment with new methods of reverse osmosis (RO) technology.
As Jérôme Piens, project manager at Degrémont explains, this part of the scheme is also designed to test an innovative process for the treatment of the brine that he says will "significantly improve the global efficiency of the desalination process and reduce the environmental footprint of the plant".
According to Piens, the design for the pilot plant, which also involves the use of liquid extraction resins that will be used for the first time in these types of applications, is "now finalised" and the company is currently placing the last purchase orders for the equipment.
"The manufacturing of the skids started in January," he says. "The skids for pre-treatment and the innovative brine treatment will be manufactured in Europe, and the skid for the reverse osmosis in the UAE."
Piens also reveals that site works have started at the Ghantoot site to prepare the ground where the pilot plant will be located, with the installation of the first process elements on site scheduled to start in April.
"We are slightly behind the initial schedule," he adds. "The developments necessary to pass from the laboratory scale to the semi-industrial scale took longer than expected. For the same reasons, we have also extended the budget dedicated to this operation. We will start to produce water during the summer of 2015. Pre-treatment is scheduled for June, RO in July and the full process in August.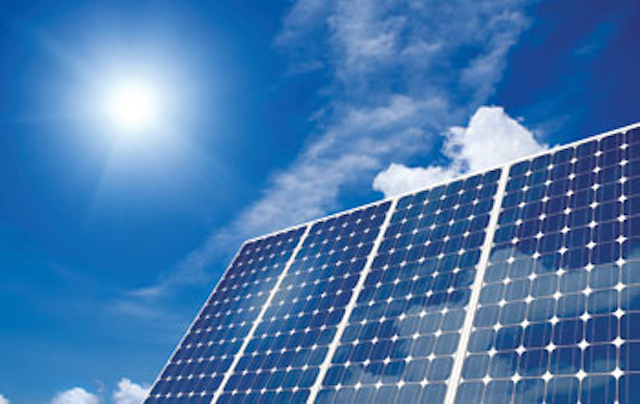 Saudi Arabia is currently building a large scale solar powered desalination plant capable of producing 60,000 m3/day
"We will then operate the plant for at least 18 months and consider extending the operation period to gain the maximum benefits from this experimental plant, ideally located to study desalination processes with challenging water conditions," he adds.
Pushing the boundaries
Another part of the project is led by SIDEM-Veolia, which will build a small desalination plant that it will operate for more than a year to test its reliability and availability, as well assessing its reaction beyond the operational parameters that the company is currently confident with.
"Desalination requires a lot of energy and a major part of this energy, around 95%, can hopefully be recovered today, compared to the beginnings of desalination," says Christian Pitavy, technical director, water technologies at Veolia.
"Various recovery technologies cohabitate today and we will implement a new one that has a better efficiency since it combines the advantages of the existing ones. Renewable energy will not be implemented on this program but it can be done easily for the future.
"The first components for the Veolia plant will be delivered to the site in February, and assembly time will be quite short thanks to a modular design. We expect to start commissioning in March this year," he adds.
Future prospects
For Corrado Sommariva, director at the International Desalination Association (IDA) and managing director, Generation Middle East, ILF Consulting Engineers, a key challenge is the fact that new technologies face "robust state-of-the-art processes whose technology has been consolidated over years and years of operational experience".
"It is difficult for new technologies to penetrate this market unless the right premises for these technologies to grow and gain market and investor confidence are created," he says. "This is the main objective of the Pilot program, which is really designed to bridge the gap between R&D and implementation and therefore, create a common platform that brings together all stakeholders in the industry."
In Sommariva's view, this is a "milestone initiative" that he hopes will launch a "totally new generation" of desalination plants that are designed for reliability but that are also intrinsically environmentally friendly and have such low energy intensities that they allow an "easy coupling with renewable energy sources".
"Energy efficient and renewable energy desalination technology is simply essential for the ongoing development of the Middle East desalination sector. Water is at the base of every living thing and we cannot think of a sustainable future without a sustainable water generation," he adds.
Abdullah Al-Alshaikh, president of the IDA and CEO of Advanced Water Technology (AWT), agrees that projects like these are "a must" for the future of the Middle East desalination industry.
Although he admits that it is premature to talk about the end of conventional energy supply in desalination, he is confident that the prospects for hybrid energy supply and a "marked advancement in operating efficiencies" are strong.
"The prospects for renewables are strong," he says. "I predict you will see a number of projects in the coming years in this region taking on renewables to supply a percentage of their energy needs, at the same time, you will witness great a jump in conventional efficiency through new technology.
"Solar is an obvious choice, but waste-to-energy and geo-thermal are also attractive forms of renewable energy to this region. Efficiencies in thermal will reinvigorate thermal technology alongside RO, especially for extra large plant capacity.
"And these advancements will be applied across the region as projected growth demand continues on a steep rising curve," he adds.
Although he has "great respect" for Masdar's work, Al-Alshaikh stresses it is important to recognise the coming together of "a number of other advancements and innovations from several renowned R&D efforts and from several leading companies.
"There are a number of interesting projects that are pushing the envelope."
One of these projects is a 60,000 m3/day solar powered desalination plant in Saudi Arabia. Spanish company Abengoa announced plans in January to collaborate with AWT to jointly develop the project, which will produce drinking water for Al Khafji City in the North Eastern part of the country.
"I predict these advancements and innovations will have a cumulative transformative effect on our industry in the very near future. I believe we are currently in the midst of great change, a paradigm shift, in the desalination and water industry at large," he adds.
Off-Grid Systems
Degrémont has also recently announced plans to carry out a solar-powered seawater desalination research project in Abu Dhabi.
As Piens explains, the work programme, to be carried out in collaboration with Masdar is focused on the techno-economic assessment of solar renewable energy sources.
"It shall allow us to determine the most relevant technologies combining renewable energy supply and seawater desalination solutions in order to minimise the cost of the renewable energy used by the water desalination plant," he says.
Meanwhile, at the World Future Energy Summit, held this January in Abu Dhabi, Italian company MegaCell Engineering launched its SSD (Solar Smart Solar Desalination) system, which it bills as the first-ever product for solar powered water purification based on Reverse Osmosis.
According to the company, the system is "specially designed and optimised for off-grid configuration" using high-efficiency photovoltaic modules installed on single-axis tracker, a configuration it claims is the "best option" for desert regions that can leave other PV-based systems vulnerable to dust and sand damage.
Jeremy Josephs is a freelance contributor for WWi magazine. For more information on the article, email: tomf@pennwell.com
More Water & WasteWater International Current Issue Articles
More Water & WasteWater International Archives Issue Articles