4-in-1 technology for lower life cycle costs
As one of the world's leading manufacturers of pumps, valves, drives and automation products, as well as complex smart systems, KSB also develops customised solutions for water treatment and transport
Sep 1st, 2013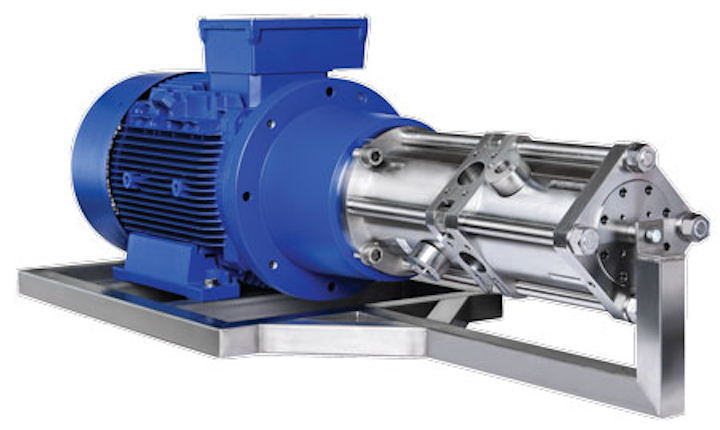 As one of the world's leading manufacturers of pumps, valves, drives and automation products, as well as complex smart systems, KSB also develops customised solutions for water treatment and transport
Complex processes such as seawater desalination require smooth and intelligent interaction between many components. This is supported by open-loop/closed-loop control and monitoring systems developed and produced by KSB.
KSB pumps have been handling fluids in numerous desalination plants for many years, in some for over 40 years. Hundreds of pumps and almost one thousand valves from KSB are used in the huge desalination plants of Al Taweelah and Fujairah (both UAE) on the Persian Gulf.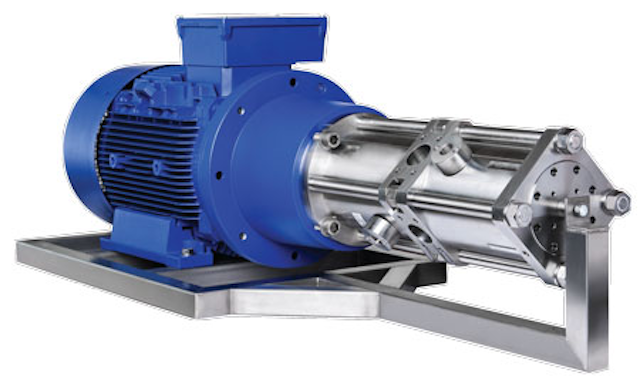 The SALINO Pressure Center — a new system for reverse osmosis desalination
Alongside products for the classic multistage flash (MSF) and multiple effect distillation (MED) processes, the Frankenthal-based company also manufactures components for reverse osmosis desalination.
High-pressure pumps are put to use in seawater desalination plants in locations such as Singapore, Cyprus, Spain and Australia to ensure that drinking water is produced efficiently. Working around the clock, the pump systems provide high levels of availability, reliability and economic efficiency.
A special feature of the most recently developed product for reverse osmosis systems is its economic use of electrical energy. The SALINO® Pressure Center consists of an axial piston pump and an axial piston motor, arranged on a
common shaft. Driven by the membrane return flow, the axial piston motor transfers its power directly to the pump shaft.
Four functions are fulfilled by one and the same unit: creating high pressure, compensating pressure losses, driving, and recovering energy. There is no need for a separate booster pump. The entire system runs on a single electric drive and frequency inverter. Compared to conventional energy recovery systems with pressure exchangers or Pelton turbines, this design saves up to 50% in energy costs.
The SALINO® Pressure Center is designed for reverse osmosis systems with a capacity of up to 480 m3/day. The electric drive has a rating of 29 kW. All components are seawater resistant and dimensioned with low life cycle costs in mind.
Fluctuating salt contents in the seawater to be processed can be responded to by means of the integrated control system. In recent tests the new compact unit desalinated one cubic metre of seawater with a salt content of 35,000 ppm at a power input of approximately two kilowatts per hour.
As no piping is required between the individual components, the new system takes up minimal space, which makes it ideal for use in mobile container units. KSB is the first manufacturer to supply this type of compact system for the RO process.