Technology Round-up: Membrane Treatment
Collection of product and news announcements focused on Membrane Treatment

Jul 18th, 2013

RO and UF modules launched in China from DW&PS
Dow Water & Process Solutions (DW&PS) has launched its IntegraFlo™ ultrafiltration modules which it said are expected to deliver up to 85% more flow compared to conventional UF modules, and require less piping and skid infrastructure to reduce UF system capital expenditure by up to 25%. This is compared to a competitive module with a 55 m2 active area operated at equivalent flux.
Available in two sizes, IntegraFlo modules' symmetric H-PVDF hollow fiber membrane is formed from high-grade polymeric chemicals, PVDF, with uniform pore size designed for applications including industrial, municipal, seawater desalination pre-treatment and wastewater reuse.
The system uses an outside-in flow configuration, which DW&PS claimed allows for less plugging, higher solids loading, higher flow area and easy cleaning. In addition, such configuration enables the use of air-scour, which boosts cleaning efficiency.
The manufacturer claimed the module design has 85% more active membrane area than competitive modules to facilitate higher productivity without an increase in module size or weight. Due to the larger membrane area, fewer modules are required, thus reducing the footprint of the installation by up to 45%, the company said.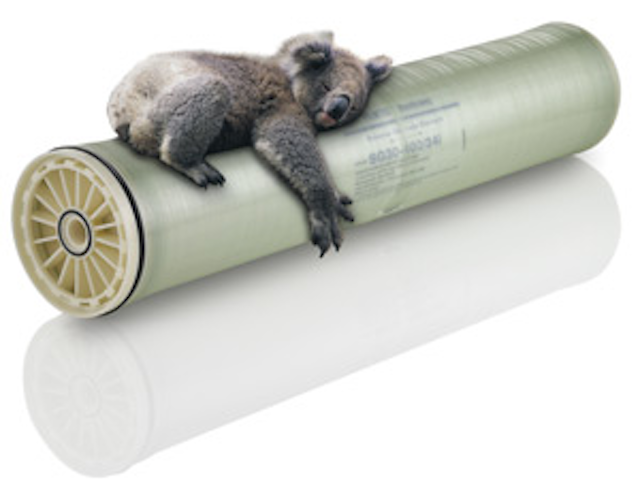 Also launched at the Aquatech China 2013 show from DW&PS were the ECO Reverse Osmosis (RO) elements. The elements use low dP feed spacers with the aim to deliver lower energy costs and reduced chemical consumption when RO is followed by a mixed bed ion exchange unit.
DW&PS said the RO membranes are intended to deliver up to 40% lower salt passage at up to 30% less energy when compared to standard RO elements. FILMTEC ECO elements are offered in ECO-400i and ECO-440i configurations.
---
Hollow fiber nanofiltration for removal of NOM in freshwater
Pentair has launched the X-Flow Color Removal Package (CRP) for the removal of Natural Organic Matter (NOM) in freshwater, which can affect the water treatment process as well as the color, taste and odour of drinking water.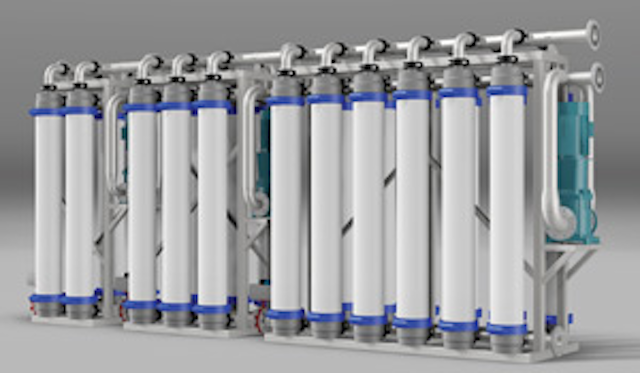 The core component of the Pentair X-Flow CRP is the HFW 1000 membrane. The membrane fiber combines the chemical resistance of X-Flow's membranes with the organic retention of spiral wound nanofiltration.
Pentair said advantages of the CRP include:
• Requires pre-treatment of only a 300 micron safety screen before the raw surface water is directly fed to the membranes
• Offers chlorine resistance for easy cleaning to help ensure stable operation
• Provides >6-log (99.9999%) reduction of bacteria and viruses
• Eliminates three process steps
• Contains verifiable barrier that can be proven with integrity testing.
Pentair said the technology has proven to achieve a high retention of NOM, expressed as color, humic acids, TOC, and UV254, and shows low retention of hardness, including multivalent ions such as Calcium (Ca2+) and Magnesium (Mg2+).
Juergen von Hollen, vice president, advanced water technology, said: "The level of natural organic matter in surface water provides ongoing challenges to municipalities around the globe."
---
RO elements from LANXESS approved for drinking water applications
LANXESS' Lewabrane reverse osmosis membrane elements now comply with the "NSF/ANSI Standard 61" for health-related implications of drinking water system components.
The U.S. National Sanitation Foundation (NSF International) has certified that all brackish water membrane elements currently offered by LANXESS are safe for use in the treatment of drinking water.
The primary aim of the NSF Standard 61 is the objective evaluation and limitation of impurities and admixtures that are added to drinking water indirectly due to the products, components and materials used in the treatment process. The NSF standard is designed to protect public health and the environment.
Alan Sharpe, head of the RO membrane project in the Liquid Purification Technologies (LPT) business unit of LANXESS, said: "This quality certificate is necessary for treating drinking water and, with it, we can now access an additional market with strong potential for growth. In most countries, compliance with NSF Standard 61 is a basic prerequisite for usage in drinking water applications and therefore a key quality indicator."
---
Membrane for tough to treat waters
GE has launched its AG LF series of "low-fouling" reverse osmosis (RO) membranes designed for tough-to-treat water such as wastewater from industrial processes.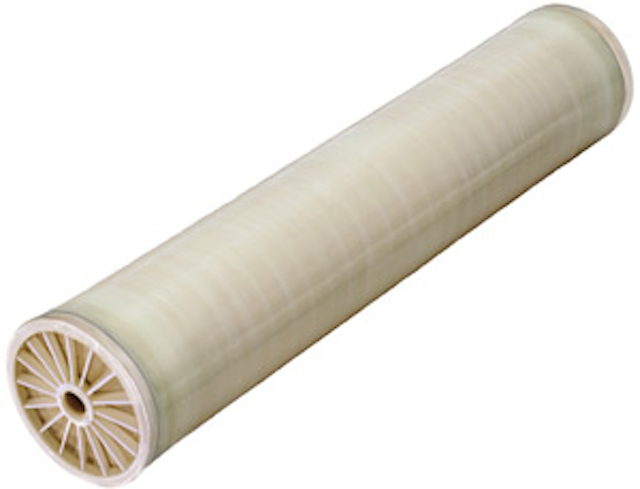 The membranes feature a coating technology that GE said improves cleaning cycles, reduces pressure and reduces friction on the surface of the membrane, making it resistant to organic fouling. The manufacturer claimed the module can resist "degradation from water containing bacteria, colloids and other materials that foul and shorten membrane element life".
Field testing in Asia reportedly showed the membranes required fewer cleaning cycles compared to conventional brackish membranes in tough-to-treat applications, such as steel production, power plants and plating processes. The low-fouling membrane can reduce the time between cleanings by up to 50%, although actual results will vary with specific application conditions, said GE.