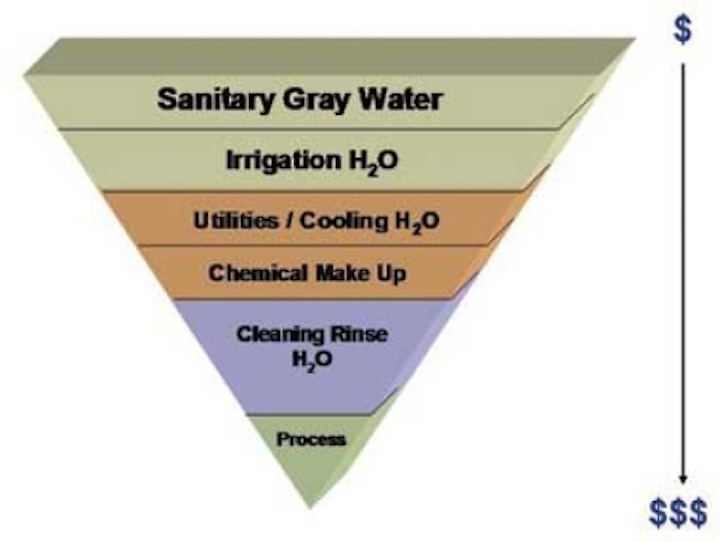 Baltimore facility set to host 'world's largest' fixed-film denitrification system
The city of Baltimore has awarded two contracts totalling $138.7 million to Fru-Con Construction to improve and expand the Patapsco Wastewater Treatment Plant.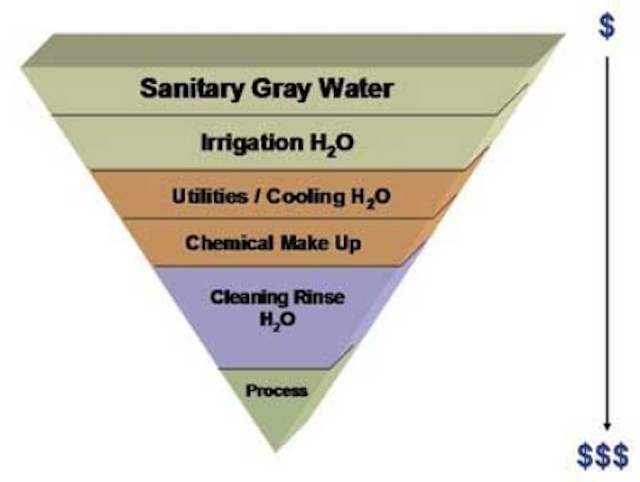 The improvement works will see the capacity of the facility boosted from million gallons per day (MGD) to more than 80 MGD and its peak capacity to 150 MGD.
The first contract, totaling $116 million, will see Fru-Con construct 34 denitrification filters, a methanol feed facility, underground utilities and truck weigh scales; relocate an existing odor control facility and electric generator system. The second contract worth $22.7 million saw Fru-Con awarded a contract for Patapsco's new Enhanced Nutrient Removal (ENR) facility, which will improve the existing primary and secondary process treatment systems, utility works and site lighting.
Set for completion in 2012, the work will result in the deployment of the largest fixed-film denitrification system in the world, according to Severn Trent Services of Fort Washington, Penn, which will be providing its TETRA® Denite® wastewater discharge solution.
The plant will remain operational during construction as potable water, sanitary, storm drain, electrical and plant water lines will be rerouted to the perimeter of the property. The bypass systems will remain in service for 12 to 18 months when newly installed permanent lines will be opened.
---
Sewer tunnel to provide overflow relief in Columbus, OH
Construction has begun on a hard rock stormwater overflow and relief sewer tunnel 180-foot below the surface in Columbus, Ohio. The nearly 4.5-mile-long tunnel has a 20-foot diameter and will further limit combined sewer overflows (CSOs) into the Olentangy and Scioto rivers.
Construction management for the tunnel project is being provided by Black & Veatch (B&V), in association with H.R. Gray, which will augment the existing Olentangy Scioto Interception Sewer (OSIS).
The OSIS Augmentation and Relief Sewer project (OARS) is one of the largest capital investment elements to date in the Wet Weather Management Plan developed by Columbus in response to consent decrees requiring development of Capacity, Management, Operation and Maintenance and Long-Term Control Plans.
The OARS tunnel will be completed in two phases, with overall substantial completion and operational control expected in December 2014.
---
Aqualia awarded multi-million dollar SWRO desalination contract in Chile
Spanish water management company Aqualia, part of the FCC group, has won its first contract in Chile worth US$21 million dollars for the development of a desalination plant as well as the supply, installation and commissioning of its electromechanical equipment.
The plant will supply industrial water to the Candelaria mine facilities in the arid northern Chile area. The desalination plant, commissioned by Minera Candelaria (a company owned 80% by US company Freeport and 20% by Japan's Sumitomo), will have a production capacity of 30 million litres/day. Aqualia will equip the desalination plant with seawater reverse osmosis (SWRO) technology. Securing this contract now means Aqualia is operating across 15 countries.
---
US firm supplies filters to Indian market
US clean water and antimicrobial technology company HaloSource has signed an agreement with Indian appliance company Bajaj Electricals for the supply of filtration cartridges.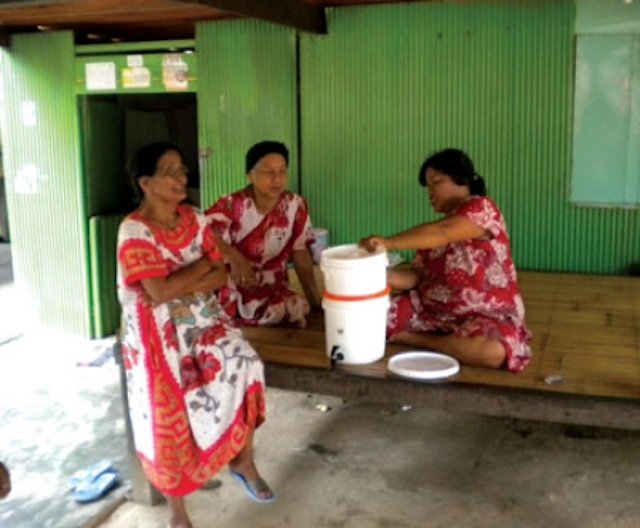 Field tests of the purification device in Indonesia have provided the company with an insight into attitudes towards treating water at source
The agreement covers supply of HaloSource's HaloPure® cartridge for use in a new Bajaj device and for the supply of replacement cartridges for these devices. A total of 5000 cartridges have been supplied to Bajaj to support the initial launch and first year sales of this product are expected to exceed 250,000 units, with replacement cartridges typically being required six months after the customer's first HaloPure cartridge purchase.
HaloSource said the products will be able to remove 99.9% of disease-causing bacteria and viruses present in source water, "creating a unit that delivers a high level of water purification without the need for electricity or water pressure".
John Kaestle, chief executive of HaloSource, said Bajaj Electricals has over 300,000 retail outlets. He said: "The new product will provide affordable, highly effective drinking water disinfection to millions of new customers in place of existing products which require access to electricity."
Pradeep Tandon, executive president, appliances division of Bajaj Electricals, added: "Access to good quality potable water is a huge challenge for the Indian population which, as well as serving an important social mission, offers us a significant market opportunity."
More Water & WasteWater International Current Issue Articles
More Water & WasteWater International Archives Issue Articles