Water Storage
Sep 1st, 2010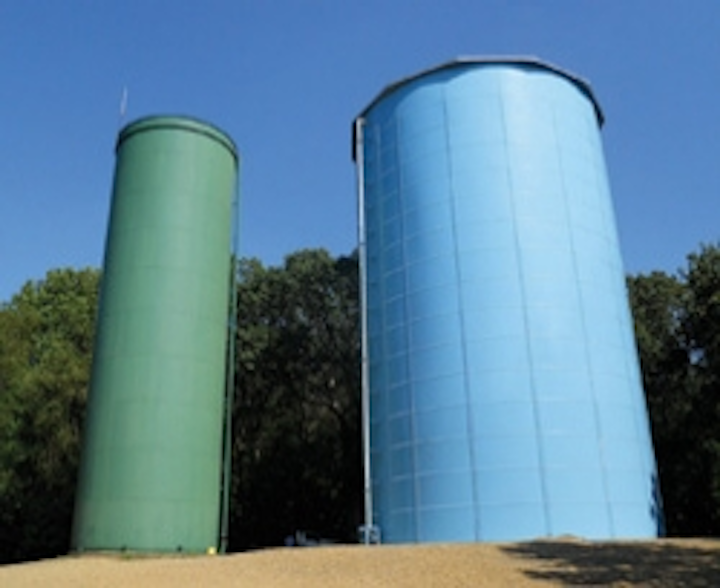 V8 chamber for stormwater management requirements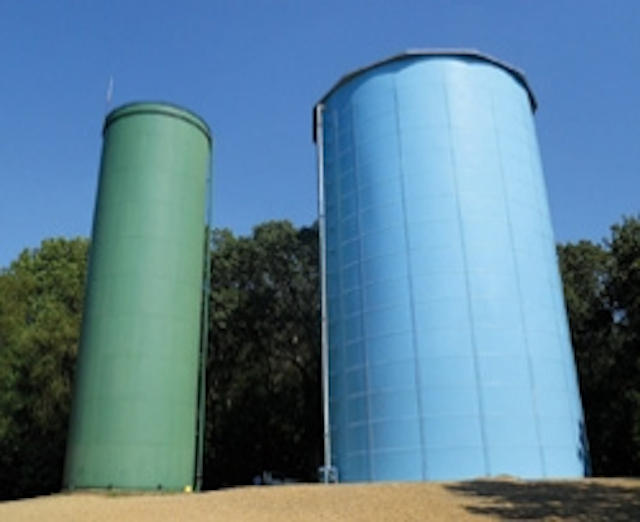 The Recharger V8 has been launched by Cultec which it said can hold a minimum of about 100 cubic feet of water when installed. The units can be used for subsurface retention, detention, recharging, or controlling the flow of stormwater. It is 32 inches high and 60 inches wide, with a bare chamber capacity of 8.68 cubic feet per linear foot.
The Recharger V8 chambers include an internal manifold feature, which allows for extra design flexibility and decreased installation footprint. HVLV Feed Connectors are inserted into the side portals to create the internal manifold. Specifically designed for use in high-traffic applications, the Recharger V8 is IAPMO R&T-certified and protected by a 10-year warranty.
The Recharger V8 series differs from Cultec's other models in that its Starter (S) and End (E) sections are shorter in length then its Intermediate (I) section. Therefore, when Cultec users calculate the Recharger V8 system's row length, they need to subtract a lay-up length adjustment from the row length. Customers who use hydrology modeling software need to choose the Recharger V8I to make up the Intermediate sections of a row and one of the V8S and V8E for each row in their model.
In addition, Cultec said that customers can now generate project-specific AutoCAD drawings for the Recharger V8 stormwater systems using the company's StormGenie automated drawing program. After inputting a project's stormwater design parameters and selecting the Recharger V8 model in Cultec's Stormwater Design Calculator, found on its website, customers can then open this data in their AutoCAD software using Cultec's StormGenie. This will automatically create a CAD drawing that can be incorporated into the engineer's plans.
Drain outlet available with multiple expansion joint options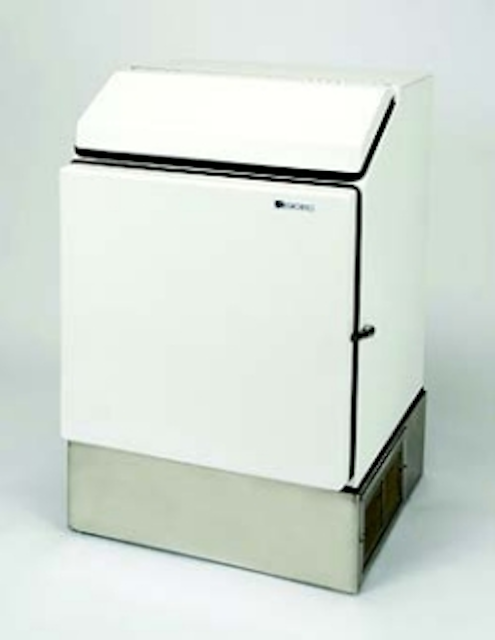 Assmann Corporation of America has introduced the new molded in Full Drain Outlet (FDO) assembly for tanks of 2,500 gallons and larger. This outlet provides the ability to drain the tank without the need for mechanically installed nozzles and can be used where heavy solids or salts may accumulate in the bottom of the tank.
The FDO can help eliminate difficult maintenance work, is said to stand up to virtually any service condition and is available with multiple expansion joint options. The outlet is available in 3" and 4" and in material variations of 316 Stainless Steel, titanium and hastelloy construction. A replaceable polyethylene flange adapter is also featured, which allows the adapter to be removed for tank installation. The flange can also be replaced in case of chemical or mechanical damage without needing to replace the entire vessel.
TankScan sensors for storage applications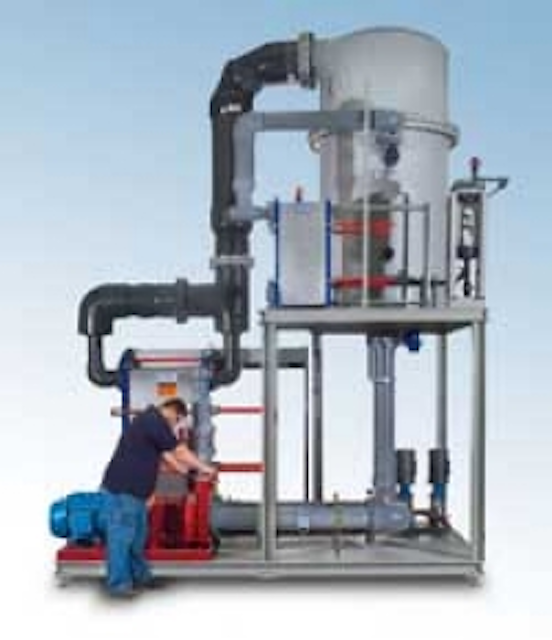 The recently launched TankScan® from ATEK is a remote level-monitoring system that gathers tank-level data via micropower impulse radar (MIR), a low-power radar system using very short electromagnetic pulses across a wide band of frequencies. The technology requires no moving parts or high-tech materials and is powered by batteries, which the manufacturer said ensures the "measurement device is intrinsically safe and suitable for use with petroleum products and chemicals, including combustible liquids".
Mounted on top of above- or below-ground tanks, TankScan sensors generate low-energy electromagnetic impulses that travel down a thin probe immersed in the fluid. The MIR monitor can be used in tanks up to 40 feet high, with no limitations on tank width or volume. The wide-wire separation technology improves level-reading accuracy because it is unaffected by vapors that may be present in the tank. Level measurement is accurate to within .3" or .5% of probe length.
"TankScan was built to be a reliable solution that can be installed easily and integrated into almost any liquid storage application," said Kurt Carpenter, TankScan product manager.
In addition to the MIR monitor, TankScan includes a receiver/controller unit and a data-management software package. Using an RF link, the MIR monitor can transmit data over 1000 feet to the controller, which is capable of managing information from over 30 monitors. After collecting tank-level data, the controller can send the information through an analog phone line, cellular/satellite modem, Ethernet connection, or directly to a PC using a USB port. Data can be presented and interpreted either by software locally installed in an individual computer system or on the Internet from any computer with internet access.
Potable-water tank mixer targets smaller tanks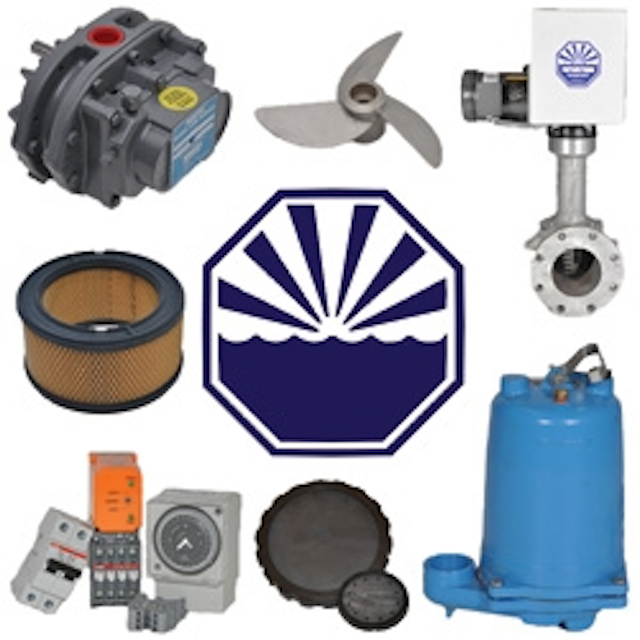 The SolarBee SB400 potable-water tank mixer is specifically designed to completely mix small potable-water tanks (up to 300,000 gallons), while providing up to 40% first-cost savings over other mixers. The company said it is ideal for smaller towns requiring only one tank, or for multiple tanks in larger municipalities and is certified by NSF against potable water contamination (per NSF/ANSI Standard 61).
The solar-powered, floating mixer operates day and night with a permanent magnet, low-voltage motor and on-board battery system for continuous, energy-efficient water quality improvement.
The SB400 mixer creates a near-laminar flow that keeps the tank de-stratified. This is said to allow accurate management of residual chlorine or chloramine levels to reduce nitrification. The SolarBee flow pattern aims to ensure consistent dispersion of disinfectant throughout the tank volume, including constant replacement at the boundary layers (i.e., tank floor and sidewalls) where bacterial growth would otherwise use up the disinfectant.
The SB400 is equipped with chemical injection capability, and is available with the portable SolarBee Chlorine Boost System. According to SolarBee, with this system, tank operators can "boost" chlorinated and chloraminated water tanks with sodium hypochlorite to keep residual levels optimal. The boosting system can be used to achieve compliance with EPA Stage 2 disinfection byproduct (DBP) rules.
Universal Pipe Cutters Now for Steel Pipe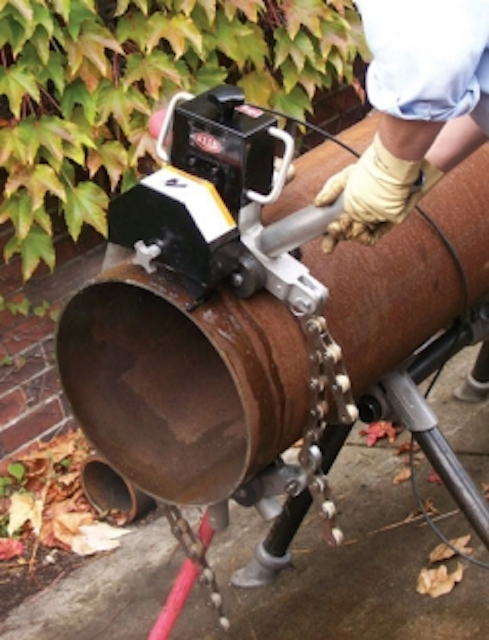 With different blades, UPCs cut 6"—48" (150-1300 mm) steel, ductile iron, cast iron, clay, concrete, PVC or PE pipe in one revolution.
These pneumatic powered cutters are lightweight, easy to set-up and use, fast cutting, require only 12" (300 mm) clearance around the pipe, provide a square cut, and can be used underwater.
New, tough blades for steel and PE (polyethylene) pipe give operators a great new use for these long-established Reed cutters.

www.reedmfgco.com
814-452-3691
reedsales@reedmfgco.com
More Water & WasteWater International Current Issue Articles
More Water & WasteWater International Archives Issue Articles