Asia/Pacific
Sep 1st, 2010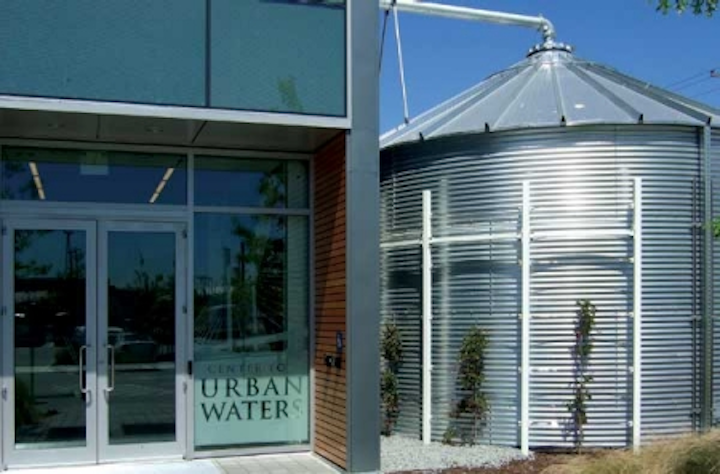 Tata rolls out water purifier to Eastern Indian market
Following the launch of its "Nano" car not even a year ago, Tata has launched a nano-technology based water-purifier that can run without the need for electricity or running water.
The company launched the original purifier, known as the Tata Swach, back in December 2009 for Rs999 which proved popular in Northern India. This latest version of the device starts from Rs499 and the company said its built around a bulb-like water purifier made of natural elements like rice husk ash impregnated with nano-silver particles.
Ramakrishnan Mukundan, managing director of Tata Chemicals, said: "The unveiling of Tata Swach in December last year, was a step taken towards delivering on the commitment that we had set out with, namely providing safe and affordable water purifying options to eradicate water borne diseases."
Mr Mukundan went onto say: "Today's launch of Tata Swach is very special since the heart of the purifier, the Tata Swach bulb, is made at our Haldia plant in West Bengal."
The Tata Swach is now available in three variants of 18, 15 and seven litres storage capacity in the Maharashtra, Karnataka, Northern and Eastern India markets.
Easy as ABC in Singapore
Western Singapore's first Active, Beautiful, Clean Waters (ABC Waters) project at Pandan Reservoir has been completed by Black & Veatch (B&V).
The project was opened to the public in the summer by the senior minister of state for trade & industry, Mr. S. Iswaran, as part of the Ayer Rajah - West Coast Family Carnival community event.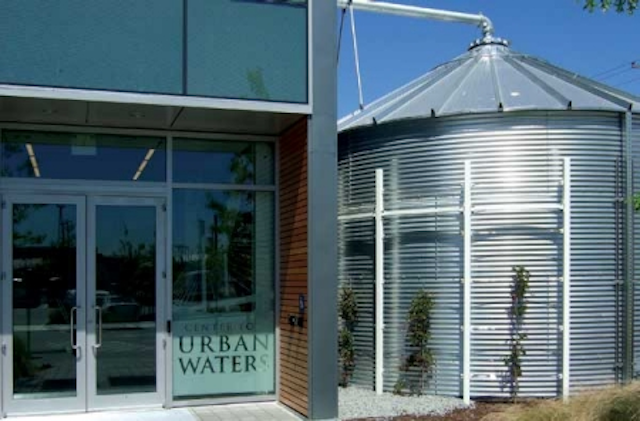 National water agency PUB launched the ABC Waters programme in April 2006 to transform Singapore into a city of gardens and water by turning a vast network of drains, canals and reservoirs into beautiful streams, rivers and lakes.
Under the programme, nine projects are currently underway, with seven scheduled for completion by the end of the year.
B&V acted as the Watershed Manager for the Western Catchment of Singapore. The Pandan Reservoir ABC Waters project was one of three projects being implemented by Black & Veatch following its development of the ABC Waters Master Plan for the area.
A key feature of the project was the new Amenities Centre for water sports, which will be home to three National Sport Associations in Singapore: Singapore Canoe Federation, Singapore Sailing Federation (in conjunction with the Republic of Singapore Yacht Club and Singapore Rowing Association).
Pandan Reservoir boasts other leisure amenities, such as the floating Fishing and Viewing Deck, as well as the Radio Control Sailing and Electric Boating Deck.
Two water frameworks signed in Shenyang, China
Sembcorp subsidiary Sembcorp Utilities has entered into two framework agreements involving water supply and wastewater treatment in the Chinese province of Shenyang. The first of the framework agreements signed was with the Shenbei New District municipal government to explore the provision of water supply, wastewater treatment services, steam supply and district heating services to industrial and municipal customers in Shenbei district. The other agreement with Shenyang Water Group Co. (SWGC) will explore a possible joint venture to operate and manage the Chinese water company's assets serving mainly municipal customers in Shenyang. These two new collaborations are set to strengthen Sembcorp's existing presence in Shenyang in Liaoning province.
This currently includes three water works facilities, water intake systems and a water distribution network presence in the Shenyang Economic & Technological Development Zone, as well as water supply operations in Xinmin City through Sembcorp's subsidiary Cascal.
HaloSource taps in to Indian purification market
The Indian home appliance products company, Bajaj Electricals, has partnered with water company HaloSource for the use of its disinfection cartridges in Bajaj water purification products.
As part of the contract, the Indian company will distribute the purification devices for home use throughout India with the aim of removing 99.9% of disease-causing bacteria present in source water.
The technology works whereby the biocide technology attacks and kills harmfil organisms, without the need for electricity or water pressure.
John Kaestle, chief executive of HaloSource, said: "Using HaloPure® disinfection cartridges in Bajaj's products will provide affordable, highly effective drinking water disinfection to millions of new customers in place of typical product solutions which require access to electricity."
Shekhar Bajaj, chairman and managing director of Bajaj Electricals, added: "Good quality potable water is a huge challenge for Indian masses and provides a large market opportunity along with serving an important social mission."
VWS secures contract in Vietnam
A contract to provide and commission technologies to cover the process water cycle for an additional carbonated soft drinks (CSD) production site for two major beverage producers in Vietnam has been awarded to Veolia Water Solutions & Technologies (VWS).
The contact will include the supply of a process and a high-end RO systems for CSD water treatment installation, with a treatment capacity of 25m3/hr. Beyond this production system, the processes will also include iron reduction, sand filter, Activate Carbon Filter, storage tanks and UV, to complete the whole process cycle. The RO process will be used to help remove over 95% of dissolved salts, such as calcium bicarbonate and sodium chloride, from water. It also acts as a very fine filter removing 99% of suspended and colloidal solids, bacteria and organic molecules with molecular weights in excess of about 200Da.
VWS said such a process is suitable for the application as treated water not only has to be low in TDS (total dissolved solids) but also of high clarity and free from bacteria.
Project win for KBR in Asia
Engineering, construction and services company KBR has been awarded a contract by the Asian Development Bank (ADB) to undertake the preparation for a proposed water sector project.
KBR will prepare a national Sanitation Master Plan, a draft Land Use Plan for the Samoan capital, Apia, and a Greater Apia Integrated Water Supply, Sanitation and Drainage Master Plan. This sustainable development project will focus on providing a secure and efficient water supply and wastewater management. The plans developed will recommend upgrades to existing water infrastructure, as well as new infrastructure, flood mitigation works and components to a water demand management program.
Colin Elliott, president, KBR Infrastructure and Minerals, said: "This project will draw on KBR's expertise and in preparing similar projects across Asia and the Pacific, and aims to do so sustainably to meet the needs of future generations."
IN BRIEF
AUSTRALIA - Black & Veatch has been appointed to the Technical Services Panel of water utility - Barwon Water. The panel consists of six engineering companies that will provide a range of services to Barwon Water for water, wastewater and recycled water treatment assignments until July 2013. Barwon Water is Victoria's largest regional urban water corporation, providing services to more than 275,000 people across 8,100 square kilometres.
The announcement followed B&V being appointed as part of the Eastern Tertiary Alliance that will deliver the Aus$380 million Tertiary Upgrade of the Eastern Treatment Plant in Melbourne, the largest activated sludge plant in the country.
More Water & WasteWater International Current Issue Articles
More Water & WasteWater International Archives Issue Articles