The Singapore success story
In the space of 40 years Singapore has developed its water infrastructure and evolved into a global hydrohub.
May 1st, 2010

In the space of 40 years Singapore has developed its water infrastructure and evolved into a global hydrohub. Ahead of the Singapore International Water Week, Yap Kheng Guan explains how strong political will and a motivated workforce helped create a sustainable supply of water.
How does a small city–state with no natural aquifers or groundwater go from having to deal with challenges in water supply to becoming a role model for sustainable water management? The answer is not rocket science.

Through an integrated and holistic approach to water management, and investments in R&D and technology, PUB, the national water agency of Singapore has been able to overcome its intrinsic shortcomings and turn it into a pillar of strength.
Water problems
With five million people living in an area of just 710 square kilometres, managing the country's water resources is no mean feat.
In the 1960s and 70s, the island faced a myriad of water problems – most of them associated with accelerated urbanisation: water shortages, flooding, and pollution in its rivers.
Today, the situation is vastly different. Thanks to a dynamic and diversified strategy to secure alternative sources of water known as the Four National Taps, Singaporeans now have good, clean drinking water at a turn of the tap. The Four National Taps refer to water from four different sources of water: water from local catchment areas, imported water, recycled water (branded as NEWater) and desalinated water.
About half of Singapore is currently located in water catchments and this is set to increase to two–thirds by 2011, with the Marina Reservoir, Singapore's first reservoir in the city as well as two new reservoirs in the northeastern part, making a total of 17 reservoirs in Singapore.
A New Chapter
Introduced in 2003, NEWater marked a new era in Singapore's water history. Produced using state–of–the–art membrane technologies involving microfiltration, reverse osmosis and ultraviolet disinfection, the result is an ultra–clean product that has been validated by more than 65,000 scientific tests, surpassing even the World Health Organisation standards for drinking water.
Infrastructure Developments
Earlier this year PUB awarded a S$35.8 million contract to Hyflux's subsidiary, Hydrochem, for the design, construction, testing and commissioning of a membrane bioreactor plant. The facility will have a designed capacity of 68,000m3 per day and will be Singapore's largest. Using biological processes and microfiltration membranes, used water from the industrialised Jurong catchment will be treated for use by industries located on Jurong Island.
Construction of the started in March and is expected to be completed within 18 months. In addition, Hyflux through its specialist subsidiary will provide maintenance services to the Plant for a period of 12 months upon project completion.
The beginning of May saw water management company, Sembcorp Industries (Sembcorp) and the national water agency, PUB, open the nation's fifth and biggest NEWater plant. The facility has a total capacity of 50 million imperial gallons, or 228,000 cubic metres, of NEWater per day. It is hoped the new plant, together with the existing four NEWater plants, will enable NEWater to meet 30% of Singapore's total water demand.
The contract for the NEWater facility was awarded to Sembcorp in January 2008 by PUB under a public–private partnership (PPP) initiative. The project was delivered in two phases over a two–year period.
NEWater is supplied primarily for non–domestic use in wafer fabrication parks, industrial estates and commercial buildings, where it is used for industrial and air–cooling purposes. A small percentage is mixed with raw reservoir water before being treated as drinking water.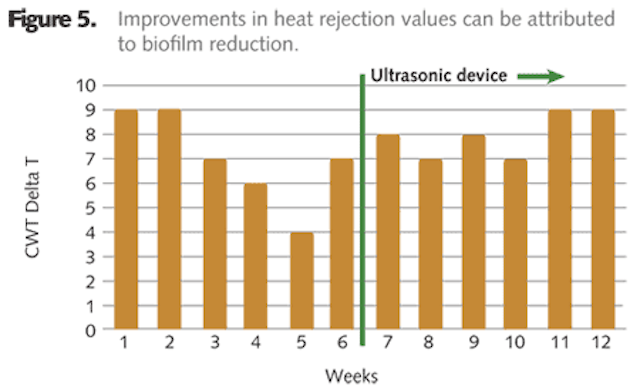 Bottled beauty: NEWater is produced using microfiltration, reverse osmosis and ultraviolet disinfection
Prior to the opening of a fifth facility, Singapore's four NEWater plants were able to meet 15% of the region's water needs. The recently opened fifth and largest plant has boosted total NEWater capacity to 30% (see Infrastructure Developments box out).
Managing demand
Putting the infrastructure in place alone is not sufficient to secure Singapore's water supplies. Demand management is also imperative for sustainability.
The 2006 Stockholm Water Prize laureate, Professor Asit Biswas, highlighted this as a key ingredient in Singapore's effective water management, in a study he carried out for the United Nations Human Development Report 2006.
"Singapore is one of the very few countries that looks at its water supply in totality," he said. "One of the main reasons why they are successful in managing its water supply is the concurrent emphasis on supply and demand management."
Central to the country's holistic approach to water resource management is an integrated water demand management programme that incorporates the proper handling of the transmission and distribution network to minimise losses with the implementation of water conservation measures.
This has brought about a considerable reduction in unaccounted–for water, from 11% in the 1980s to 5% cent today – one of the lowest levels in the world.
Education, education, education
Singapore considers its citizens as joint stakeholders of their water resources and actively engages the community in its water management efforts.
Since 2004, a series of public education programmes has been launched to encourage water conservation through daily habits. And it has worked. The per capita consumption of water in households has inched downwards, from 165 litres a day in 2003 to 155 litres a day now.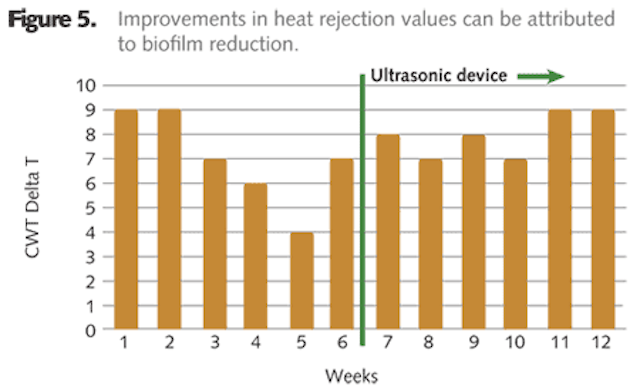 Transformation: a current PUB programme aims to develop canals and reservoirs into new spaces for the community's enjoyment
To better integrate water with the urban environment, PUB has revealed a new long–term initiative called Active, Beautiful, Clean Waters Programme. This aims to transform the country's drains, canals and reservoirs into vibrant streams, rivers and lakes, creating beautiful new spaces for the community's enjoyment.
In addition, PUB launched a lifestyle street magazine called PURE to interest and educate the public on water issues.
A mascot named Water Wally also helps to bring water messages to life to the young in an interactive way. The goal of these initiatives is to bond Singaporeans more closely with water, so that they will cherish and better appreciate this precious resource.
Becoming a global hydrohub
Over the years, Singapore has managed to turn its water woes from a vulnerability to a strategic advantage, and more recently, a growth industry for the country.
The Singapore government has identified water as a new growth sector for the country's economy. As such, about S$330 million will be invested in water R&D over five years since 2006 to develop Singapore into a hub for water technologies.
The country is now a hotbed for water technologies, home to a thriving cluster of more than 70 Singaporean and international water companies like CH2MHill and Black & Veatch, both of which have chosen Singapore as the base for their regional headquarters.
In addition, industry bigwigs like Siemens Water Technologies, GE Water, Keppel Corporation and Hyflux have set up R&D facilities in Singapore.
---
Author's note: Mr Yap Kheng Guan is PUB's director of 3P Network. For more information, please visit www.pub.gov.sg
More Water & WasteWater International Current Issue Articles
More Water & WasteWater International Archives Issue Articles