UV Disinfection Sheds New Light on Ballast Market
An international convention is expected to be introduced by early 2011 to help effectively control and manage ships' ballast water.
Nov 1st, 2010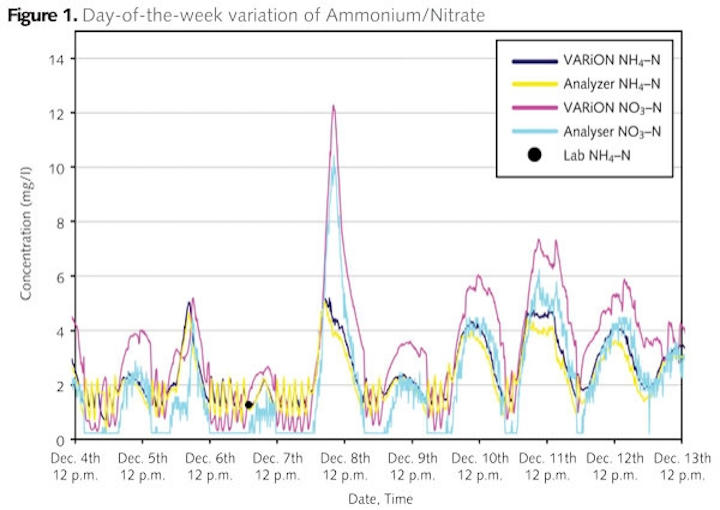 An international convention is expected to be introduced by early 2011 to help effectively control and manage ships' ballast water. What opportunities will this raise for the sector? Thomas Mackey discusses the development of a ballast water management system that uses filtration and medium pressure UV Disinfection, tested with the British Navy.
The invasion of non-native species into new environments via ships' ballast water has been described by authorities and scientists as one of the most severe pollution problems facing the world's oceans. Because of its nature, ballast water is perhaps the major culprit or at least the most obvious. In Europe alone the yearly cost of aquatic invasions has been estimated to be nearly 11.5 billion euros. Less than 10% of the total cost is for control and the balance is for damage and cost increases caused by the invasions.
For example, on the U.S. and Canadian Great Lakes, the zebra mussel, followed by the quagga mussel, round goby, and several other alien species created havoc in cooling water systems costing lakeside industries billions of dollars each year and devastating commercial and sport fishing. More than half of the estimated 180 non-indigenous species introduced into the Great Lakes have been attributed to ballast water.
International requirements
In February 2004, the International Maritime Organisation (IMO), as recommended by its Marine Environmental Protection Committee (MEPC), adopted the International Convention for the Control and Management of Ships' Ballast Water and Sediments (BWMC). It will enter into force 12 months after not less than 30 states representing not less than 35% of the world fleets' gross tonnage have ratified the convention. It is expected to be ratified by early 2011.
The principle requirements of the BWMC are that ships adopt precautionary practices when taking on ballast, keep records of ballast operations, and have onboard and an approved ballast water management plan.
It allows the exchange of ballast until a certain date dependent on the ship's build date and ballast water capacity; thereafter, it requires the use of an approved ballast water treatment system. Published dates are from 2009 to 2016. However, this timetable will not become effective until the BWMC enters into force.
Ballast water treatment systems are required to meet the performance standard in regulation D-2 of the BWMC, which limits discharges to less than 10 viable organisms per cubic metre 50 microns or larger and less than 10 viable organisms per millilitre 10 to 50 microns. It also limits indicator microbes in the discharged ballast water.
Approved solutions
Furthermore, ballast water treatment systems are required to be approved and certified by an IMO member state in accordance with IMO BWMC Guidelines (G8) for approval of ballast water management systems and, if the treatment system uses an 'active substance' i.e. a chemical or chemical process, the chemical or chemical process must be approved by the IMO in accordance with IMO BWMC Guidelines (G9). As of October 1 2010, ten BWT systems had been type approved by member states under the IMO G8 guidelines with several others expected to be approved during the next few years.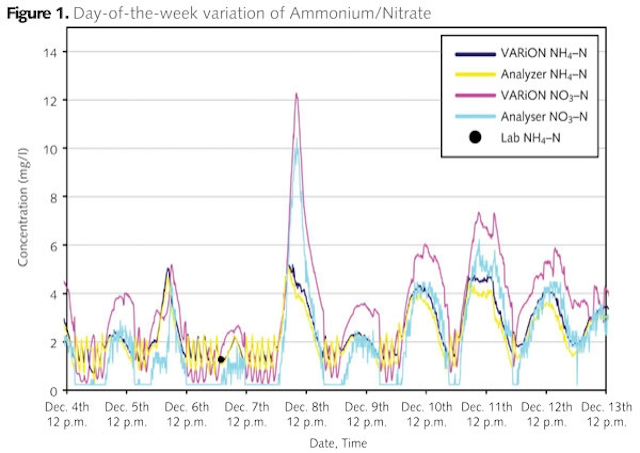 The majority of systems that have been type approved use first stage filtration and either UV disinfection (medium pressure or low pressure) or active substances based on chlorine.
More than a decade ago, Hyde Marine, now a Calgon Carbon Corporation company, began developing a solution to combat the spread of aquatic invasive species, initially on the Great Lakes, and eventually worldwide.
Teaming up with stakeholders including customers, regulators, scientists and government agencies, Hyde pioneered the use of mechanical separation and UV disinfection as a ballast water management solution. After several years of land-based and shipboard prototype testing and lessons learned, the Hyde GUARDIAN® (HG) emerged in 2003.
The HG includes an auto-back flushing filter which removes sediment and larger plankton, and a powerful medium pressure UV disinfection system which destroys or inactivates the smaller organisms and bacteria. Such systems can easily be integrated into the ship's ballast control system and, because of its low pressure drop modifications to existing ballast pumps are not required.
The system completed the IMO "Guidelines for Approval of Ballast Water Management Systems (G8)" test requirements during 2008. The G8 guidelines define the land-based and shipboard test requirements and performance specifications for IMO type approval of BWM systems. IMO Type Approval was received in April 2009. The certificate was issued by Lloyds Register on behalf of the UK's Maritime and Coastguard Agency (MCA).
Land-based tests were conducted by the Royal Netherlands Institute for Sea Research (NIOZ) at its facilities on Texel between April and June 2008. The results indicated that the system performed well and achieved the requirements set by IMO. Testing included system challenges well in excess of the requirements of the G8 Guidelines. The shipboard testing was performed aboard the cruise ship Coral Princess over a six month period during the vessel's regular schedules in the Caribbean Sea and in the North East Pacific. Testing was conducted by a team from the University of Maryland and was completed in October 2008.
The Coral Princess, with a system installed in 2003, was the first ship accepted into the US Coast Guard Shipboard Technology Evaluation Program (STEP) on Oct. 31, 2008.
Subsequently, the cruise ship Celebrity Mercury was also accepted into STEP. Both ships may now discharge properly treated ballast water anywhere in USCG controlled waters for the life of the ship regardless of future USCG regulations.
MODULAR CONFIGURATIONS ARE KEY
One of Hyde's earlier deliveries was for the British Royal Navy's Queen Elizabeth Class aircraft carriers, currently under construction. As a responsible shipbuilder/owner, the Royal Navy has to take the management of waste and environmental protection very seriously and as far as reasonably practicable adheres to all international, national and local legislation.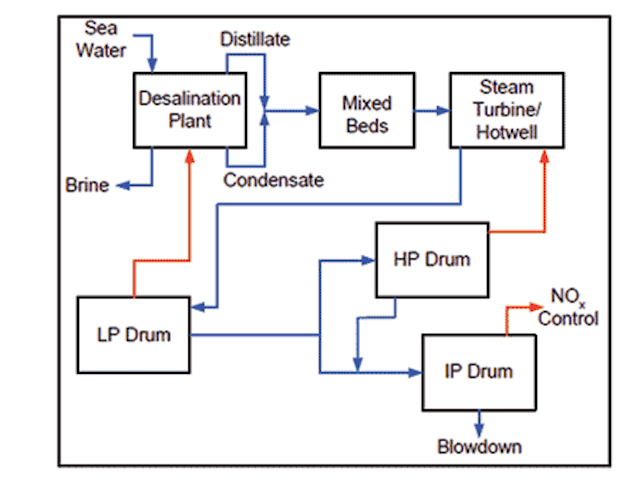 Figure 1. Model HG 300 single skid mounted BWT system as delivered to the Royal Navy
The system is modular in configuration so that the components can be installed separately to fit the available space on existing vessels. The skid mounted system, as supplied for the Royal Navy's QE Class, results in a considerably lower installation cost (Fig. 1).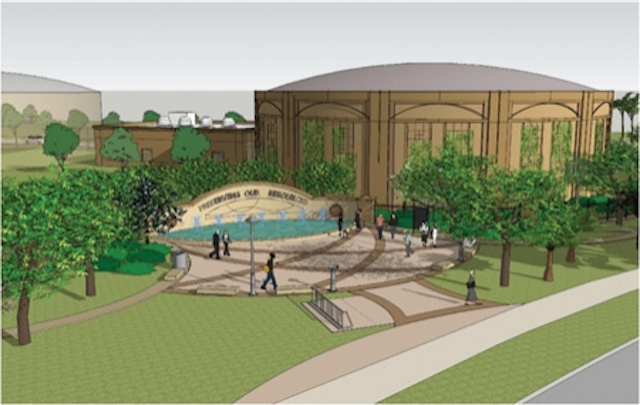 Figure 2. Installation aboard the M/V Mercury
Skid-mounting uses a steel platform that forms part of the foundation for all of the BWT system components and is suited for new buildings, where it can be designed into the ship. A modular system is shown, installed aboard the cruise ship Mercury in Figure 2.
As of October 1 2010, more than 70 IMO Type Approved HG systems had been delivered or ordered with capacities ranging from 60 to 2500m3/hr including a ten ship order for Suez Max Crude Oil Tankers with three systems per ship totaling 5450 m3/hr.
Two of the systems, each with a capacity of 2500 m3/hr, will be Ex Proof certified and located in the pump room.
Author's note: Thomas Mackey is the former owner and chairman of Hyde Marine, Inc. which was acquired by Calgon Carbon Corporation in 2010 and incorporated into the company's UV Technologies Division. Mackey received BSE, and MSE degrees in Naval Architecture and Marine Engineering from the University of Michigan.
More Water & WasteWater International Current Issue Articles
More Water & WasteWater International Archives Issue Articles