Europe/Middle East
Collection of water and wastewater new headlines from the Europe/Middle East

May 1st, 2012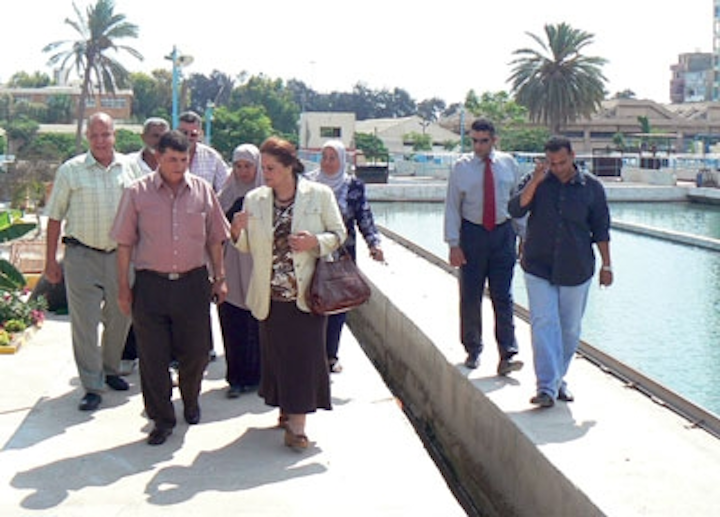 Field notes
London's first desalination plant fired up to ease drought
With rainfall well below average in the "seriously water stressed" south of England, major utility Thames Water is preparing its unused desalination plant to help alleviate dwindling supplies. The utility said that only 468 mm of rain had fallen in 2010 against the average of 739 mm.
It said it would need around 80% of its long-term average winter rainfall to avoid the likelihood of imposed water-use restrictions from regulator the Environment Agency. Around 80% of the water supplied from the utility comes from rivers and 20% from underground boreholes.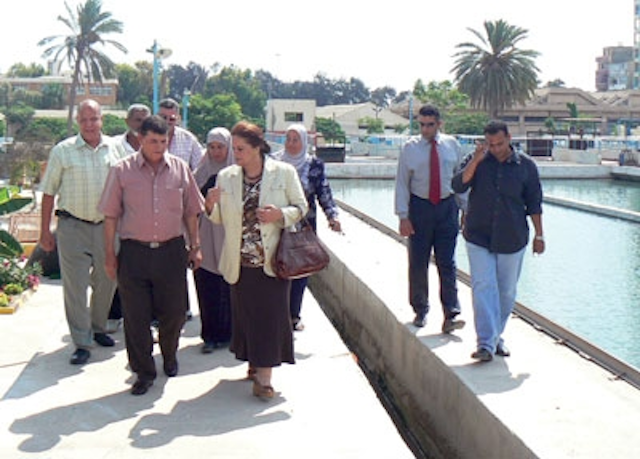 Thames Water opened the country's first major desalination plant in the summer of 2010 at an investment of £270 million. It said the facility would be able to provide 150,000 m3/day in the event of future water shortages. At the time the utility received strong criticism for its choice of desalination over wastewater reuse, with experts citing the energy efficient argument of water reuse taking 1 kWh per cubic meter to process, compared to seawater treatment of 3 kWh per cubic meter.
Thames Water said using the Beckton desalination plant would be the first time it has been operated since testing and the official opening last year.
Other measures being taken by the utility include switching on extraction boreholes on the North London Artificial Recharge Scheme. This is a confined aquifer which the company tops up with treated water all year round to provide an additional 180,000 m3/day of water for up to three months when needed (enough to supply over one million people). It can run for longer at a reduced rate. It is currently boosting supplies by 80,000 m3/day, but this is likely to increase over the coming weeks. It has only been used four times since it first came into use in 1995, according to the utility.
---
Water White Paper lacks metering and competition support, says UK industry
A long awaited and delayed government "White Paper" which was predicted to cover crucial topics such as mandatory metering and introducing a competitive environment for utilities in England and Wales, has been met with mixed responses in the UK.
Entitled Water for Life, the document was launched by environment secretary Caroline Spelman who addressed the topic of avoiding future droughts – a key concern currently for utilities in the region.
Reform of current abstraction regime
The White Paper was published during what is being called a "period of continued drought" in the country with the environmental regulator being forced to issue drought permits to certain utilities to take water from rivers to boost existing reservoirs. Addressing this topic head on, Water for Life encouraged utilities to extract water from the environment in the "least harmful way".
The document committed the government to "introduce a reformed water abstraction regime resilient to the challenges of climate change and population growth…We plan to consult on proposals in 2013 and aim to introduce legislation to reform the regime early in the next Parliament."
Defra (Department for Environment, Food and Rural Affairs) also said that it wants to encourage "interconnection in our water supply system so that we can use our resources more flexibly and efficiently".
Sector regulator, the Environment Agency, has been tasked with looking for interconnection options across all licensed water supplies.
Utility competition
The White Paper followed key reports previously published on the country's water sector including Anna Walker's Review of Charging for Household Water and Sewerage and also Martin Cave's Review of Competition and Innovation in Water Markets.
The latter recognised the success of the sector since privatisation and recommended changes to increase competition and bring new approaches of working to the sector.
Following up on this report, the Water for Life market reform proposals stated: "We have decided not to introduce fundamental structural change to the industry such as requiring legal separation of water companies' retail functions. We do not want to take risks with a successful model given the challenges we face in building the resilience of the sector."
Defra said the next stage to Water for Life will be to publish a draft Water Bill for pre-legislative scrutiny in early 2012 and "introduce a Water Bill as soon as Parliamentary time allows".
Industry reaction
Mike Woolgar, managing director of environmental and water management at Atkins, said: "I was surprised to not see more emphasis on metering, which was apparently supported with some enthusiasm in the public consultation.
"Managing demand reduction and behaviour change from consumers without more firmly sponsoring metering will be a challenge."
Woolgar added: "Done correctly, introducing metering in a sensitive way can help to develop better customer relationships as reported by Southern Water; the more rapid introduction of more widespread metering, alongside the social tariff, could help reduce bad debts in the industry further and put some downward pressure on bills for the consumer…There is a lot of work to be done to develop this White Paper into effective regulation and action."
Michael Norton, chair of Institution of Civil Engineers' water panel, said: "We would have liked to see more acknowledgement of the UK's high dependence on 'virtual water' embedded in imported goods. "Businesses and domestic users alike need to be aware of their 'water footprint'."
Saudi hosts world's biggest Multi-Stage Flash evaporator
Doosan Heavy Industries & Construction has successfully completed its fabrication of what it is calling the world's largest Multi-Stage Flash (MSF) evaporator, the first of the eight evaporators for the Ras Al Khair Ph.1 seawater desalination plant.
Doosan won the order for the plant project for US$ 1.76 billion from Saline Water Conversion Corporation (SWCC) in the Kingdom of Saudi Arabia in September of last year.
The evaporator unit is capable of producing 91,000 tons of potable water per day, a volume enough for consumption by 300,000 people, making it the largest unit capacity in the world.
According to the company, the evaporator is also the world's largest in size, as it measures 123 meters long, 33.7 meters wide, and weighs 4,150 tons.
The previous record for the world's largest evaporator was the unit for the Shuweihat Ph.2 seawater desalination plant, which will be capable of producing 76,000 tons per day upon Doosan's completion of the project.
Israel could export water from new desalination facility
A desalination plant in Israel could allow the country to export water to neighbouring countries once completed in 2013, according to news agency Reuters. Mekorot subsidiary ADL will build and operate the plant in the coastal city of Ashdod for 25 years, supplying 100 million cubic metres of desalinated water annually, the Finance Ministry reportedly said in a statement.
Infrastructure Minister Uzi Landau was cited as saying: "In the coming years we will be able to return water to nature and even sell water to our neighbors." The new Ashdod plant will join four other desalination facilities that aim to provide, by the end of 2013, 85% of the country's household water consumption. The Finance Ministry had previously put a 1.5 billion shekel ($400 million) price tag on the plant, which will use reverse-osmosis to desalinate seawater from the Mediterranean, and said it will supply water at a cost of 2.4 shekels per cubic meter, the news agency said.
Water reuse expands in Oman with golf club network
Haya Water is set to provide millions of cubic meters of treated effluent to help irrigation of the Ghala Golf Club facility as demand for reused water continues across the Muscat area.
Golf courses are already among the biggest consumers of treated effluent produced by Haya Water and effluent will be provided to Ghala Golf Club via a 6 km pipeline from Haya Water's Al Ansab treatment plant.
The facility uses Submerged Membrane Bioreactor treatment technology, which came into operation early in 2011.
Haya Water said this forms part of a large scale water reuse project, which is now well underway that will see thousands of kilometres of pipeline laid to connect homes and businesses to the new network that will replace the "old, smelly and inefficient septic tank system" that is currently used by most properties in Muscat.
By the end of 2011 an estimated 20% of properties within Muscat Governorate will have been connected to the new system.
More Water & WasteWater International Current Issue Articles
More Water & WasteWater International Archives Issue Articles