Europe
Water footprinting can raise awareness of volumes required for the production of goods but should be used cautiously as they can ignore information such as water sources.
Nov 1st, 2011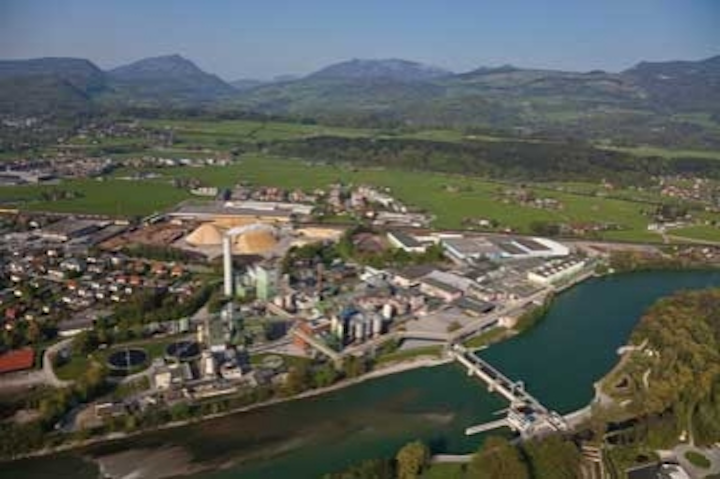 Caution Warned Over Water Footprinting
Water footprinting can raise awareness of volumes required for the production of goods but should be used cautiously as they can ignore information such as water sources.
This was a warning issued by the Chartered Institution of Water and Environmental Management (CIWEM), who said water that water footprinting concepts must not be used too simplistically.
A water footprint is not a direct measure of environmental impact, the institution said, adding that the timing and location of the associated resources are vitally important aspects.
CIWEM said: "The impact of water resource use on society and the environment is unlike the impact of carbon use and emissions in this respect, because whilst carbon emissions impact globally, water resource use impacts are confined to a local area or region, even when knock-on consequences are taken into account. Selecting between goods (or services) solely on the basis of the volumes of water involved in their production can therefore be very misleading."
As a result, the organisation called for the establishment of a definition that reflects impact rather than volume. It said this would avoid such problems but the complex interplay between the range of different factors make this difficult.
Water footprinting is starting to become commonly used in focusing public attention on the volume of water required to produce food and goods at source and to deliver them to end users thus drawing attention to these hitherto overlooked issues.
Examples include 140 litres of water (on average) needed to produce one cup of coffee, as well as 17,000 litres of water needed to produce 1kg of beef.
A typical UK adult's diet is said to have a water footprint of around 3,400 litres/day, compared to a direct drinking water requirement of 10 litres/day and an overall direct use (for domestic drinking, cooking, washing, watering and sanitation purposes) of around 150 litres/day.
Chair of CIWEM's water resource panel, Colin Fenn, said: "It is a myth to suggest that the water footprint is a measure of environmental impact. So far, water footprints only measure the net volume of water associated with the manufacture of products and delivery of services.
"More work needs to be done to assess and determine the indentation of the footprint and its effects on the environment."
Anaerobic technology planned for Austrian WWTP
Austrian firm the Schweighofer Group has selected Aquantis, a subsidiary of Veolia Water Solutions & Technologies, to design and build a wastewater treatment and energy generation plant for its Schweighofer Fiber GmbH site in Hallein, Austria.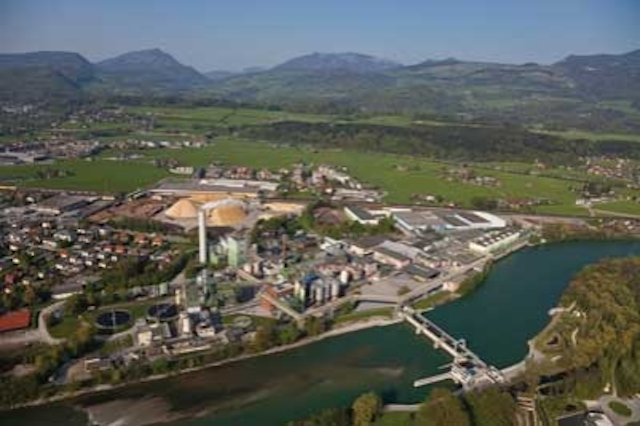 The new plant will treat approx. 5,700 m³/day wastewater, with an organic load of 62 tons COD per day. The treatment process will also generate biogas with a combustion capacity of approx. 4 MWh.
The wastewater produced by the process on the Hallein site is currently being treated in the plant's existing anaerobic/aerobic treatment facility, and subsequently discharged into the Salzach River. Due to changes in the production process, a bleaching concentrate will be generated, causing a considerable growth in organic contents. In order to facilitate the energy recovery and relieve the existing anaerobic treatment phase, an expansion of the current plant was deemed essential.
As part of the contract Aquantis will install its BIOBED EGSB reactors, designed with a moderate volume load.
Produced biogas will be fed to the existing biomass power station, which is hoped to reduce operating costs.
The new Hallein water treatment facility is part of a comprehensive two-year investment programme to develop the site, with the next stage focusing on the development of high-quality cellulose and bio-energy. Schweighofer currently produces approximately 160,000 tons of cellulose a year, mainly for the European paper sector.
GIS-based Leakage Detection System Helps Romania's Water Upgrade Plan
Romania is facing tough challenges to bring its water and wastewater infrastructure up standards required by 2015, as stipulated in the Water Framework Directive (see page 20). As a result Romania's regional water operator SC Gospodarie Comunala SA in Covasna has selected consultancy Mott MacDonald for two technical advisory projects in the water and environment sectors. This forms part of a €87 million investment in water and wastewater infrastructure over the next 36 months, as part of a governmental environmental operation programme to help benefit 150,000 inhabitants.
The contracts will see the consultancy provide procurement and contract advice, design and management for a GIS-based leakage detection system covering the water supply and wastewater networks. The consultancy is also providing hydraulic modelling and helping the client develop in-house skills and training.
In addition, Mott MacDonald will develop and implement public awareness campaigns to promote sustainable water use.
Field notes
Membranes to reach $2.8 bn
Advancements in membrane technologies such as fouling resistance and self-cleaning functionality are helping membranes to be used in newer applications such as industrial water treatment, which will help the market grow from $1.5 billion in 2009 to $2.8 billion in 2020, according to a new report. Research conducted by Lux Research showed that "biomimetic membranes" would remain the Holy Grail of the industry. Companies such as Aquaporin and AquaZ, and Australia's Commonwealth Scientific and Industrial Research Organisation are actively developing proteins that enable development of such membranes.
Leakages still top concern for water firms in England and Wales
Although drinking water quality in England and Wales is among the best in Europe, huge concerns remain over supply interruptions and neglected underground infrastructure, according to industry regulator Ofwat. As part of an annual "summary of performance", the regulator reported that six companies failed their leakage targets, including Southern Water Yorkshire Water. As a result Yorkshire and Southern Water will be investing £33 million and £5 million to reduce leakages, respectively.
ITT sells first Quadron UV system to boost N Europe market share
A water company in the South of England placed the first order for its WEDECO Quadron medium pressure UV equipment, released in May, for one water treatment plant designed to disinfect up to 1,875 m3/hourwater at 40 mJ/cm² and assuring a 4-log (99.99%) Cryptosporidium reduction. ITT said this reinforces its position in Northern Europe and Scandinavia for its brand of UV water disinfection equipment.
Europe/Middle East partnership to make RO ceramic membranes
A joint venture agreement has been established between German nanotechnology investment company Nanostart with Saudi Arabian copany Jaffali to produce and distribute ceramic flat membranes for the pre-trement of reverse osmosis processes in the Middle East and North African region. Production has been slated to start in 2013.
More Water & WasteWater International Current Issue Articles
More Water & WasteWater International Archives Issue Articles