Leading Desalination in Water-Challenged APAC Regions
As anyone who lives in arid regions of Asia Pacific knows, water shortages have become an increasingly frequent and troubling fact of life.
Jul 1st, 2011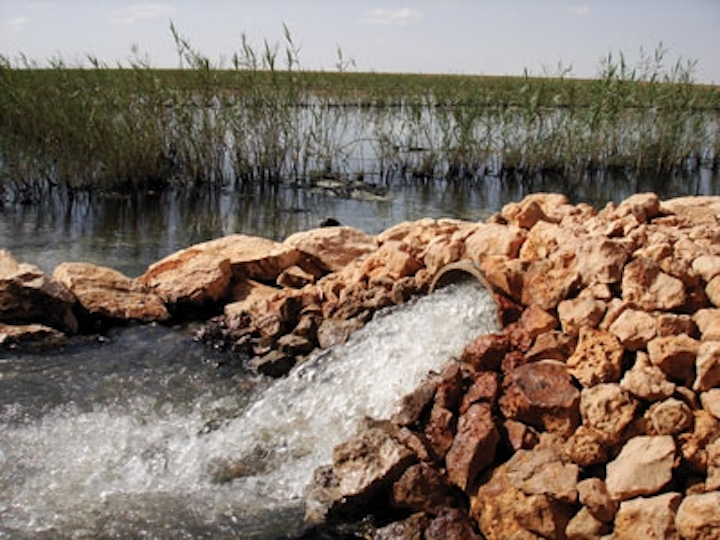 As anyone who lives in arid regions of Asia Pacific knows, water shortages have become an increasingly frequent and troubling fact of life. The area's spiraling population growth, economic development and urbanisation have multiplied the demand for fresh water, straining existing fresh water resources.
Fortunately, a variety of cost-effective desalination technologies have emerged in tandem with the region's water needs. Over the past decade, IDE Technologies, the desalination industry's technology leader, has deployed some of the APAC region's largest and most advanced desalination plants.
Tianjin SDIC - China's Largest Desalination Plant
Tianjin SDIC is a state-of-the-art electric plant that leverages IDE's unique desalination technologies to narrow its dependence upon external fresh water resources.
The plant uses IDE MED (Multi-Effect Distillation) units to create the highly-pure water needed in its steam boilers from the region's plentiful seawater, and powers the units with the waste heat generated by the electricity plant, an advantage that reduces the plant's desalination costs while improving its environmental profiles. So far, IDE has successfully deployed four MED units with a total capacity of 100,000 m3/day, and has been chosen to deploy four additional units, currently under construction (to be completed during 2012), doubling the capacity to 200,000 m3/day.
Reliance Industries, desalination in india
The Reliance Group is India's largest private sector enterprise, and its petroleum refinery is one of the world's largest refinery complexes. From 1998-2007, Reliance installed nine IDE MED desalination units with a total capacity of 160,000 m3/day, to provide high-quality feed water for its boilers and drinking water for local residents.
Cape Preston, Australia: One of the World's Largest Membrane Plants
In 2008, the giant Cape Preston magnetite iron ore mine, the first of its kind in Western Australia, selected IDE to deploy an advanced SWRO (Sea Water Reverse Osmosis) desalination plant on an Engineering, Procurement and Construction Support Services basis. The plant will supply 140,000 m3 of fresh water per day.
Middle east projects
It was in 2005 when IDE began operating the 118 million m3/year Ashkelon plant, which at the time was the largest SWRO facility. After winning the Desalination Plant of the Year 2006 award, this milestone opened new horizons for the international desalination industry and mega-SWRO desalination. Five years later IDE followed the Ashkelon success with the inauguration of its 127 million m3/year Hadera plant. Both plants were completed ahead of schedule and are producing continuous supplies of high-quality water at some of the world's lowest-ever BOT contract prices.
About the company
Established in 1965, IDE is a world leader in the development and construction of water treatment, seawater desalination, industrial evaporators, refrigeration plants and snowmaking systems. To date, IDE has installed 400 plants in 40 countries worldwide.
More Water & WasteWater International Current Issue Articles
More Water & WasteWater International Archives Issue Articles