Desalination's Fate Across a Troubled MENA
Before the current period of civil unrest, the North African desalination market was looking prime for expansion and investment.
Mar 1st, 2011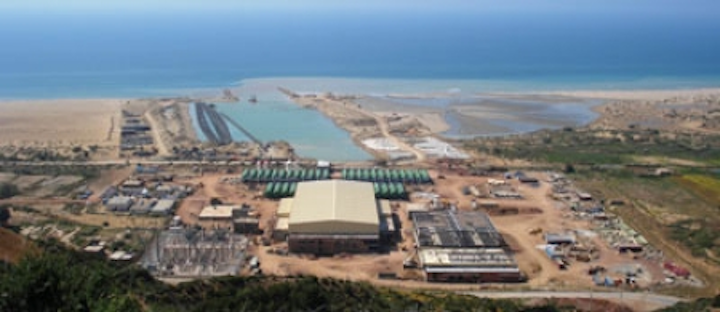 Before the current period of civil unrest, the North African desalination market was looking prime for expansion and investment. Latest reports from Reuters however suggest Hyflux's Libya projects could face delays as a result of the political uncertainty. Shem Oirere looks at the impact of the protests in the region, as well as progress of the PPP law in Egypt.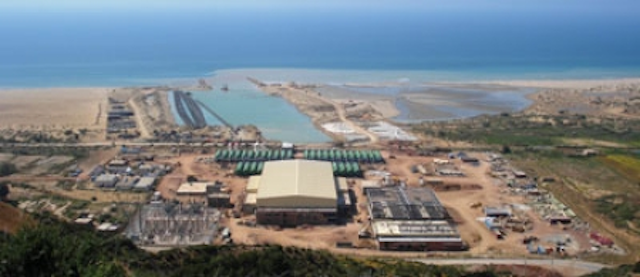 The 200,000 m3/day Mostaganem seawater desalination plant in Algeria has been touted to be the biggest in Africa
Reforms have been made in North Africa's water sector by the region's government in a bid to adopt and pursue private partnerships. Questions have been raised whether the fate of such reforms have been jolted by the fall of the Tunisian and Egyptian regimes, thrown out of office through a people's revolution.
Ministers in charge of water, in the two countries, were dismissed from office in the January and February mass revolt, which saw President Hosni Mubarak and Ben Ali fall from power. This included Mr Al Masry Al Youm of Egypt, who only weeks ago was appointed in place of Mr Mohammed Nasr Eddin Allam, and also Tunisia's Mr Abdessalem Mansou.
Interim leadership in the two countries have promised to issue policy statements on key investment policies. These include public-private partnerships that have promised to increase not only the amount but also access to safe drinking water and even more for commercial use.
Cairo's wastewater treatment
The 250,000m3/day New Cairo Wastewater Treatment Plant, jointly financed by the International Finance Corporation (IFC), a member of the World Bank, and the UK's Department for International Development, became the first water sector project to be established under the PPP.
The facility's construction contract was awarded to Orasqualia in June 2009 and managed to reach a financial close the first quarter of last year (2010). The project's 20-year concession contract, valued at an estimated $482 million, is a joint venture between Egypt's Orascom Construction Industries and Aqualia, a division of Spanish construction firm FCC. The concession includes engineering, procurement, construction, operation and maintenance of the plant.
"This transaction has opened up the market for international investors who are now comfortable to work on PPP projects in Egypt, which will help the country address its growing infrastructure needs by harnessing the strength of the private sector," Moazzam Mekan, IFC manager for the Middle East and North Africa, said in a briefing on the project.
The political and social undercurrents that catalyzed the revolts in Egypt and Tunsia are reminiscent of the region's struggle to quench the rising demand for water through increased investment in seawater desalination and wastewater treatment.
The demand for water is being driven mainly by the growing population, increased food production and an expanding industrial sector that is fuelled by an appreciating economy in some of the countries in the region.
Successful seawater desalination cases like those reported in Algeria, though still facing huge challenges, have been underpinned by the government's prior planning for the country's water needs. Efficient desalination processes have been embraced, as well as increased private sector participation and deliberate capacity building programmes, both for consumers and public institutions in the water sector.
Seriously constrained natural water supplies in the region are forcing North Africa to follow the Middle East and develop seawater and brackish desalination programmes, according to a report by consultants Frost & Sullivan. The report estimates that the Middle East and North Africa (MENA) will expect investments of up to $15.5 billion by 2013. As part of this investment the region is expected to add 2.7 million cubic meters of desalination capacity daily to meet the expected demand for water.
North Africa's water lifeline
The Nile River is frequently labeled as the lifeline of Egypt. Last year an agreement that reestablished the rules on how the river's waters are shared understandably caused conflict. The country's leaders shuddered at the prospect of Africa's most populous nation having its share diluted and plunging further into a paralyzing water shortage.
"Our quota of the Nile water quota is 55.5 billion cubic meters a year which was sufficient for Egypt's 1959 population of 24 million (but) today, the national population is stands at 80 million," said Mohammed Nasr Eddin Allam, former, Water Resources and Irrigation Minister after the five Nile basin countries signed the Cooperative Framework Agreement (CFA). This new deal aimed to pave the way for equal distribution of the waters of 4,160 kilometer long Nile River.

At least 90% of the water consumed by the 80 million Egyptians is from the Nile. Reality is dawning on the country's leadership that the other five Nile basin states may soon, and on a grand scale, be diverting the river's water for irrigation, hydro power and industrial. There is mounting anxiety on how to put in place alternative water supply sources to cater for the anticipated shortfall.
A water shortfall is also expected to persist in Tunisia, Morocco, Algerian and Libya because of an anticipated population growth, urbanization and a re-bounding economy that is fuelling dramatic industrial growth in the region.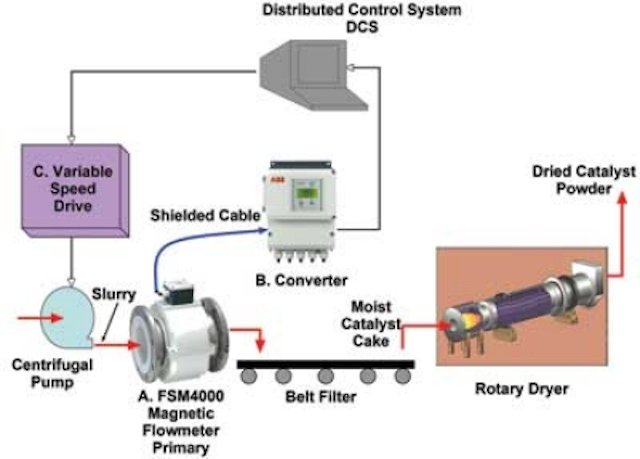 The 250,000 m3/day New Cairo Wastewater Treatment Plant became the first water sector project to be established under the PPP
"Water is the major vulnerability in Middle East and North Africa, the world's driest region, where per capita water availability is predicted to halve by 2050 (and the) vulnerability is compounded by a heavy concentration of population and economic activity in flood-prone coastal zones and by social and political tensions that resource scarcity could heighten," says the World Bank's Development Report for 2010.
Water Infrastructure and private investment
A recent briefing by the Islamic Development Bank says the MENA region needs to invest an estimated $200 million in water infrastructure to meet demand for water and sanitation services by 2020.
An issue for the water-thirsty North African countries to grapple with is whether desalination can be adequately backed up requisite financing, efficient technology and a legal framework.
At hand, however, for the water-thirsty North African countries to grapple with, is whether desalination as an option for increasing the region's water supply can be adequately backed up by requisite financing, efficient technology and a legal framework.
Egypt has taken the lead in mobilizing investments for the construction of desalination and wastewater treatment plants following the passage of a public private partnership (PPP) law in May 2010.
"PPPs promise faster delivery of public infrastructure works, as well as access to additional resources," says Mohammed Tarek, project manager at the ministry's PPP Central Unit, which provides technical and advisory support for PPP transactions as well as ensuring compliance with legislative framework.
With its construction and operating costs of desalination plants set to rise to $394 million by 2016, according to the Desalination Markets 2010 report, Egypt seems to be catching up with Algeria, Libya, Tunisia and Morocco in prioritising desalination in tackling the rising demand for water to satisfy domestic, agriculture and commercial needs.
In Algeria, North Africa's desalination market leader, the authorities have embraced the heightened wave of desalination investments, as the country targets to achieve a desalination capacity of 2 million m3/day over the next few years.
The country with an estimated contracted desalination capacity of 2.6 million m3/day, has had public-private partnership legislation in place for almost 12 years, although the government still has control in deciding which of the projects should be placed under a PPP.
The country, which according to the World Bank figures, loses close to 40% of its water through the distribution system, either through technical losses or illegal connections, is engaged in grand plans to partner with the private sector especially for the development of desalination plants of Ain Salah, Bejaia, El Oued, Jijel and Tindouf under the build-operate-transfer (BOT) arrangements.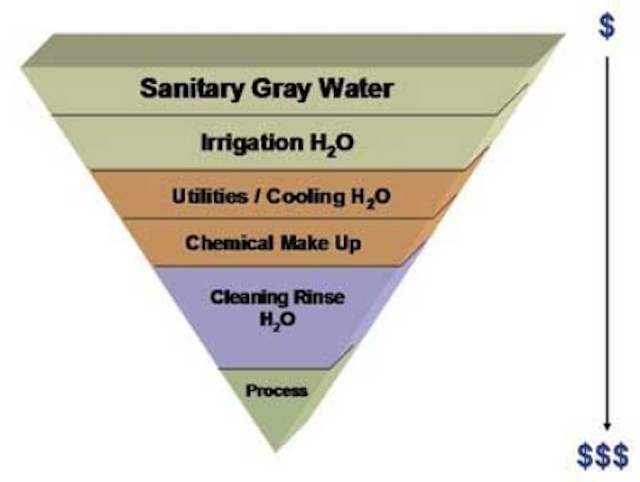 By the end of this year, it is estimated that Algeria will have 13 seawater desalination plants fully constructed with a combined capacity of 2.26 million m3/day. Despite lacking a fully enacted law on private investment in the water sector, Algeria continues to attract leading international water sector infrastructure companies, such as Singapore's Hyflux and Spain's Aqualia in the development of the desalination plants.
Such companies can now be seen dominating desalination markets in North Africa with Aqualia getting involved in the construction of the 200,000 m3/day Mostaganem seawater desalination plant in Algeria, touted to be the biggest in Africa and also the 100,000 cubic meters/day Cap Djinet plant.
The PPP model in Morocco
Similar efforts have been seen in Morocco, which has partnered with the International Finance Corporation (IFC) to develop a sustainable PPP that will ensure both a financially and environmentally sustainable desalination investment programme. The country anticipates its desalination market to grow to $191 million by 2016, a 288% increase from the current capacity.
In fact, in December 2010 the IFC signed an agreement with Morocco's ministry of economic and finance to structure an efficient and independent PPP department with a mandate to oversee public/private joint partnership in the development of the country's desalination market.
Morocco, which has a contracted desalination capacity of 85,159 m3/day, is due to spend spent approximately $112million over the next five years in operating new and existing desalination plants. Topping the priority list of desalination projects is the Chtouka desalination plant with an envisaged capacity of between 60-85 million m3/day.
"The desalination and irrigation plant in Chtouka area will support agriculture, an important industry in Morocco and help create jobs for the surrounding communities," says Rashad Kaldany, IFC vice president in charge of Middle East and North Africa region.
Political backing in Libya
Libya will have an estimated 1.2 million m3/day of contracted desalination capacity and has approved at least 11 sites for the construction of desalination plants. These include Benghazi, Misurata, Tobruk, Tripoli and Zawia. Several international firms have expressed an interest in developing desalination plants under the build-own-transfer arrangement (BOT).
General Desalination Company (GDC), a government controlled firm spearheading investment in the country's desalination sector, says Libya plans to increase its daily installed desalination capacity to 2.5 million cubic meters over the next 10 years.
Daewoo Motor Sales of South Korea, Impregilo Lidco of Italy, Hyflux of Singapore and PunjLloyd of India have sought for a share in Libya's multi-billion dollar contracts for the construction of drinking water and sewerage infrastructure.
Italy's Eni signed a memorandum of understanding at the end of 2010 with the GDC for the El Agheli desalination plant. This followed the advertisement for bids for the construction of the 100,000 m3/day reverse osmosis (RO) Tobrouk desalination plant in the eastern coast of Libya, which was awarded to Singapore's Hyflux.
"Even though this project is not as sizeable as some our other projects, we are pleased with our increasing presence in North Africa beyond Algeria," said Olivia Lum, the company's Group CEO when signing the contract with Libya's Ministry of Utilities last November.
The race is on for the ultimate prize of becoming North Africa's 'water hub'. From the statistics released by each of the region's countries, Algeria and Egypt seem to have taken the lead, a clear testimony that PPPs may have shown the way forward out of the water shortages in Northern Africa.
More Water & WasteWater International Current Issue Articles
More Water & WasteWater International Archives Issue Articles