Toray releases software for RO process design
Toray Industries Inc. has released new software via free download from www.toraywater.com
Sep 1st, 2008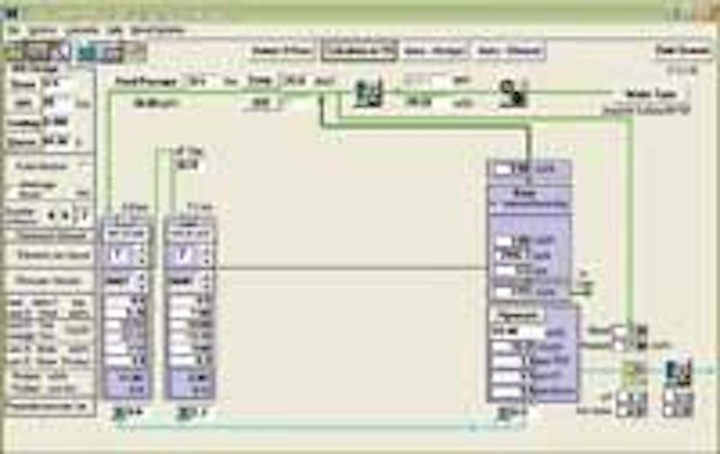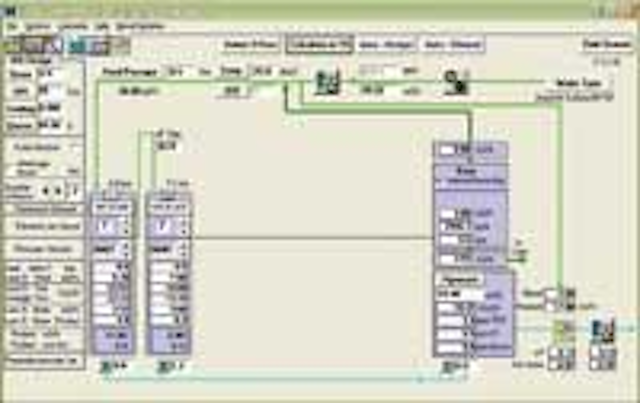 Click here to enlarge image
Toray Industries Inc. has released new software via free download from www.toraywater.com. Called TorayDS, it's a comprehensive RO membrane projection program that allows users to design an RO system using the company's membranes. The user interface and reports provide design engineers with detailed data about the type and quantity of membranes, operating pressure, recovery and product quality.
Among key features are: text output in multiple languages, and multiple views for detailed performance tracking; "Teach Mode" for short learning curve and quick production of required results; intuitive design screen for complex multipass systems and permeate blending options; and graphical and text-based performance projection output, including trendlines for performance vs. time and temperature
Together with currently released TorayTrak normalization software package, TorayDS meets the most demanding requirements of RO membrane industry professionals.
Toray Membranes
Chiba, Japan
www.toray-membrane.com
Enquiry No. 206
Aquatech Hall 3, Stand 307 and WEFTEC Booth 12041
---

Energy savings and noise reduction with oil-free blowers
A Benelux-based division of Swedish company Atlas Copco has introduced a new range of low pressure oil-free blowers providing energy savings up to 40% and reduced noise levels for aeration systems in wastewater treatment plants. The ZS+ dry rotary screw positive displacement blower range presents a new and innovative solution to oil-free process air requirements at up to 1.2 bar pressure. Compared with conventional, belt-driven roots blowers, these are able to offer a cost-effective compressed air solution by optimizing pressure, volume and air treatment equipment for each production process. The all-in-one, compact package features gear-driven dry screw elements with a fully integrated drive motor, filtration and controller to ensure optimum efficiency and reliability.
Atlas Copco Oil-Free Air Division
Antwerp, Belgium
www.atlascopco.com
Enquiry No. 207
WEFTEC Booth 20134
---

Pump optimization services lower total ownership cost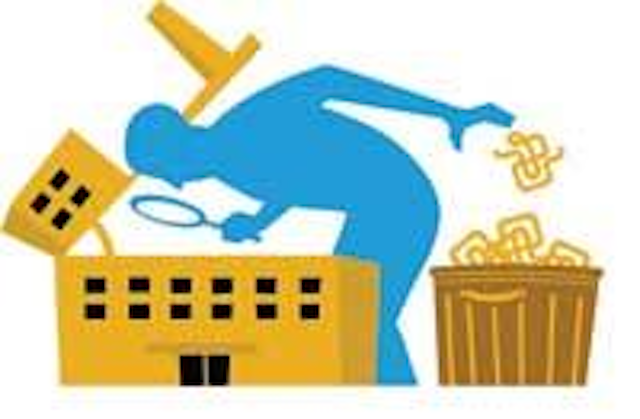 Click here to enlarge image
Process plants with multiple pumps can save millions in operation and maintenance costs using a new suite of pump-optimization services from ITT. ProActivitySM provides a three-phased approach to reduce total cost of pump ownership. It brings together multiple ITT resources previously offered as separate services into one solution-driven organization providing a single point of customer contact. The service was created because maintenance and energy make up the majority of pump operating costs. In fact, purchase price is only 10% of the cost of ownership. With the help of a ProActivity embedded specialist, one ITT customer realized savings of 43%, which translated to over $1.3 million annually in operating costs. And Mean Time Between Failures (MTBF) increased 108%, from 15.4 months to 32.1 months.
ITT Goulds Pumps
Seneca Falls, New York, USA
www.ittrem.com
Enquiry No. 208
Aquatech Hall 1, Stand 500
and WEFTEC Booth 24121
---

Integrated pump & vector drive
A new integrated drive for seepex's popular line of metering and general transfer progressive cavity pumps integrates the pumps with a single reduction gear reducer, a four-pole, TEFC, inverter-rated ½-hp electric induction motor and a "vector" type VFD in a NEMA 4 enclosure.
Because external or special fabricated control enclosures aren't required for high pressure or run-dry protection, installation is no more complicated than a typical home stereo. The pump and drive combination can cover a performance band of 0.08 gph to 4.7 gpm and pressures to 360 psi. The unit operates from standard 1x120 VAC, 15 amp circuits with a 5-15p grounded plug.
The drive has an H-O-A switch with a 10-turn potentiometer for manual control and will accept a 4-20 mA process signal through a standard ½" UNF-connector. Other ½" UNF connectors are installed for external high pressure, low-flow or run-dry protection. The sensors and connector cables, in various lengths, are also available from seepex. The effective speed range of the units is 20-600 rpm.
seepex Inc.
Enon, Ohio, USA
www.seepex.com
Enquiry No. 209
Aquatech Hall 1, Stand 404
and WEFTEC Booth 22127
---

innotec expands Siemens software solutions
Siemens expanded its portfolio of industrial software with its purchase of innotec GmbH of Schwelm, Germany, a global vendor of digital engineering software and services especially for plants in the process industry.
The innotec Cosmos® software complements Siemens' Industrial Automation engineering products and services, such as its Simatic PCS 7 process control system and range of process instrumentation. It also serves the water and sewage industry, where iyou must to take into consideration highly complex, diversified workflows in unit planning, construction and operation. It provides a comprehensive and individually matched lifecycle engineering solution that illustrates and monitors the total workflow. Along with its 2007 acquisition of U.S.-based UGS, an industrial software supplier, the innotec buy makes the Siemens division the first industrial equipment provider to offer all manufacturing and process industry sectors system-wide solutions for integrating the entire production sequence and lifecycle.
Siemens Industrial Automation Munich, Germany
www.siemens.com/automation
Enquiry No. 210
Aquatech Hall 3, Stand 307 and WEFTEC Booth 28077
---

New microwave beam blockage detection aids level measurement
Hawk's new Microwave beam blockage detector system uses microwave energy to detect blockage of the path between a sender and receiver.
The system is ideal for high reliability blocked chute detection in bulk material conveying and transfer systems, solving costly problems of false tripping and failure to respond which can occur with traditional tilt switch types. Other major areas of application are boom collision detection, nucleonic switch replacement and point level switching for most solid and liquid materials, including wet, dry and bulk material. The beam receiver may be mounted up to 100m (328 ft) from the sender and needn't be in contact with material being sensed as microwave energy can penetrate plastic tanks or pipes, glass, UHMW, PTFE, firebrick and some ceramic materials. Detector sensitivity is adjustable, allowing the system to tolerate build-up or changes in material properties.
Hawk Measurement Systems
Middleton, Massachusetts, USA
www.hawkmeasure.com.
Enquiry No. XXX
WEFTEC Booth 15001
---

Ozone monitoring & control
ATi has developed the Q45H/64 dissolved oxygen monitor to provide continuous reliable and accurate on-line monitoring and control of ozone systems used for disinfection in the pharmaceutical industry to achieve compliance with regulatory frameworks in the UK and internationally. The monitor is suitable for a variety applications and capable of measuring DO concentrations as low as 0-200 ppb and full-scale down to 5 ppb. While providing the sensitivity for demanding applications such as pharmaceutical grade water or semiconductor wash water, this technique can also accommodate high-range applications requiring 0-20 or 0-200 ppm. The monitor can be calibrated in situ using a fully traceable, International Ozone Association approved method with a colorimeter and indigo dye reagents. It's designed to enable optional dual measurement capability and provides both dissolved ozone and pH analogue outputs.
Analytical Technology Inc.
Mossley, Ashton-u-Lyne, UK
www.analyticaltechnology.com
WEFTEC Booth 22135
---

New generation of digital leak noise correlators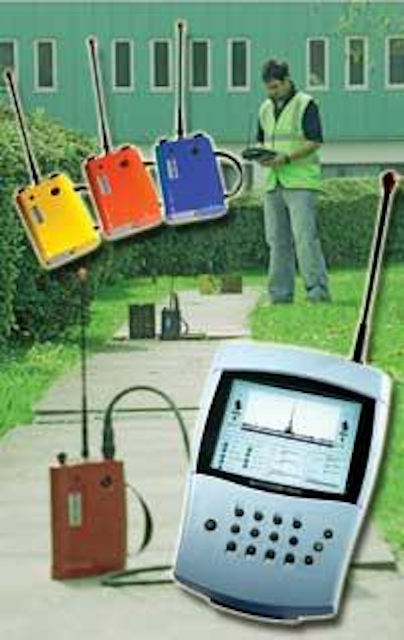 Click here to enlarge image
Highly-regarded leak detection specialist HWM Palmer Environmental unveiled the MicroCALL+ Digital Leak Noise Correlator. The digital counterpart to the popular MicroCorr analogue model, the new unit has a high-visibility, 6.5" colour VGA screen with clear graphics, and full post-processing features. Automatic 3 outstation correlation and velocity measurement and verification are incorporated to reduce incidence of 'dry holes', and multiple filtering levels are available for automatic correlation across frequency ranges. The unit can operate in combined correlation/survey or purely listening modes, with user-definable pipe types and velocities available as additional options. This includes the ability to specify plastic pipes, which imposes a preset selection of filters to aid in the often difficult task of finding plastic pipe leaks. In the past these (and more) advanced functions to ease and speed leak detection were only available using the DigiCALL PC-based unit. Now, they're fully integrated into the base station, which was redesigned to optimise effectiveness of the new features.
Halma Water Management
Cwmbran, Wales, United Kingdom
www.hwm-water.com
Enquiry No. XXX
Aquatech Hall 4, Stand 312