New materials could reduce reverse osmosis membrane energy by 25%, finds PUB report
Ceramic membranes are "currently the most promising technology", a new report from Singapore utility PUB has said...
Feb 12th, 2016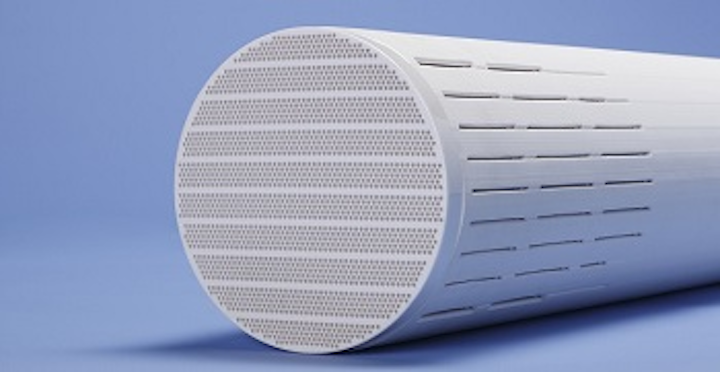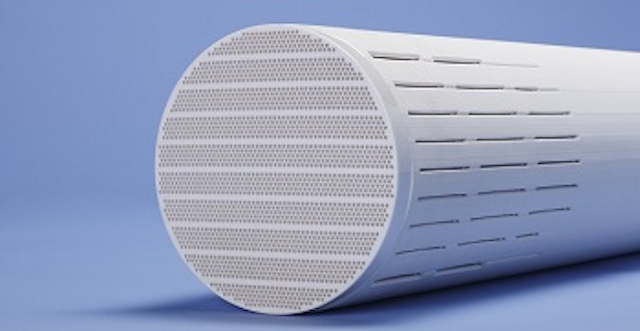 SINGAPORE - The global market for separation/membrane technologies is expected to reach $5 billion by 2019 with ceramic membranes "currently the most promising technology", a new report has found.
Produced by utility Singapore water PUB, the report entitled Water technology futures: A global blueprint for innovation summarises outcomes from the SIWW Technology and Innovation Summit (STIS).
It said that ceramic membranes "deserve more attention" as they are "energy-efficient and have a much smaller footprint, with a life-cycle cost which is expected to be lower compared with existing membrane systems".
It is possible to make incremental improvements to reverse osmosis (RO), such as potentially reducing the energy consumption of RO membranes by about 25% with new materials, the report said.
Graphene membraneswere highlighted in the findings, with research led by the US Department of Energy's Oak Ridge National Laboratory.
The report stated: "While RO and nano-filtration (NF) work well, they are energy-intensive, though NF has higher recovery and selectivity. The future for MF, ultra-filtration (UF), and NF membranes thus lies in new kinds of membranes made of more robust materials, requiring less cleaning and with a higher porosity, and reactive membranes with catalytic or even biocidal properties."
US-based company LG NanoH2O (part of Korean group LG Chem since 2014) was referenced for its membranes incorporating nanoparticles, along with nanOasis for its membranes incorporating carbon nanotubes.
Regarding ceramic membrane technology, it was in 2014 when Dutch company PWN Technologies refurbished the 120,000 m³/d Andijk III drinking water plant in the Netherlands with ceramic membranes supplied by Japanese company Metawater.
Meiden Singapore, a subsidiary of Japanese Meidensha, is working with PUB Singapore on a demonstration plant combining a ceramic membrane bioreactor with an upflow anaerobic sludge blanket at Jurong Water Reclamation Plant to treat and recycle industrial wastewater more effectively.
Despite promises of lifecycle cost benefits of ceramic membranes, uptake for municipal applications has been slow, comprising only a 2-3% market share (read WWi article).
PUB also noted that "more interest in NF membranes, currently confined to spiral wound modules, should also be encouraged".
Creating hollow fibre NF membranes would open some potential niche applications, such as membrane distillation with waste heat or combining forward osmosis (FO) with the low pressure of RO, it said.
A total of eight key drivers for innovation were identified in the report, including: protection of water quality; climate change/extreme weather events; demand management; need for non-conventional water sources; water-food-energy nexus; environmental sustainability, e.g. waste minimisation/resource recovery; fit for local context and finally governance/leadership.
Peter Joo Hee Ng, chief executive of PUB, said: "This document provides clarity on where the promise lies for water innovation, and in what areas we should be investing our limited resources and attention. It also offers useful pointers on how best to encourage technological innovation, to finance it and to bring it to market."
###
Read more
Tough talking: Innovation and applications for ceramic membranes
Ceramic membranes: reversing Japan's export drought
Singapore to follow Japan's lead on ceramic membranes
Olivia Lum – the secret behind Singapore's water entrepreneur
Electrochemical desalination demo plant to be delivered by Evoqua in Singapore