Products & Services: Odor Control
Collection of Odor Control products and services.
Dec 9th, 2013
Monitoring, control system

Liquid phase odor control dosing and optimizing can now be accomplished easier than before with the Link2Sitesm wireless-to-web, internet-based monitoring and control system, and the Vaporlink hydrogen sulfide monitor from Siemens. Link2Site combines tank, dosing and H2S data sent automatically from the Vaporlink on the same web page, so dosing rates can be adjusted quickly and easily based on timely information. The system can be configured to alarm on various conditions to help reduce odor complaints before they start.
Siemens
www.siemens.com
Tracking, monitoring system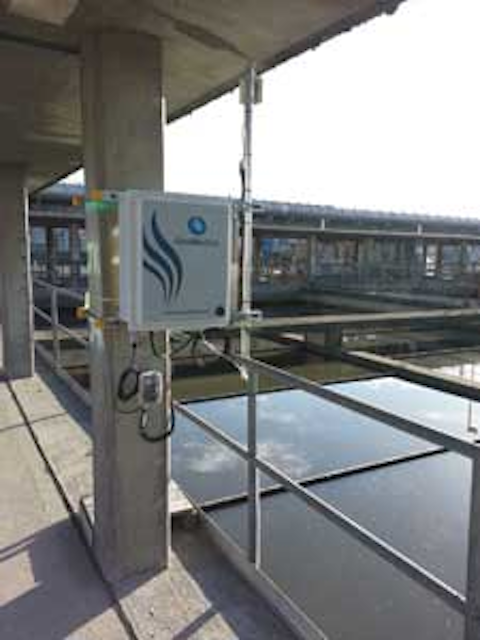 Kruger and Odotech provide a real-time odor and air contaminant tracking and monitoring system that operates with the use of electronic noses. OdoWatch 4 is a web-based software that will benefit municipalities by identifying where odor is traveling and the level of its intensity. It is a user-friendly and easily- configurable tool that can track odor, contaminants (H2S, ammonia, etc.), weather conditions and user-specified alert points over time. The web-based platform gathers information from odor, contaminant sources and comprehensive weather data that are processed using the CALPUFF dispersion model. A real-time active plume is then generated and overlaid on a map of the area, giving users the ability to track odor, contaminant intensity and path of travel.
Kruger Inc.
www.krugerusa.com
Odor neutralizers
OMI Industries offers natural odor-neutralizing products. Its Ecosorb® formula has been successful in settings dealing with year-round malodor problems including municipal and industrial wastewater treatment plants. It is suited for odors generated in varying degrees throughout the wastewater treatment process, including those associated with pump stations, head works, clarifiers, digesters, aeration basins, lagoons, and sludge-handling areas. The product has proven effective in eliminating hydrogen sulfide, ammonia, sulfur dioxide, skatoles, mercaptans, amines, and indoles odors.
OMI Industries
www.omi-industries.com
Tank covers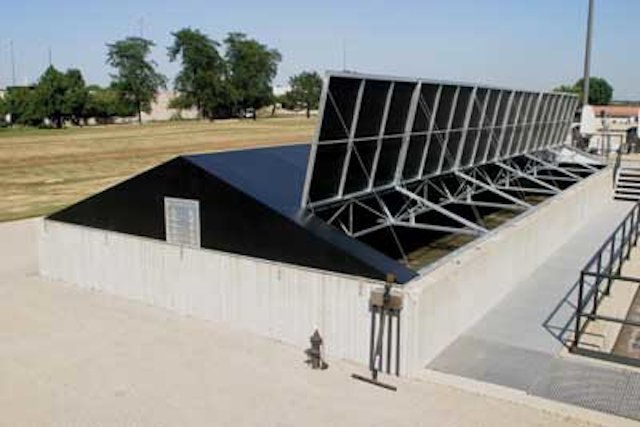 Defender™ Tank Covers from Environetics are custom manufactured from industrial grade materials to fit the profile of your new or existing wastewater treatment or potable water tanks. Odorous gas emissions from wastewater treatment facilities generate complaints from local residents and are subject to the Clean Air Act Amendments of 1990. Defender™ odor control covers contain volatile organic compounds at their source. The low-profile and structurally-supported covers minimize emission treatment volume to reduce the cost of air filtration equipment, eliminating the ongoing expense of applying costly odor control chemicals through atomizers and misters.
Environetics Inc.
www.environetics.com
Electric mixers
GridBee® GF Series electric mixers from Medora Corporation can each displace 30 to 50 horsepower of surface aerator mixing (run-time) in municipal and industrial wastewater applications, including activated sludge system basins, lagoon systems and water reuse ponds. With the GF Series performing the mixing, the aeration system can be dialed back to just provide the needed DO. At electric rates near $0.10 per kwh, savings per mixer is approximately $750,000 over 25 years.
Gridbee, a brand of Medora Corporation
www.medoraco.com
Dual-tech filter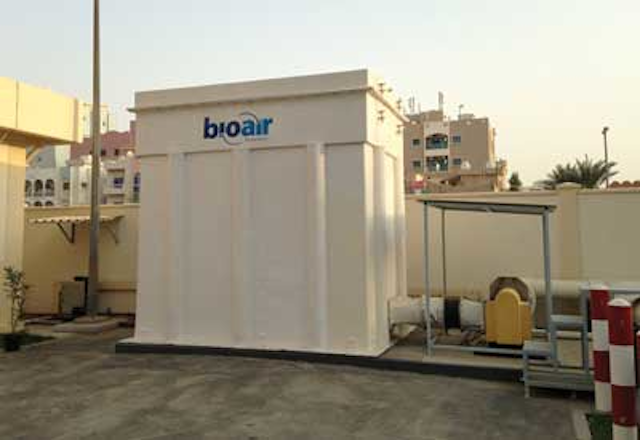 EcoPure® from BioAir delivers a double- barreled odor control solution: a proprietary biotrickling filtering system and patent-pending EcoBase® media technology, combined with an EcoSorb polishing step, providing very low emissions. By combining activated carbon with the air purification power of the EcoFilter® biotrickling filter, the carbon life is extended by up to 10 times over that of typical carbon filters. With this new product, two-stage odor control is no longer suitable for pump stations only. EcoPure® delivers the same reliability and performance for larger applications, and a single unit can treat air streams from 100 cfm to 7,000 cfm.
BioAir Solutions LLC
www.bioairsolutions.com