Products & Services: Chemicals & Application Equipment
Collection of chemicals and application equipment products and services.

Sep 22nd, 2014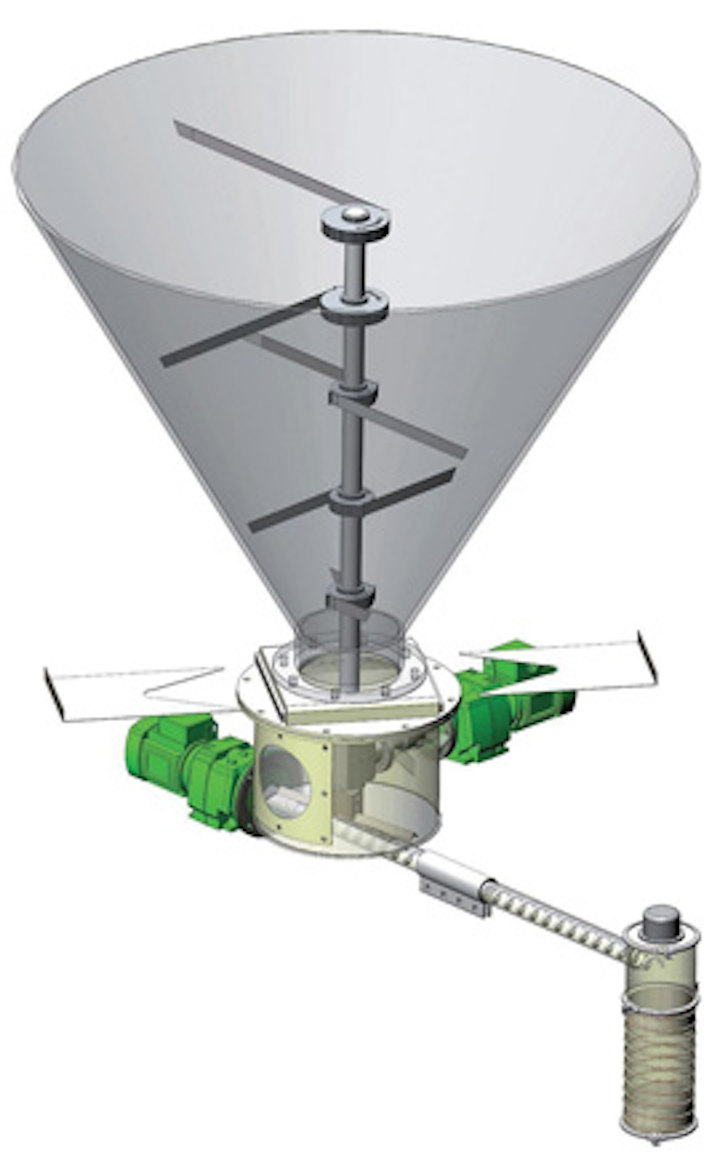 Chemical feed system
Sodimate engineers and manufactures turnkey feed systems for water and wastewater treatment. Typical chemicals handled with Sodimate equipment include lime, soda ash, polymers, and powdered activated carbon (PAC). Sodimate systems feature a mechanical unloader designed to fully unload storage containers (such as silos, hoppers and big bags) without bridging, jamming or compaction of the product.
Sodimate Inc.
www.sodimate-inc.com

Water quality testing kits
For microbiological and physicochemical testing of water in a variety of settings, Palintest offers a full range of Wagtech-branded comprehensive water quality testing kits. In environments from emergency response to remote long-term monitoring, the kits bring the lab to the sample, delivering reliable measurement of multiple parameters in a convenient, portable case. The kits allow all levels of users to quickly and effectively test all parameters of concern using simple but highly-accurate procedures. Testing protocols conform to WHO guidelines for assessment of potable water. Kits are chosen based on testing needs.
Palintest USA
www.palintestusa.com
Lab software
Agilent Technologies has introduced an enhanced version of OpenLAB CDS: Peak Explorer for single-click peak integration and intelligent reporting. These features boost sample throughput for petrochemical, chemical and other industry laboratories processing large numbers of complex samples. These samples containing hundreds of peaks often require time-consuming data review and manual integration. Peak Explorer is a new data visualization module that speeds review of complex chromatographic data. It enables users to browse multiple sample runs containing multiple peaks, including entire sequences, rapidly, in one data review window.
Agilent Technologies Inc.
www.agilent.com
Volumetric feeders
Acrison's heavy-duty Model W-105 Series Volumetric Feeders feature a dissimilar-speed, double-concentric auger metering mechanism designed to accurately and reliably meter a wide variety of dry chemicals commonly used in water and wastewater treatment applications. This mechanism consists of a large conditioning auger, or intromitter, concentrically-mounted around a smaller metering auger, independently driven at dissimilar speeds in a fixed proportion to each other by a single variable speed gearmotor drive. Model W-105 Series is supplied as part of an equipment package to satisfy dry chemical metering requirements in water treatment processes.
Acrison Inc.
www.acrison.com
Visit Acrison at WEFTEC.14 - Booth 5101
Electronic, mechanical scales
Scaletron is a manufacturer of corrosion-resistant electronic and mechanical scales and accessories. The scales are designed for weighing and monitoring the usage of corrosive chemicals and/or materials in water and wastewater treatment applications. The company offers a complete line of scales including 150-lb.-cylinder and ton-cylinder scales; drum, tank and platform scales; and IBC-tote and spill-containment scales. The scales feature a low-profile platform design, capacities from 30 lbs. to 30,000 lbs. and a five-year warranty.
Scaletron Industries Ltd.
www.scaletronscales.com
Visit Scaletron at WEFTEC.14 – Booth 2845
Chemical metering systems
The series of standard ALPHA chemical metering systems from seepex is designed for simple plug-and-play installations, which are as straightforward as connecting three pipes and plugging into a 115-VAC power source. The systems come in five standard skid configurations: simplex (one pump, wall- or floor-mounted), duplex (two pumps, wall- or floor-mounted) and triplex (three pumps, floor-mounted). Included is NSF/ANSI-Standard-61-certified progressive cavity metering pumps that offer several advantages for chemical metering due to the principle of the pumping elements. The pumps are self-priming and pulsation-free and will not vapor lock.
seepex Inc.
www.seepex.com
Visit seepex at WEFTEC.14 - Booth 4737