Product Showcase
Collection of new products of special interest to the municipal water and wastewater markets.
May 13th, 2014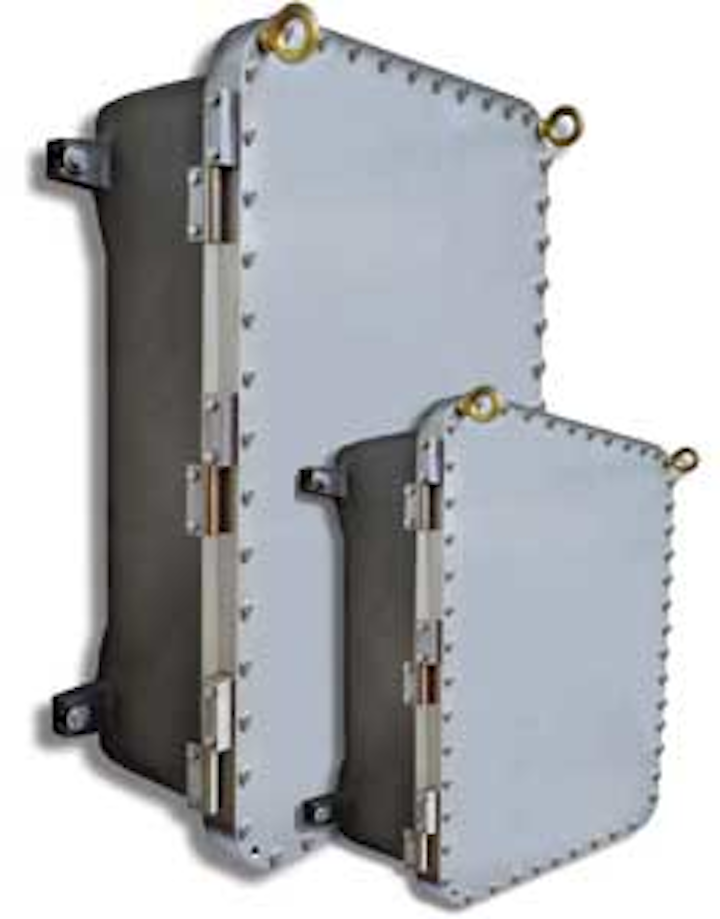 Enclosures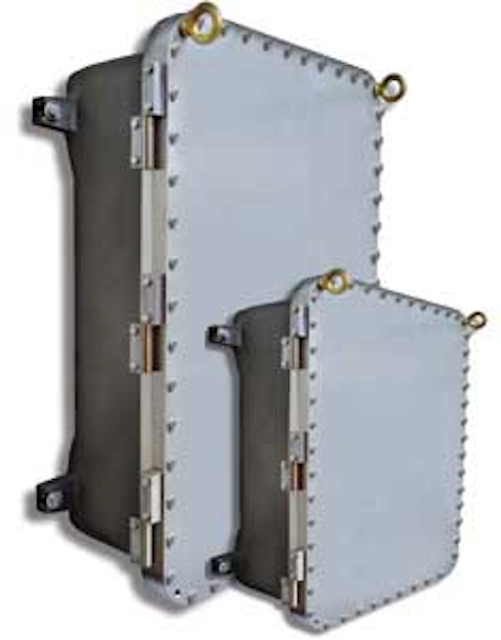 Adalet offers Division 1/Zone 1 explosion-proof enclosures constructed from 316 stainless steel. Designed for use in highly-corrosive areas, the enclosures provide ideal construction material for areas where environmental conditions require additional corrosion protection and provide an alternative to traditional cast aluminum explosion-proof enclosures. The XCESX series carries UL, cUL, ATEX, and IECEx approvals, and five standard sizes are offered from internal dimensions of 10"W x 14"H x 8"D up to 24"W x 36"H x 10"D.
Adalet
www.adalet.com
Removal system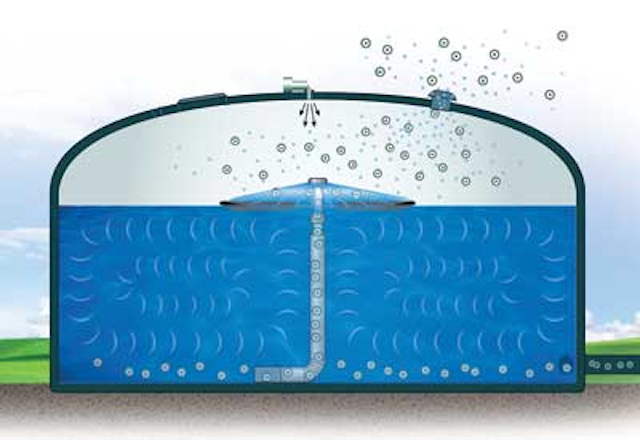 The economical GridBee® THM Removal System with floating spray nozzle from Medora Corporation effectively removes trihalomethanes (THMs) from potable water storage tanks and clearwells (0.2 MG to 150 MG). Scalable systems start at just $25,000, include four standard sizes and easily install through a 24-inch hatch. The patented long-life nozzle and intake treat all incoming water and minimize THM formation downstream. Performance is guaranteed.
Gridbee, a brand of Medora Corporation
www.medoraco.com
Mixing system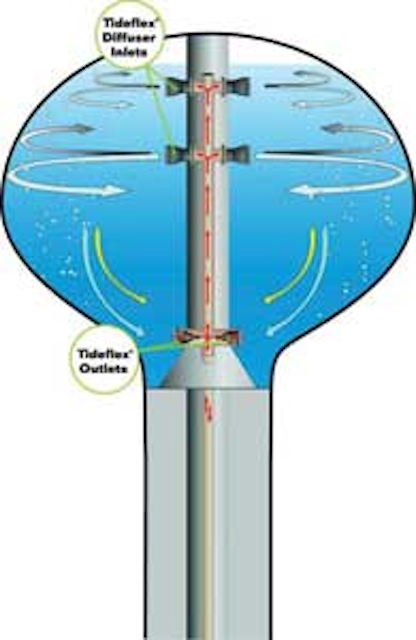 Tideflex® Technologies' Tideflex® Mixing System (TMS) greatly improves the quality of drinking water in finished water storage reservoirs. The TMS is a combination of patented Tideflex Check Valve technology and a piping manifold that separates the inlet and outlet. The TMS can be installed in new or existing water storage tanks of all shapes and sizes to eliminate stagnation and short-circuiting. Operating on the differential pressure that is already in place, the TMS keeps energy costs low, while the all-elastomer construction of the Tideflex Check Valve renders the system virtually maintenance free.
Tideflex Technologies, Red Valve Co. Inc.
www.redvalve.com
Cake pump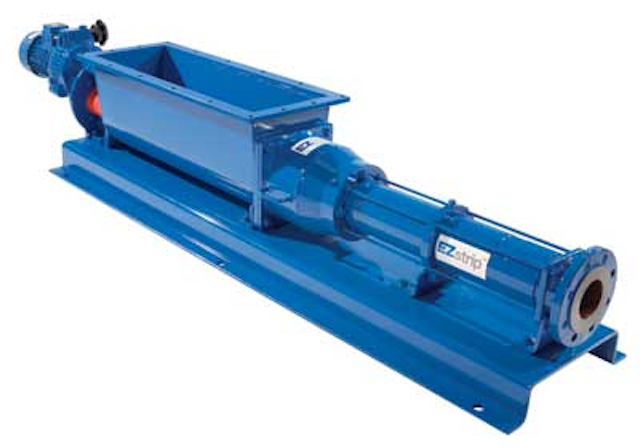 EZstrip™ has revolutionized the way PC pumps and associated products are 'Maintained-In-Place' (MIP), reducing a day-long maintenance operation to a few hours. The EZstrip Cake Pump features a specially-designed feed chamber that can easily be disconnected, allowing access to the rotating assembly. The rotor can be separated from the conveyor, which permits removal of the rotor and stator all within its own assembled length. With a quick and easy way to disassemble, maintenance time is reduced by more than 93% for significant cost savings.
Moyno Inc.
www.moyno.com
HP piping systems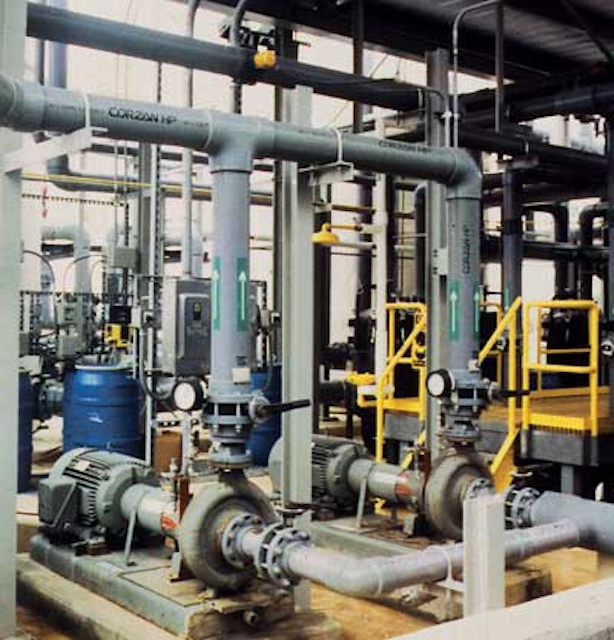 Corzan® HP Piping Systems are a high-impact strength system engineered with the Lubrizol Corporation's specially-formulated and patent-pending chlorinated polyvinyl chloride (CPVC) technology. This corrosion-resistant material eliminates pitting and scaling while providing superior lifecycle benefits. Corzan HP Piping systems eliminate internal and external corrosion, reduce installation time and cost, offer lower lifecycle costs, and ensure optimal flow rate. Corzan HP compounds achieve high temperature and pressure bearing capability, providing engineers, plumbing contractors and facility owners a reliable and comprehensive pipe and fitting solution. Corzan HP pipe and fittings are available in Schedule 80 in diameters of 1/4" up to 8".
Corzan Industrial Systems – Lubrizol
www.corzancpvc.com
Segmented float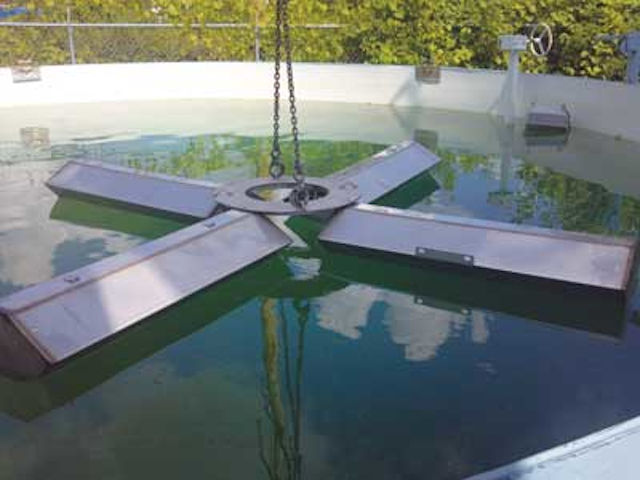 The new FlexiFloat™ is a unique, segmented and space-saving float that replaces the conventional float on Aqua-Aerobic Aqua-Jet® surface aerators and AquaDDM® mixers. This patent-pending product folds into a compact, cylindrical arrangement for easy shipping, storage and installation. Once lowered into place, the float self-deploys as it meets the surface water in the tank or basin. The FlexiFloat is ideal for use in potable water applications for THM removal where typical installations have limited access for aeration equipment.
Aqua-Aerobic Systems Inc.
www.aqua-aerobic.com
Flow sensor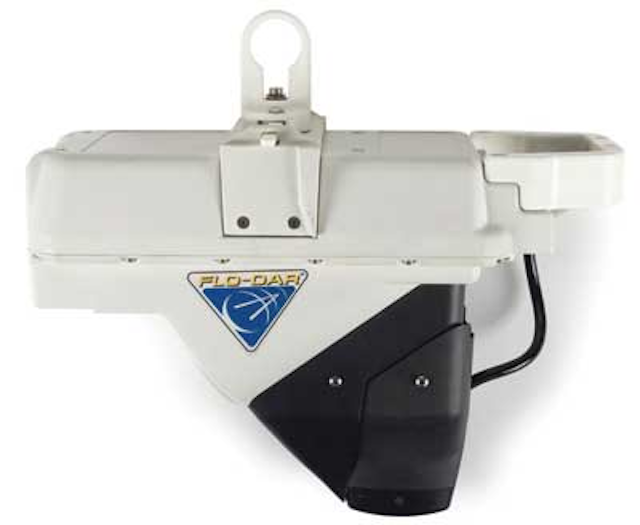 Using advanced digital Doppler radar velocity- sensing technology, along with ultrasonic level-sensing, the FLO-DAR® AV Sensor from Hach revolutionizes open-channel flow monitoring by measuring from above the flow. This means it can more effectively provide highly accurate flow data under a wide range of challenging flow and site conditions, including sensor disturbances, high solids content, high temperature, shallow and caustic flows, large man-made channels, and high velocities of up to 20 ft/s. Also, for those times when a surcharge event does raise the flow to sensor level, the FLO-DAR's pressure level sensor and optional electromagnetic Surcharge Velocity Sensor will continue to provide uninterrupted and accurate flow data.
Hach Company
www.hachflow.com