Product Showcase
Collection of new products of special interest to the municipal water and wastewater markets.
Sep 9th, 2014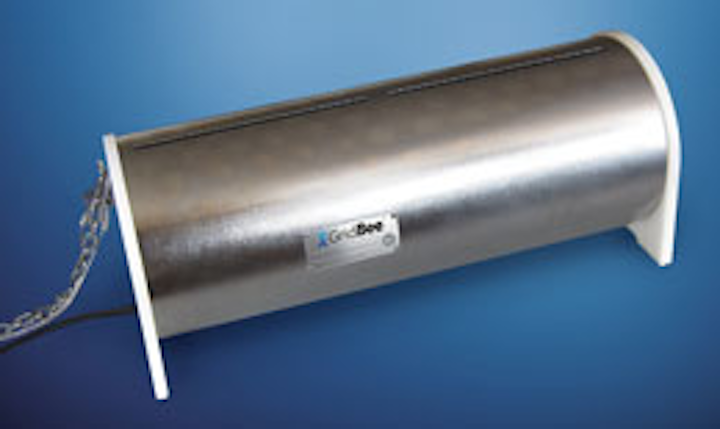 Submersible electric mixer
The new GridBee® GS-9 submersible electric mixer from Medora Corporation, designed for potable water storage tanks up to 1 million gallons (MG) (3 MG in moderate climates) and priced under $5,000, helps smaller municipalities meet potable water quality standards at an affordable cost. The GridBee GS-9 electric mixer thoroughly mixes potable water storage tanks, providing uniform water age and disinfectant distribution while eliminating stagnation and short-circuiting.
Gridbee, a brand of Medora Company
www.medoraco.com
Spectrophotometer
The DR1900 portable spectrophotometer from Hach is built for rugged conditions, and it is flexible, accepting the widest range of vial sizes. Built with field use in mind, the DR1900 has a large, clear screen and a simple user interface that makes testing easy in even the most demanding conditions. Easy to hold and operate, the compact DR1900 is a valuable tool for field technicians. Tests are performed with a wavelength range of 340 to 800 nm, which makes this a field instrument that finds results typically only seen in laboratory instruments.
Hach Company
www.hach.com
Ball valve
Val-Matic's Ener•G® Rubber Seated Ball Valve is ideal for surge control and energy savings in municipal water and wastewater. The valve's self-flushing contoured ball design fully complies with AWWA C507. It features the advantages of a standard two-piece design with a fusion-bonded epoxy interior and exterior coating and a bidirectional resilient Tri-Loc™ Seating System, which provides a low-friction, wear-resistant seat and allows easy adjustment or replacement without removing the valve from the line.
Val-Matic Valve and Mfg. Corporation
www.valmatic.com
Encoder
The E-Coder®)R900i™combines Neptune's field-proven R900® RF MIU with the E-Coder® solid state absolute encoder into one integrated package. Quick and easy to install, with no external wires or special programming, the E-Coder)R900i provides high resolution, 8-digit remote meter reading and data logging along with leak, tamper and reverse flow detection. Utilities can retrieve 96 days of hourly data directly from the meter and download the information directly into N_SIGHT™ R900® host software.
Neptune Technology Group
www.neptunetg.com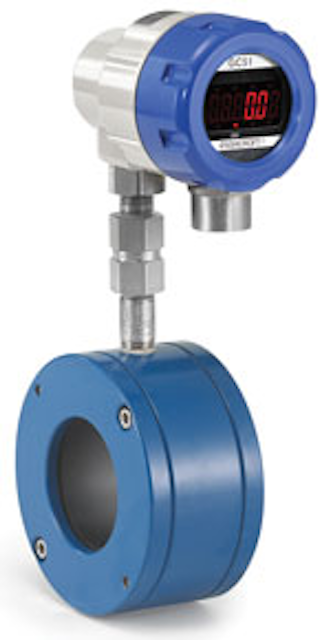 Isolation pipe ring
Keep your pressure instruments safe from clogging by installing an Ashcroft® Type 80 or 81 isolation ring in your pipeline. With the process medium contacting only the flexible inside wall of the isolator, the pressure is translated through a liquid fill to the sensing device atop the ring. To dampen the effects of pulsation, a needle valve can be incorporated, while the exclusive Safe Quick Release™ (SQR) option will permit the harmless, leak-free removal of the instrument for calibration or maintenance while the system is still under pressure.
Ashcroft Inc.
www.ashcroft.com
Power supplies
Phoenix Contact has added 10 new devices to the UNO Power supply family, a range of low-cost, high-quality power supplies. The power supplies offer excellent energy savings, achieved through low idling losses of below 0.3 W and operating at up to 90 percent efficiency. Further, they cover output voltages from 5 to 48 V DC and are available in 25, 30, 40, 55, 60, 90, and 100 W versions. They measure 90 mm high by 84 mm deep and come in three different widths: 22.5, 35 and 55 mm. Outdoor use is possible thanks to a wide temperature range of -25˚C to +70˚C.
Phoenix Contact
www.phoenixcontact.com
Dissolved oxygen system
Analytical Technology's Q46D Dissolved Oxygen System with Q-Blast Sensor cleaner provides reliable dissolved oxygen (DO) measurement using either optical or membrane sensors. The Q-Blast DO System is ideal for aeration control systems, resulting in improved process performance and energy savings. Installation is simple and maintenance is low.
Analytical Technology Inc.
www.analyticaltechnology.com
Control valve
Collins' flanged plastic control valve, Model 2060, features a body of either PVDF or polypropylene and an actuator/yoke of glass-filled polypropylene, making it suitable for harsh fluids and/or corrosive environments. The 2060 can be equipped with either a pneumatic positioner, a positioner with integral I/P, or an electric actuator. The new valve features a 2" body with 150 psi flat-faced ANSI flanges. It accommodates 300 psi maximum operating pressure at ambient (73°F) temperature and handles fluids including hydrochloric acid, caustic, sulfuric acid, and many others.
Collins Instrument Company Inc.
www.collinsinst.com