Computers, Software & Automation
Ups & Downs of Water Planning in Italian Alps: Trentino Servizi, a multi-utility agency providing water services to Trento, Italy, uses InfoWorks WS from Wallingford Software - recently acquired by MWH Soft - to manage and plan pipeline extensions and other key projects.
Sep 1st, 2009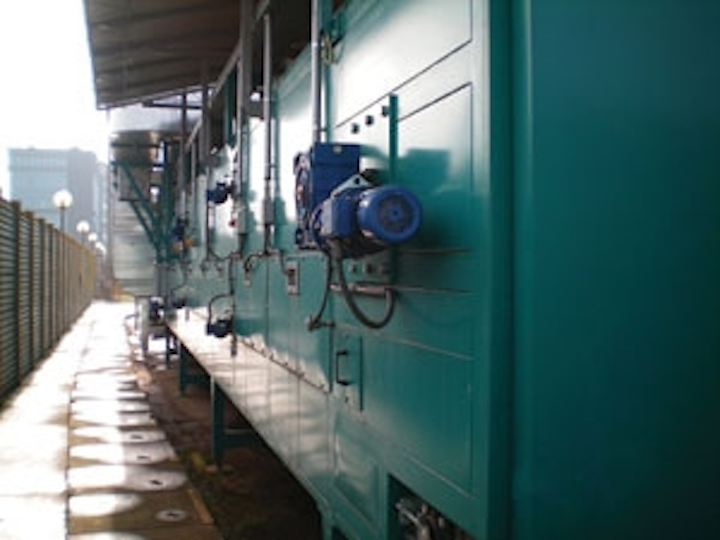 Philippine utility picks WaterGEMS
• Bentley also shares insights on water infrastructure management technology and best practices with water executives from former Soviet republics.
Davao City Water District (DCWD), the largest water utility in the Philippines outside Metro Manila, selected Bentley's WaterGEMS as its new water distribution modeling and analysis software. The utility is using WaterGEMS' advanced model building, optimization and infrastructure management tools to design and conduct feasibility studies for new water systems, as well as rehabilitate the city's existing water systems. The software also was central its development of a water management master plan with capacity to supply potable, affordable water to Davao City's growing population for the next 20 years.
DCWD general manager Rodora Gamboa explained, "With service connections growing over the past 16 years from 70,134 to over 166,000, we need a distribution modeling and analysis product that can help us develop and maintain a cost-effective water system with adequate capacity to meet our growing needs."
In other news, Bentley hosted delegates to the U.S. Department of Commerce Special American Business Internship Training (SABIT) Water Resource Management program at its headquarters on April 30 for a one-day training session to provide 18 mid- and senior-level water executives from several republics of the former Soviet Union with a comprehensive understanding of water management in the United States.
Bentley Systems Inc.,Exton, Pennsylvania, USA, www.bentley.com/watergems
---
InfoWorks WS assists water planning in Italian Alps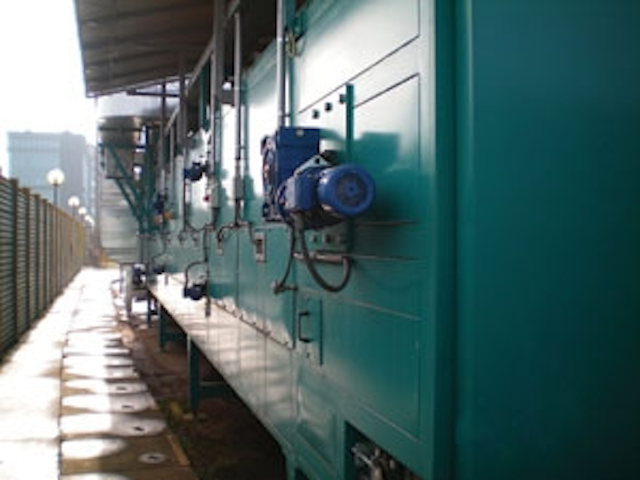 Trentino Servizi, a multi-utility agency providing water services to Trento, population 110,000, in northern Italy, is using InfoWorks WS to manage and plan key projects to improve its supply network. It's now building models for Trento and nearby Rovereto, with 40,000 residents. The task is harder due to the city's topography – Trento sits in a river valley in the foothills of the Alps and, while it lies mostly on the river plain, some parts of the conurbation – periurban areas around the city – developed on the slopes above with a 400m difference in elevation between the lowest and highest points. Most of the city's water is abstracted from 20 boreholes in river gravels and 21 springs, but there are significant high-level springs in upland areas around Rovereto capable of use as water sources. Due to its challenging topography Trento has 40 service reservoirs and 65 pumping stations that ensure water pressure is maintained at an optimum level, though water purity is such it doesn't require treatment. A key project is a 500mm diameter, 25km long pipeline to connect Rovereto and Trento. This €5 million conduit and intermediate booster station can pump water to either conurbation. An upgrade to the spur system supplying the Monte Bondone ski resort, high in the Alps above Trento, also is in the works.
Bentley Systems Inc.,Exton, Pennsylvania, USA, www.bentley.com/watergems
---
Let the river breathe By Peter Torp Larsen
• A hydraulic modeling study of the Urumea River near San Sebastian in Spain's Basque region shows how software can help foresee and forestall flood events.
The Urumea river catchment area in the Basque region of northern Spain historically suffers from serious flooding. Districts most affected by frequent inundations are the municipalities of San Sebastian, Astigarraga and Hernani. As recently as October 2008, a minor flood was experienced in Hernani, with major flood events with significant damage in 2006 and 2004.
To improve this situation, the Basque government's Department of Environmental Affairs will invest €60 million in coming years to construct 18 preventive measures. These include substitution of a number of bridges now obstructing river flow, establishment of by-pass channels, riverbed enhancements in defined sections, and creation of public recreational areas. All actions are aimed at increasing flow capacity of the river, while respecting its natural flow path and the environment.
To evaluate these predefined interventions, DHI was contracted to set up a 2D model – using its MIKE FLOOD software – of the 15 km stretch from Hernani in the south to San Sebastian in the north. In the study's first phase, a model of the actual situation was established, incorporating all relevant bridges and hydraulic structures now in place. The model was calibrated against observed data from the flood event in winter 2004 and verified against the smaller 2006 flood event. Following calibration/verification, the model was executed for the three return periods T=10, 100, and 500 years. In the second phase, the 18 corrective measures were incorporated into the model, and simulations of these return periods carried out.
Figure 1. Video comparison of simulation results of current and future situation with all improvements in place.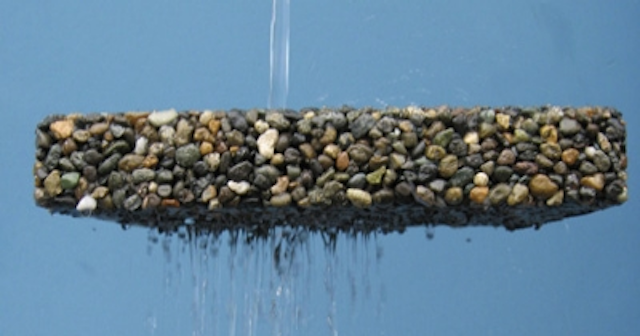 The project's design return period was set to T=500 year, which meant the planned flood protection measures should be capable of withstanding a flood that statistically should happen once every 500 years. The result of this event simulation is shown in Figure 1. The green color shows the extent of the flood in the current situation, while the blue represents the future situation with improvements in place. It illustrates that, with preventive measures, the simulated 500-year flooding won't extend beyond the defined floodplain signified by the yellow line.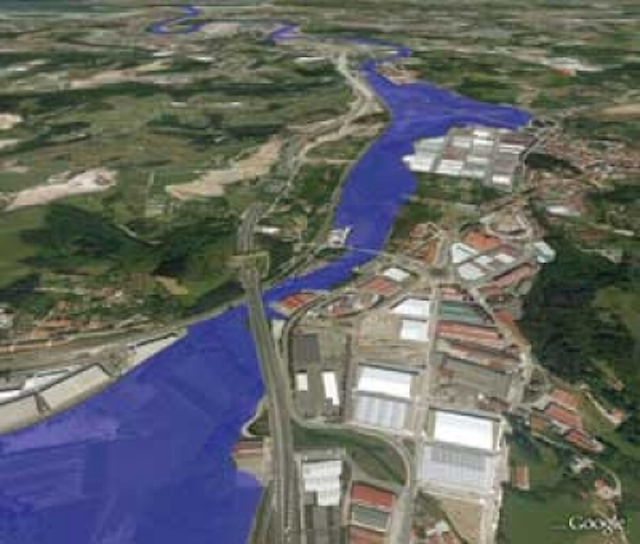 Figure 2. This display can be exhibited either as a still image or moving virtual progression of changing topography and potential flood risks
The third phase of the study consisted in visualizing these results as video animation, which was used for the Basque government press releases and information material. The videos were generated partly by incorporating results in Google Earth using the DHI GE plug-in and partly by using the Result viewer (see Figure 2).
The model corresponded well with observed data except in the river's lower part, where it was suspected riverbed erosion will occur in real-life situations – increasing the flow capacity as a natural flood prevention method over time. Comparing simulated flood maps with the actual 2004 flood event (see Figure 3), a simulation with erosion (right) correspond almost perfectly to what was observed during the flood, while a simulation without, overestimates flooding.
Figure 3. Results of simulations of the 2004 event (left) without erosion and (right) with erosion.
The conclusion of the analysis was that the suspicion is largely supported by modeling results, but considering the very simple erosion description applied, the phenomenon should be investigated more thoroughly using real sediment data and a more sophisticated 3D model using MIKE 3 FM.
---
Author's Note: Peter Torp Larsen is chief of the fluvial and urban hydraulics for Hørsholm, Denmark-based DHI Group in Madrid, Spain. Contact: +34 91 323 5020, ptl@dhigroup.com or www.dhigroup.com
---
Water security management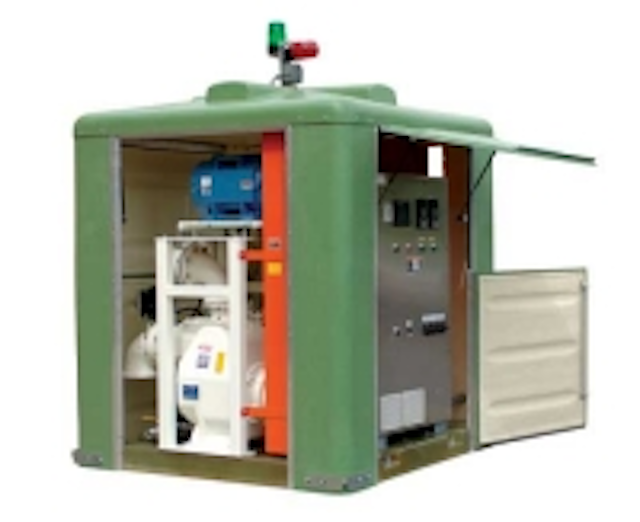 Whitewater Security, a subsidiary of Whitewater Group, has developed WaterWall™, an end-to-end system to allow utilities to efficiently manage, address, control and monitor all aspects of water from source to end user. The water security system offers government and municipality water utilities the ability to prevent, protect, detect, manage and recover from everyday tasks to minor events and major crises. These include accidents, natural disasters, operational faults, contaminations and sewer leaks to sabotage, chemical/biological materials, terror and cyber crimes. Through online, real-time data streaming, the system collects and manages all information from physical protection components and water monitoring systems. It unifies security and information systems to provide early warnings and manage all events via a sophisticated model composed of dynamic semiautomatic procedures and on demand communication tools. Features include The Decision Support System (DSS) and BlueBox™. The DSS is a hydraulic module that analyzes a contamination source and predicts the amount of contamination spread over time on GIS displays.
Whitewater Security,Tel-Aviv, Israel, www.w-watersecurity.com
---
A new dimension to flood risk modelling
The ISIS by Halcrow suite is one of the leading software packages for river modelling used extensively across the world for flood forecasting, risk mapping and alleviation scheme design by government organisations, environmental regulators and engineering consultants. To support the launch of ISIS 2D, the software suite's latest edition, Halcrow included some GeoPerspectives aerial photography and Digital Terrain Models (DTMs) – detailed earth surface models with elevation data – from Bluesky, to enable users to evaluate the improved modelling functionality. A fully hydrodynamic computational engine, it's designed to work either as a standalone tool or within the ISIS suite of products enabling dynamic integration between ISIS Professional and ISIS 2D.
Bluesky International Ltd, Coalville, UK, www.bluesky-world.com
Halcrow Group Ltd,London, UK, www.halcrow.com/isis
---
Mobile workforce data integration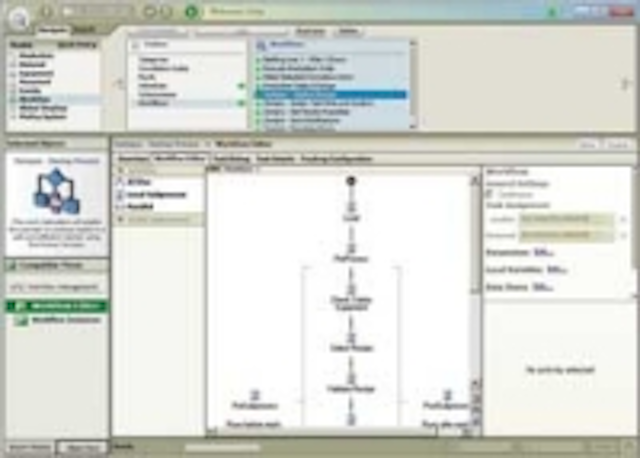 Cybit, one of Europe's leading online telematics service providers, has launched a new public sector Mobile Workforce Data integration initiative to help organisations meet the UK government's latest targets for Back-Office and IT efficiency, announced in April's budget. Strategic deployment of Vehicle Telematics will help drive efficiency savings in operational spend, back-office processes, asset management and facilities management, all of which will contribute to the government's £9 billion savings target. The software already plays an increasing role in delivery of public sector services. Visibility provided by real-time tracking improves day-to-day planning and revolutionises dynamic management of reactionary services, collection of accurate employee time recording and proof-of-service delivery.
Cybit Ltd,Huntingdon, UK, www.cybit.co.uk
---
Modelling software a hot topic for planners across the globe
› Broomfield, Colorado, USA's MWH Soft acquired the UK's Wallingford Software, combining hydraulic modelling and water resource management software products for the water, wastewater and environmental sector. The companies will continue to provide customer support and development from operations in the UK, USA, Australia and Malaysia. This adds InfoStream, a leading mobile information software developer and systems integrator Wallingford acquired in June, to MWH's portfolio as well.
› In other news, the Dubai Electricity and Water Authority (DEWA) chose to deploy multiple licenses of InfoWater Executive Suite and InfoSurge, MWH Soft's ArcGIS-centric infrastructure modelling, management and optimization software. And Saudi Arabia's National Water Company chose MWH Soft's InfoWater, InfoSurge, InfoSewer and InfoSWMM suites for water and sewer GIS modelling and maintenance in Riyadh and Jeddah.
› MWH and Halcrow also won a contract to manage a major program of drainage work and flood risk management on behalf of the Metropolitan Glasgow Strategic Drainage Partnership (MGDSP) in Scotland .
› In addition, the U.S. Marine Corps Air Station (MCAS) in Yuma, Arizona, won the GEOFidelis Project of the Year Award for a vital project that optimizes distribution system facilities management using MWH Soft's InfoWater suite to model its potable water system. Other recent U.S. contracts won include with the cities of Syracuse, New York, Garden Grove, California and Frederick, Maryland, Muscatine Power & Water in Iowa, the Metropolitan District of Connecticut and Mesa Utilities Department in Arizona.
› General Electric and Japan's FANUC agreed to dissolve their GE Fanuc Automation Corp. joint venture by yearend. Established in 1986, it grew to become a leading high tech company serving an array of global industries including energy, water, consumer packaged goods, government & defense, and telecommunications. The partnership delivers hardware and software solutions, services, automation and embedded computing systems; as well as leading CNC products. GE will continue investing in industrial automation and process control systems, software solutions and embedded computing, while FANUC expects to reinforce its CNC portfolio.
› Canada's Winnipeg Water & Waste Department finished implementation of Oracle® Utilities Customer Care & Billing from Oracle to improve customer service, expand customer billing options and streamline revenue management. The implementation replaced a 38-year old legacy billing application that was becoming extremely costly to maintain.
Likewise, the San Francisco Public Utilities Commission (SFPUC), a department of the city and county of San Francisco that provides water, wastewater and municipal power services, has adopted the software to replace a legacy customer information system (CIS).
Others who've also adopted the suite include the Albuquerque-Bernalillo County Water Utility Authority (ABCWUA) in New Mexico, USA, Barbados Light & Power Co. Ltd., Ireland's Bord Gáis Energy, and Florida's Hillsborough County Water Resource Services (HCWRS).
› Australia's Wannon Water picked ViryaNet Ltd's field service product for call taking, dispatch, and case management in its systems maintenance branch to improve customer service, reporting accuracy and data collection improvements. ViryaNet has operations in the USA, Australia and Israel.
› Telvent, an IT security services provider for the utility industry along with its Miner & Miner unit, partnered with Longwatch to integrate components of the Longwatch Surveillance System™ with the Telvent OASyS DNA SCADA system. This alliance provides oil, gas, electric and water network operators the ability to utilize video to monitor, control access and verify alarms at centralized control or remote network sites. The company also recently won contracts with the Knoxville Utilties Board (KUB) in Tennesee, USA, and Tillamook People's Utility District in Oregon, USA. The first involves Telvent's ArcFM™ GIS and ArcFM extensions to support KUB's four public services – electricity, gas, water and wastewater. The second involves Telvent's Enterprise License Agreement for Small Utilities (ELA-SU) program.
› Dayton, Ohio, USA, design, engineering and geospatial consultant Woolpert added hydrographic capability to its services via an alliance with the UK's Pelydryn Ltd., a LiDAR hydrographic survey company founded by Wyn Williams, a former U.K. national hydrographer, and Canada's Geomatics Data Solutions, co-founded by Carol Lockhart.
› Geosyntec Consultants acquired MEC Water Resources Inc., of Columbia, Missouri, USA, which will operate as a unit of the Atlanta, Georgia, company, providing water quality modeling, assessments, and permitting services to clients in the upper Midwest, Mid-Mississippi Valley region, and central plains states.
› The Los Angeles County Department of Public Works (LADPW) contracted this spring with XP Software to update its Water Surface Pressure Gradient (WSPG) hydraulic modeling engine and embed that engine in a graphical user interface, i.e., XP's interface of xpswmm. To be presented at September's Floodplain Managers Association (FMA) Conference, this also allows LADPW to tie into other hydrological models, including the L.A. County Department of Public Works' Modified Rational (ModRat) model for flow generation, also based on the xpswmm interface.
› Using a combination of software decision-support tools and decision-science research, the eWater Cooperative Research Centre's 'focus catchment' trial is helping Australian Capital Territory (ACT) water managers in Canberra investigate sustainable water supply management to minimize the region's urban ecological footprint. This trial involves a partnership with the ACTEW Corp., ACT Department of Environment, Climate Change, Energy & Water, universities in Canberra, Newcastle and Adelaide, CSIRO and BMT WBM. Its one of eight eWater trials under way in Australia.
---
Sludge processing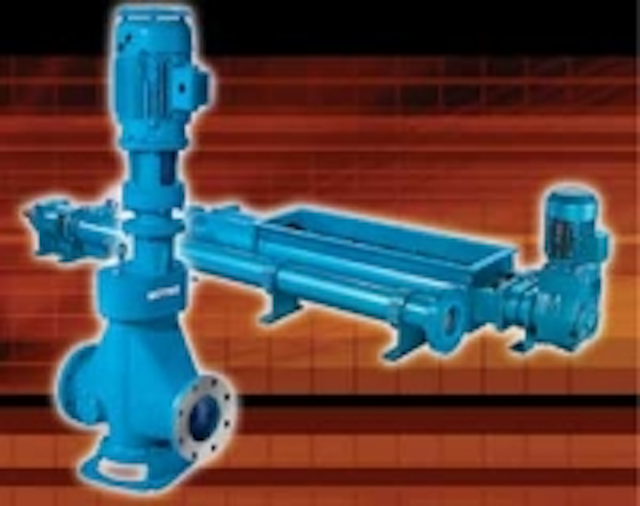 Moyno will exhibit its full line of water and wastewater treatment products, featuring the field proven Moyno® 2000 HS System and latest innovations to its Annihilator™ grinders, at WEFTEC. The first features an integral hopper with a twin-screw auger feeder and specially designed progressing cavity pump that efficiently handles high solids, dewatered municipal sludge to over 50% solids, pumping filter cake further and with higher volumetric efficiencies than any other progressing cavity pump. The grinders, twin shaft solids reduction units for municipal and industrial applications, now provide the mechanical seal and bearing on separate stainless steel sleeves, an exclusive design for quick on-site replacement of worn components without purchasing complete cartridge designs.
Moyno Inc., a Robbins & Myers Fluid Management Group unit, Springfield, Ohio, USA, www.moyno.com

WEFTEC.09 Booth 3503
---
Solids screening
The Drumscreen Monster™ from JWC is an internally fed fine screen ideal for removal of wastewater solids and debris using woven wire panels or perforated plates. The 0.5-6.0-mm openings remove unwanted material from the flow of wastewater, such as rags, plastics and hair. The external sprays wash then flush the organic material back into the wastestream. As well as applicable to headworks, sludge screening and thickening, or high volume sluicing/screening separation, this new process reduces the solids loading which can foul MBR systems. It features an adjustable timer system to set on/off for the spray wash system cycle. A VFD allows speed control to handle flow rates up to 2,050 m³/h.
JWC Environmental, Costa Mesa, California, USA, www.jwce.com

WEFTEC.09 Booth 1831
More Water & WasteWater International Issue Articles
More Water & WasteWater International Archived Issue Articles