Saving It on a Rainy Day
National rainwater harvesting association elects new board to manage growth as "green" practice enjoys rapid expansion across the USA in mostly residential and commercial projects.
Nov 1st, 2009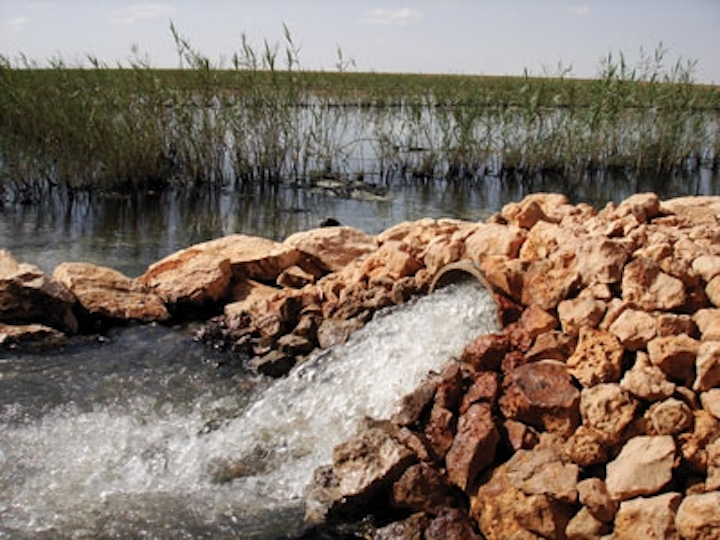 Rainwater harvesting has caught hold in the United States, with the nation's interest in "green" living and "green" jobs continuing to fuel growth of the American Rainwater Catchment Systems Association (ARCSA). The national non-profit group, based in Austin, Texas, educates people on how to use rainwater harvesting systems and conserve water. In the past three years, ARCSA's membership has grown from 256 members to over 700, as of September 2009.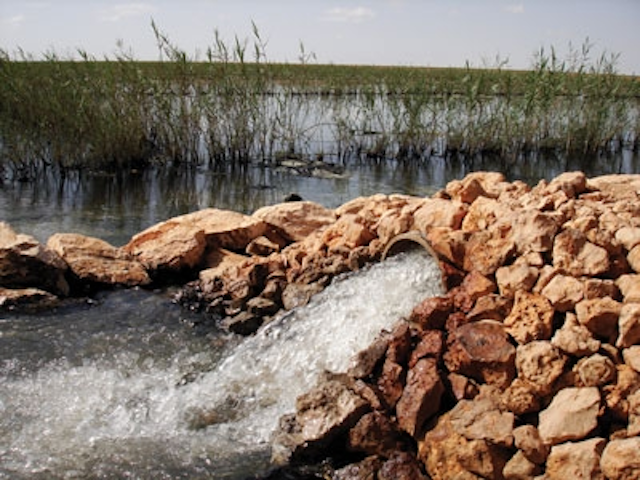 Among rainwater catchment projects by Washington state's Northwest Water Source are 11,500-gallons of storage on a residence in downtown Seattle, four 2,500-gallon tanks on Lopez Island, and a 30,000-gallon steel tank in Skagit County, Washington.
"The recent droughts in California, Washington, Georgia and Texas have increased awareness about the impact water shortages can have nationwide," said E.W. "Bob" Boulware, P.E., of Indianapolis, Indiana's Design-Aire Engineering Inc. Boulware was elected ARCSA president at its September national conference in Decatur, Georgia, along with eight other board members – one of whom, vice president Jason Kerrigan, lives and works in both Illinois and Australia. "People want to know what they can do to save water and ARCSA appears to be in the right place at the right time to help."
One of ARCSA's accomplishments this past year was Boulware serving as liaison between ARCSA and the International Association of Plumbing and Mechanical Officials (IAPMO). Working with code officials, his committee developed the Green Plumbing Supplement to the next edition of the Uniform Plumbing Code. It now includes design standards for rainwater harvesting systems to allow systems to be approved as an alternative to utility-provided water. In addition, ARCSA conferences and accreditation workshops taught rainwater catchment practices to hundreds across the USA in the past two years.
In a gallery of rainwater harvesting projects nationwide at ARCSA's website are several for Rainwater Management Solutions, of Salem, Virginia, including for institutional use at the Claude Moore Education Complex, Williamson Road Fire Station, and Western Regional Jail in Roanoke, Virginia, and agricultural use in Marshall, Virginia, where rainwater is diverted for irrigation and a sport horse farm via a 35,000 gallon modular storage tank. At the fire station, water that otherwise would runoff as stormwater is diverted from the roof to a 10,000 gallon below-ground tank and, after filtration and treatment with UV light, is used for washing fire trucks, flushing toilets, irrigation and potable water. The jail, where rainwater is used for irrigation and washing inmates' clothes, was the first such facility certified to LEED (Leadership in Energy & Environmental Design) standards – a third-party certification program developed by the U.S. Green Building Council – due in large part to a catchment system involving four 30,000 gallon tanks. Among ARCSA member residential efforts highlighted are projects in Los Gatos, California; Grand Rapids, Michigan; Montgomery County, Maryland; Austin, Texas; Raleigh, North Carolina, and Sydney, Australia.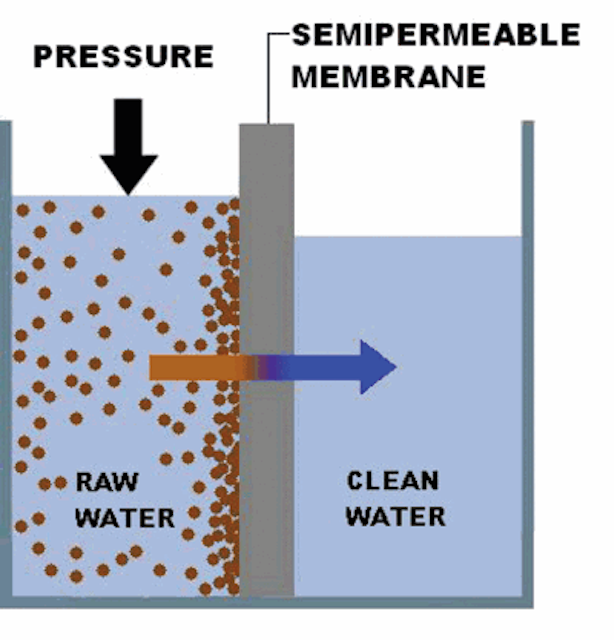 A 20-foot, 8,300-gallon galvanized steel tank is the most visible aspect of a rainwater harvesting system from HarvestH2o in Santa Fe, New Mexico, that irrigates property at a former 7-Up bottling plant in the old Baca Bazaar building bought by the Goodwater Co. and given a "green" makeover over the course of 1-1⁄2 years.
Russell Jackson, of RainHarvest System LLC, in Cumming, Georgia, north of Atlanta, notes three significant projects his company recently completed include a bus washing facility in Virginia, a school in Florida and a microbrewery in Georgia that uses the water collected to make rainwater beer. The "green" beer of 5 Seasons Brewery, which has three facilities in the Atlanta area, was featured on CNN in September as well as articles in the Atlanta Journal Constitution and local and regional magazines.
In other recent news, 40 out of 430 requested rainwater harvesting systems have been installed in a Los Angeles pilot program launched in July. A $1.9 billion plan to reduce sewer pollution in St. Louis, Missouri, encourages use of rain barrels and rain gardens. Last year, Tucson, Arizona, passed the nation's first law requiring new homes be pre-plumbed for graywater reuse and just scored another first by mandating rainwater harvesting for commercial projects – both in 2010. Rainwater harvesting also is part of eco-shopping malls, the first in Portland, Oregon, whose investors include TV actress Eva Longoria – married to French basketball player Tony Parker, a point guard with the NBA champion San Antonio Spurs. And Black & Veatch, a leading water industry engineering consultant, continues to promote water reuse after incorporating rainwater harvesting at its Overland Park, Kansas, headquarters as the first corporate rain garden in Kansas City's "10,000 Rain Gardens" effort announced in 2006.
With all this in mind, Boulware is excited about his association's future. "My goal, as president," he said, "is to keep membership growing and add to the gathering of new ideas. My dream is to focus enthusiasm of ARCSA members to promote a National Water Policy."
For more on the American Rainwater Catchment Systems Association, see: www.arcsa.org
More Water & WasteWater International Current Issue Articles
More Water & WasteWater International Archives Issue Articles