Technologies & Products
Actaris' new residential water meter takes advantage of enhanced performances that can be demonstrated with the new Measurement Instruments European Union Directive (MID) to be introduced in October 2006.
Apr 1st, 2006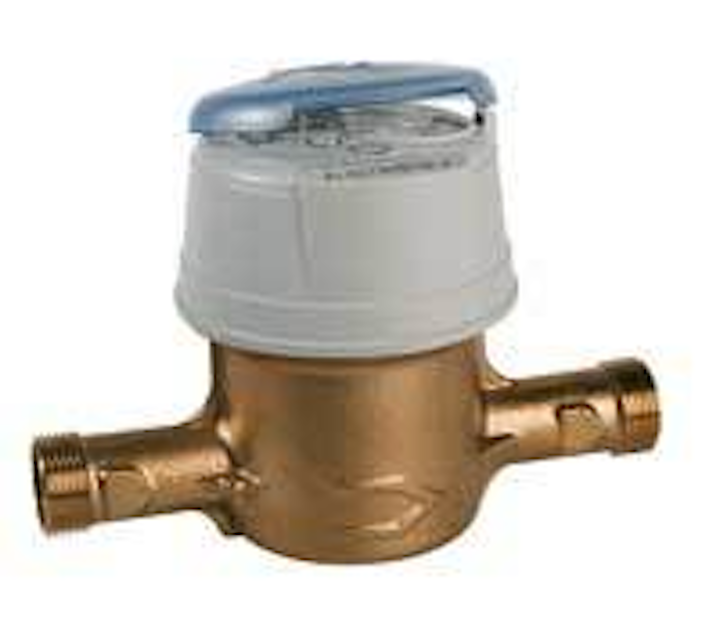 Volumetric water metering sets new standards
Actaris' new residential water meter takes advantage of enhanced performances that can be demonstrated with the new Measurement Instruments European Union Directive (MID) to be introduced in October 2006.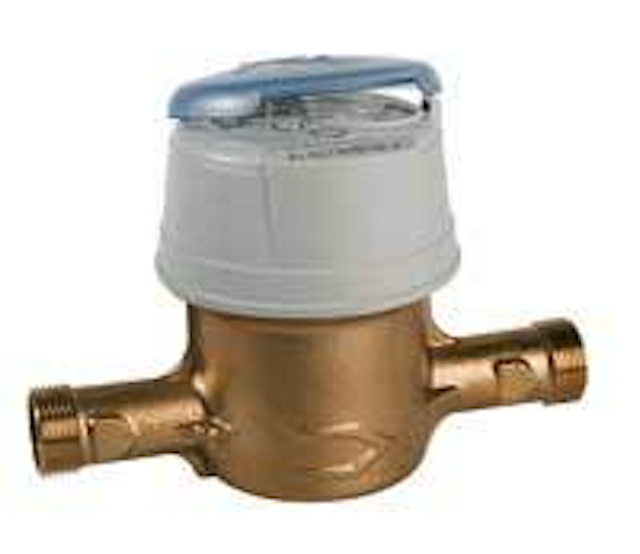 Aquadis+ can be equipped with any of the current Cyble AMR portfolio.
Click here to enlarge image
The market for residential water metering has seen little innovation over the past twenty years. Current regulation, focused on initial metrological performance, makes it difficult for meter manufacturers to show the true performance of their products. The new Measurement Instruments Directive (MID) to be introduced from October 2006 gives an opportunity for utilities to define their needs in terms of product performance and for suppliers to show the true capabilities of their products.
After three years of research and development in Mâcon, France, Actaris recently launched a new volumetric residential water meter called the Aquadis+ that the company claims will define a new standard for volumetric metering given its robustness and outstanding accuracy.
Colin Walsby, the director of marketing for Actaris' Water & Heat Division, explained the reasons why the company chose to develop a new residential water meter instead of updating its established product line. "Our customers were looking for a water meter that has the best initial metrological performance possible, but also one which maintains this performance throughout its entire lifetime. With our existing volumetric product, we felt that we had gone to the limits of performance and therefore chose to invest in a completely new product to fully meet the needs of the market. The Aquadis+ is also the first meter developed by Actaris to take advantage of the enhanced performances that can be demonstrated with the new MID standard En14154.
The Aquadis+ was designed to have an outstanding metrological performance in "real" operating conditions and not only for the test bench. A major factor during the development was to ensure the meter would maintain its performance in all conditions. This means it will keep its accuracy even when there is particulate in the water or when the meter has been subjected to some random network event such as one that would normally cause meters to temporarily stop.
Actaris invested in a new test laboratory at its Mâcon facility designed to simulate real field conditions in water networks. Key customers were consulted to help Actaris define test protocols. And the company removed several thousand meters from the field and subjected them to significant testing in order to understand the causes of under registration.
Why did Actaris choose to invest in a mechanical technology rather than in electronic technology? Mr. Walsby explained: "Current market needs require the best initial and lifetime performance that provides the best return on investment versus the purchase cost of the meter. The belief is that the metrology of electronic technology is not affected during the lifetime of the meter; however they are limited by high purchase cost and the need to change the battery before the normal end of the life of the meter. We have designed a meter that meets performance needs in all conditions at a cost appropriate to the market.'
Traditionally, volumetric water meters have only been used in mature markets in which water is normally of the best quality without particulates that can be damaging to this technology. Other markets have used less accurate velocity water meters, such as single-jet or multi-jet technology, which are less prone to wear and tear from particulates. The Aquadis+ has been designed to operate in all markets; therefore it means for the first time that the most accurate technology is available for all markets.
One of the core values of the Actaris portfolio of water meters is that its products are compatible for current and future communications needs. In addition, the Aquadis+ incorporates Actaris' patented Cyble register technology ensuring it is communications ready similar to all Actaris meters. It can also be equipped with any of the current Cyble AMR portfolio.
Actaris Metering Systems
Boulogne-Billancourt, France
---

Turbine Agitator handles critical jobs
The US Patent and Trademark Office issued a patent to Blue-White Industries for its Tube Failure Detection System (TFD), a breakthrough technology for peristaltic style metering pumps. The system detects a wide range of chemicals and disregards pump-compatible fluids. If a non-compatible fluid is detected, the pump will automatically shut off and energize a relay or switch, permitting communication with external equipment, such as a back-up pump, an alarm or a SCADA system.
Blue-White Industries
Huntington Beach, California, USA
---

Flowserve combines facilities
Flowserve Corporation manufactures oil- and water-filled submersible motor pumps for water applications. Built for deep well services, Byron Jackson oil-filled units feature dynamically balanced impellers and a suction inlet design. Constructed with heavy-duty, self-aligning thrust bearings, Pleuger pumps are available with water-filled and wet-wound motors. They are used for potable water, dewatering, pressure boosting, and pipelines. The Flowserve MSX family of solids handling, submersible pumps along with the Flowserve Pleuger and Byron Jackson submersible pump and motor products are being combined into one manufacturing organization located in Taneytown, Maryland, USA, in order to improve operational efficiency and decrease lead times.
Flowserve Corporation
Irving, Texas, USA